Sowing Seeds of Change: The Scottish Goldsmiths Trust's Ethical Making Programme
In 2021, a Deloitte survey indicated that 32% of UK consumers factored sustainability and ethics into their buying habits. Among the younger generations, these numbers were even greater still - with 50% of "Gen-Z"ers choosing to boycott brands with a poor track record on the environment and human rights. This growing dissatisfaction with business models that favour profit-making over people and the planet is also reflected by those on the other side of the consumer-brand relationship. Increasingly, early and mid-career jewellers and silversmiths are calling for a kinder and more conscientious approach to their craft, and thanks to a partnership between the Goldsmiths' Centre and The Scottish Goldsmiths Trust, seeds of change planted in Scotland now have the potential to broadcast across the UK.
The Ethical Making Symposium, "It's In Our Hands – The Future of Ethical Making in Scotland" held in partnership with Duncan of Jordanstone College of Art and Design, Dundee and the SGT in 2017 there was a palpable sense of energy and a desire to make meaningful change Later that year the SGT launched the Ethical Making Resource, a website that draws from the nine years of research by jeweller Ute Decker and other professionals in the field including, Dr Peter Oakley, Dr Greg Valerio MBE and Fair Luxury.
"One of the biggest hurdles to ethical making is the fragmented nature of information surrounding it. It's difficult to know where to start, never mind taking the time to sift through the mounds of often contradictory information that's out there. Makers are under enough pressure designing and making alongside the strain of running their own business. Often the impenetrable nature of information around ethical making puts people off at the very first step. The aim of the Resource is to make it easy for makers to adopt an ethical practice by bringing all this fragmented information together in one place."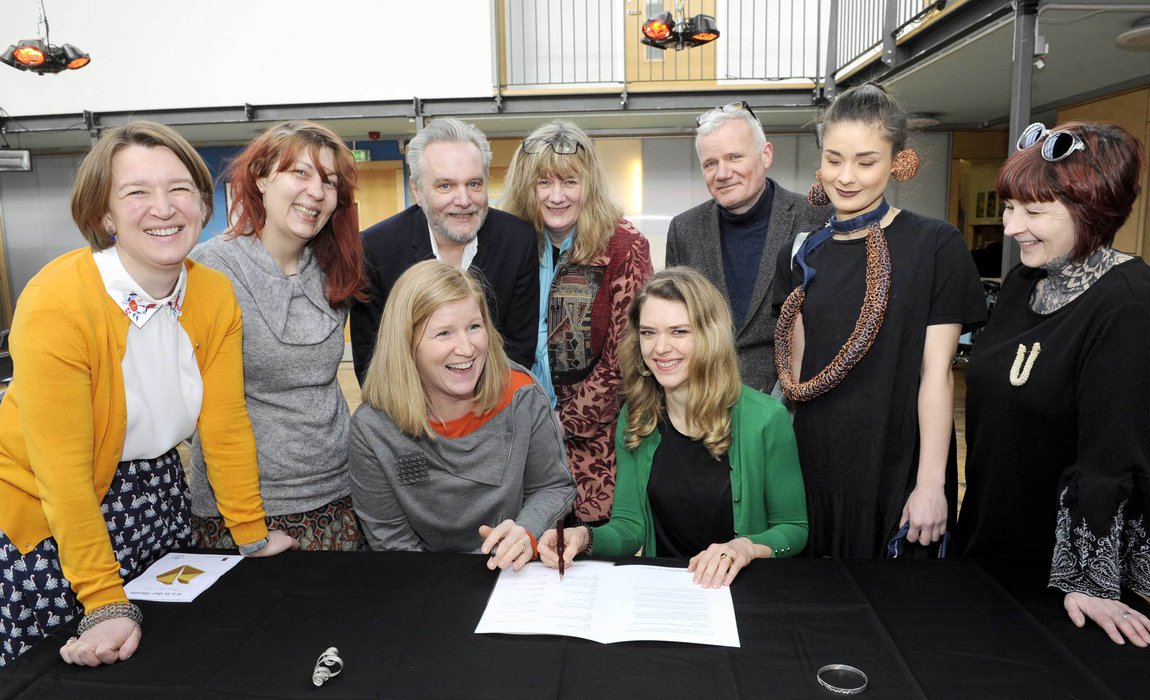 Through collaboration with the Scottish art colleges the SGT developed the Ethical Making Pledge, a collaborative and community based initiative, encouraging education providers to embed practical and theoretical learning about ethical making into their curriculum, workshop practice and sourcing of materials, with the aim to empower the next generation of makers.
The success of the Pledge, which was signed by all seven Scottish colleges offering jewellery and silversmithing training at HND level and above in 2018, attracted a motion of support from the Scottish Parliament, and has recently led to the SGT combining efforts with the Goldsmiths' Centre, an educational charity which shares its goals of providing resources, support and skills education to silversmiths and jewellers. The Goldsmiths' Centre was the first institution based in England to commit to sign the pledge, but it is hoped that through this collaboration between two like-minded charities, it can eventually be expanded to arts institutions all over Britain.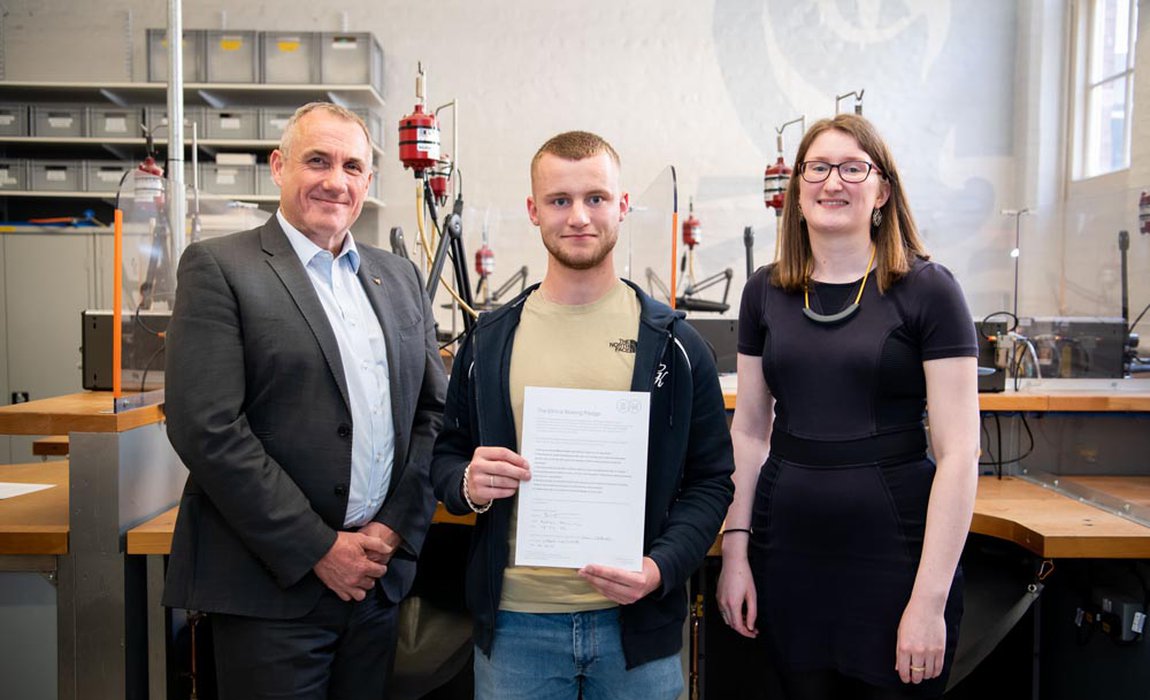 "We are thrilled to be broadening the scope of the Ethical Making Pledge from Higher Educational Institutions in Scotland to UK wide, and to welcome educational institutions like the Goldsmiths' Centre into the Pledge community. This approach would aim to prepare the next generation of makers and apprentices as well as those more established in an industry becoming increasingly led by sustainable and responsible buying trends."
said Karen Westland, a Glasgow-based jeweller and silversmith who was recently appointed Manager of the Ethical Making Programme.
Karen has a history with the Goldsmiths' Centre, having been awarded a Precious Metal Bullion Grant in 2015 for the creation of a gilded bowl made from 100% recycled silver. The piece earned her the Goldsmiths' Company New Designers Silversmithing Award, one of many professional accolades, that includes a GSA Sustainability prize in 2015 and a doctorate in Physics and Craft collaboration for sustainable development in 2018.
Since 2022, The Scottish Goldsmiths' Trust's Ethical Making Programme has partnered with the Goldsmiths' Centre sharing an ambitious plan to extend the Ethical Making Pledge beyond Scottish higher education institutions to a variety of training providers, spreading awareness of environmental and social responsibility in the making of jewellery and silver across the UK.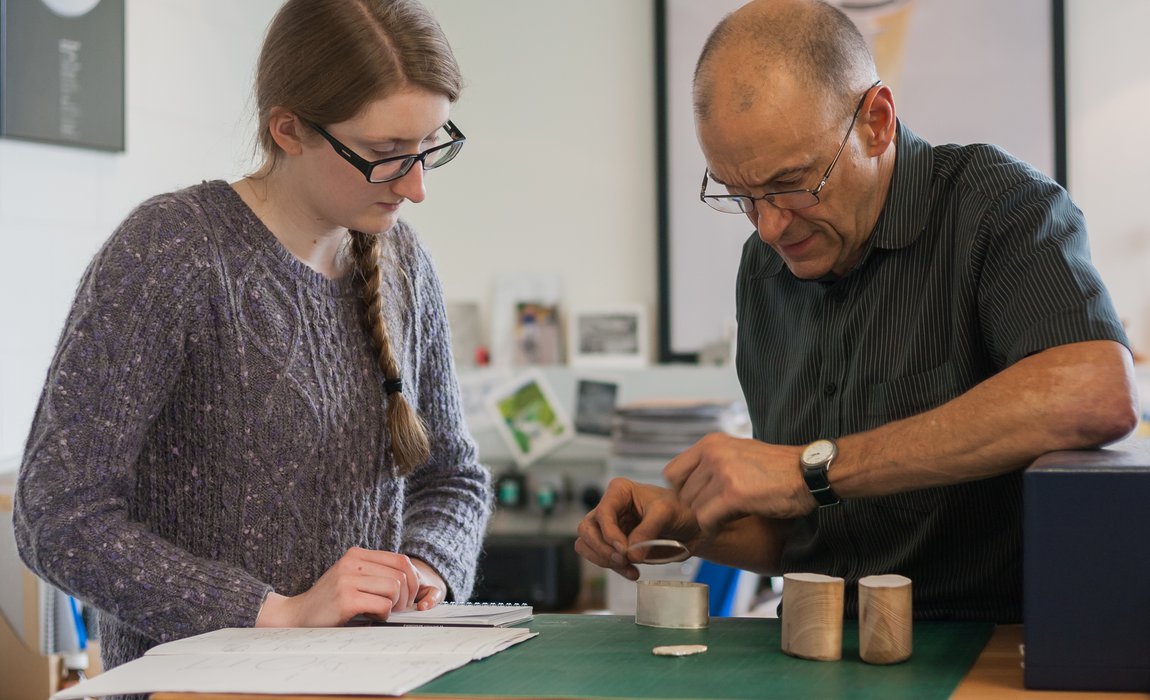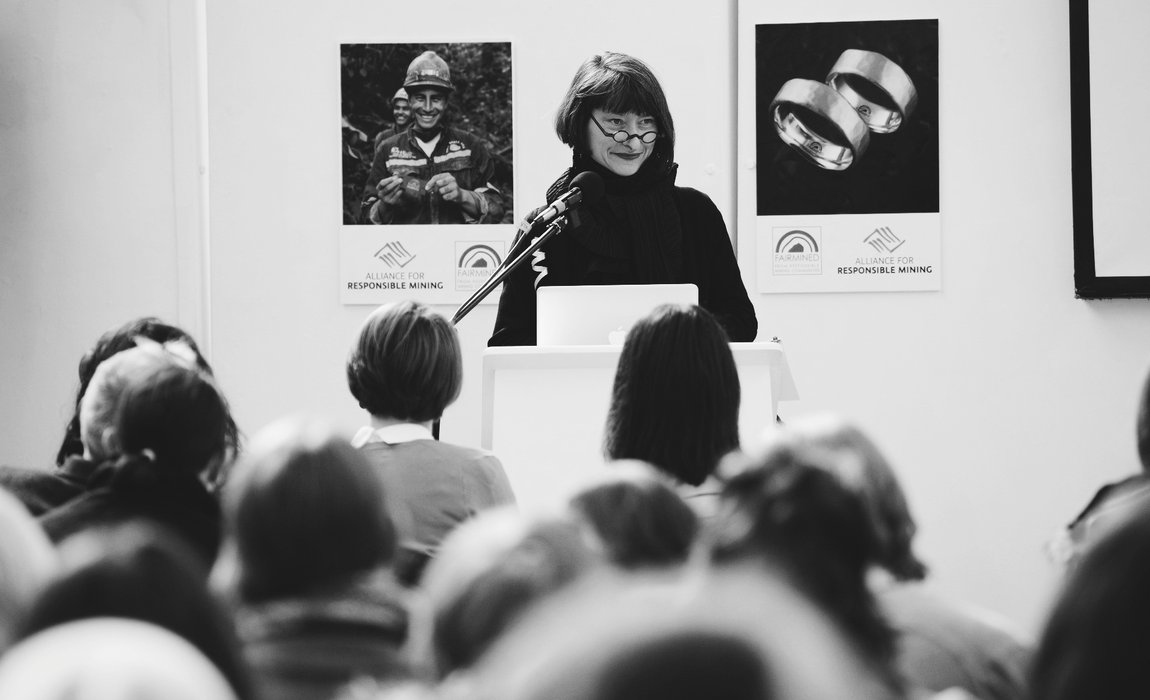 Moving towards sustainable and ethical ways of working is a "journey" that Programme Manager Karen feels takes place on both a practical and emotional level:
"Generally speaking, an ethical making journey starts with the internal realisation that something does not sit well with you emotionally. We think it's important to support businesses and makers through this journey by helping them identify their values and signposting them to resources that may educate and inform them on what options are out there in terms of material choice and sourcing that align with their core aims."
More broadly, the Ethical Making Programme consists of the Ethical Making Pledge, an annual Symposium, and the Ethical Making Resource -The Resource was re-launched in March 2022 offeringits members free access to directories for suppliers of Fair trade, Fairmined and recycled materials, breaks down the social, economic and environmental concerns related to different areas of the industry, and keeps its users abreast of the latest research on these subjects.
The online platform includes a self-benchmarking tool for website members, which enables makers to assess the progress they've made in adopting ethical and sustainable practices, and help them to identify what hurdles they've yet to overcome. This tool then collects the data submitted, to help highlight the areas in which further research and resources are most needed.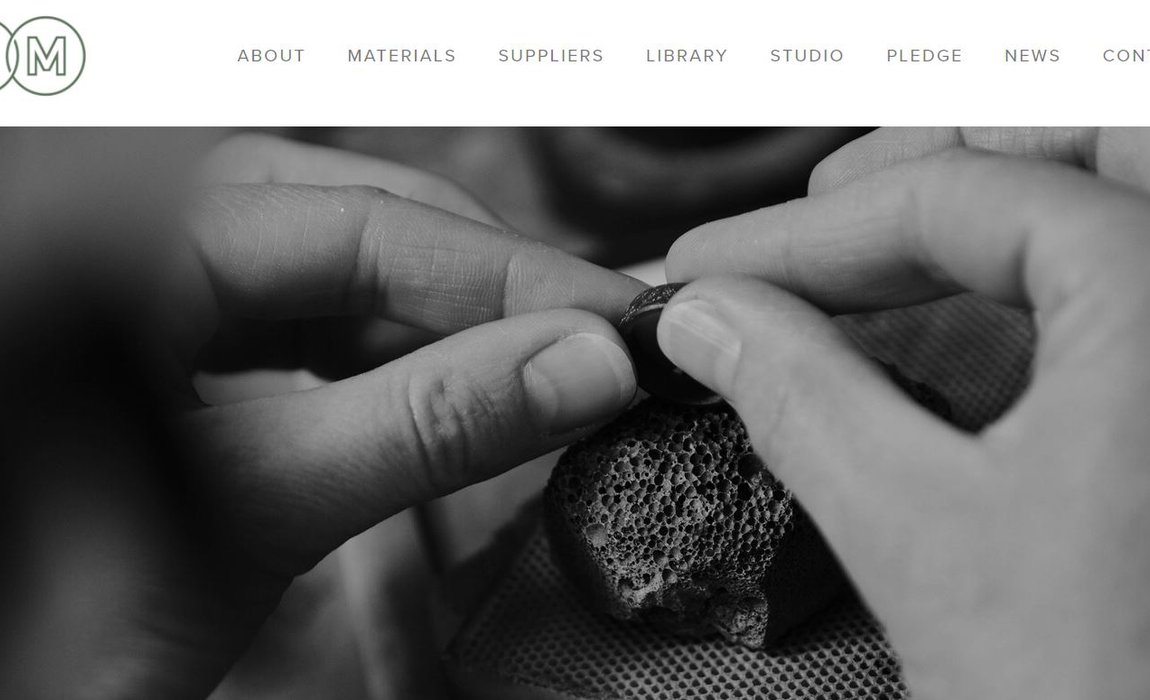 For Karen, who was chosen for her role in recognition of her commitment to ethical making from the very start of her career at Glasgow School of Art, the Programme is not only valuable for the practical support it provides, but also for the sense of community it fosters among makers with similar concerns and  goals, who may find themselves plagued with uncertainty and even guilt.
"As a student, I did sometimes struggle with the isolation of not knowing whether anyone else had the same concerns and questions that I had about the industry. It would have been helpful to have an industry-specific resource, list of suppliers or point of contact, not just in a practical sense, but because it's important to know that you're not alone, to have someone to talk to about these issues and also come up with solutions."
Other barriers that early and mid-career makers in particular might encounter include the affordability of traceable precious metals, "whether those are 100% recycled, Single Origin Metals, Fairtrade or Fairmined", explains Karen, or that suppliers cannot produce enough of a particular material to meet demand, leading to makers resorting to less ethical alternatives; her advice to those struggling with such obstacles, however, is to not be disheartened.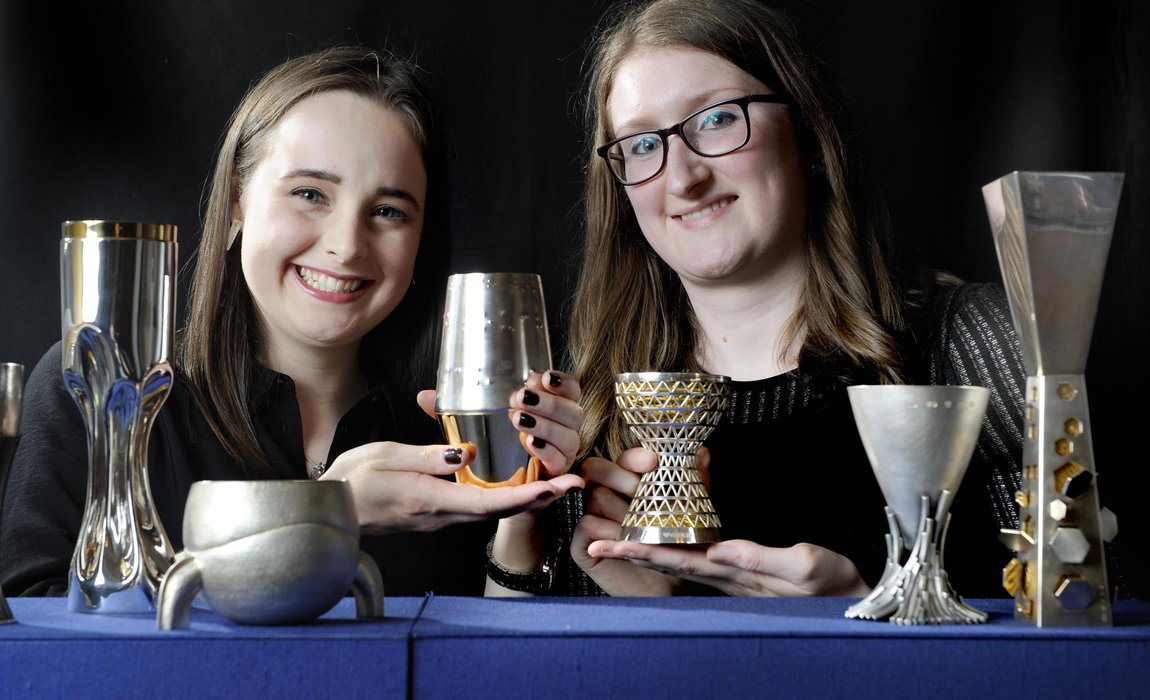 "My personal response to this is to focus on what you CAN do. One of the amazing things about embarking on an ethical making journey is that there are a multitude of ways you can approach it on any scale. You might not be able to change your entire collection to sustainable materials or processes from the outset, but can you create a small range of items with this sourcing or offer more sustainable options: giving clients the choice of what their jewellery or silver are made from. Mitigating risk is key and ensuring that you are developing a responsible business model which often leads to change being small and incremental, and that is good: but it does need to happen!"
A lack of clear information, and the sense of trying to navigate a complex web of suppliers without guidance or support, has of course also long been an issue for makers, but it's these areas in particular that the Ethical Making Programme can make a difference. Information is a form of empowerment, and making information easily accessible for future generations of jewellers and silversmiths is key to the SGT achieving its mission. Each arts institution committed to the Ethical Making Pledge, for example, appoints student ambassadors to educate and support fellow students on issues related to ethical making, and help provide workshops, presentations and feedback sessions throughout the academic year.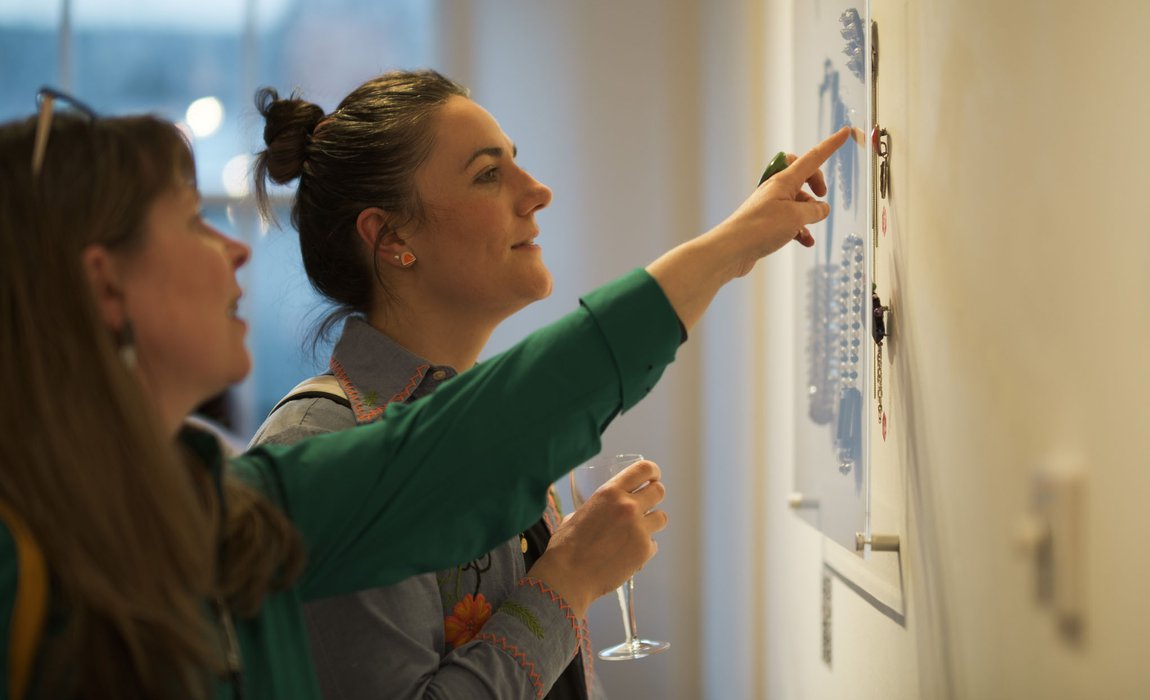 "From our engagement with student ambassadors, we have found that they do not want to shy away from the environmental and human rights issues linked to mining. Students want to know, and with this knowledge they can start to pioneer their own ethical journey through this complex system. Equipping students with this information through the curriculum embeds these considerations as students and graduates can use this specialist experience to lead our industry into the future."
Quite rightly our awareness of the historical impact of the precious metals industry on our planet and its people has been raised in recent years. Through Programmes like that of The Scottish Goldsmiths Trust, now delivered in partnership with The Goldsmiths' Centre, young people are being equipped with the tools they need to make more informed decisions and to take actions, one small step at a time, to transform their vocation into one that is kinder, fairer and more sustainable for all. 
"The means by which something is made is integral to the final product. In an industry which designs and produces beautiful, often luxury products from materials that often originate from very remote and deprived areas around the globe: we have a responsibility to educate students about the social, environmental and economic impacts that their activities might have."
To find out more about the Ethical Making Programme visit
To read more about Ethical Making visit The Goldsmiths' Centre's Skills Hub: