Cornerstone Social Enterprise - Birmingham Initiative Providing Practical-Skills-Therapeutic-Education
Argent College, one of the Ruskin Mill Trust's eight institutions for children and young people with special educational needs, has launched a unique programme in the heart of Birmingham's historic jewellery quarter, the Cornerstone Social Enterprise.
Led by award-winning jeweller Paul Spurgeon, this initiative delivers Practical Skills Therapeutic Education (PSTE) to young people aged 16 to 25 years and offers training in traditional jewellery making techniques and retail made possible with funding from the Goldsmiths' Centre.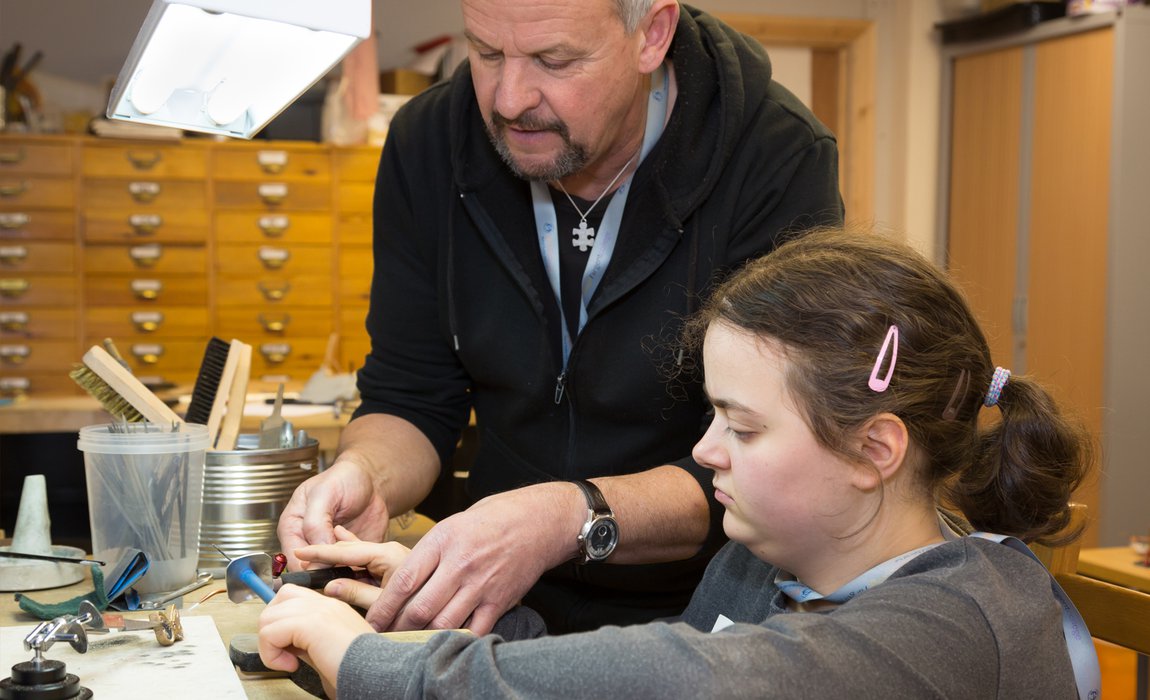 Since its conception in 2018, when the Goldsmiths' Centre provided an initial grant of £19,068, the Enterprise has grown in unprecedented ways, evolving from an educational course to one that is also entrepreneurial in nature. It is notable for its success in fostering professional relationships with local companies, creating a new and innovative business model in which jewellery wholesalers like Cooksongold, Hockley Mint and Weston Beamor outsource parts of the manufacturing process - such as pressing earring fittings - to Cornerstone students.
Participants have enjoyed donations of tools and equipment from their new business partners, and Cooksongold have created two work experience placements specifically for those on the programme. It's a mutually beneficial relationship that opens up truly exciting possibilities for the young people involved, many of whom are high-functioning but have complex learning and behavioural needs that may create obstacles on a traditional career path.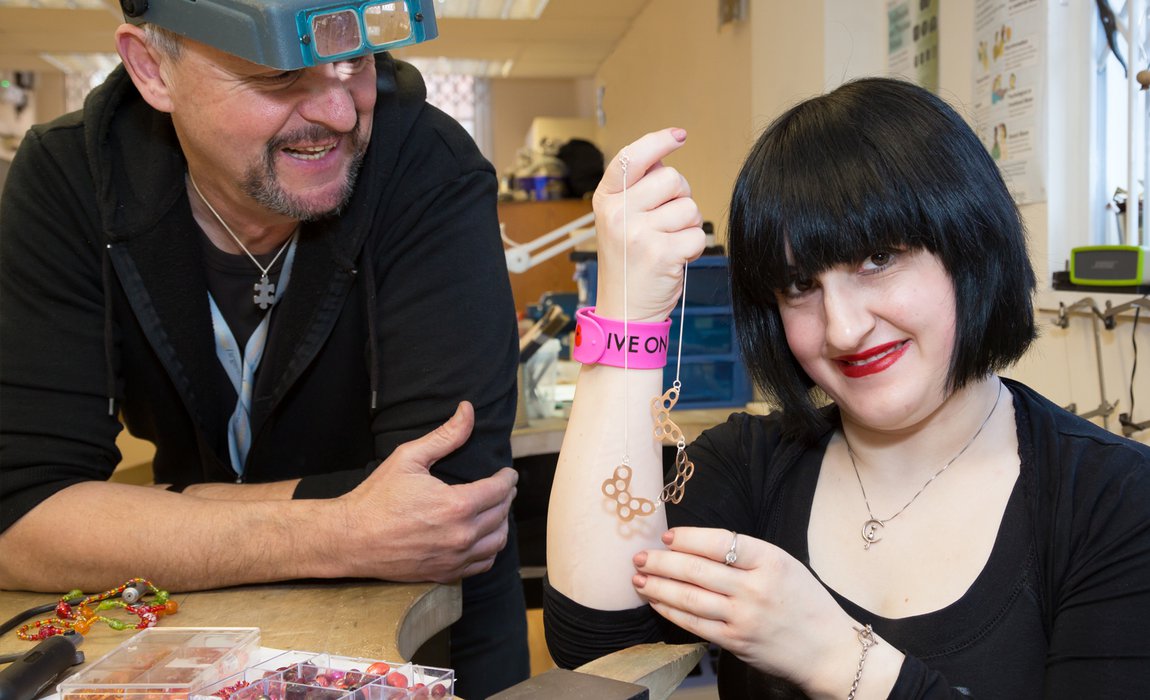 Upon completion of the course, students take part in an end of term exhibition for family and friends, gain a Level 1 or 2 qualification in OCN (Open College Network) Skills for Living and Work or BTEC Skills for Life, and walk away with real professional experience of the jewellery trade.
The possibilities do not end there - the Enterprise is exploring a number of potential partnerships and ways to growth, with a collaboration with Virgin among those on the horizon.
"The Goldsmiths' Centre, which provided a further £5000 of funding in 2019 for tools and materials followed by £300 for the purchase of silver clay, is delighted to continue its support of the Cornerstone Social Enterprise, as it continues to evolve and break new ground. It's message of innovation through collaboration, and its dedication to shaping the lives of young people, are core values that we share as a charity."
– Julia Skilton, Education and Partnerships Officer, the Goldsmiths' Centre
This project has been made possible by support from the Goldsmiths' Company Charity, which funds the Goldsmiths' Centre's school sector outreach work. As well as supporting future generations to enter the industry, these programmes increase the creative provision in schools, which studies show enrich school life, develop student's 21st century skills as well as improve wellbeing.
"Argent College is so grateful for the support of the Goldsmiths' Centre for the Cornerstone Social Enterprise. This project is revolutionising how we work with businesses in the Jewellery Quarter to provide skills and training to neurodiverse young people. It is an exciting time and we are hugely appreciative of all the support, encouragement and funding we have received and the prospects for the future."
– Janine Christley, Director of Fundraising, Ruskin Mill Trust