Keynote Speaker announced for Getting Started 2021 Online
The Goldsmiths' Centre has unveiled the keynote speaker for Getting Started 2021 Online, the prestigious one-week introduction to business course, today.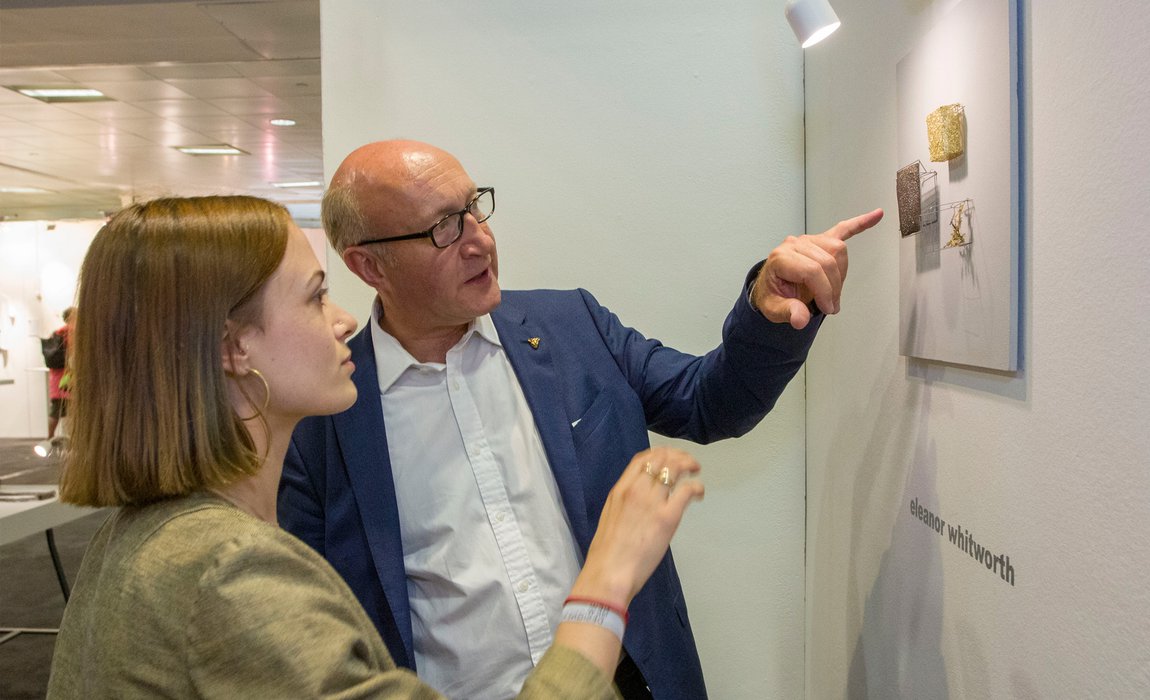 Richard Fox, 693rd Prime Warden of the Goldsmiths' Company, Managing Director of Fox Silver and a Getting Started participant in the course's inaugural year, will be sharing his experiences on growing a global silversmithing business in conversation with Rachael Taylor from The Jewellery Cut.
Delivered for the first time virtually through live webinars and talks, Richard Fox and a line-up of industry experts will provide free practical guidance and advice on key aspects of getting a business off the ground to up to 100 talented designers, designer makers and skilled craftspeople in the jewellery, silversmithing and allied industries from across the UK.
Prime Warden Richard Fox explains:
"As a fresh graduate from Royal College of Art in 1981, I found Getting Started was a wonderful opportunity to meet, listen and question the designers, makers and leaders and business advisors of the time. The course proved to be a mine of useful information that helped me to build my global silversmithing business. Having spoken to many who have taken part in Getting Started, this course is as invaluable now as it was 40 years ago."
Hosted by the Goldsmiths' Centre from 22nd until 26th March 2021, the course will introduce you to topics from branding your business, costing your products to working with retailers. Participants who complete the Getting Started programme can apply to participate in an online showcase launching in the summer 2021.
The Goldsmiths' Centre is seeking applicants from across the industry who have come through a variety of training and learning routes. Applicants for Getting Started must be resident in the UK and can apply if they are aspiring to start, or have recently begun their own business, or self-employment in the jewellery industry, whether as a designer, designer maker or other skilled craftsperson. They must also have completed a UK Precious Metal related course, including a university degree, diploma, short or long course from an established institution, or a jewellery industry apprenticeship in the UK.
Applications for Getting Started 2021 Online are now open and close on Sunday 14 February 2021.
For more information about the course, application guidelines and to apply, click below:
#GettingStarted2021