News: The Goldsmiths' Centre's £7,000 Business Catalyst Grants help entrepreneurial businesses to expand and grow
The Goldsmiths' Centre, an educational charity in London, will be awarding two entrepreneurial UK based jewellers, silversmiths or allied industry practitioners with a Business Catalyst Grant of £7,000 (including VAT) to help them grow or expand their business.
Funded by philanthropic giving from current members of the Goldsmiths' Company, the Business Catalyst (Large) Grants will enable designers and makers to spend time developing their skills and business knowledge. Funds, which must be spent within twelve months of being received, can be used to adopt new skills and processes, create new services, diversity portfolios of work or grow into new markets. Applications are being sought from people, with no more than two employees including themselves, who have a minimum of five years of relevant business experience and can make a 10% financial contribution towards the overall project cost.
Our Business Growth (Large) Grants are designed to be flexible and to be driven by the beneficiary. We rely on them to evolve aspects of their business that they would like to develop. We know that makers are individual, all their work is individual, their business model is individual, the stage of their career will be very different. Flexibility is the key..
Julia Skilton, Grants and Engagement Manager at the Goldsmiths' Centre
"I'm very proud of what I have created with Thorpe & Brown, but felt the missing link was my own creative development. I was looking for an opportunity to step outside of the business. We knew that we wanted to be less reliant on outside sources, but it was difficult to take the time out to learn new skills or invest the money in learning."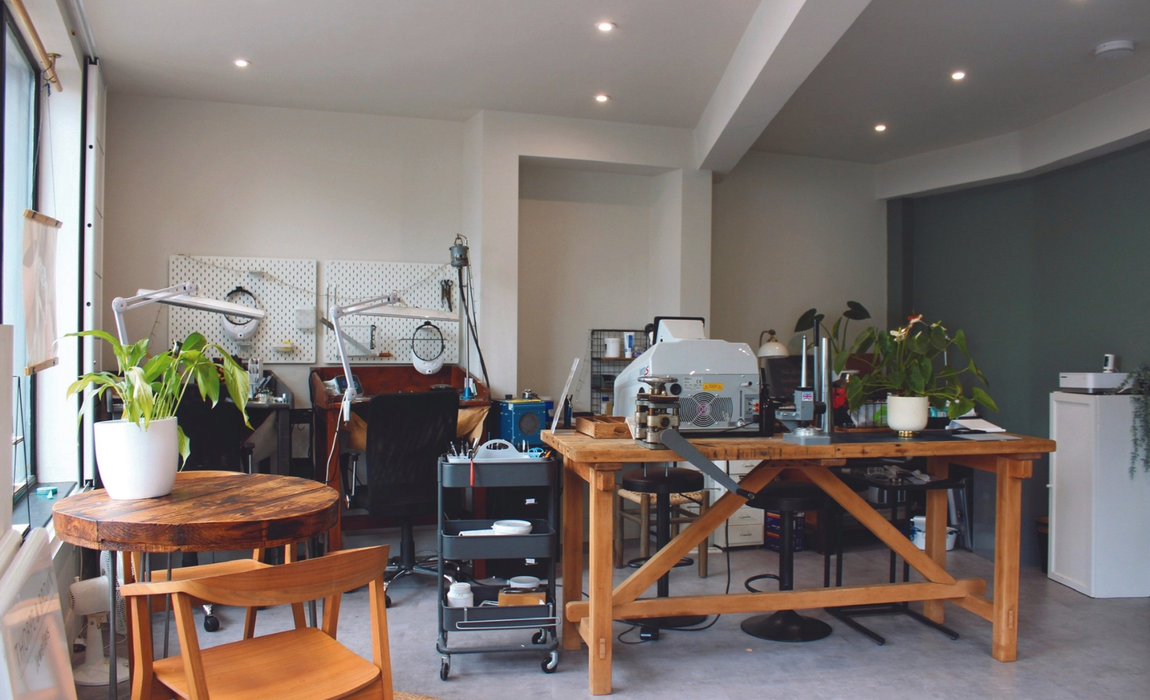 The Grant just came along at the right moment. It will save us time and money in the long run to have these skills because we will be more capable at resolving issues with pieces in-house.
Jeweller Jo Thorpe who received a grant in 2022
Applications for the Business Catalyst (Large) Grants close on Monday 15 January 2024 at 5pm.