Triumph across the board at UK World Skills 2014
From 13 to 15 November 2014, jewellery designer Harriet Kensall's apprentice Will Lander as well as The Goldsmiths' Centre's Foundation Programme alumni and current Goldsmiths' Company apprentices, Abigail Buckingham and Sharon Alvarez, won gold, silver and bronze at the UK's largest skills and careers event, The World Skills UK in Birmingham.
Held over three days, the Skills Show attracts over 80,000 visitors with 588 apprentices competing in 64 different skills categories. In the category Fine Jewellery Making, the young apprentices were given the task of creating a sterling silver pendant, transferring a 2D design into a 3D piece, over 15 hours. The apprentices were tested in a temporary workshop environment on their abilities to saw and piece out, solder, make specific dimensions, surface finish and complete on time in an impressive display of skill and maturity.
23 year-old Will Lander won gold, A R. Buckingham's apprentice 20 year-old Abigail Buckingham took silver and EC One's apprentice 19 year-old Sharon Alvarez took bronze. Sharon joined the first cohort of 16 to 19 year olds on the Foundation Programme at the Goldsmiths' Centre in 2012 learning core skills in jewellery, silversmithing and allied trades. She has been working since at precious fashion-led jeweller EC One in Clerkenwell for 18 months as their first Apprentice. The Apprenticeship Scheme, which dates back to 16th century, is administered by The Goldsmiths' Centre on behalf of The Goldsmiths' Company. Her win was a significant achievement and is also a true reflection of the considerable skills gained during her apprenticeship training at the bench. 
EC One co-founder and goldsmith Jos Skeates said: "Sharon has been with us at EC One for 18 months and we are thrilled with how well she is doing. We have always taken on experienced staff, however being able to train someone from the start has proved invaluable to us as a company." 
Chris Oliver, Curriculum Leader at The Goldsmiths' Centre explained: "It was a pleasure to watch this tough competition. The competitors performed brilliantly against the clock. The apprentices not only showed immense skill under scrutiny of thousands of visitors. The competition showcases their maturity and technical skills developed by careful mentoring from their dedicates Masters during their apprenticeships and the support provided through their day release."
Over the next year, The Goldsmiths' Company apprentices, Ben Pritchard (Emson Haig), Taylor Ansell (Cartier UK) and Hugo Johnson (Richard Talman Fine Jewellery), will continue to receive strong support from The Goldsmiths' Centre and their employers giving these young people the opportunity to represent the UK on an international platform at World Skills Brazil in São Paulo from 11 to 16 August 2015.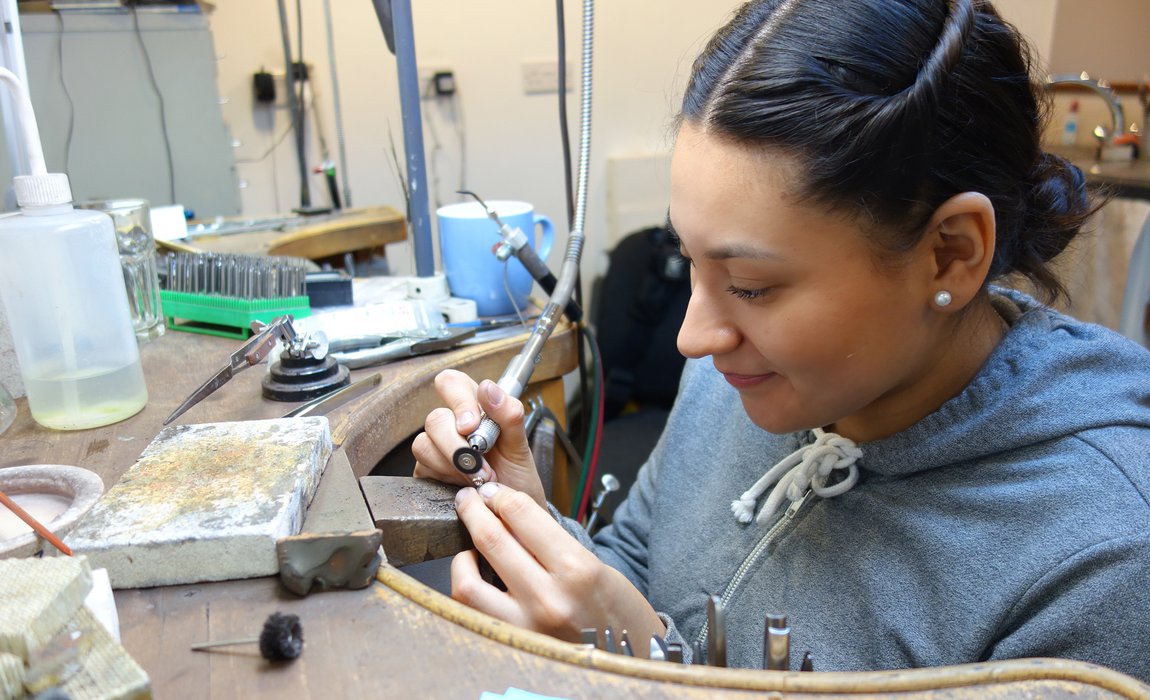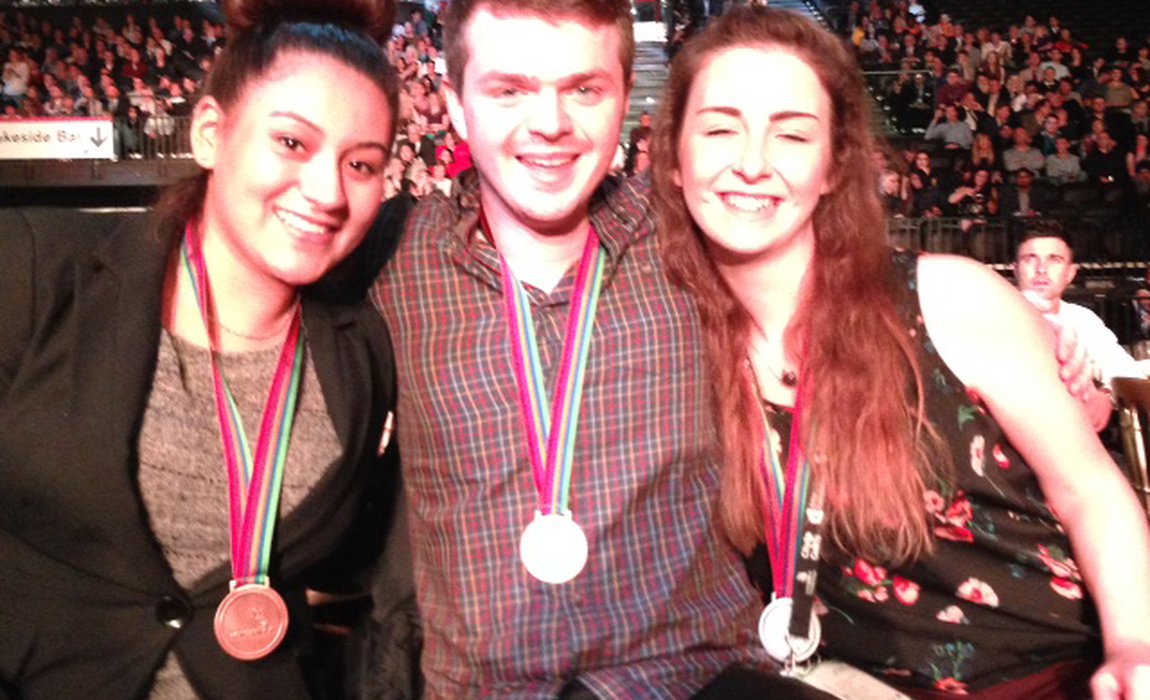 Notes to Editors
About the Goldsmiths' Centre
The Goldsmiths' Centre is the leading charity for the professional training of goldsmiths. Founded by the Goldsmiths' Company in 2007, it is a charitable enterprise with a specific purpose: "To advance, maintain and develop art, craft, design and artisan skills, including in particular but without limitation, those pertaining to goldsmithing". It does this by
Providing managed workspace, education and training for public benefit
Fostering promoting and extending public interest in art, craft, design and artisan skills
Offering a knowledge base and community for those engaged or interested in these skills.
For further information, visit www.goldsmiths-centre.org
About EC One
EC One is the first and last place to go for precious fashion-led jewellery. Set up by husband and wife team Jos and Alison Skeates it has won more awards than any other independent jewellers including 'Best for Fashion' and 'Most Inspiring Jewellers'. The Clerkenwell store showcases the work from over 30 designer makers chosen for their individuality and fine craftsmanship as well as offering a bespoke service. The store has a fully equipped in-house workshop where customers can commission new pieces or remodel their unwanted jewellery. Working alongside the designers and Goldsmiths it is possible to take an idea or sketch all the way to the finished article.
For further information, visit www.econe.co.uk
About the Goldsmiths' Company
One of the Twelve Great Livery Companies of the City of London, the Goldsmiths' Company received its first Royal Charter in 1327. The Company's London Assay Office has been responsible since 1300 for testing the quality of precious metals. The Company is the principal patron of modern jewellers and silversmiths in the UK, continuing to play an important role in support of the craft, funding apprenticeships and assisting with the technical training of aspiring designer-makers. The Company supports a wide range of other charitable causes and pursues a number of educational projects with schools.
For more information, visit www.thegoldsmiths.co.uk