Silversmithing excellence celebrated in exhibition and new book
Awe-inspiring silverware crafted by elite international silversmiths is on display at the Goldsmiths' Centre this spring and sees the launch of a new book on silversmithing. 'Silversmithing: A Celebration of Excellence' at the Goldsmiths' Centre is a one off exhibition featuring international designers such as Hiroshi Suzuki, Brett Payne, Chris Knight, Rod Kelly, Wayne Meeten and many more.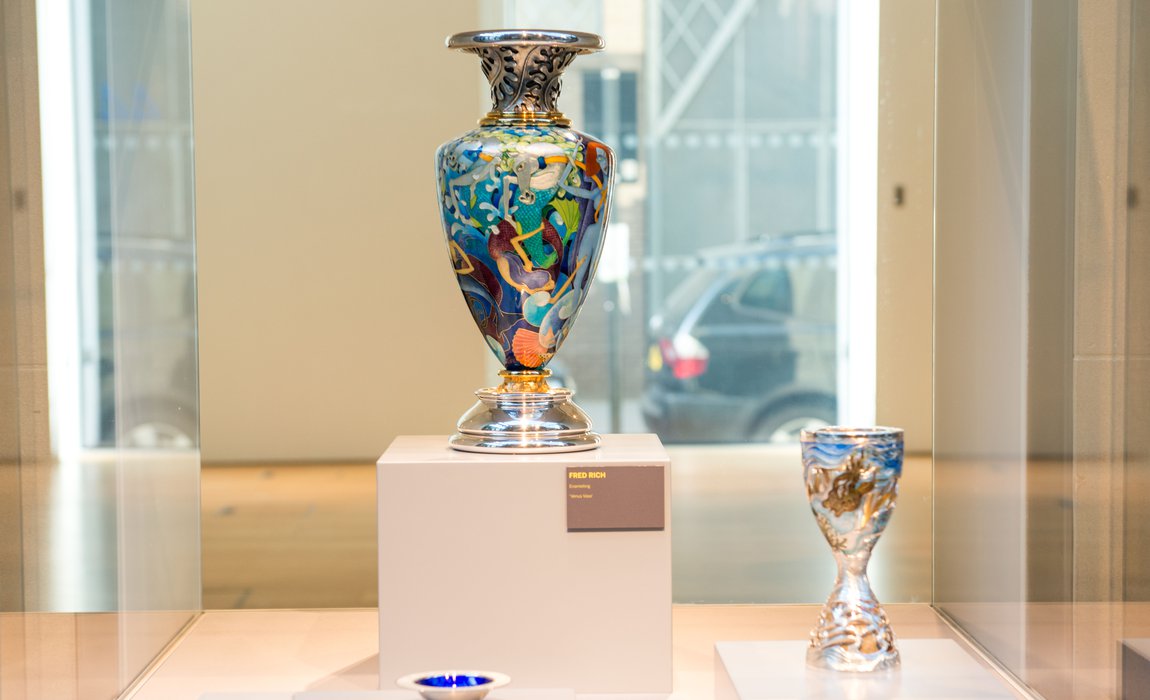 Brian Hill & Andrew Putland's book, Silversmithing - A Contemporary Guide to Making, has been the catalyst and driving force in creating this unique exhibition. The designers in this major show of design-led work all feature in the book. Published by Crowood Press, it has an impressive 594 colour illustrations, and is also available on Amazon.
A series of master-classes will further complement and support this celebration of the craft of silversmithing. Interactive events will include; a hot-forging workshop run by Brett Payne, a spinning workshop with John Need, as well as technology welding master class workshops covering Tig, Laser and Puk welding techniques led by Kevin Grey. There will also be a technical evening featuring designers in the exhibition.
It will run from 16 April to 30 June and offer a fascinating insight into the creative and diverse world of contemporary silversmithing. Brian Hill says, "Visitors will view a unique collection of stunning silversmithing from the designers profiled in our book, which primarily focuses on the importance of using correct techniques and process in manufacturing silverware to high standards of craftsmanship. This collective will create an eclectic array of work representative of designers in industry, designer makers and the next generation of silversmiths."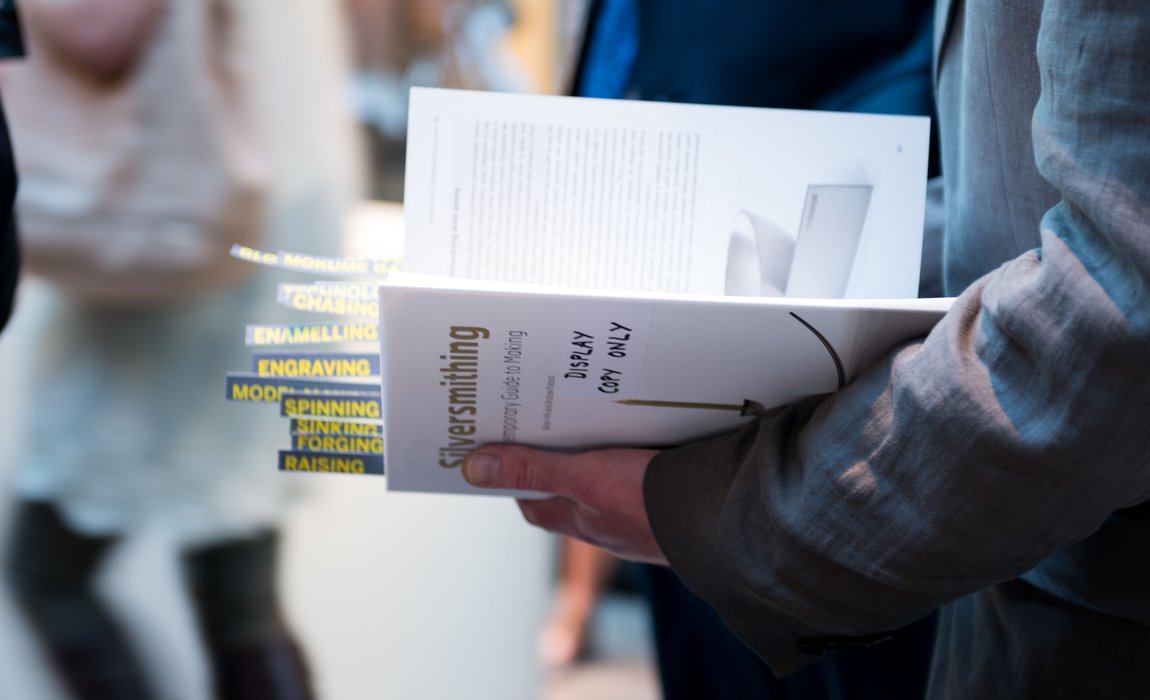 "We want to encourage the wider design community to be able to explore the wonderful world of metalworking crafts. This exhibition typifies and endorses the values of learning traditional techniques of manufacture but equally illustrates the exciting opportunities that technology is providing to explore and develop new techniques in partnership with the core principals of the craft. Both the book and the exhibition are set to celebrate and re-affirm the vibrant activity, strength and potential of silversmithing in the UK. This never been seen before collection of talented and creative silversmiths tempts and will invite enquiry and dialogue – enjoy and be inspired."
The Goldsmiths' Centre Director Peter Taylor said, "We are excited about the launch of a silversmithing book here at the Centre. The maintenance and development of craft and technical skills are at the heart of the Centre's charitable purpose and it is therefore fitting that a book that promotes these so effectively is being launched here and has inspired this exhibition."
Silversmithing: A Celebration of Excellence will also be a part of Clerkenwell Design Week, the UK's leading independent design festival, running from 20-22 May.
The festival is hosting a pop up factory in St Johns Square where the Goldsmiths' Centre will have an area of interactive jewellery-making and silversmithing, manned by our own students and residents. The area will feature workshops where the public can learn how to hammer their own spoon. Students will also show visitors how to make a key ring or pendant to takeaway at a live jewellers' bench throughout the day, and holding mini-seminars on the art of silversmithing.