Jewellery Apprentices Compete for Gold, Silver and Bronze Medals at National Finals of the WorldSkills UK Competition
From 21 until 23 November 2019, eight UK based competitors – including four Goldsmiths' Company Apprentices – will be competing to excel in the Fine Jewellery Making category at WorldSkills UK LIVE, the UK's largest skills, apprentices and careers event, at the NEC in Birmingham.
During the three-day event, over 500 finalists will compete across 70 different disciplines, from digital, technology, engineering, construction to hospitality, and in front of over 85,000 visitors. Four Goldsmiths' Company apprentices competing for Gold, Silver and Bronze medals are Martina Grumitt from M A Griffin, Jordan Kippax from Theo Fennell Ltd, Madeline Rowe from The London Artworks and Joel Quilley from SVS Designs Ltd.
They will be demonstrating their skills alongside Joel Smith from Ulster University and City of Glasgow College students Amy Denton, Sarah McQuarrie and Radek Pieknik. All competitors secured their place in the WorldSkills UK Finals after excelling in the National Qualifiers which took place in the summer.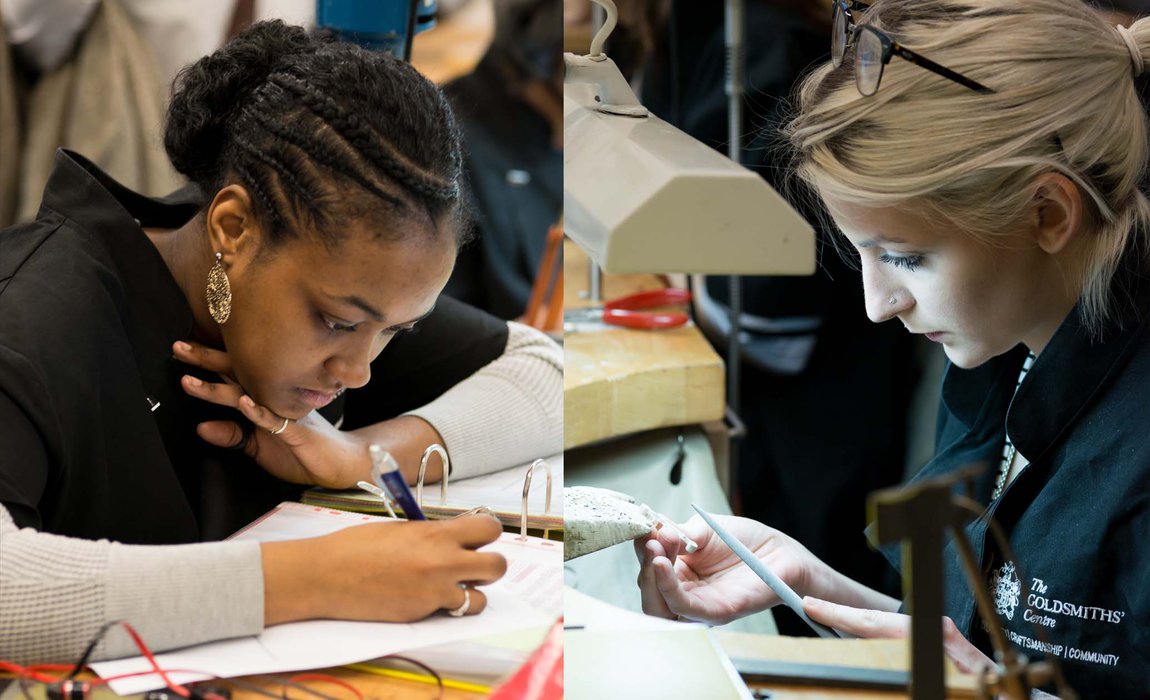 Designed by industry experts, the WorldSkills UK Competitions equip apprentices and learners with the world-class skills needed to help UK businesses better compete globally. The Goldsmiths' Company has been a long-standing sponsor of WorldSkills and the Goldsmiths' Company Apprenticeship Scheme is today administered by the Goldsmiths' Centre.
"I wish all apprentices representing the skill of Fine Jewellery Making the best of luck as they compete at WorldSkills UK LIVE. At WorldSkills UK we work to accelerate the development of young people's skills from national to world-class standards. We're creating a new generation of high flyers that give UK employers a competitive edge."
– Dr Neil Bentley-Gockmann OBE, Chief Executive, WorldSkills UK