Will Lander, Former Apprentice to Harriet Kelsall Bespoke Jewellery, Receives the Prestigious Goldsmiths' Company Apprentice of the Year 2018
On Tuesday 9th April 2019, Prime Warden Michael Prideaux officially presented the Goldsmiths' Company Apprentice of the Year Award for 2018 to former apprentice, Will Lander at the Goldsmiths' Centre in London. The medal, which celebrates excellence in skill, attitude and commitment, recognises not only Will's exceptional performance since starting his training as a diamond mounting apprentice, but also the support of his former Master, renowned bespoke fine jeweller Harriet Kelsall.
It was acknowledged, during a celebration lunch at the Goldsmiths' Centre, that 27-year-old Will Lander has demonstrated his talent and a consistently positive attitude and willingness to learn throughout his five-year diamond-mounting apprenticeship at Harriet Kelsall Bespoke Jewellery. In 2014, he proved his skill and determination by winning a Gold medal at the UK's largest skills and careers event, WorldSkills UK. He has since continued to win numerous accolades at the "Oscars of the Industry", the Goldsmiths' Craft & Design Council competition, and was recognised in 2015 as one of Retail Jeweller's first "Rising Stars 30 under 30". Will has consistently gone above and beyond what was expected of him as an apprentice and continues to be an ambassador for the Goldsmiths' Company Apprenticeship Scheme, Harriet Kelsall Bespoke Jewellery and the wider industry.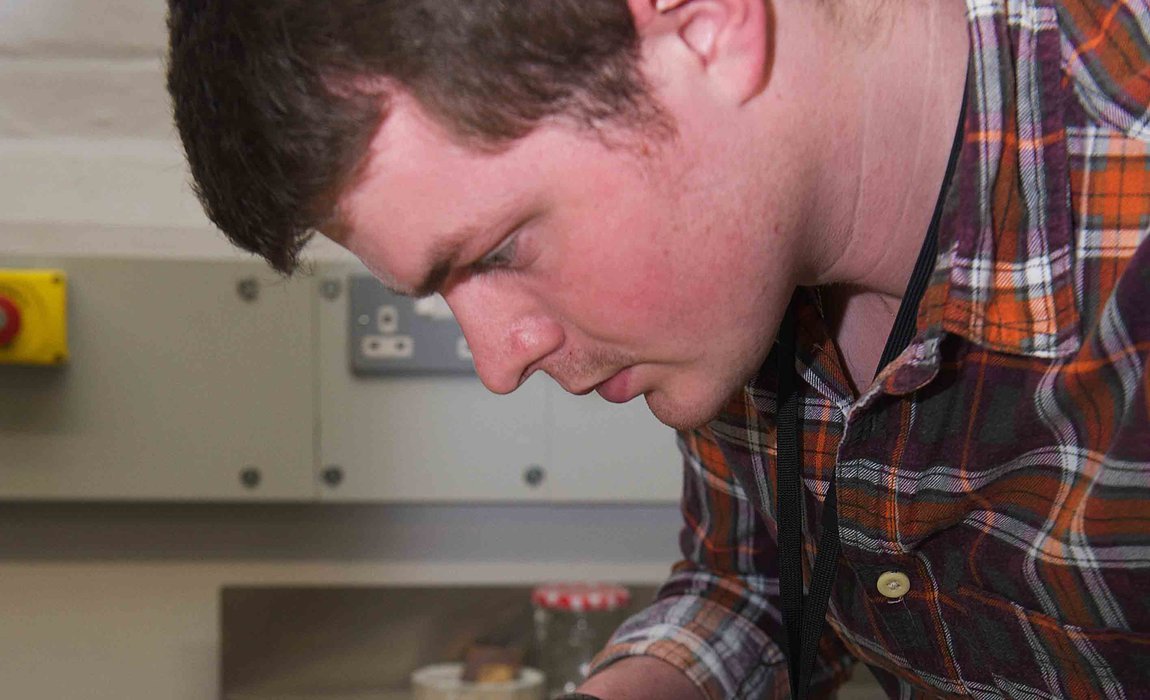 As has been the tradition for the last 700 years, Will concluded his Goldsmiths' Company Apprenticeship in 2018 with a Freedom Ceremony at Goldsmiths' Hall, where he presented his breath-taking Masterpiece, a palladium and 9ct gold primrose-inspired necklace to the Goldsmiths' Wardens. This necklace is on display alongside the work of all the Goldsmiths' Company Apprentices who have completed their apprenticeship within the last year. The work will be on show until 24th April 2019 as part of the annual exhibition "Apprentice to Masterpiece – The Work of the Goldsmiths' Apprentices" at the Goldsmiths' Centre and is thereafter destined for display at the new Harriet Kelsall studios in Primrose Hill. 
 
"It is through commitment, passion, talent and drive, and the outstanding training from their Masters that means that Goldsmiths' Company apprentices, like Will Lander, go on to excel and help to secure the future of the industry. We're are delighted that this year Will has been selected to receive this award. It recognises not only his achievements as a craftsman, but also the contribution that he has made to the scheme as a whole as a mentor to younger apprentices and those taking part in WorldSkills."
Notes to editors
The Goldsmiths' Centre is the leading charity for the professional training of goldsmiths. Founded by The Goldsmiths' Company in 2007, it is a charitable enterprise with a specific purpose: "To advance, maintain and develop art, craft, design and artisan skills, including in particular but without limitation, those pertaining to goldsmithing". It does this by
Providing managed workspace, education and training for public benefit
Fostering promoting and extending public interest in art, craft, design and artisan skills
Providing a knowledge base and community for those engaged or interested in these skills
For further information, visit www.goldsmiths-centre.org

The Goldsmiths' Company, one of the major City Livery Companies, received its first Royal Charter in 1327. Today the purpose of the Goldsmiths' Company is to contribute to British national life by supporting its related crafts, industry and trade and through wider charitable and educational activity. The Company supports over 300 charitable causes and educational projects through its official Charity. The Company is the principal patron of UK contemporary jewellers and silversmiths, continuing to play an important role in support of the craft by funding apprenticeships, assisting with the technical training of aspiring designer-makers, and commissioning new work. 
For more information, visit www.thegoldsmiths.co.uk