5 tips to help you start your jewellery business
Are you a jewellery designer, goldsmith or silversmith looking to start or grow your business? Our Getting Started speakers, who are among the leading experts in the industry, have provided us with tips to help you understand the basics of business, marketing, PR and networking. You will also find specific advice on how to approach galleries, retailers and exhibit at shows.
Peter Taylor
What is the most important parameter to consider when planning a project?
This is a difficult question as there are so many things that a good project plan needs to take into account. However, at the heart of any good project is a realistic and tangible outcome. Without a clear understanding of what you hope to achieve it is impossible to plan properly and importantly measure your success.
Peter Taylor is the Director at the Goldsmiths' Centre since it was established in 2012. Peter was trained as a goldsmith and has worked as a designer, funding-consultant and educational specialist in FE and HE. He was responsible for the strategic and financial planning of the Goldsmiths' Centre including overseeing the construction of the new building in Clerkenwell as well as the creation of a range of vocational and professional training programmes for young students and professionals.
Alison Branagan
What is the best piece of advice you can give to new entrepreneurs to help them optimise the invoicing process?
For many personal commissions you may wish to take payment by cheque or by bank transfer, especially for new clients where you may wish to issue a 'pro-forma' invoice which basically means you may wish for them to pay for all the materials such as precious stones and metals upfront. Equally most people are familiar with PayPal and this can be a far more straight forward way to issue invoices to clients for those who are tech-savvy via email or smart phone. 
However, something of the personal can be lost in these systems, and it is vital to have good quality stationery, with continuation sheets and compliment slips. If supplying shops they will pay you by online bank transfer. So before you invoice and how you invoice can be in relation to the context. 
It is essential to make sure you have terms of trade for your website, and for trade directly with private individuals, and businesses such as high street stores. Your terms should always be attached to your order forms, making clear what your terms are, when you expect to be paid, before any pieces change hands. Equally the shop might have their own terms or some form of supplier agreement so avoid rushing through any documents you receive.
Alison Branagan is a published author and visual arts consultant. Her Masters degree in Applied Arts and Visual Culture as well as her 15 years of experience led her to write several books that teach the principals of entrepreneurship and business to artists and designers. She is also a lecturer at a number of universities including Central Saint Martins, a member of the Society of Authors, a fellow of the Royal Society of Arts and a mentor on the Crafts Council's Hothouse programme.
Dan Goode-Artsthread
What is the most important criterion for creating an eye catching portfolio?
Having good photography and showing your work to its best  - spending time on good photography will pay back dividends - from the all-important online sales to applying to craft shows, galleries, educational opportunities and for bursaries.
ARTS THREAD is a digital platform designed to connect students, graduates, art schools and the creative world -  exclusively in the field of art & design. Established in 2009, ARTS THREAD today has over 30,000 student/graduate portfolios accessible through its site and has established relationships with well over 400 educational establishments worldwide. In addition to the online promotion, ARTS THREAD provides creative career and business support, working with organisations such as The Goldsmiths' Centre.
Dan Goode-Artsthread is a painter, a trained ceramicist, a writer and a trained – and still working – actor, so he understands keenly the life of the creative and the artist and how tough it is to manage a business.
Dan is Chief Seeker for online gallery Home of Artisans and prior to this, was chief talent scout for SeekAndAdore.com (voted by The Guardian as the No.1 talent spotter). Dan has also been supporting the designer and designer-making communities by giving talks about all aspects of selling online. Dan has contributed to New Designers for the past two years under the auspices of the Design Trust and this year also with ARTS THREAD and most recently helped choose the shortlist for this year's Hot House scheme from the UK's Craft Council.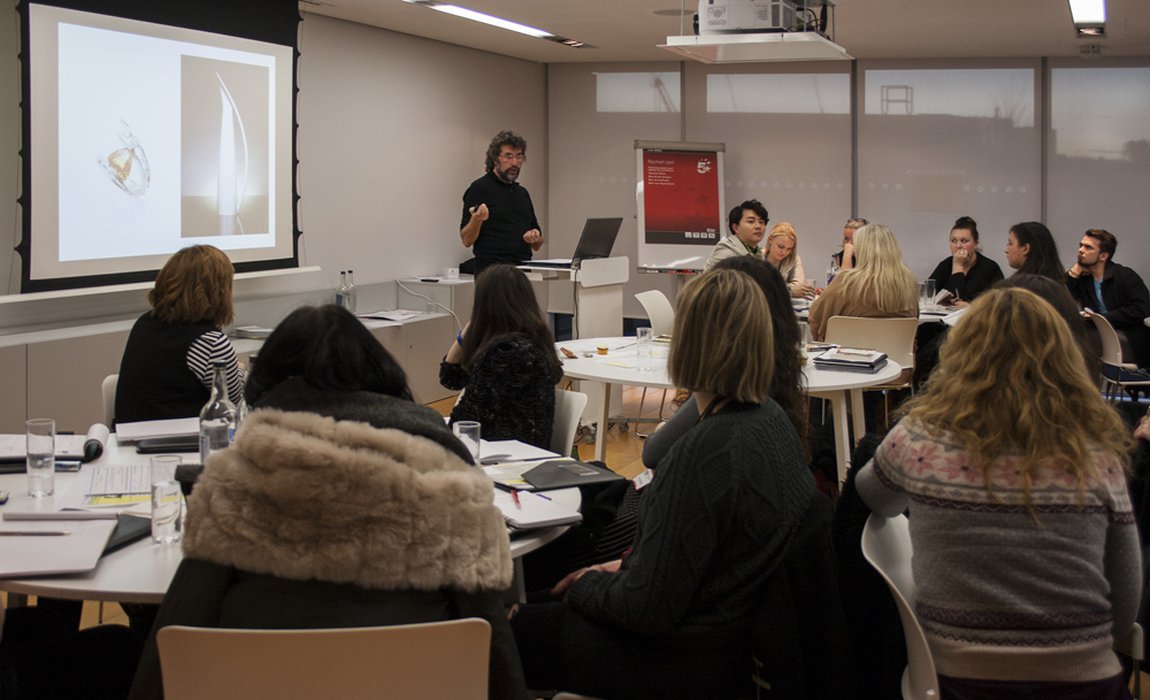 Martyn Pugh
What should students and professionals keep in mind to accurately estimate the cost of a piece?
Be generous and do it in detail. This encompasses my whole approach to costing - be thorough with your numbers and keep track of all of the costs that you incur over the sometimes lengthy process of making a piece. Add to those a well calculated figure for your hourly working rate (which should be above minimum wage) and based upon your ideal annual earning figure, divided by the number of days a year that you can spend in your workshop. On top of this it's vital to include profit - that's what drives your business after all and ensures that you are not just working all hours to break even.
Once you have a system set up to produce suggested retail prices you should learn to trust it, you might raise the price or drop it slightly, to fit the market or the client better but use the accurate calculations that you have made to give you the confidence to charge what your work is worth. 
Martyn Pugh is an award winning jeweller and silversmith. He's highly trained and experienced in both traditional hand skills and modern technology. He works as a goldsmith and silversmith and regularly combines precious metals with glass, wood and other materials. Inspired by the purity of natural form, engineering and architecture, he aims to find the perfect balance between function and form in all his pieces.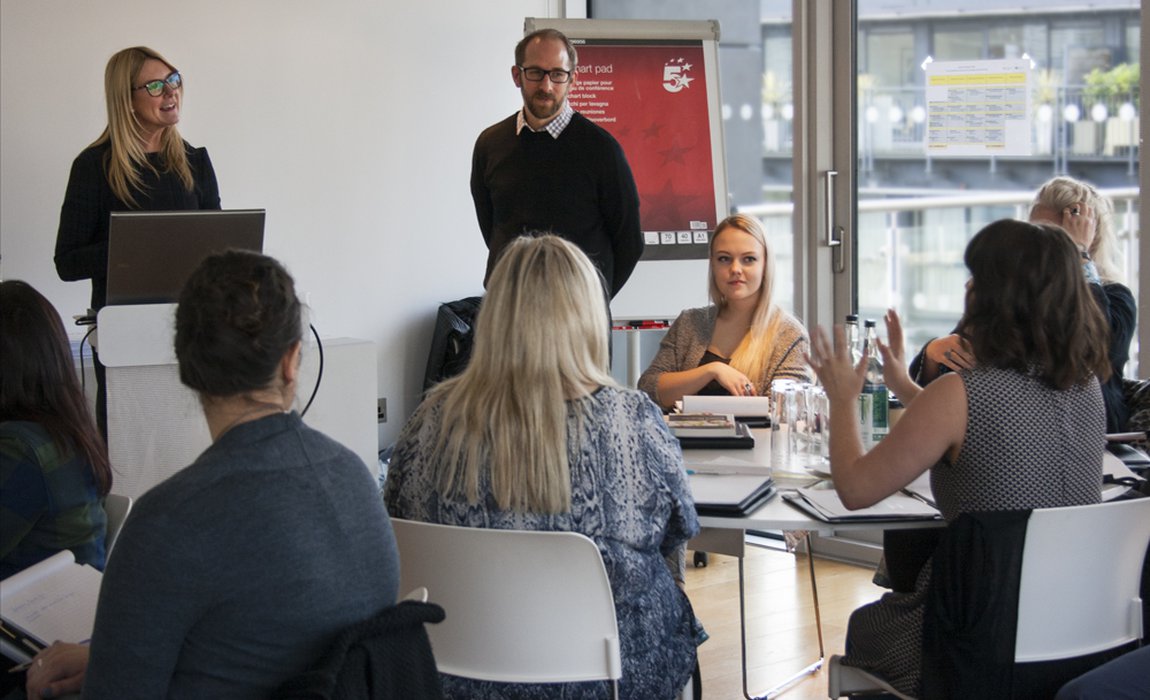 Superfantastic
Can you describe one method people can use to create a unique brand?
Delivering Brand You: Illuminating what makes you and your brand special.
Superfantastic is a creative agency founded in 2010 by a team of four friends and colleagues. Specialising in brand, design and digital communications, they build websites, create design solutions and shape the tone of voice for small and big organisations. They focus on visualising and communicating what makes brands special and their source of inspiration is art, music, typography, food and film. 
Want to join one of our business skills courses or find out more?