Rising Stars Spotted at New Designers 2018
New Designers gathers more than 3,000 of the brightest and most radical new creative minds in the UK design scene for a two-week celebration of visionary design under one roof. Every year the Goldsmiths' Centre spots up and coming designer-makers and our judges select 10 individuals who demonstrate particular talent and skill within Jewellery & Contemporary Design zone, recognising them for their rising star potential.
This year's judging panel include Director of the Goldsmiths' Centre Peter Taylor, Programme Manager (Education) of the Goldsmiths' Centre Helen Dobson, Silversmith Clive Burr, Jeweller Paul York, Silversmith Mary Ann Simmons, Executive Creative Consultant Lorna Watson, and Vocational Skills Consultant of the Goldsmiths' Centre Robin Kyte, who between them have over 140 years' experience.
Talent Spotted 2018
Aileen Gray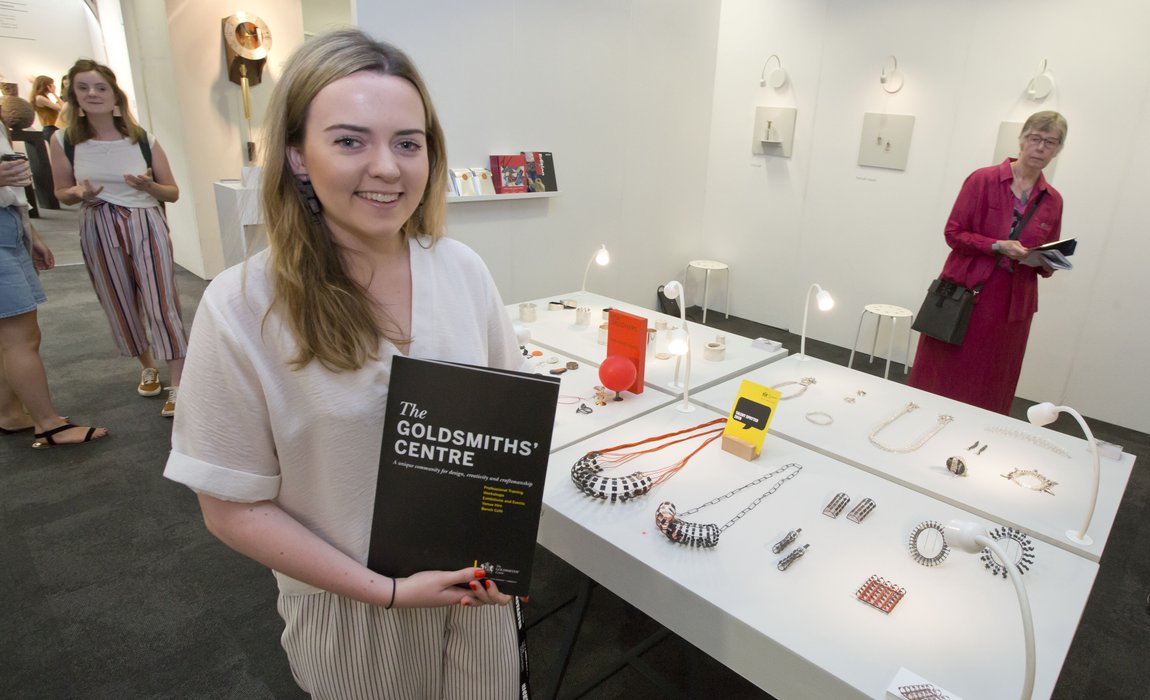 Aileen is a recent design graduate from the Glasgow School of Art. Her work is inspired by the repetitive and angular nature of the urban environment contrasted with elements drawn from the warmth and light from inside the buildings and homes. She uses a combination of steel and oxidised copper and silver for the base of her structural forms incorporating thread, enamel paint and etching processes.    
Caitlin Hegney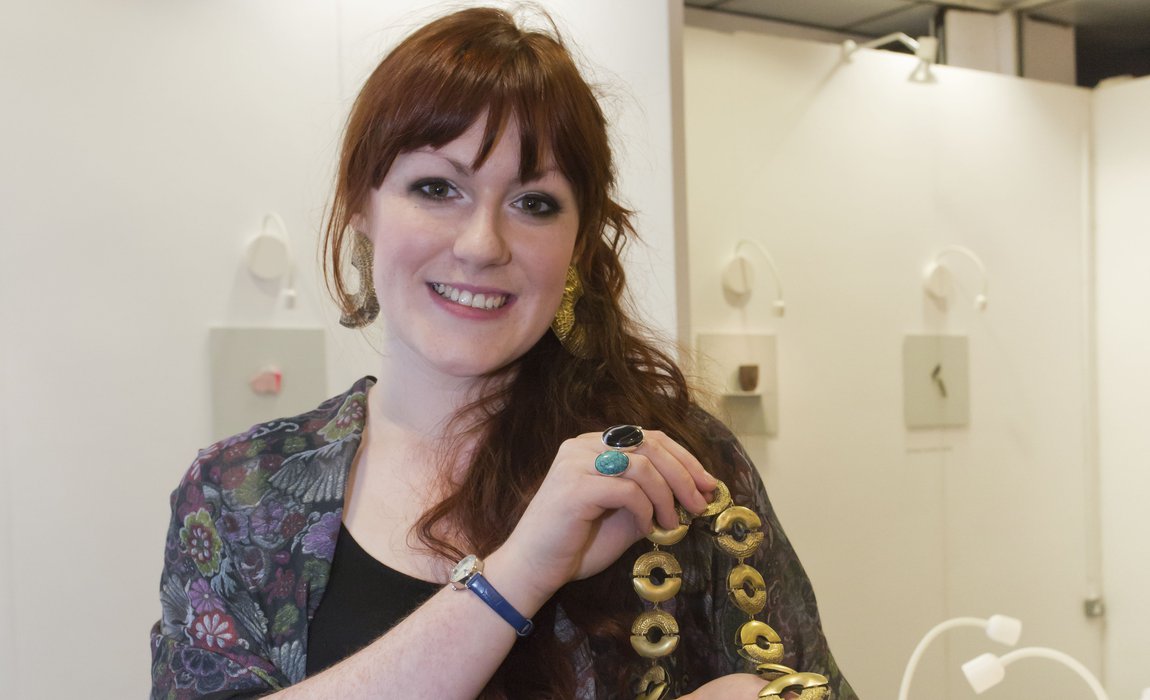 Caitlin is a recent graduate from the Glasgow School of Art. Caitlin's work explores material value which is underpinned by research of the rich and contradicting history of the colour blue. This research invites exploration of heritage, hierarches and binaries through relationships and tensions of material textures, weights and finishes. Her work simultaneously references but also subverts ancient aesthetics and traditional processes, employing techniques that carry rhythms throughout a varied material palette. 
 
Katie Watson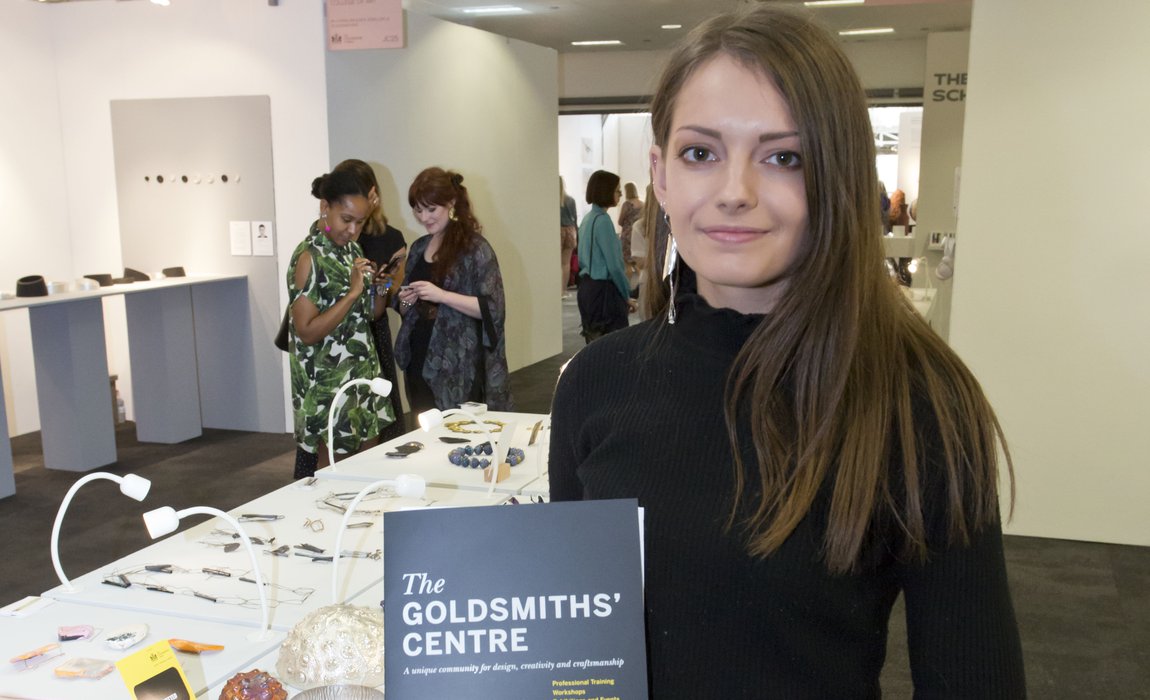 Katie is a recent graduate from the Glasgow School of Art. Her collection depicts nature's beauty and the magnificence that is all around us. Her making process starts with a walk, whether along the coast or overcoming obstacles in the woods, focussing particularly on her hometown of North Berwick, which sees her collecting items of interest – fallen leaves, pines cones, fragments of shells as well as photographs. Using these as inspiration, she looks at the patterns, lines and textures and translates these into metal, thus bringing the outdoors in.
Eve Cockburn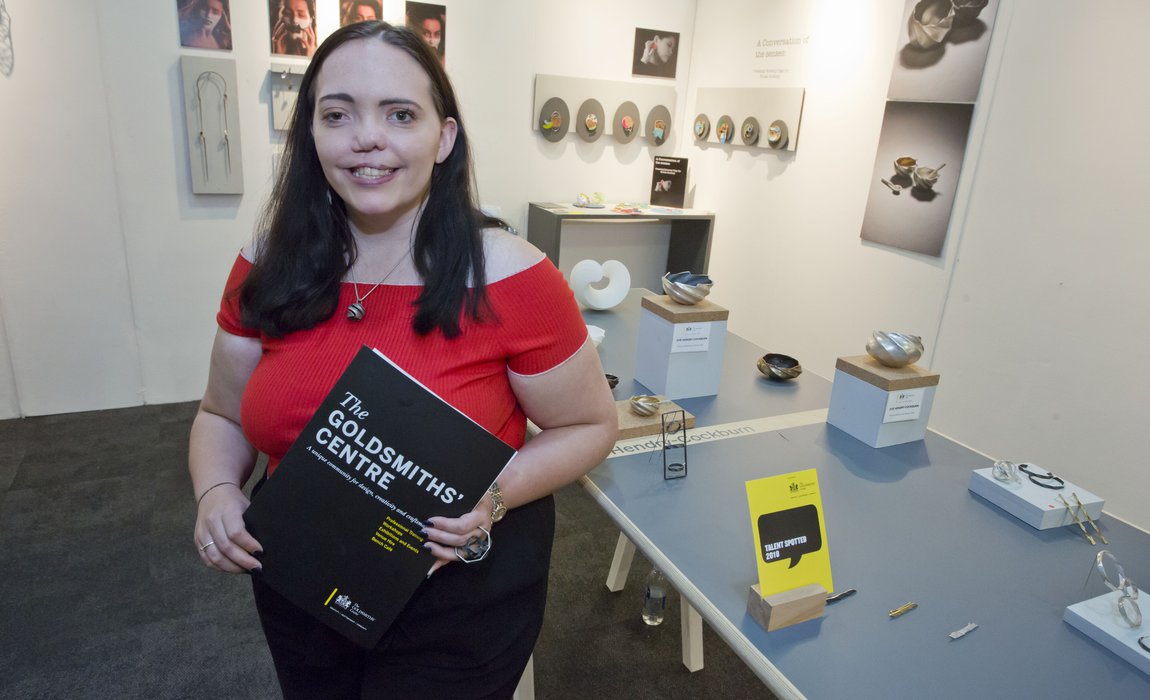 Anna Peake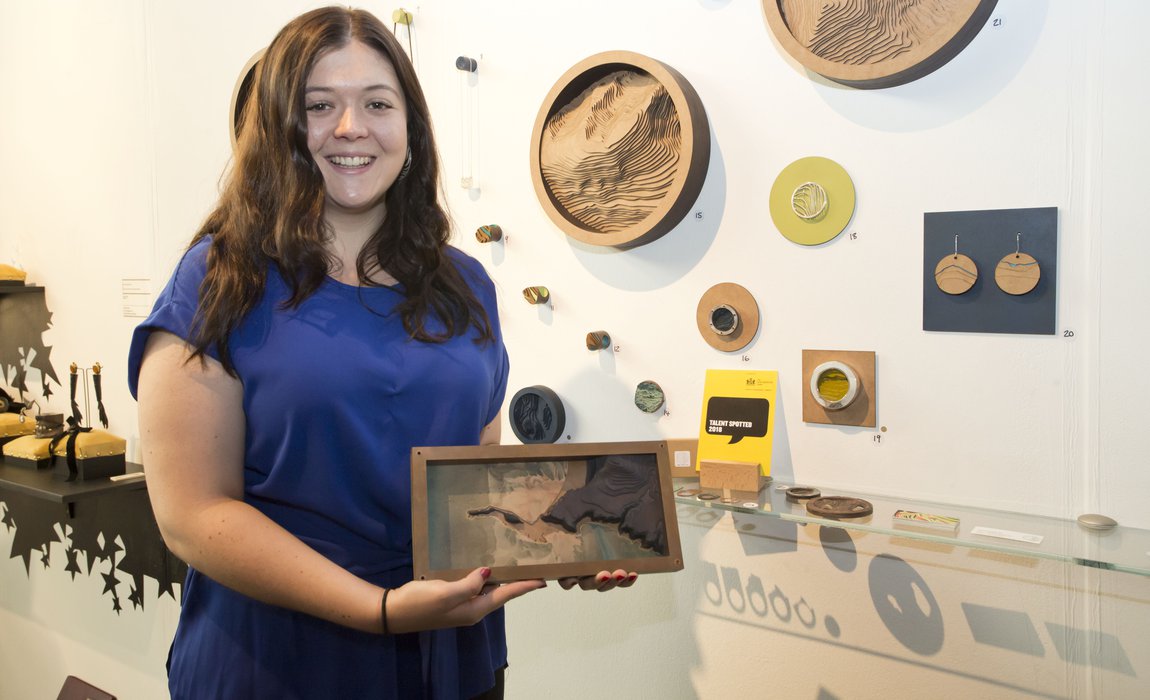 University of the Creative Arts, Farnham 

Anna Peake is a recent graduate of the University of the Creative Arts, Farnham. From wall murals to jewellery, Anna creates representations of places using contours of the land to produce a 3D topographical work of art. She has applied her methodical way of working to create a collection inspired by the contours of Farnham nestled in the rolling Surrey Hills where she currently resides. Anna's work offers a new perspective on the container within which we live our social lives, putting one's head, one's eye, and one's heart on the same axis by using geographically correct information. She assembles an interpretation of space that helps one understand how they see his or her world, how they interpret their everyday human activities that take place within it.
Xuan Fang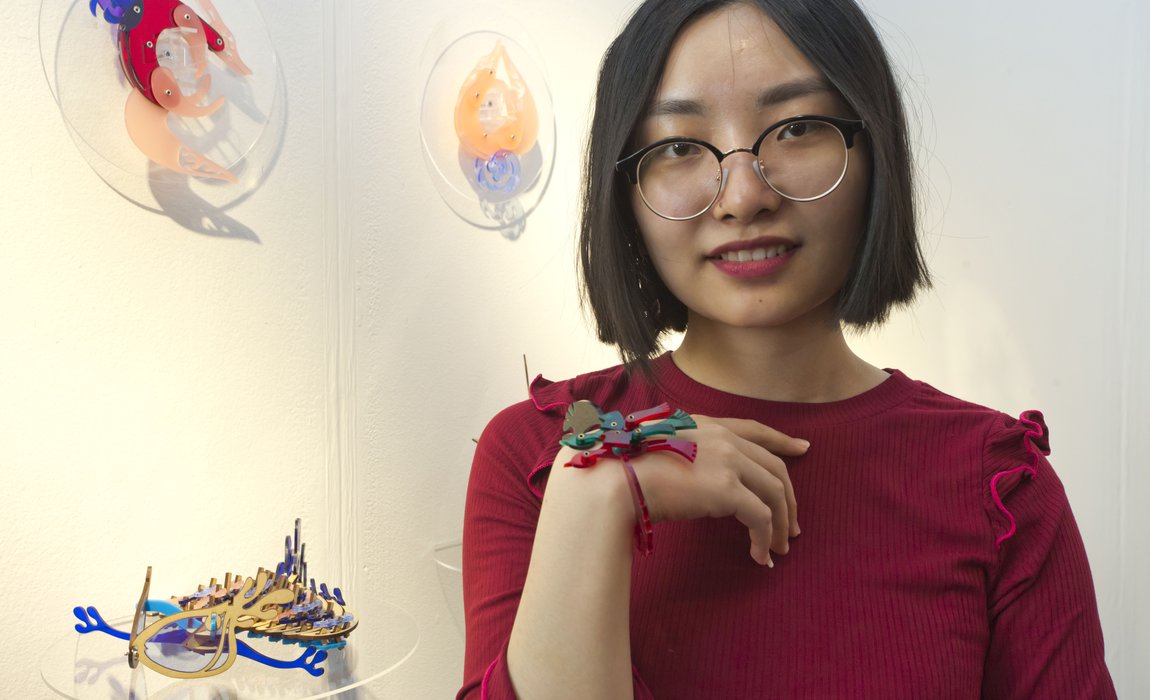 University of the Creative Arts, Farnham

Xuan Fang is a graduate of the University of the Creative Arts, Farnham. Her work balances the harmony between traditional and contemporary, the functional and decorative.  
Abigail Marsh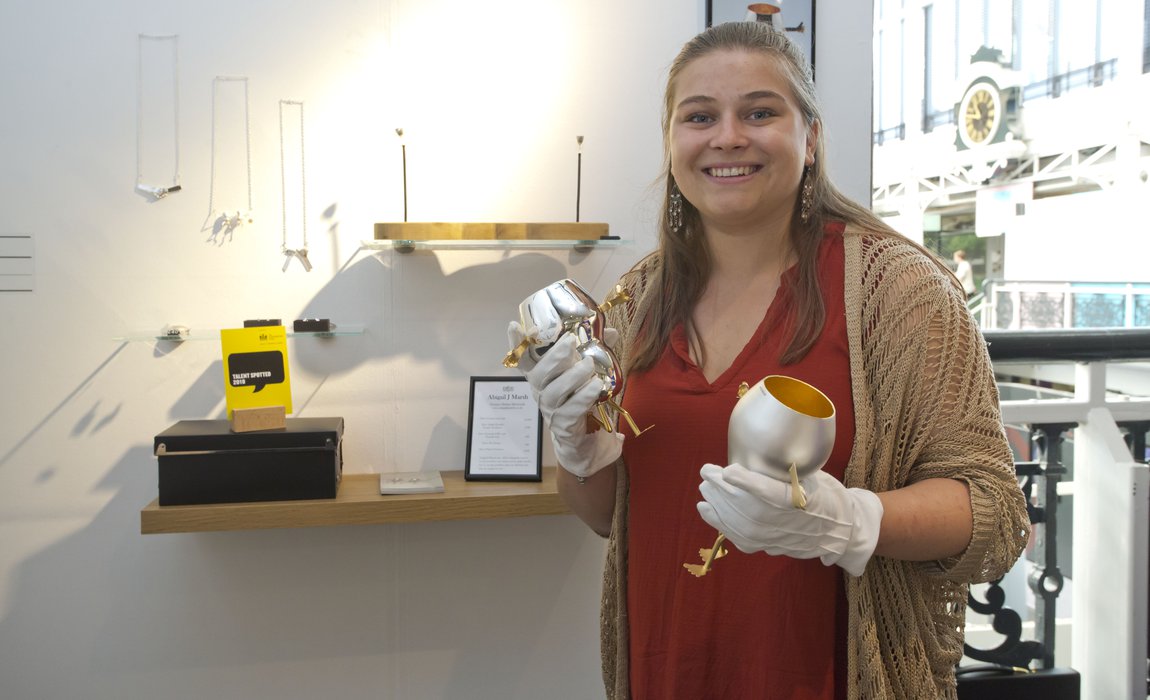 University of the Creative Arts, Farnham 

Abigail Marsh is recent graduate at the University for the Creative Arts, Farnham. With the main focus of the specialist craft of silversmithing, Abigail's unique and one-off pieces celebrate the material, silver. Using traditional methods of making in a contemporary way Abigail's work marks the real craftsmanship of silversmithing and the skill of the maker's hand to its best.
Aaron Houghton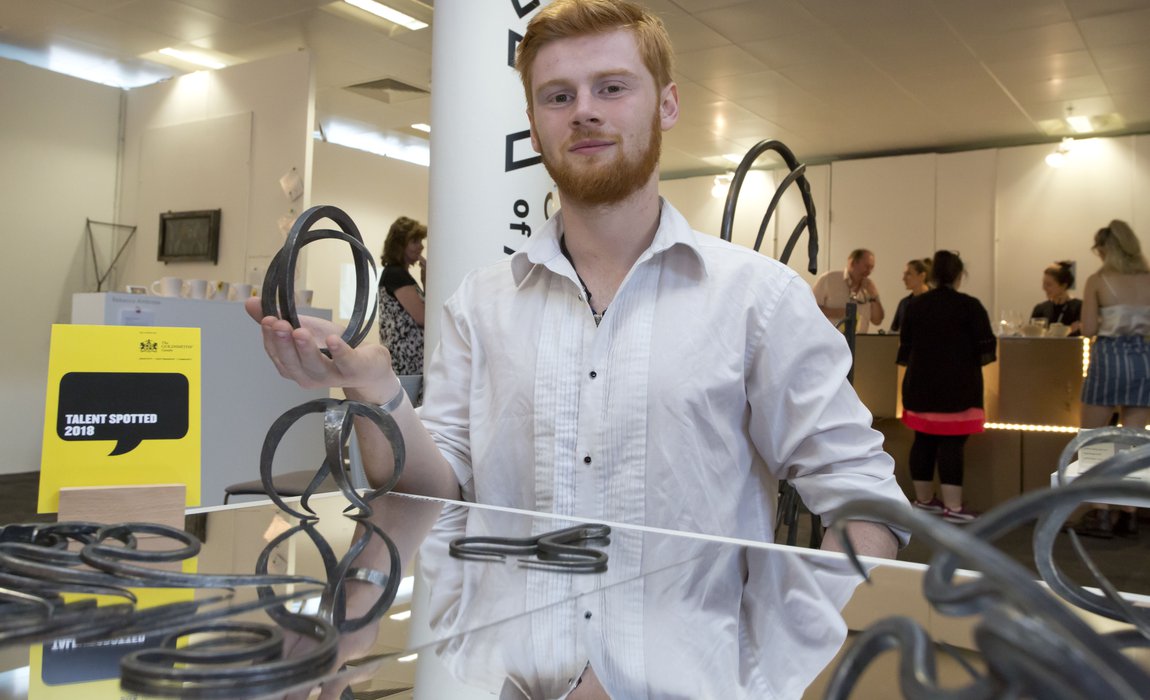 Xiao Yang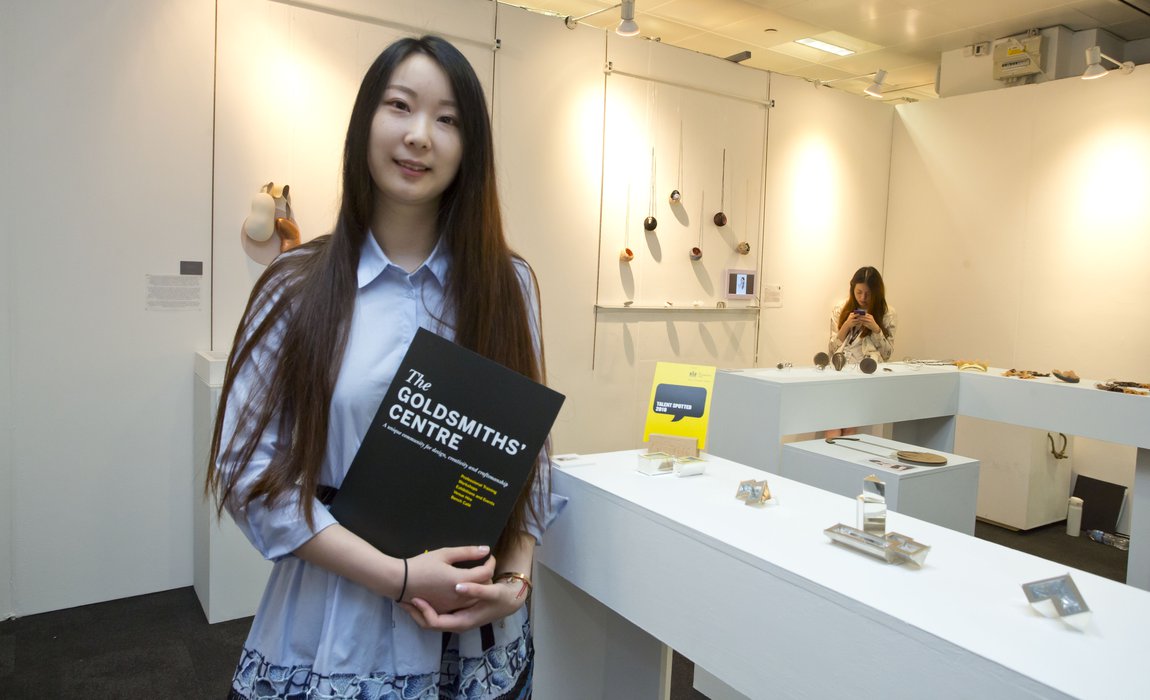 Annabel Hood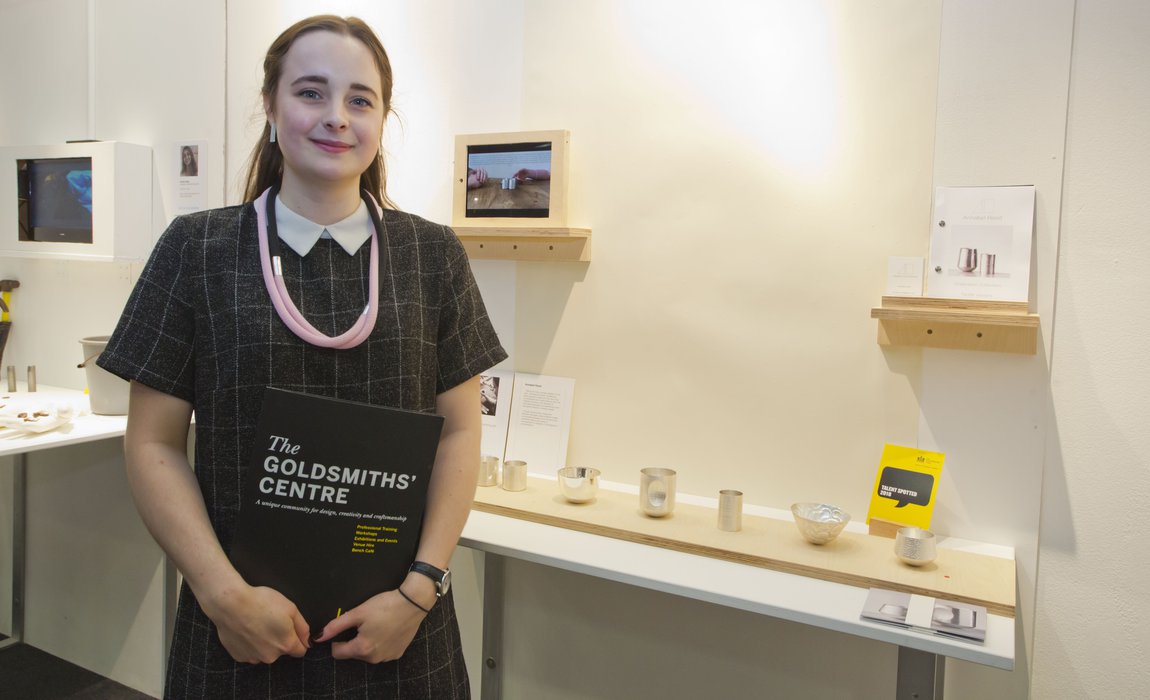 Annabel Hood is a graduate of Edinburgh College of Art. Originally from Bath in south England, she developed her work, focusing on clean design, tactile forms and surfaces textures. 
New Designers Goldsmiths' Company Jewellery Award
Egle Banyte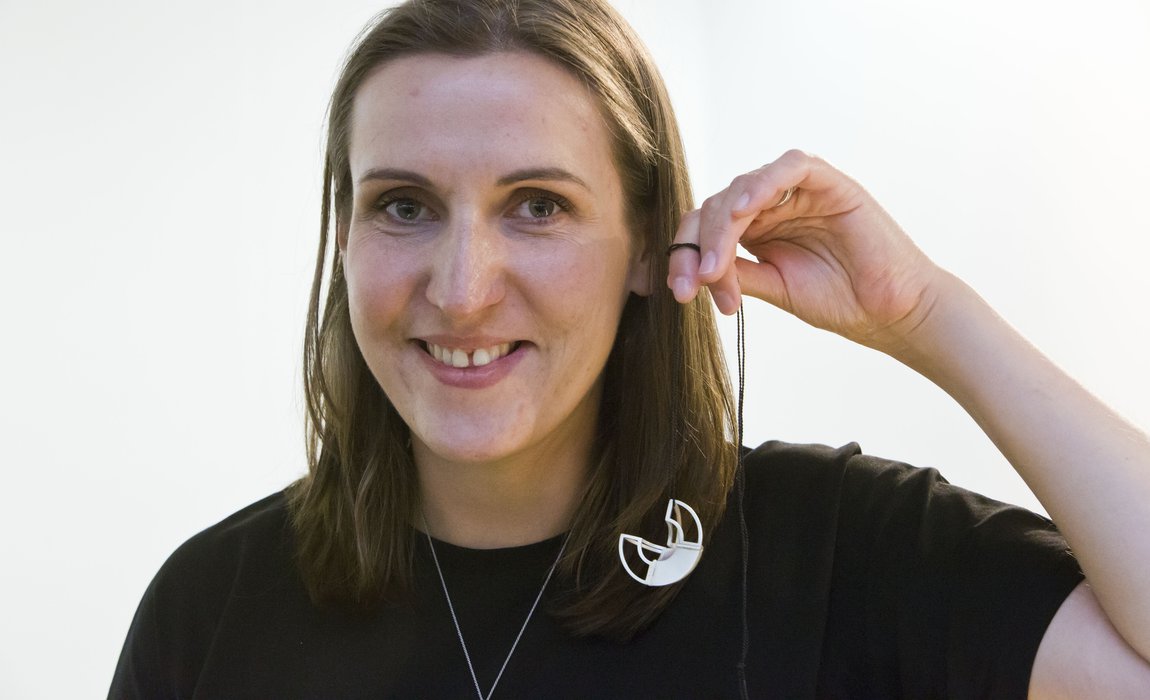 Egle Banyte is a recent graduate of Ulster University. A Lithuanian jewellery maker based in Belfast, her work is inspired by her youth in rural Lithuania, Baltic tradition, Constructivism, and Northern European aesthetics. She makes all her pieces by hand using traditional techniques and materials, yet manifesting a contemporary style.
 
Rachel Hardie