Jacobs the Jewellers launches fourth year of Reading-based young jewellery designer competition
Jacobs the Jewellers, Reading's oldest independent jewellery retailer, is today thrilled to announce the start of its annual Young Designer competition.
In Jacobs' 70th anniversary year the competition promises much with a very strong field of gifted competitors. The 3 week event based in the renowned Reading store culminates in live craft demonstrations and a VIP winners event at 11am on Friday 6th July. 
5 student designers at The Bishopsland Educational Trust, a jewellery design postgraduate skills provider based in South Oxfordshire, will each be exhibiting one new silver design and one piece of jewellery at Jacobs the Jewellers in the heart of Reading town centre. Open to the public between 18th June and 7th of July, visitors will be able to vote for their favourite designs. The winner of each category will win a £350 voucher to spend on tools to further their career. The last days of the exhibition joins with Reading's established Open for Art program, curated by Jelly Arts. 2018's competition edition sees Jacobs' 70th anniversary as well as Jelly's very fitting 25th silver jubilee.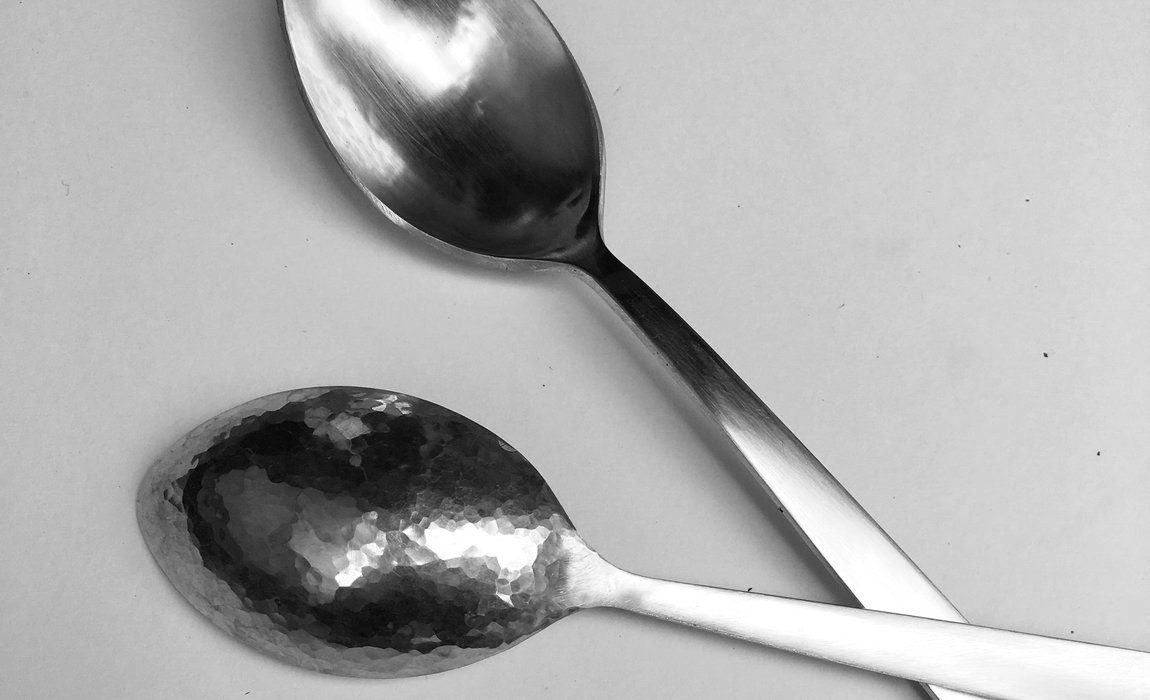 Over the exhibition duration thanks to a unique collaboration with Reading Borough Council, a special selection of Reading Borough Council's civic silver collection will be on show, many by the world famous silversmith Gerald Benney. It will be a wonderful opportunity for many to see one of great designers of modern times in an accessible venue.  
On Friday 6th July, 11am several students will be demonstrating traditional craft skills in store at Jacobs. At 12.30pm the winners will be announced in the presence of the Mayor of Reading and with supporting partners. 
The annual competition has been made possible for the Bishopsland Educational trust through the initiative, co-operation and support of Jacobs the Jewellers, the Goldsmiths' Centre, Jelly Arts and HS Walsh. All parties are supporting this competition with a clear commitment to the craft and artists of Bishopsland Educational Trust not to mention Reading as a creative centre in the South East.
Key timings and photo opportunities:
•    18th June 1200: launch of event 
•    Photocall 6th July 1100: live demonstrations, artists and VIPs with announcement of winners at Jacobs c. 1230 with Mayor of Reading.
Adam Jacobs, partner, Jacobs the Jewellers: "Our young designer competition is a great way to bring forward and support the next generation of designers. Last year's event was shortlisted for a Reading cultural award which shows the standard of work being show. We can't wait to share our enthusiasm with customers" 
Peter Taylor, Director of the Goldsmiths Centre: "The Trustees of the Goldsmiths' Centre are delighted to be supporting this project that brings together designers and makers based at Bishopsland Educational Trust with a highly successful team at Jacobs the Jewellers. Supporting opportunities like these are at the heart of our mission to grow new and exciting talent within the sector and it is great that Jacobs share this vision."
Oliver Makower, Vice Principal of Bishopsland Educational Trust: "This annual competition is an excellent opportunity for talented emerging silversmiths and jewellers to exhibit in a leading independent jewellers. Having the opportunity to demonstrate their skills and to have new selling opportunities helps to increase their confidence at a crucial stage in their careers."
H S WALSH's Director Patrick Sheehan commented; "In the fourth year of this excellent competition, we're delighted to take part. We have a key role in the craft jewellery world and are happy to support rising stars."
Jelly Director Suzanne Stallard:" This year Jelly turns 25 and it is fitting to mark our silver jubilee by celebrating the next generation of designers and are delighted that this exhibition and competition is part of the annual Open for Art programme. The Young Designer Competition and Exhibition plays an invaluable role in developing these young designers, and with the support of Bishopsland and Jacobs the Jewellers, helps set a strong path for the future."