Sustainable and Ethical Making in the UK Jewellery and Silversmithing Industry
This article, written by ethical advocates The Scottish Goldsmiths Trust, Edinburgh, provides a background to ethics and sustainability. It provides an insight into ethics in the UK goldsmithing industry and suggests ways of getting started if you want to make changes within your own work.
"Transparent, ethical sourcing and practice are a logical fit with what UK designer-makers already do so well, it is not an enormous leap to get there."
What is ethical making?
Ethical making is about considering the environmental and social impact of your practice. This includes your brand and business guidelines, design process, how pieces are made (including how the raw material components are produced, sourced, and processed in the studio) and how the products are delivered to the end consumer.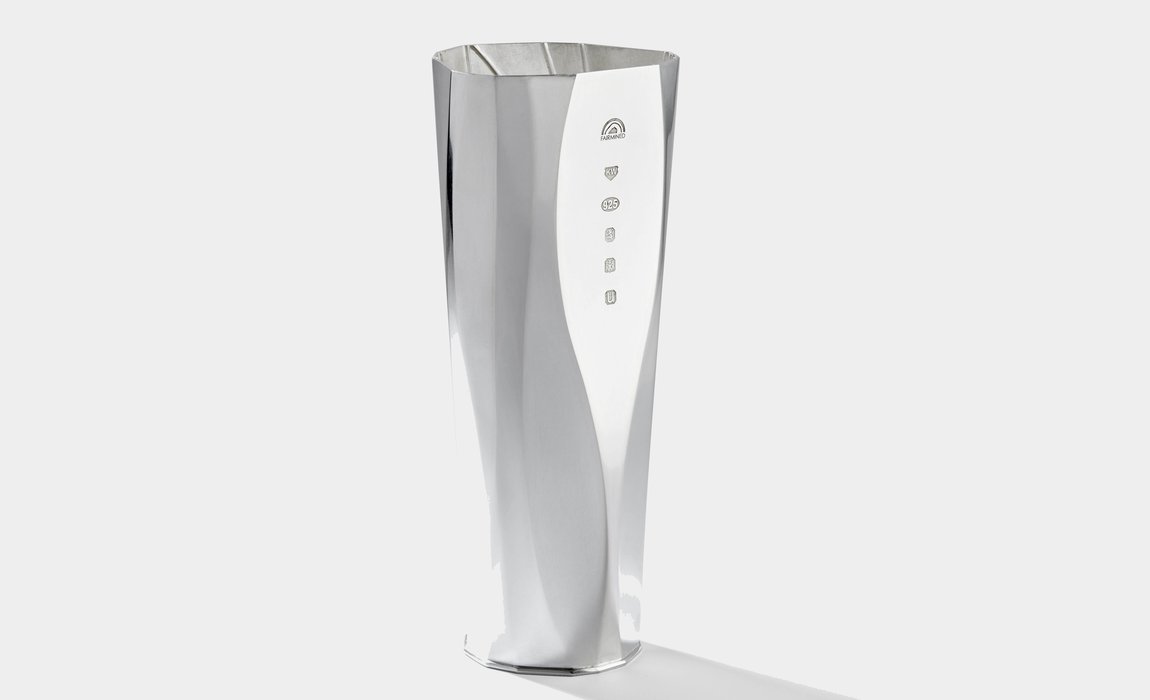 Ethical making in the UK jewellery industry
The launch of Fairtrade Gold and the Alliance for Responsible Mining (Fairmined) in the UK in 2011, with the help of trailblazers such as CRED Jewellery, increased awareness of ethically sourced gold and silver. Over the following years there has been a noticeable shift towards a more responsible sector, with jewellers across the UK using Fairtrade and Fairmined metals, showing their commitment to ethical sourcing and fair-trade principles. 
Incorporating ethical making principles into your jewellery practice creates a powerful and full story for the finished piece. Change is in the air. More and more people are asking questions about where their goods have come from and what conditions they have been produced in. With 24-hour news streams, we all know that conditions in many mines are still dangerous and exploitative for the people – often children – that work there. People increasingly want to be reassured about what they are buying. We have seen it for many years now in certain groceries, such as chocolate, bananas and coffee with the growth of Fairtrade schemes. More recently, spurred on by the Rana Plaza disaster in Bangladesh in which over 1,100 people died, the group Fashion Revolution created the 'Who made my clothes?' campaign, which trended number one globally on Twitter. 
Consumers and makers are beginning to understand the hidden inequalities in how so many materials are produced, and they want reassurance that they are buying something which is ethically sound and incorporating this into their decision to purchase. The 2019 Ethical Consumer Report states that the number of consumers seeking ethical goods in the UK has risen four-fold since 1999. This increase is especially true for the millennial consumer, a key demographic for jewellery brands. A 2015 Nielsen report found that 73% of millennials are willing to spend more for sustainable goods. The World Gold Council Consumer Research Report published towards the end of 2019, highlights that the next generation of gold buyers will quite rightly want to know more about the ethical credentials of the industry.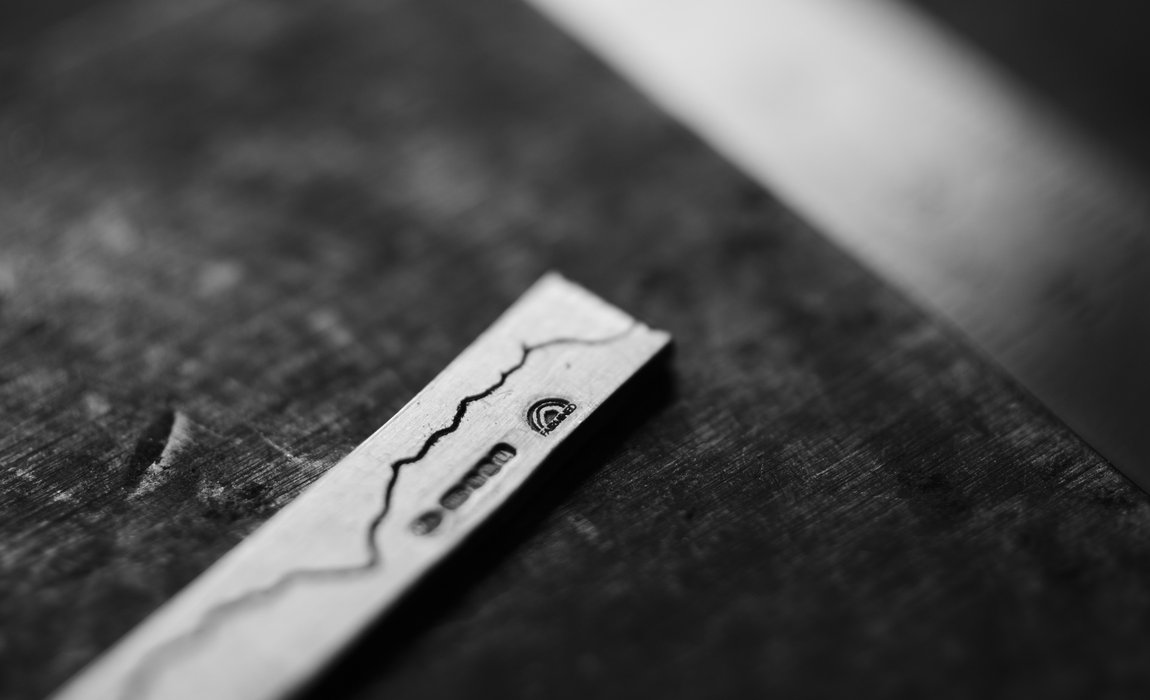 This is great news for makers who have been promoting ethical making in their business. Being able to communicate what you are doing to make positive changes in your making process and business, and transparently sharing the areas you are still working on is key. By looking at ethical making as a journey, rather than an all or nothing approach will bode well for your brand story and incite trust from consumers. 
Why is sustainable and ethical making important?
The conditions in which many of the products used in jewellery are produced are unacceptable, from the mining of the precious metals themselves to the chemicals widely used in the making of jewellery. Think about the huge discrepancy between the imaginative and beautiful designs we enjoy and wear, and where some have come from. Just one example: there are an estimated 1 million children working over and underground in mines around the world for as little of $1 a day; their lives are at risk from accidents and the intake of hazardous toxins. 
Why are we talking about this now?
You do not have to look very far to uncover awful stories like those above, but there are also many positive reasons to take sustainable and ethical making practices on board. There is an urgent need to rethink the way we do things and designers and makers have a fundamental role in opening-up the conversation about how we can all have a more positive impact on the world. We do not need to reinvent the wheel to make sustainably and ethically, especially when this fits so well with the story that surrounds so many high-quality UK jewellers and silversmiths. A step towards being more ethical could include:
Producing pieces which are handmade with care and attention to the smallest detail
The recycling of scrap in the workshop; this is already commonplace 
An awareness of the whole process, not just buying in mass produced components 
For many makers, being inspired by nature and landscape, and the image of purity and beauty that goes with this.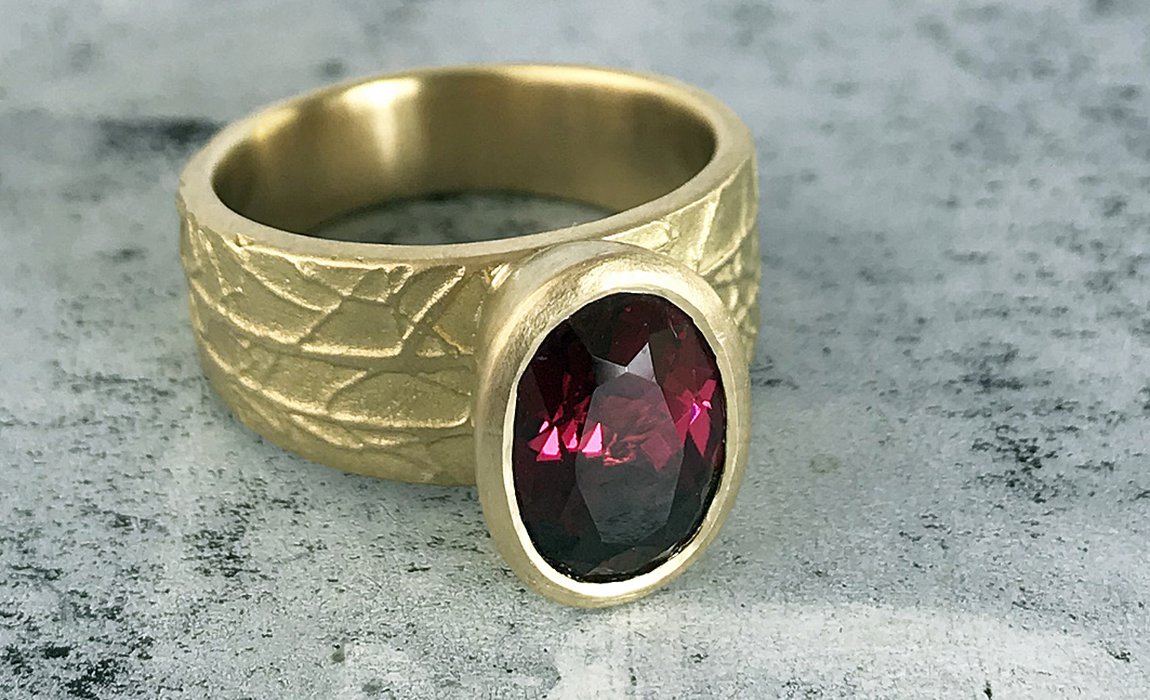 If you are looking to source ethical metals, please note that currently many suppliers are operating split shifts or reduced staff numbers, and are reporting that metal orders may take a little longer than usual to fulfil. The supply of Fairmined and Fairtrade gold and silver is not currently under pressure, and demand is being met according to a number of the suppliers listed on the Ethical Making resource, who have been contacted. We advise calling  suppliers and discussing your requirements, they may have specific advice for those wishing to order larger quantities for example over 1kg of Fairtrade gold.
Transparent, ethical sourcing and practice are a logical fit with what UK designer-makers already do so well, it is not an enormous leap to get there.
The greatest thing about ethical making in the UK jewellery industry is the collaborative and supportive community we have. There are many makers and suppliers who are already doing so much and are happy to share their successes and challenges to help others. 
So where can I start?
Anyone can start to make changes towards becoming more sustainable within their practise and it could help to:
Join others who share your desire to make ethically. 
Educate yourself on where your materials come from. 
Start with one thing and build up sustainably for your business. To get started
Visit The Scottish Goldsmiths Trust's online resource for ethical making.
This article is written by The Scottish Goldsmiths Trust.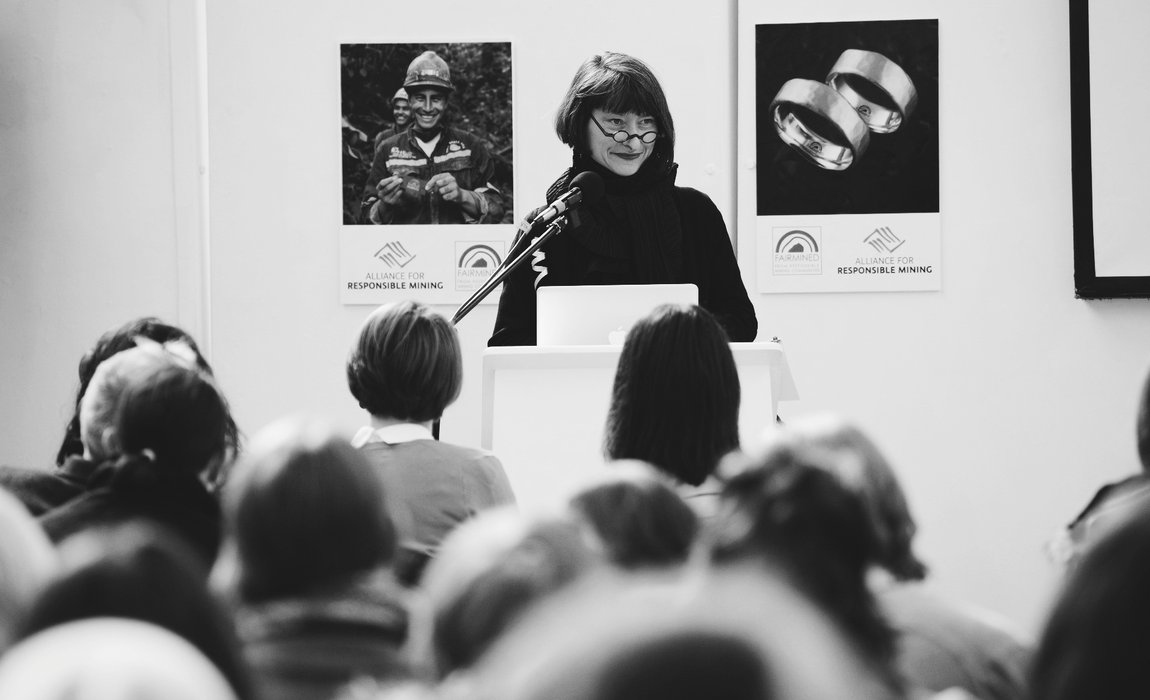 Further information
There are many reputable sources of information relating to the jewellery, silversmithing and allied industries. Whether you are trying to find information on technical skills, processes, materials, makers or inspiration some resources relating to sustainability and ethics within the goldsmithing industry can be found below:
The Goldsmiths' Company Library relates specifically to gold and silversmithing, jewellery, assaying and hallmarking, precious metals, and the City of London and its guilds. The Library includes 8,000+ books and 15,000+ images, magazines, periodicals and journals, technical guides, films, special research collections, design drawings produced during the early and mid-twentieth century by British or UK-based craftspeople and subject files on a wide range of industry related topics. The Library is also responsible for the Company's archives, which date back to the 14th century. 
Sustainability and ethics related film content includes: 
Sustainability and ethics related articles include:
Further sources of information on sustainability and ethics can be found here:
The Ethical Making Resource is an online resource, for jewellers and silversmiths as well as consumers, looking for information about what ethical making means, why it is important and ways to adopt an ethical approach within a practice. The resource provides buyers and collectors with information on what responsible jewellery and silver means and what questions they should ask retailers. The resource includes: 
What ethical making means and the benefits of adopting an ethical approach
Information on the Fairtrade and Fairmined precious metal certification schemes 
Studio method alternatives including safer chemical alternatives
Tips for reducing the carbon footprint of a studio
Supplier lists of responsibly sourced precious metals, diamonds and gemstones 
Information on key initiatives in the industry and definitions of key terms
Links to critical papers and articles for further reading
 
The Incorporation supports ethical making through their work with the art colleges in Scotland that offer silversmithing and jewellery courses at HND level and above. The Ethical Making Pledge was created to help these college departments implement ethical making into the way jewellery design and silversmithing is taught, both theoretically and practically. 
With the launch of the Ethical Making Pledge, Scotland is now the only country in the world with a national pledge to implement ethical making into their higher education programs. The pledge will lead to an improved awareness of ethical issues in graduating students and consequently to more jewellers and silversmiths in the trade with an ethical practice as their foundation.
Who are The Scottish Goldsmiths Trust?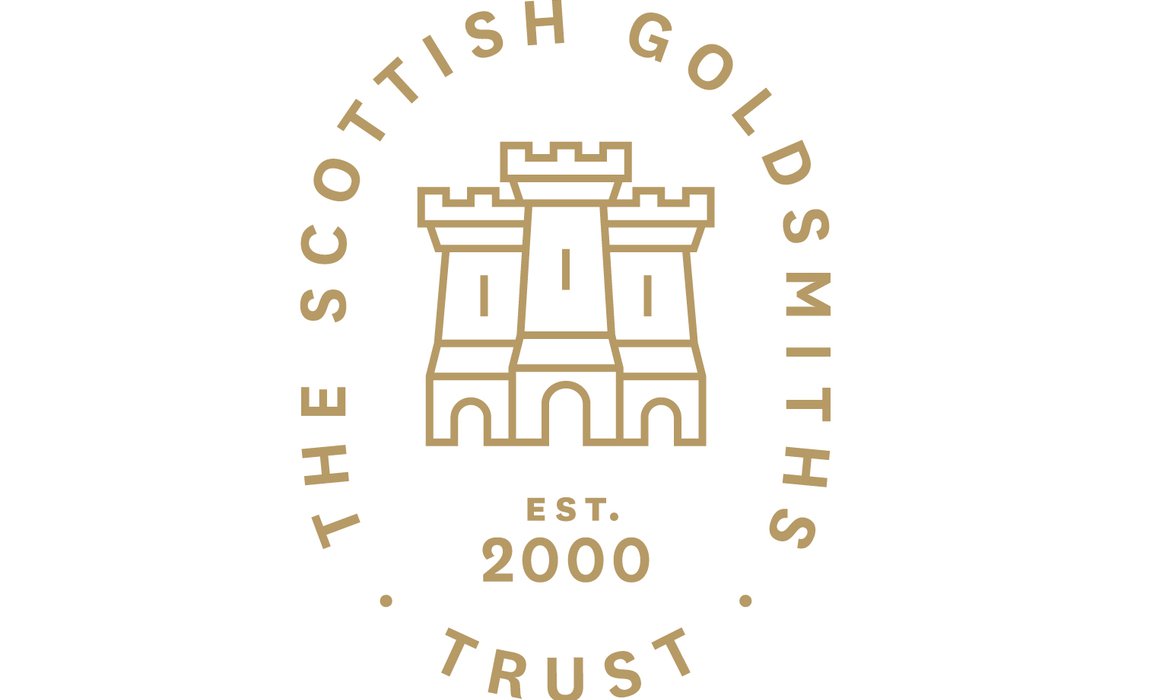 The Scottish Goldsmiths Trust (SGT) was founded by The Incorporation of Goldsmiths of the City of Edinburgh in the year 2000. The SGT has a dynamic programme of opportunities, exhibitions and awards. The SGT also curates the Millennium Silver collection, Silver of the Stars and the historical archives of The Incorporation of Goldsmiths of the City of Edinburgh. The work of the SGT focuses on promoting and supporting the education, art and craft of Scotland's gold and silversmithing heritage and trade. In recent years, their work has expanded with the creation of the Ethical Making Programme to support the adoption of responsible and sustainable practices in Jewellery and Silversmithing. 
The Ethical Making Programme consists of three core projects: The Ethical Making Resource, The Ethical Making Pledge and annual Symposium. The Programme seeks to empower others to develop their own ethical making approach and spread awareness of environmental and social responsibility in the making of jewellery and silver. As of 2022, the Ethical Making Programme is in partnership with The Goldsmiths' Centre, with the mutual goal of expanding the programme's aims throughout the UK. 
The Ethical Making Pledge (EM Pledge) is a collaborative and community-based initiative for jewellery and silversmithing educational institutions to embed practical and theoretical learning about ethical making across the UK to prepare the next generation of makers. In partnership with The Goldsmiths' Centre, the SGT have developed an ambitious plan to expand the EM Pledge across the UK and beyond higher educational institutions. 
For further information about the Ethical Making Programme, visit www.ethicalmaking.org