The Goldsmiths' Centre launches new membership scheme
The Goldsmiths' Centre in Clerkenwell has launched a new membership scheme for the goldsmithing industry and wider creative design field offering opportunities to link up and access a range of benefits and discounts. The network is free to join and forms a unique community for members to share ideas, collaborate, evolve and grow their businesses.
Since 2012 the Goldsmiths' Centre has brought together trainee and working goldsmiths and those interested in design, creativity and craftsmanship in its state-of-the-art building. As a member of the Goldsmiths' Centre, subscribers will be amongst the first to hear about upcoming and exclusive programmes via a dedicated members' e-newsletter and receive a 10% discount on all food and drink at the café, Bench. They will also be able to book priority tickets for popular short courses and talks; and gain access to exclusive tickets for networking events with key influencers, skill-sharing socials and exhibition late night openings via an online members' area. In addition, the online area features videos of past sell-out events, image galleries, latest news, discounts from selected partners and information on how to become a Gold Member of the Goldsmiths' Centre.  
Jewellery designer and innovator Tomasz Donocik explains: "The Goldsmiths' Centre is a unique hub for creative people striving for excellent design and craftsmanship. I'm delighted to be one of the first members of the Goldsmiths' Centre as I know from my own experience that networking and collaboration is essential to create a successful jewellery brand. I look forward to playing a part in the Goldsmiths' Centre community, sharing ideas, being inspired and taking advantage of the many benefits on offer."
Peter Taylor, Director of the Goldsmiths' Centre says: "The Goldsmiths' Centre membership scheme is a great chance to build one-to-one relationships in the goldsmithing and creative design industries. As part of a larger network, our members will receive the support and opportunities to put our industry on the map and create an environment for excellence in design and craftsmanship."  
To link up to the membership scheme, visit www.goldsmiths-centre.org/become-a-member or pick up a leaflet at the Goldsmiths' Centre.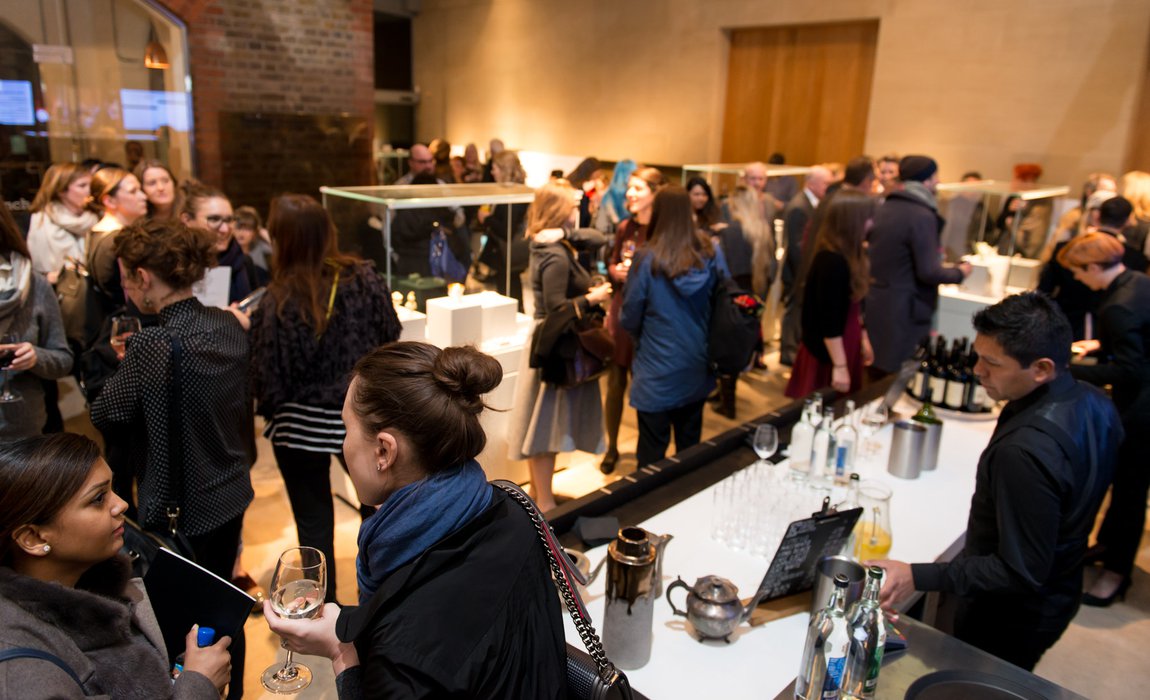 For further information, images and interviews, please contact:
The Goldsmiths' Centre:
Isabel Keim
T: 020 7566 7658
Notes to editors
The Goldsmiths' Centre
The Goldsmiths' Centre is the leading charity for the professional training of goldsmiths. Founded by The Goldsmiths' Company in 2007, it is a charitable enterprise with a specific purpose: "To advance, maintain and develop art, craft, design and artisan skills, including in particular but without limitation, those pertaining to goldsmithing". It does this by providing training, education and managed workspace for public benefit; fostering and extending public interest in art, craft, design and artisan skills; and offering a knowledge base and community for those engaged or interested in these skill.
For further information, visit www.goldsmiths-centre.org