Chelsea Fringe comes with a dazzling display of rocks you'll want to get your hands on
The Goldsmiths' Centre, the leading charity for the training of jewellery professionals is going back to its geological roots to stage summer events celebrating landscape, gardening and the natural world as part of this year's Chelsea Fringe festival.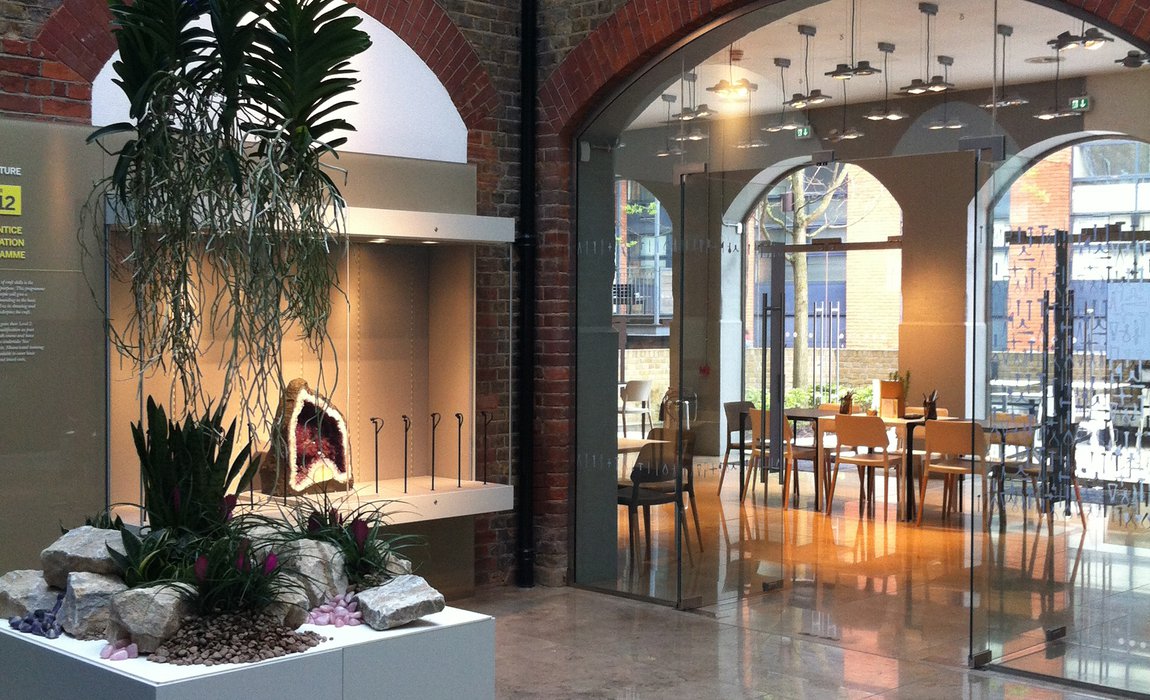 From 21 May, a stunning indoor rock garden from Ian Drummond, the man behind Indoor Garden Design, complete with cascading, hanging orchids will provide the backdrop to Rocks, an exhibition exploring the influence of the earth, nature and geological formations on today's jewellery and precious metal designer-makers.
"Diamonds, precious metals and crystalline forms all come from the earth around us", explains exhibitions curator Ruth Moir, "So it's hardly surprising that so many crafts people draw on the landscape for their ideas and inspiration. This exhibition brings the different forms of rocks together, from those who have recreated geological processes, such as fossilisation, in their pieces, to the inspiration gained the rough surfaces of rocks and cliffs. These diverse and fascinating pieces will cast nature in a whole new light."
The celebration of landscape and natural beauty continues in a range of events – life drawing with a rock garden theme on 21 May; free, five-minute, lunchtime theatre on the Goldsmiths' Centre terrace telling a tale of love in a tree and the wildly extravagant Bling Pong throughout the day on 23 May. Challenge your friends and colleagues at our ping pong table and make the balls into contemporary jewellery – assisted by experts.
Two family fun days on 31 May and 1 June, will give adults and children the chance to hunt for their own gems in a giant, sandpit called a scratch patch and make them into jewellery and other items – or simply take them home as pets. The Centre's own lapidary Steve Stavrou will be on hand to demonstrate the process of polishing the stones.
Those more inspired by gardening than gems will also be able to try their hand at the seventies craze for miniature gardening, taking their creations home to enjoy if we don't get the barbecue summer we've been promised.
Notes to Editors
About Ian Drummond and Indoor Garden Design
Drummond is Creative Director of Indoor Garden Design, Europe's largest, independent, interior landscape designer company. Since joining the company in 1991, Ian has established himself as a creative powerhouse with a flair for design that is evident in his award winning creations for the Chelsea Flower Show and clients ranging from the Barbican Art Gallery to Elton John's White Tie and Tiara Ball, Harrods, Selfridges, the British Fashion Council, The Marriott Hotel Group and the Connaught Hotel. Indoor Garden Design have created award-winning gardens at the RHS Chelsea Flower Show since 2010.