Ben Pritchard receives Goldsmiths' Young Apprentice of the Year Award from HRH, The Princess Royal
On Wednesday 8th June 2016, HRH, The Princess Royal officially presented the latest Goldsmiths' Company Members' Charitable Fund Young Apprentice of the Year Award to former Goldsmiths' Company Apprentice, Benjamin Pritchard, at the Prince Philip Medal Awards Ceremony at Buckingham Palace. The medal, which recognises excellence in vocational skills and career progression, depicts the leopard head of the Livery Company's coat of arms and was designed by 18 year old Maisie Sale, a trainee on the Foundation Programme at the Goldsmiths' Centre in Clerkenwell London. HRH, The Princess Royal was joined by the Prime Warden Mr Michael Wainwright of Boodles for the presentation.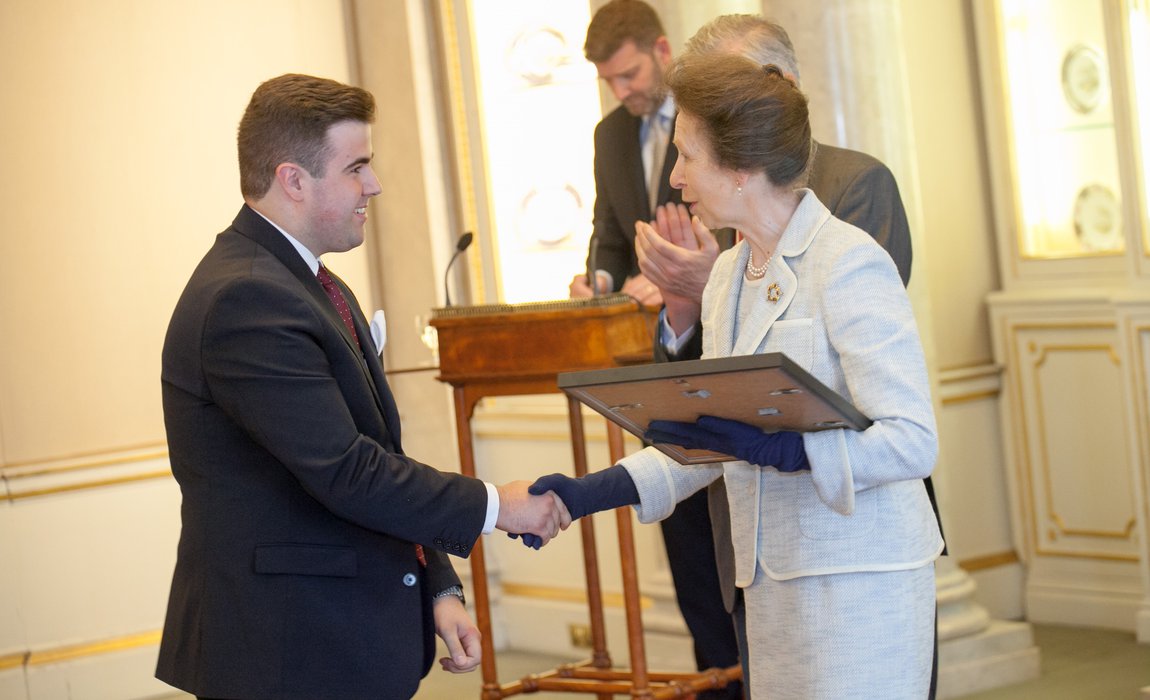 This unique medal was made and sponsored in part by Thomas Fattorini Ltd along with the Goldsmiths' Company's Members' Charitable Fund, which supports young craftspeople beginning their career in the craft and industry of goldsmithing. Benjamin Pritchard completed a five year apprenticeship as a diamond mounter at Emson Haig and represented the UK in 2015 at the WorldSkills in São Paolo, Brazil, receiving a Medal of Excellence in Jewellery Making. He has continued to be an Ambassador for WorldSkills and the Goldsmiths' Company Apprentice Scheme, which supports over 30 young people in the trade and is delivered by the Goldsmiths' Centre.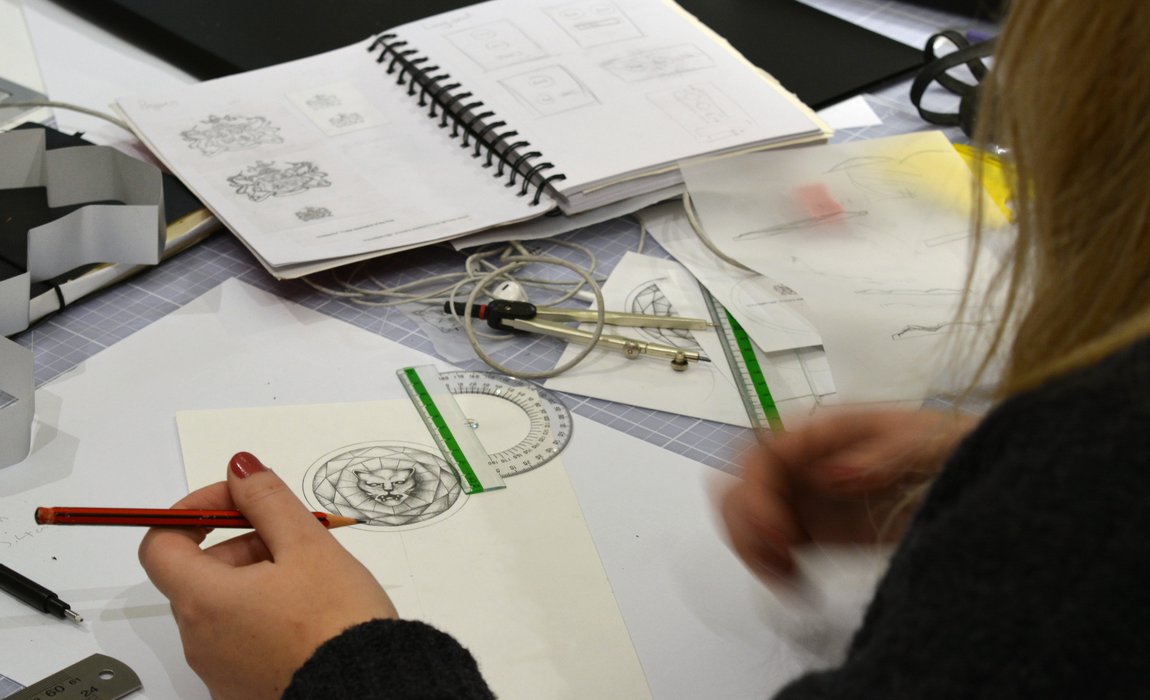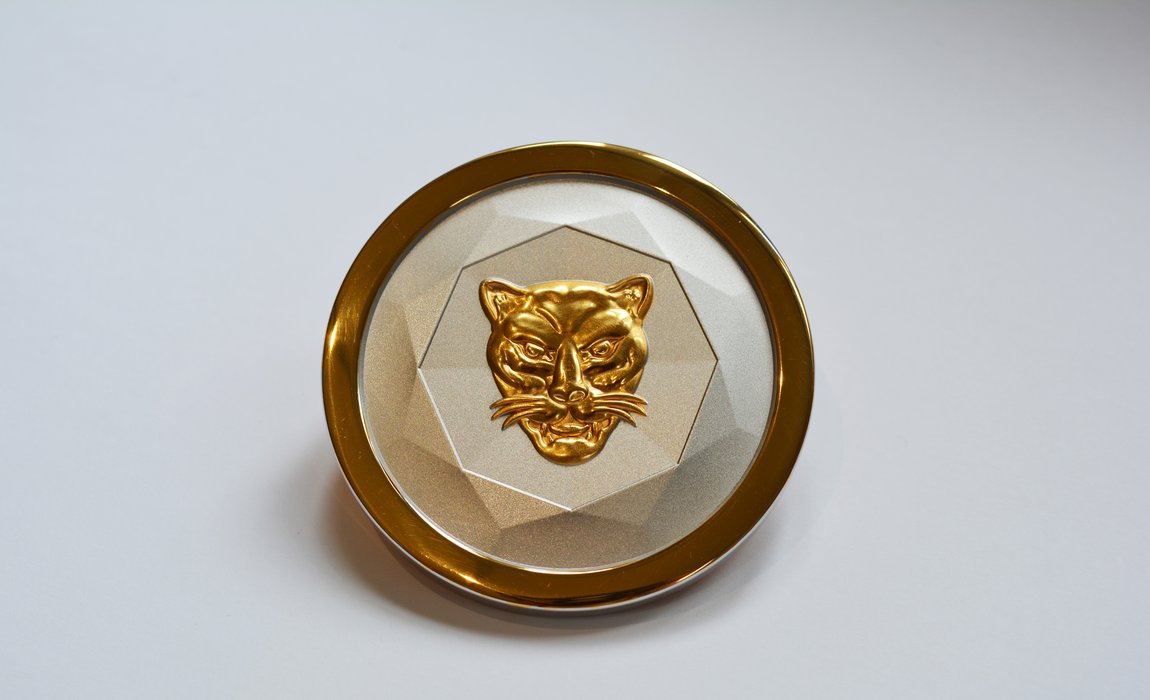 Benjamin Pritchard explains: "I am thrilled to have received the Young Apprentice of the Year Award. It recognises the support that I have received from my Master and the Goldsmiths' Centre through the Goldsmiths' Company Apprentice Scheme; and I hope that I can inspire the next generation of the UK's workforce and showcase how apprenticeships and training can lead to successful employment opportunities."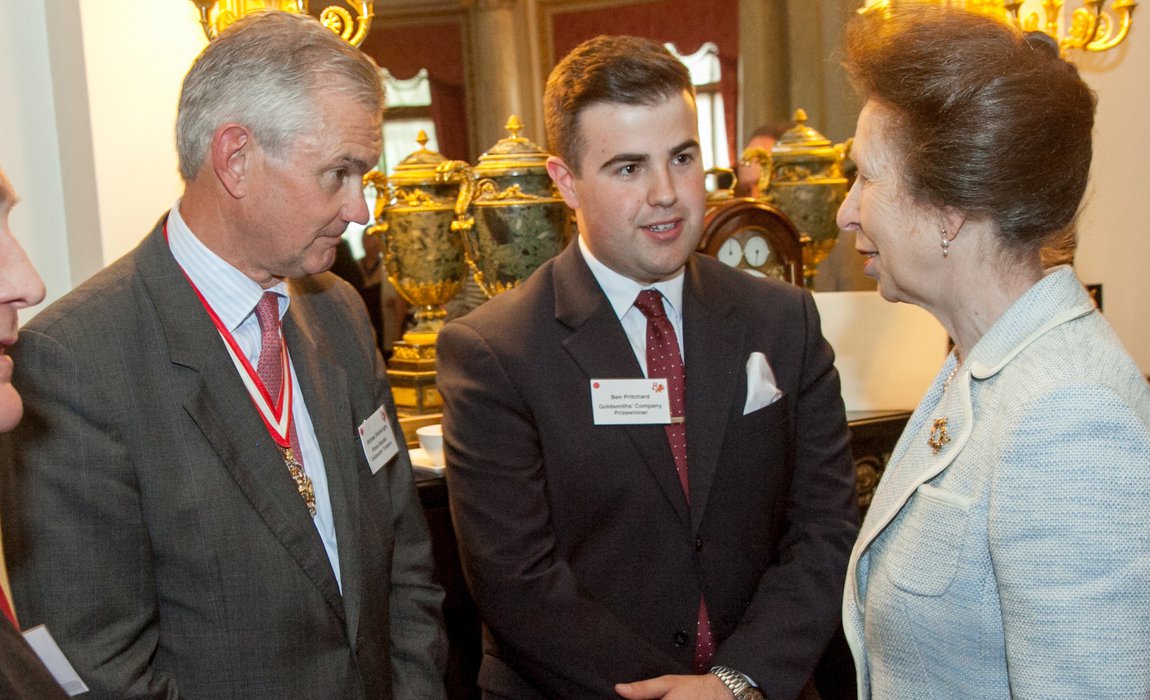 Richard Fox, Chairman of the Craft and Industry Committee: "It is through passion, dedication and willingness as well as the superb training received from their Masters that Apprentices, like Benjamin Pritchard, go on to excel and help to secure the future of the industry. We're immensely proud to have awarded Benjamin with this prestigious award with support from The Goldsmiths' Company's Members' Charitable Fund and The Goldsmiths' Centre."  
Notes to editors
About the Goldsmiths' Centre
The Goldsmiths' Centre is the leading charity for the professional training of goldsmiths. Founded by The Goldsmiths' Company in 2007, it is a charitable enterprise with a specific purpose: "To advance, maintain and develop art, craft, design and artisan skills, including in particular but without limitation, those pertaining to goldsmithing". It does this by providing managed workspace, education and training; fostering and promoting public interest in art, craft, design and artisan skills; and offering a knowledge base and community for those interested in these skills. For further information, visit www.goldsmiths-centre.org
About the Goldsmiths' Company
One of the Twelve Great Livery Companies of the City of London, the Goldsmiths' Company received its first Royal Charter in 1327. The Company's London Assay Office has been responsible since 1300 for testing the quality of precious metals. The Company is the principal patron of modern jewellers and silversmiths in the UK, continuing to play an important role in support of the craft, funding apprenticeships and assisting with the technical training of aspiring designer-makers. The Company supports a wide range of other charitable causes and pursues a number of educational projects with schools. For more information, visit www.thegoldsmiths.co.uk