Engaging young people: A Sense of Jewellery
On 7th October 2015, over 50 pupils from Argyle Primary School in Camden got a taste of what it is like to be a jeweller with the help of A Sense of Jewellery guest curator, Professor Dorothy Hogg MBE. She was joined by staff from the Professional Training team at the Goldsmiths' Centre as well as resident designer-maker Samantha Salmons, who creates her unique jewellery collections from her studio based at the Centre.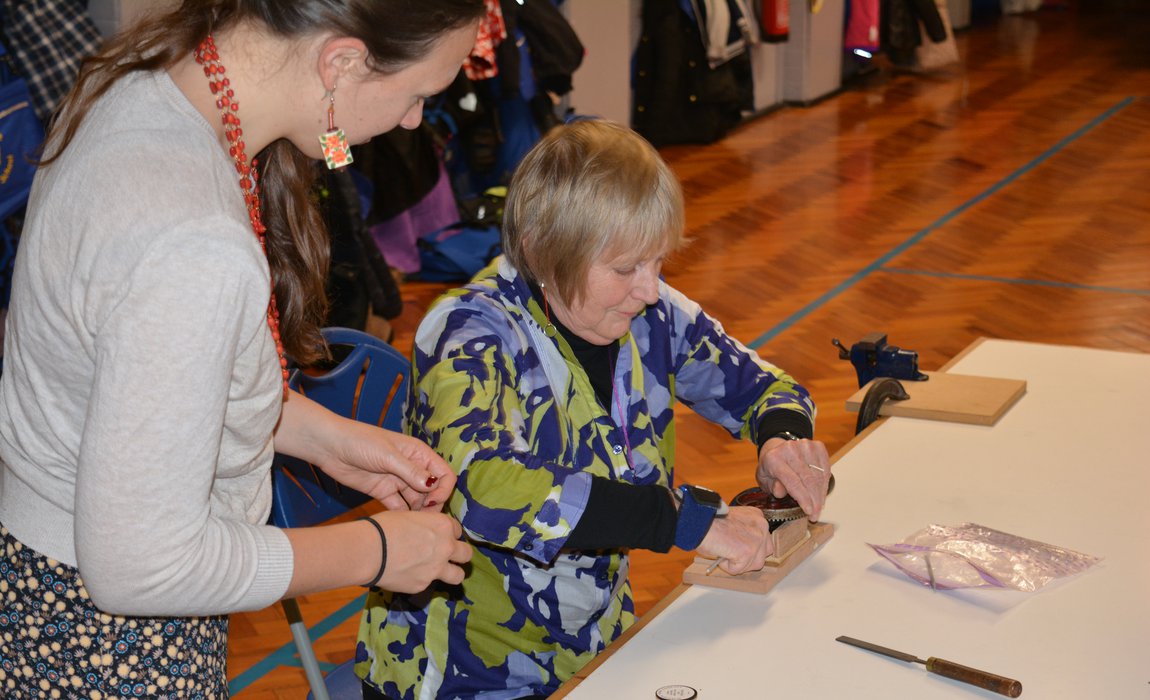 Argyle Primary School has a vibrant Art and Design department. They believe that art education provides opportunities for children to be imaginative, creative and inventive. It engages children and enables them to explore and express feelings in ways that are unique and particular to artistic activity.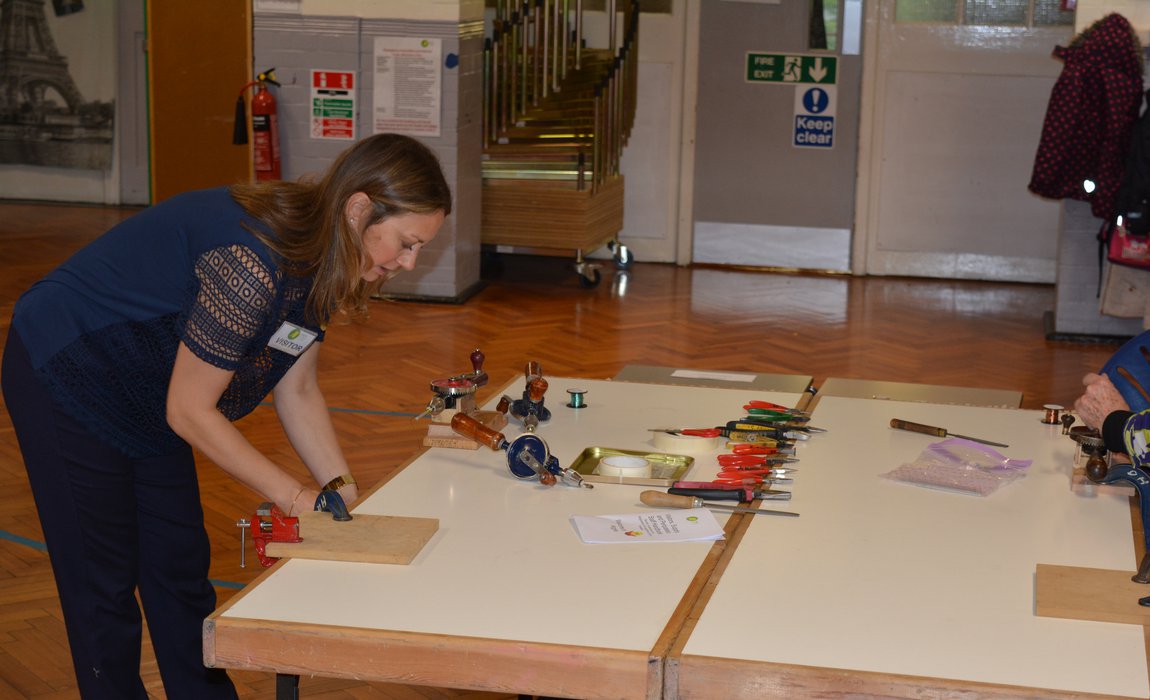 During this facilitated workshop, the pupils had the opportunity to learn more about jewellery making and the industry creating their own bespoke designs. They were given a disc of metal on which they could draw patterns using a pencil, apply sticker gem stones, use stencils to rub a pattern as well as hammers and punches to emboss their design. At an additional making table, they also were shown how to create their own pendants, wrapping wire around to create a colourful spiral.