Shine 2019: A Buzzing First Night at the Shine 2019 Selling Pop-Up at the Goldsmiths' Centre
Last Wednesday, 18th September 2019, craft and design enthusiasts, collectors and buyers celebrated at the Goldsmiths' Centre to mark the launch of Shine 2019, the annual new talent showcase of jewellery and silversmithing.
Ten of the UK's most promising makers, Aillie Anderson, Akansha Sethi, Aurélie Dellasanta, Elena Lara Bonanomi, Ella Fearon-Low, Harriet Morris, Holly O'Hanlon, Leszek Sikon, Suzanne Seed and William Sharp, presented their latest collections and told their stories to a captivated crowd.
Ahead of the selling evening, each maker received a day's skills training from the Goldsmiths' Centre led by tutor Zoe Cooper. With over 15 years' experience, Zoe delivers regular short courses for the industry at the Goldsmiths' Centre and has worked internationally supporting clients such as Alexander McQueen, Stella McCartney, Boodles, Dover Street Market and Diesel.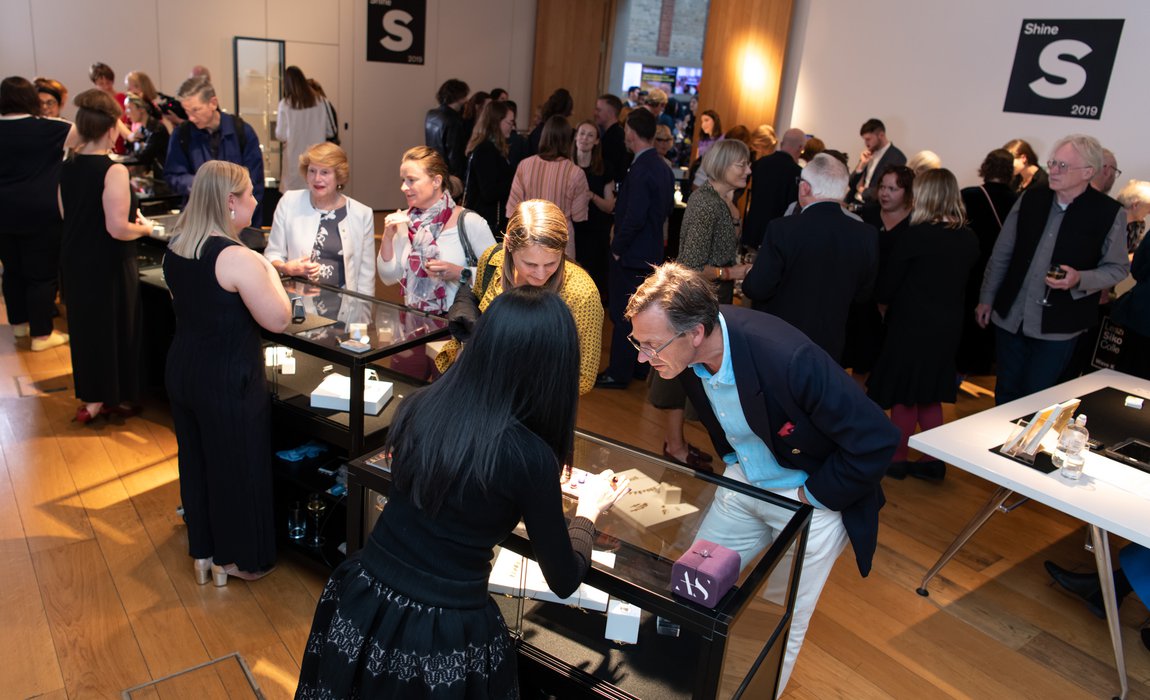 "The Goldsmiths' Centre aims to support makers at every stage of their career. Initiatives, like Shine 2019, give hand-picked talent in jewellery and silversmithing the opportunity to become market-ready and build thriving creative careers. Every purchase made through our selling pop-up events and online Shop is reinvested into our charity's work to nurture emerging designers and makers."
– Charlotte Dew, Public Programme Manager of the Goldsmiths' Centre
"I was over the moon to receive the invite to exhibit in Shine 2019. It's such a compliment to be recognised by the Goldsmiths' Centre as a silversmith who is growing, developing and becoming more established."
– Suzanne Seed, Silversmith and Shine 2019 Maker
The selling showcase Shine 2019 is on display until 1st November 2019 (Mon to Fri, 9am – 6pm) at the Goldsmiths' Centre and offers visitors the opportunity to buy and commission cutting edge designs and find unique gifts in the runup to Christmas.
All collections shown as are now available to buy via the Goldsmiths' Centre's brand-new online shop at www.goldsmiths-shop-talent.org