HammerClub 2019: An Interview with Larissa Thiel
Larissa Thiel is another European silversmith who has contributed work to our exhibition, HammerClub 2019: Renewal. Trained in Hanau, Germany, first as a goldsmith and then as a silversmith, Larissa's piece Bolle III is typical of her style, which often involves molding and layering sheets of fine metal. The Goldsmiths' Centre caught up with her this week.
How have you have responded to this year's exhibition theme of Renewal? What does this word mean to you and how is it reflected through your work?
Last year I helped with German-to-English translation for the HammerClub. As a thank you I received a block of fine silver, and I put it into a box at first thinking that one day I would do something with it. Then I started a project which fitted perfectly into the Renewal theme, as I reshaped the block of silver into thin sheets. It meant that the silver could come back to the Hammerclub, just in a new shape and with a different purpose. For me, Renewal means that something has changed but in a way, stays the same too. That can mean in shape or colour, but it can also have a different meaning. In my piece, the silver got a completely new shape – from a thick block to fine sheets, but then pressed again to something solid. So, there are some changes there. But in a way, it's still the same silver.
The piece is called "Bolle III". It's a word used to describe an Onion in Germany, but nowadays it is not commonly used for that purpose. Now it means any vegetable that is vaguely that shape. I chose it because - like an onion - my bowle has layers and the III because it is the third in a series of experiments with the technique.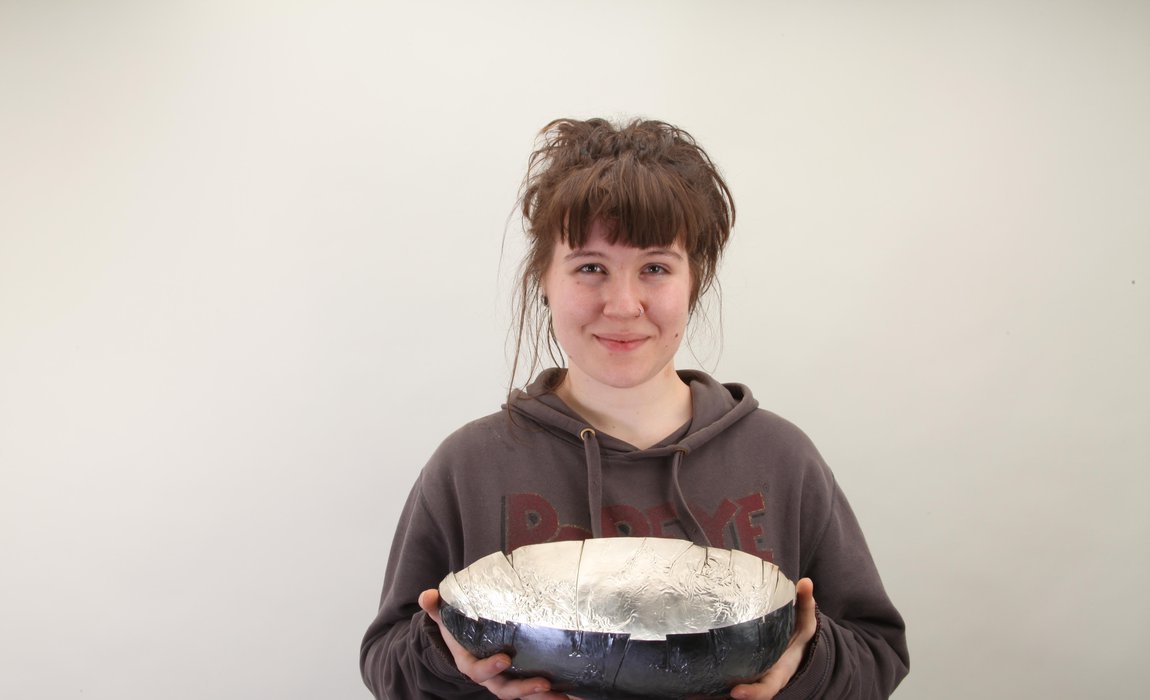 Why do you think exchange and collaboration between practicing silversmithing is important?
I think exchange and collaboration are essential for learning. Not only from master to apprentice but from master to master. The time when an individual must hold on to their knowledge to be unique and to survive is over. These days, we can only benefit from having a broad knowledge. And if things are not passed on, techniques will die with the last person regularly using them. But more than that, I am a very curious person and believe in life-long learning. The more you learn, the more one is motivated to go out and explore techniques and ways to use them and shape things.
In your view, does European silversmithing differ to approaches in the UK?
In my opinion, having lived in the UK, Norway and Germany as an adult, I have the feeling that every country approaches silversmithing in a different way, dependant on the history of that country. So I wouldn't just look at European and UK silversmithing, but every country individually in the whole of Europe.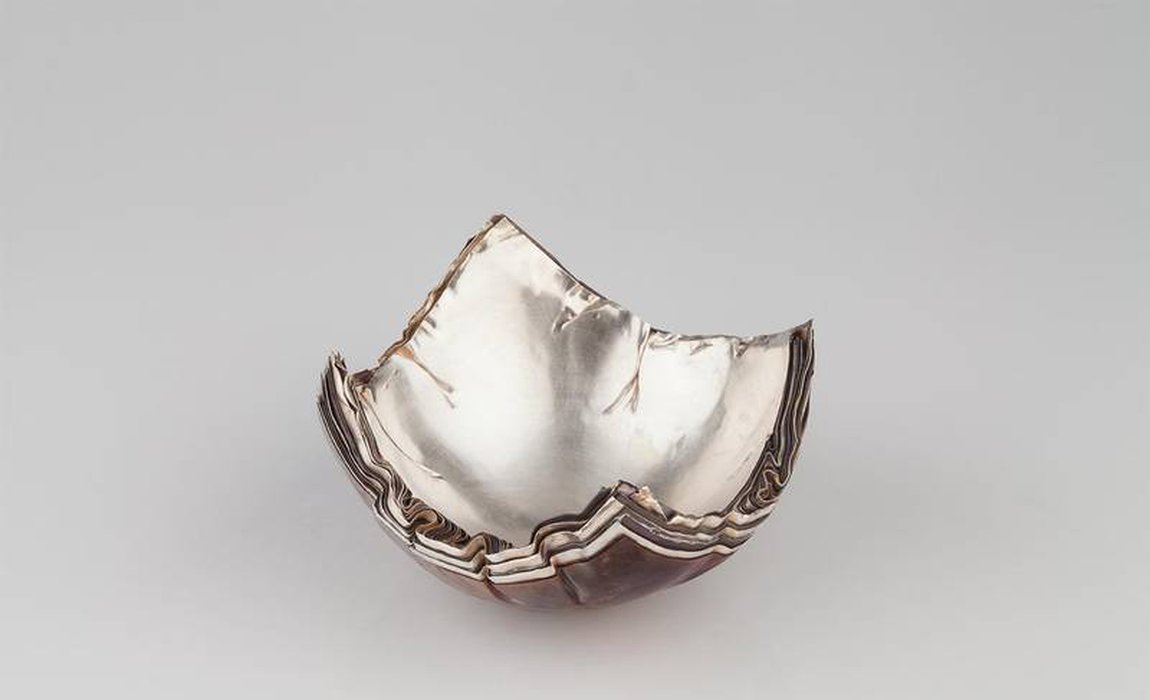 Each year the HammerClub hosts a symposium in Europe. This year it took place in Dundee. Why do you think the event is important and how did being in Dundee influence your thinking as a silversmith?
I think the symposium is an important platform for people in different countries to learn from each other. Therefore it's important that it happens in different countries. In Dundee I learned a lot and I am grateful for the input of other silversmiths. It made me curious to try out new techniques and confirmed my wish to look for opportunities to work abroad, to learn more about how different people and nations work.
Did you take any new ideas or techniques you want to test away from the symposium?
I would really like to try out "dutch raising". Sandra Wilson described it in a speech and the whole room got into a big discussion. Another two speeches inspired me to look more into the making of my own tools.
"Bowle III" and more of Larissa's collection are available to view now, for free, in our HammerClub 2019 exhibition – "Renewal"
 Open 9AM-6PM, Monday - Friday, Ends September 13th 2019