Our Spaces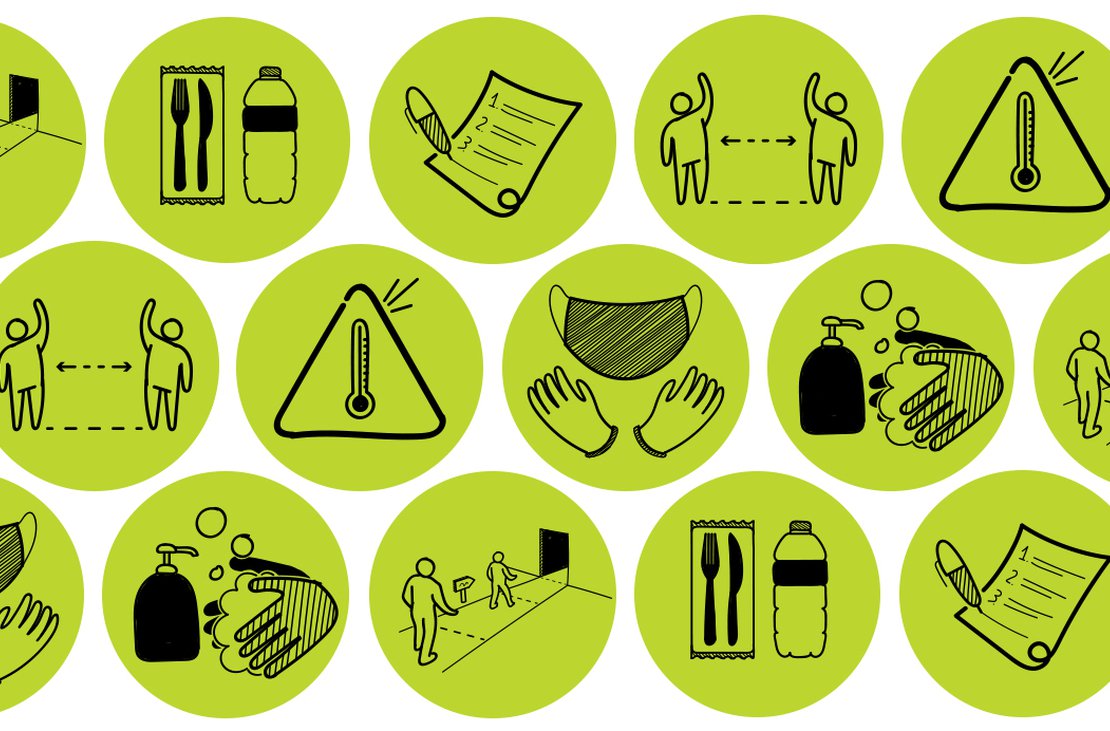 Our Safe Venue
Spaces to think creatively in the heart of Clerkenwell
Dimensions

502.6m² / 5,409 sq ft

Capacity

Max 250 / 30 guests (safe venue)
Contact Us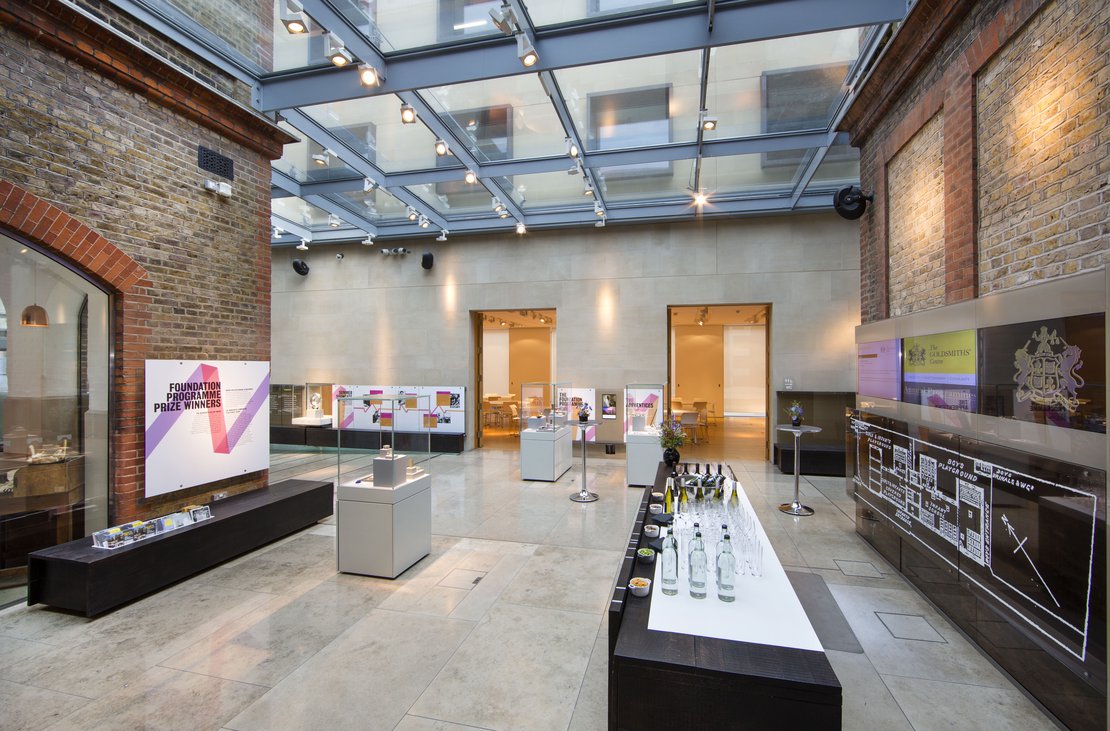 Atrium
A grand architectural statement
Dimensions

148 m² / 1,594 ft²

Capacity

Max 90 guests (space currently not available)
Contact Us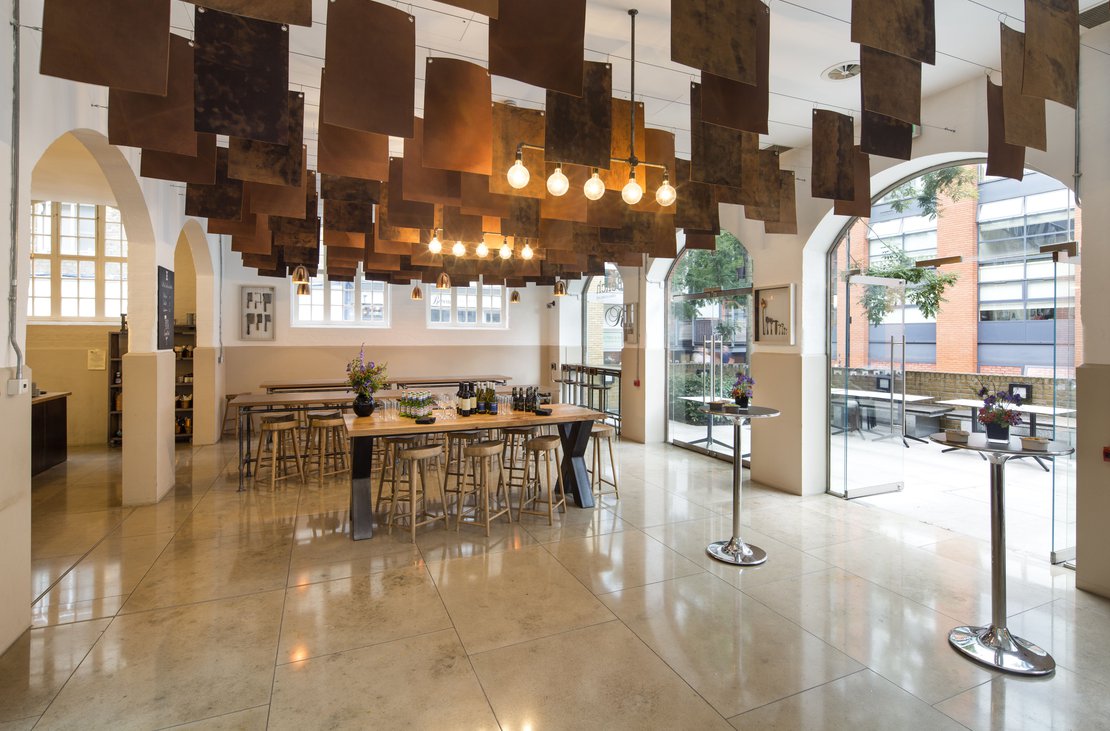 Bench
A space with rustic charm
Dimensions

75m² / 807 ft²

Capacity

Space not currently available
Contact Us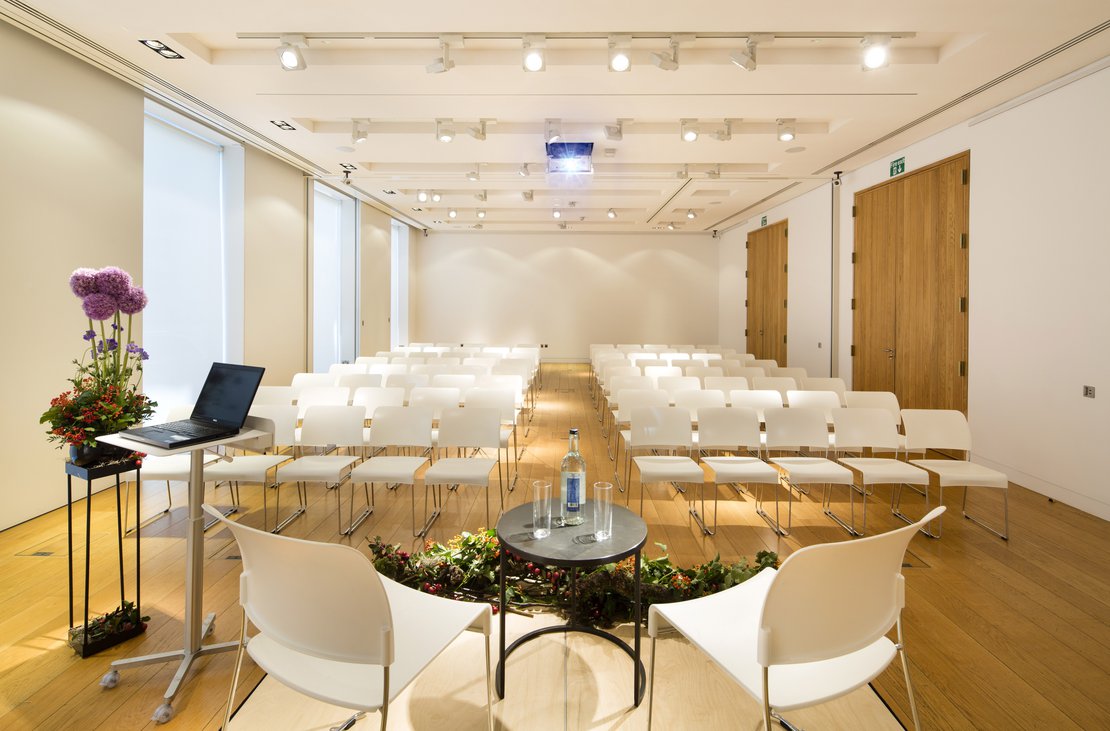 Exhibition Room
Our largest entertainment space
Dimensions

133.9m² / 1,441 ft²

Capacity

Max 30 guests
Contact Us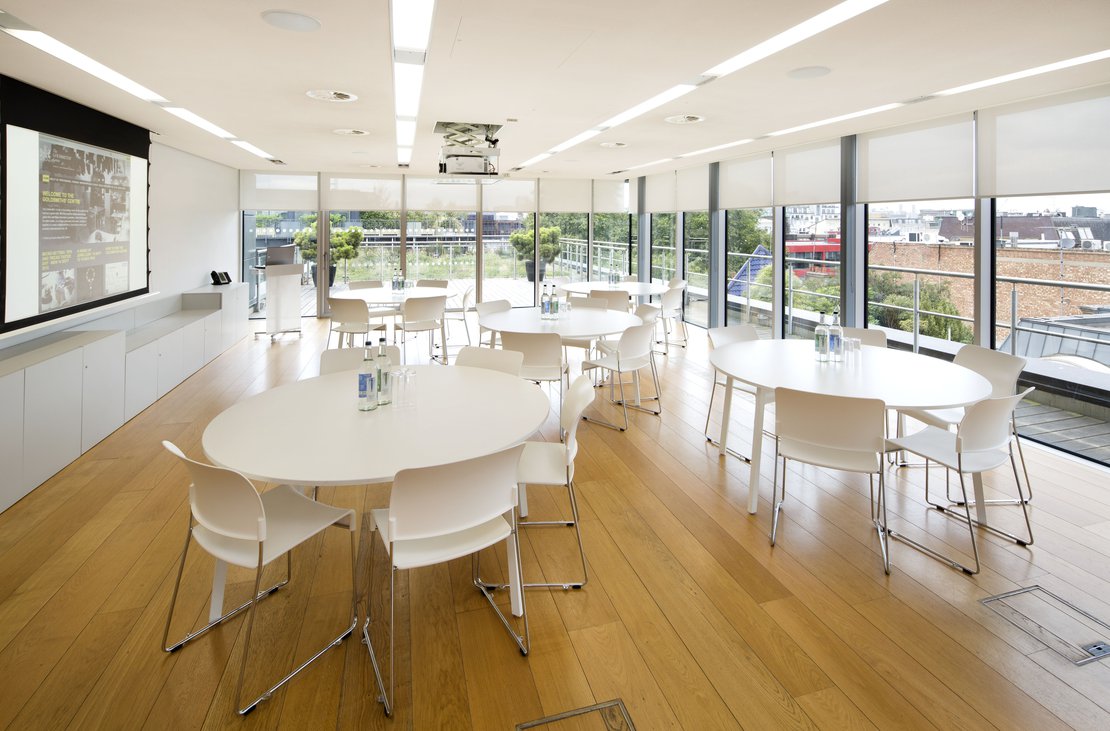 Conference Room
Breath-taking London skyline views
Dimensions

72m² / 755 ft²

Capacity

Max 28 guests
Contact Us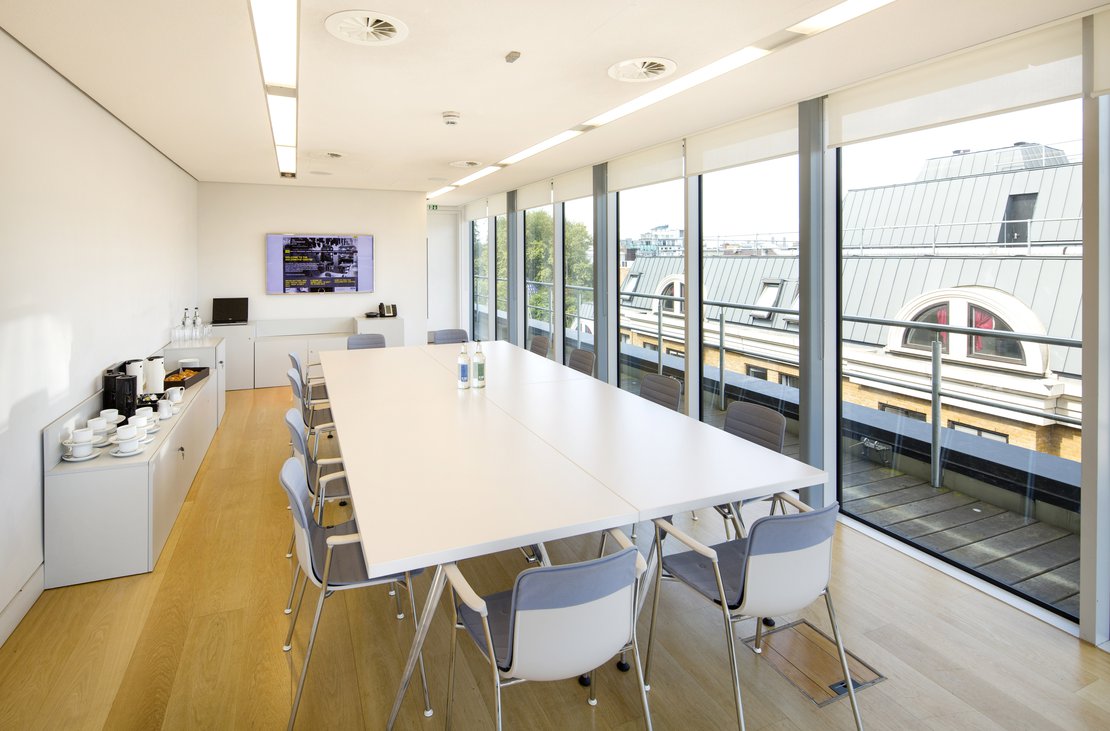 Board Room
A light and bright space
Dimensions

37m² / 400 ft²

Capacity

Max 24 guests
Contact Us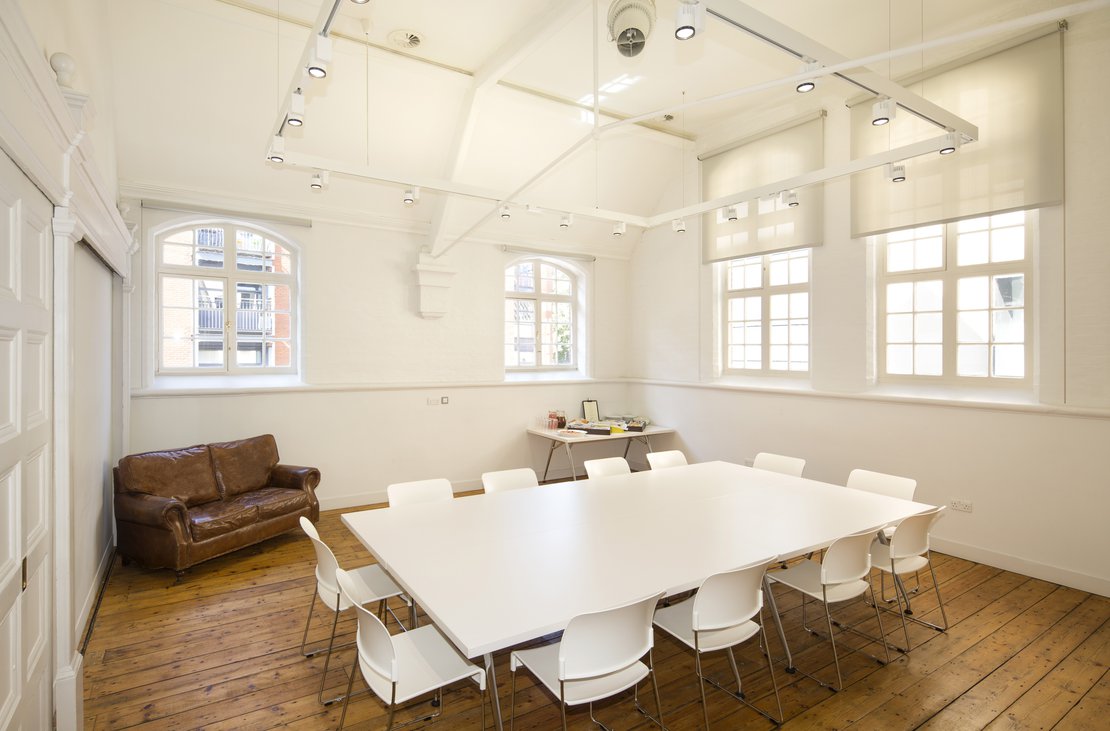 Creative Base
Original features in an airy space
Dimensions

36m² / 392 ft²

Capacity

Max 28 guests
Contact Us
Your Event
A Safe Venue
In accordance with the UK Government advice on COVID-19, the Goldsmiths' Centre is closed until further notice.
Our team are working from home to assist with any future or existing bookings, so please contact us via email events@goldsmiths-centre.org or telephone 020 7566 7699. We hope that everyone is staying safe and look forward to welcoming you again, once the lockdown is lifted.
Got a future event and a space in mind?
Weddings
Your wedding in the heart of Clerkenwell
The Goldsmiths' Centre is not just the perfect venue to craft your wedding rings. Let our team make your dream wedding or civil ceremony come true.
Find out more
Meetings and Conferences
Need a space for blue sky thinking?
Our meeting and conference rooms are designed for intimate or large scale presentations, meetings, team away days and seminars.
Find out more
Private Parties
Start to plan your next celebration or party
From our awe-inspiring atrium to light-filled spaces with skyline views, this is the party location of choice.
Find out more
Seasonal Catering
Fresh and locally sourced
Sample menus combining the best flavours and hand-crafted inspiration created by our in-house chefs from Gather & Gather.
Find out more
Personalise your event
Add that extra touch
Why not make your event more memorable by including a curator-talk, building tour or object-handling session? Discover glittering exhibitions of jewellery and silversmithing and experience the highlights of the Goldsmiths' Centre.
Find out more
Contact Us
Contact Us
Talk to our team!
Book your next event or arrange a visit. Email our team at events@goldsmiths-centre.org or call 020 7566 7699
Get in touch
Brochures and Menus
Browse our brochures and menus
Interested in our spaces? Discover all there is to know about organising an event at the Goldsmiths' Centre.
Find out more
Make a Difference
Supporting the next generation of goldsmiths
Every booking supports our charity's work. By hiring our spaces, you are helping to develop the next generation of goldsmiths.
Find out more