Our Spaces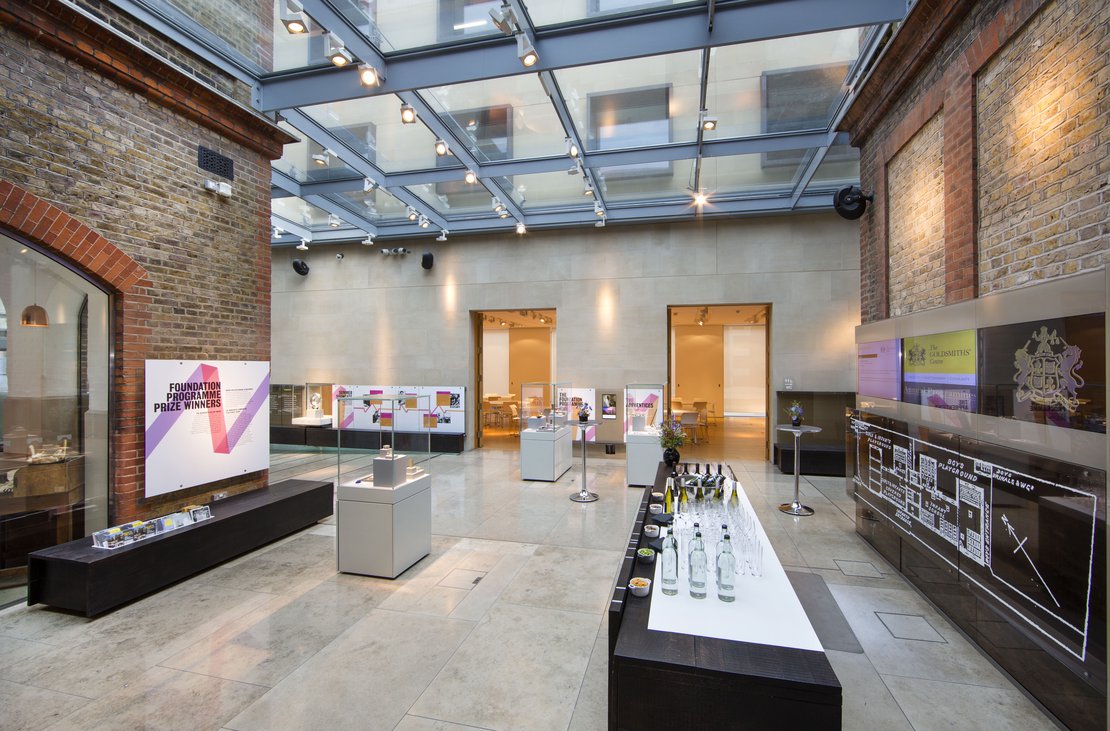 Atrium
A grand architectural statement
Dimensions

148 m² / 1,594 ft²

Capacity

Up to 90 guests
Contact Us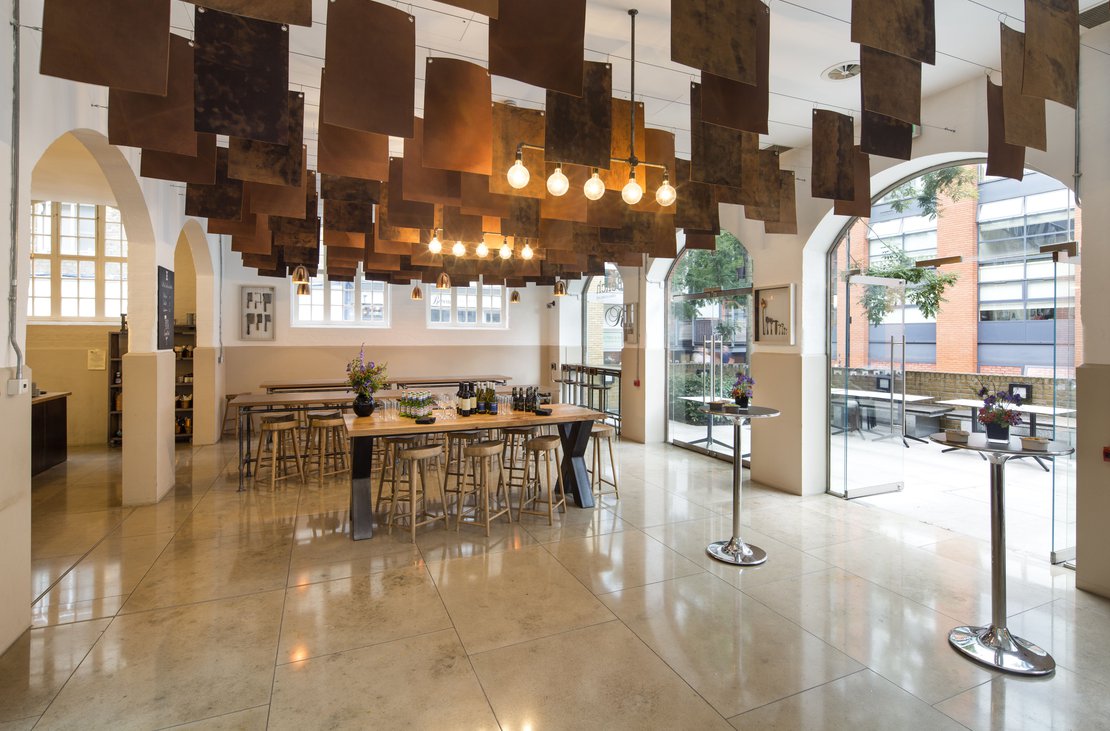 Bench
A space with rustic charm
Dimensions

75m² / 807 ft²

Capacity

Up to 50 guests
Contact Us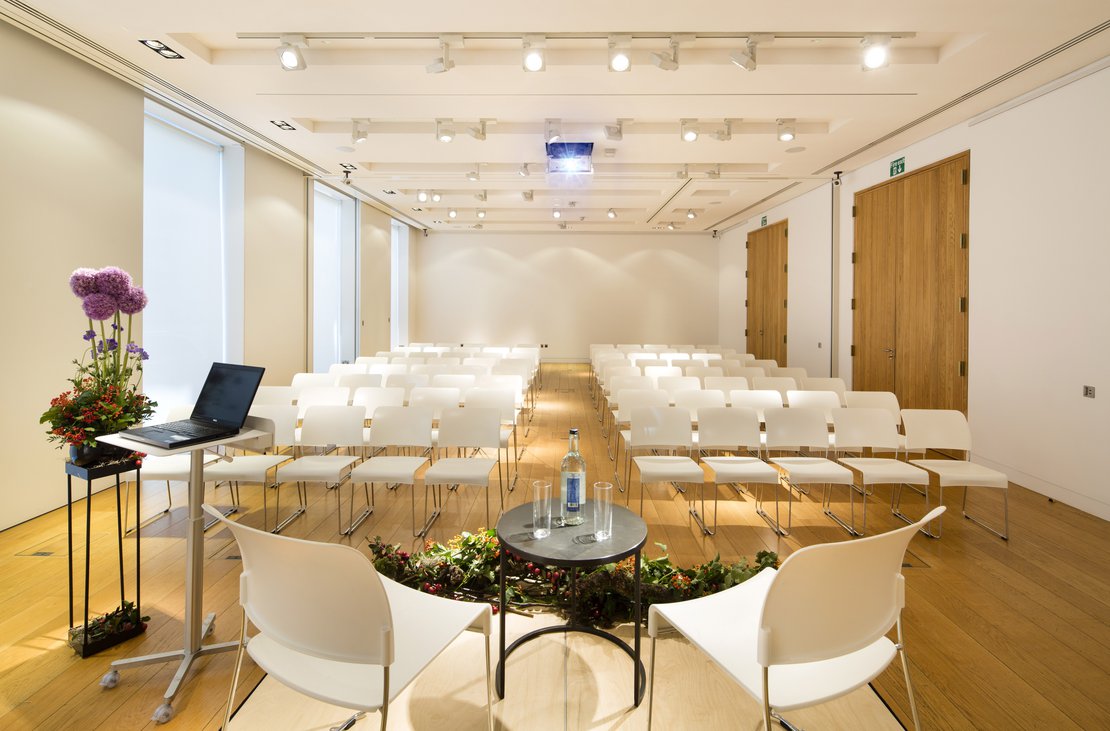 Exhibition Room
Our largest entertainment space
Dimensions

133.9m² / 1,441 ft²

Capacity

Up to 130 guests
Contact Us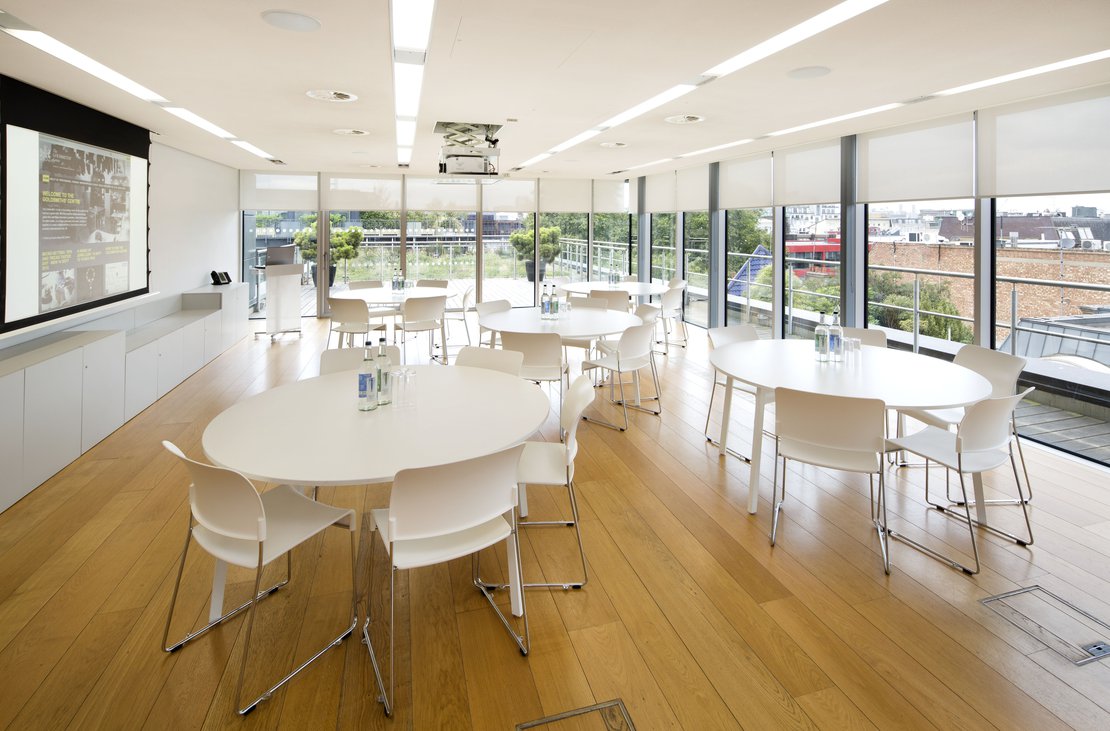 Conference Room
Breath-taking London skyline views
Dimensions

72m² / 755 ft²

Capacity

Up to 55 guests
Contact Us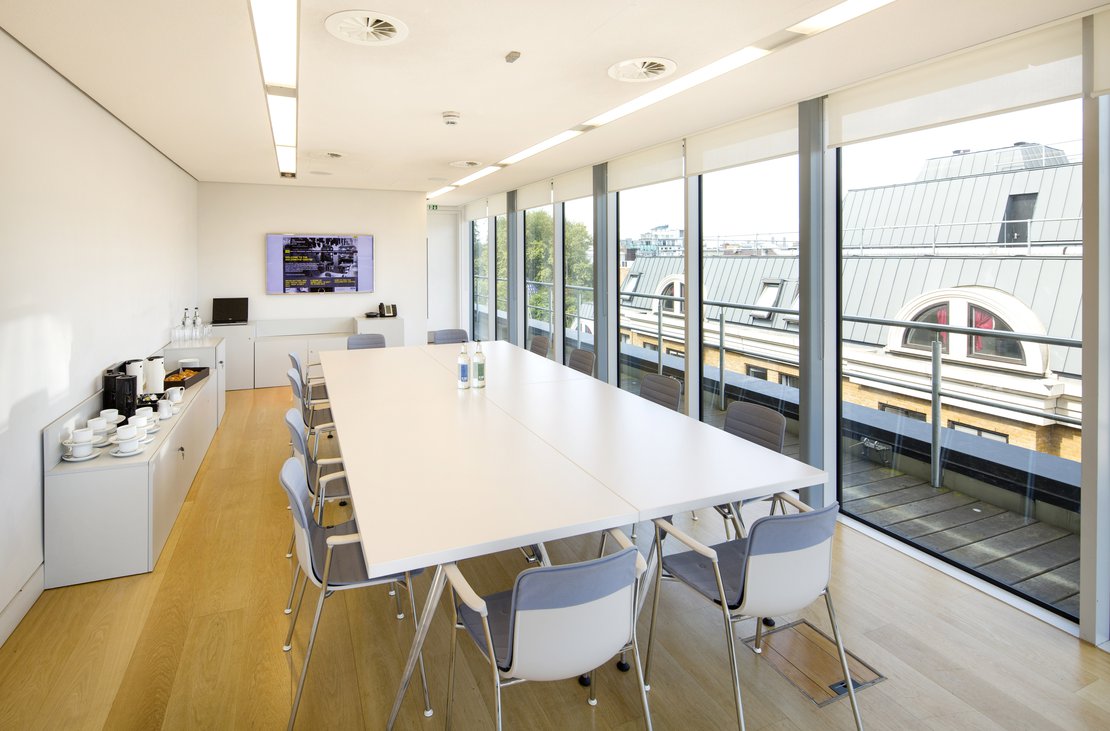 Board Room
A light and bright space
Dimensions

37m² / 400 ft²

Capacity

Up to 28 guests
Contact Us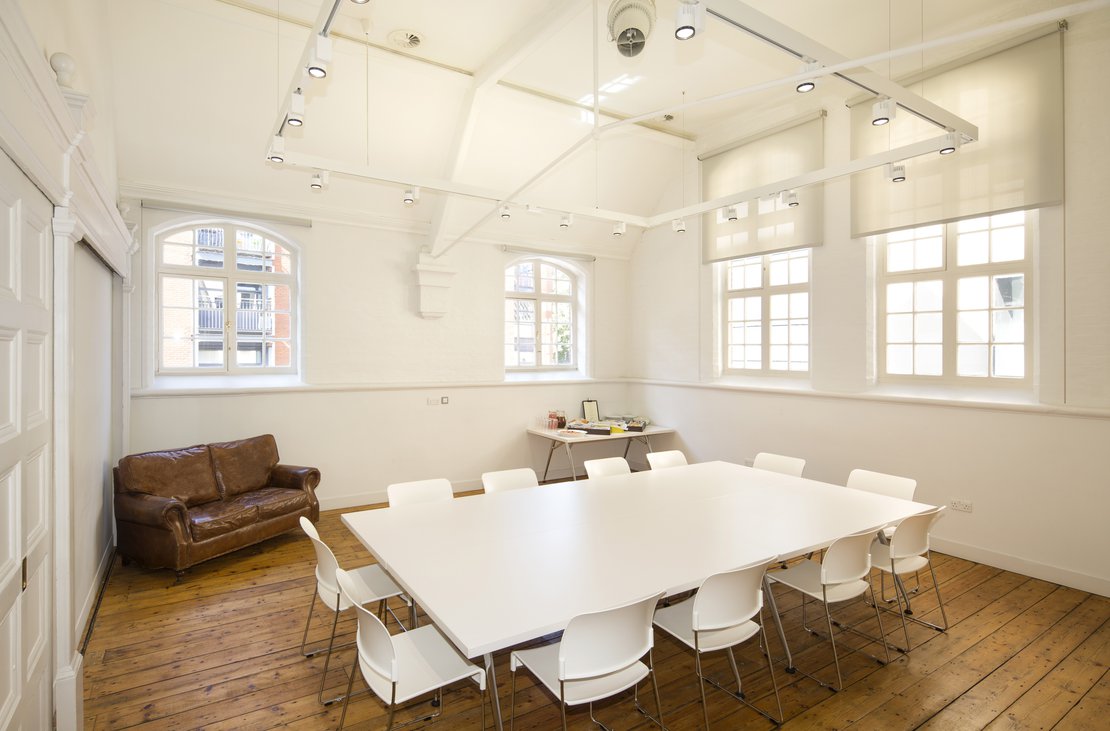 Creative Base
Original features in an airy space
Dimensions

36m² / 392 ft²

Capacity

Up to 28 guests
Contact Us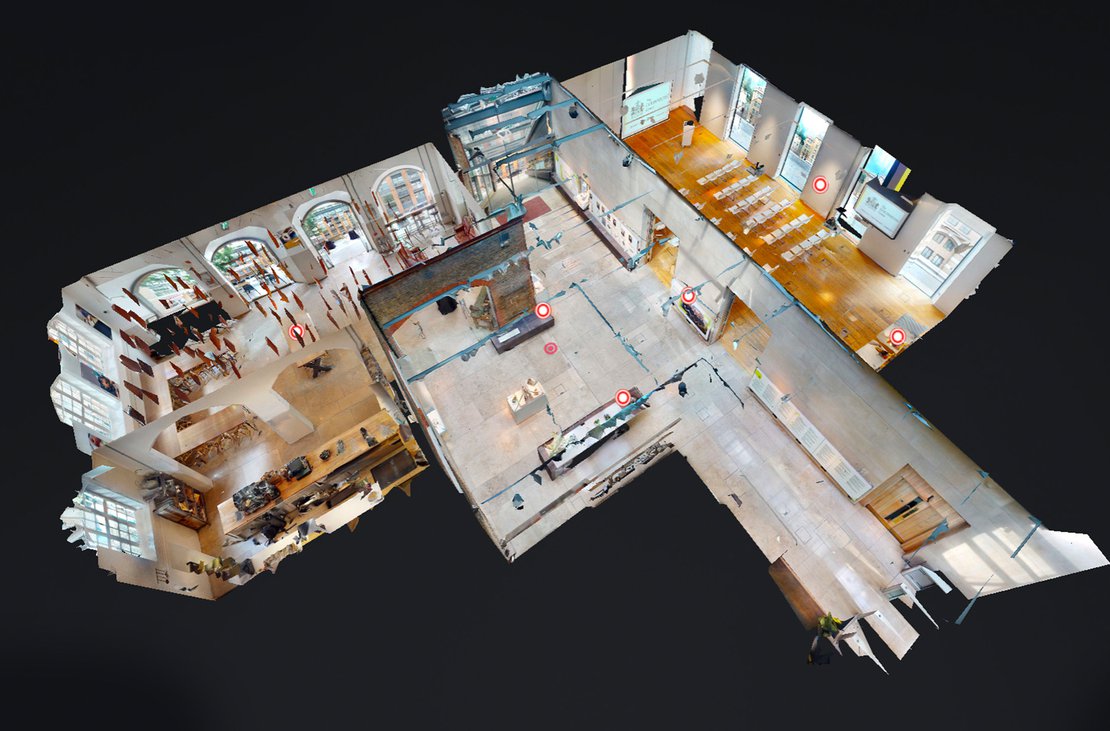 3D Virtual Tour
Visualise the perfect space for your event - take our 3D Virtual Tour and explore all of our spaces.
Contact Us
Your Event
Christmas Parties at the Goldsmiths' Centre
For a Christmas party that will truly wow your guests, it is time to nail down the perfect venue, because securing an elegant but cosy space with delicious catering isn't something that can be left to the last minute.
Find out more
Weddings
Say 'I do'
The Goldsmiths' Centre is a modern and stylish city venue, located in the heart of Clerkenwell, providing the perfect backdrop for your urban chic London wedding.
Find out more
Virtual Conferencing
How can you work effectively while your team is apart?
Bring your team or guests together onsite and virtually on screen with our conferencing solutions at the Goldsmiths' Centre.
Find out more
Meetings and Conferences
Need a space for blue sky thinking?
Our meeting rooms are designed for intimate or large scale presentations, conferences, team away-days and seminars.
Find out more
Seasonal Catering
Our award-winning catering
Sample menus created by our in-house chefs and catering team from Gather & Gather.
Find out more
Contact Us
Contact Us
Talk to our team!
Book your next event or arrange a visit. Email our team at events@goldsmiths-centre.org or call 020 7566 7699
Get in touch
Brochures
Browse our brochures
Interested in our spaces? Discover all there is to know about organising an event at the Goldsmiths' Centre.
Find out more
Make a Difference
Supporting the next generation of goldsmiths
Every booking supports our charity's work. By hiring our spaces, you are helping to develop the next generation of goldsmiths.
Find out more