Peter Taylor Awarded Honorary Doctorate by Birmingham City University
Peter Taylor, Director of the Goldsmiths' Centre and an instrumental figure in the charity's conception, was awarded an honorary doctorate from Birmingham City University on July 23rd, before an audience of students graduating from the Arts, Design and Media Faculty.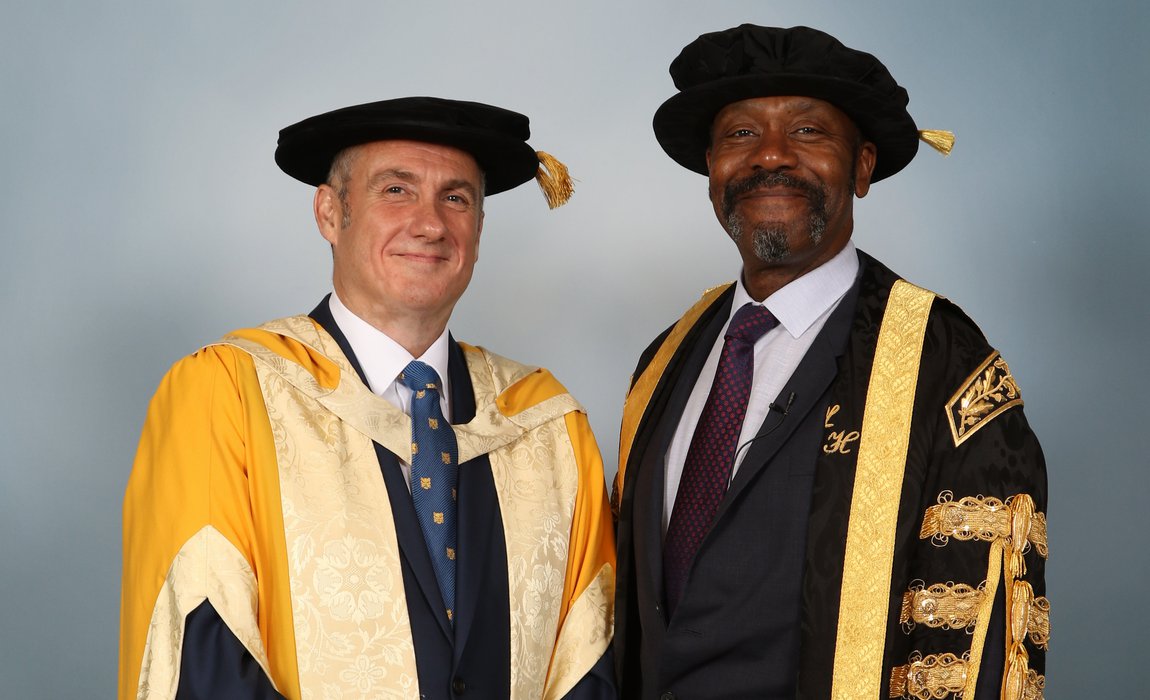 Receiving this honour is a return to roots for Peter, who began his almost 32-year career training as a engraver and designer at the esteemed institution, then known as the Birmingham School of Jewellery.
In 1997, Peter also played a pivotal role in launching the University of Central England Jewellery Industry Innovation Centre (JIIC), a technology, training and mentoring facility that continues to collaborate with local businesses and have an impact on the lives of students.
In 2005, while employed as the Goldsmiths' Company's first Director of Technology and Training, Peter's enduring passion for education and talent for project-management led to the Goldsmiths' Company considering the development of an education and training facility.
Working closely with Stuart Devlin, Chairman of the Technology & Training Committee and other prominent members of the Company, the concept of such a facility owned and managed by the Company was first articulated. In 2007 the potential acquisition of a derelict school site in Clerkenwell London led to the scope of the project increasing significantly and the concept of the Goldsmiths' Centre was firmly established in its current form.
Peter oversaw the regeneration of the site, which combined its historic components with modern architecture to create a state-of-the-art institution for work, education and events, and in 2011, was named as the Centre's first Director.
The Centre opened its doors in 2012, and has since become the UK's leading charity for the professional training of goldsmiths. With funding from the Goldsmiths' Company, the Centre has helped countless young people find their creative vocations, and is a source of support and opportunities to craftspeople of various disciplines.
To learn more about the history of the Goldsmiths' Centre and Our Story, visit the About Us section of our website.