Five new London Silver and Jewellery brands are ALL SET to launch their brand-new collections at unique selling pop-up events at the Goldsmiths' Centre
This October, five new London silver and jewellery brands, from the Goldsmiths' Centre's 'Setting Out' business incubation course, will be launching their brand-new collections at a series of "ALL SET" exclusive selling pop-up events.
Hosted at the Goldsmiths' Centre in Clerkenwell London, this is a unique opportunity to meet, support and purchase work from some of the UK's most promising designers in the runup to Christmas.
"Many independent designers launch creative businesses due to an innate passion and a curiosity to play with materials and concepts. Yet what happens when a maker wants to transform their craft into a business? Having all just completed an intensive year on the Goldsmiths' Centre's Setting Out course, we're extremely proud to be sharing our experiences and knowledge with others, and officially presenting our creative brands and newest collections at these special selling events."
– Judith Peterhoff, Jewellery Designer and part of the "ALL SET" selling pop-up
The "ALL SET: Fine Jewellery and Silver Selling Pop-Up" will showcase the newest collections by jewellery designers:
Holly O'Hanlon
Aishleen Lester of Le Ster
Margaux Clavel of WWAN1
Judith Peterhoff
Jessica Jue (Silversmith)
The selling pop up event takes place on Friday 25th October 2019 from 12pm until 8pm at the Goldsmiths' Centre, 42 Britton Street, London EC1M 5AD. The nearest station is Farringdon.
The event is free to attend, but registration is required.
Get to know the "ALL SET" cohort
Le Ster by Aishleen Lester
Le Ster is a celebration of individuality and confidence. The current collection is inspired by pop art, explosions, bangs. It's about bringing two different kinds of imagery together, one graphic, one much softer, a reminder to "light through the grey" and wear "a confidence that lasts longer than lipstick."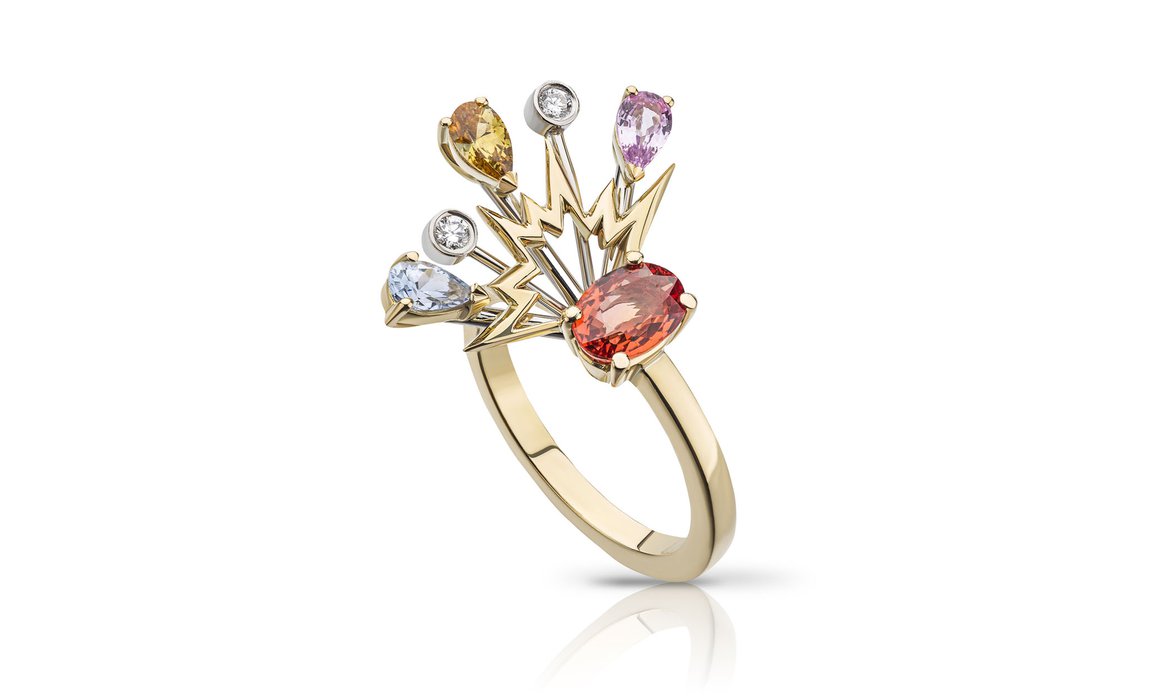 "Creativity is a space you enter without expectation – you're exploring, there's a playfulness to it. At the Goldsmiths' Centre I have learnt that you need a degree of that with business, but you need to apply it to a much stronger framework. So, you might have an initial idea that's very creative, but then you need to fit that to considerations like, is it going to reach the right price points, who is the target audience, how do you talk about it? To make creativity even more powerful it needs strong foundations."
Disrupting forms found in classic jewellery pieces, the OH219 collection, handcrafted in gold and freshwater pearls, playfully celebrates the practical function of utilitarian objects on impact surfaces - drawing attention to the everyday and framing the unseen. Holly is interested in binaries and opposites, and exploring the tension between them so that the contrasts and commonalities can be seen.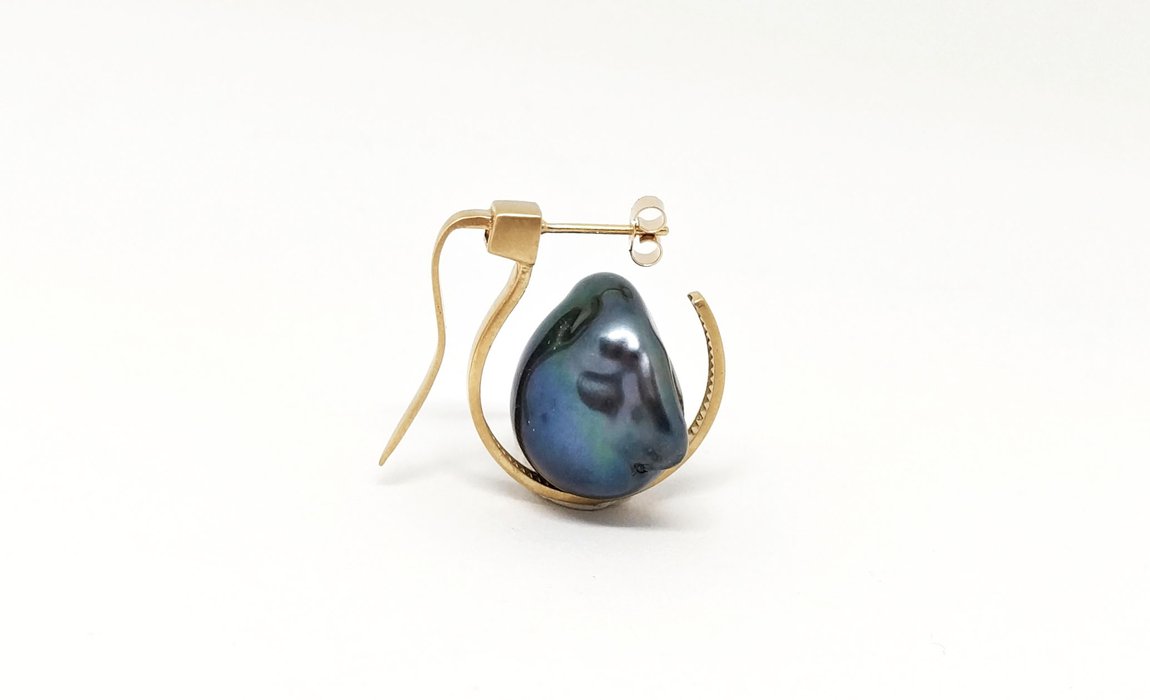 "Business to me always seemed like a bit of a dirty word. I really didn't fully appreciate how little I knew and how many different aspects there are to making a business work. Before, I would spend a week sitting in a workshop making a single brooch; it was all about building up layers of value. I thought the work would speak for itself, but I realised that if you don't know how to find your market for that work, it won't sustain you, either financially or with any sort of self-belief."
Jessica explores a wide range of traditional techniques, which are used to craft contemporary sculptural jewellery and silverware. She is drawn to the themes of balance and harmony, creating a sense of movement and rhythm within her collection. Her visual inspiration is often drawn from organic forms, where she extracts their playful curves and manipulate the shapes.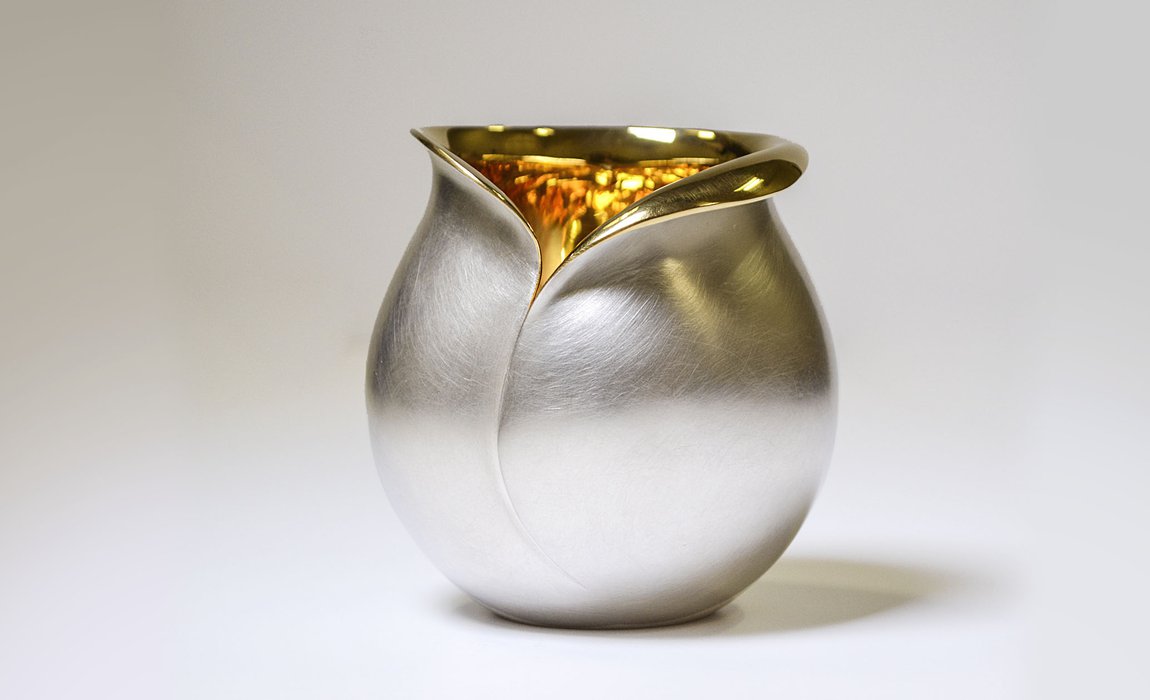 "Running a business involves a great deal of work, and many tasks may not be expected. It is important to allow yourself to be challenged and take on what may not feel natural, but it is equally as important to stay true to yourself and not lose sight of why we started in first place."
Taking inspiration from the past- mainly architectural ornaments, textures and patterns- and using a unique cast metal gemstone aesthetic and bright contrasting colours, Margaux Clavel provides modern textured heirlooms with a playful take on traditional jewellery pieces. She aims to design the the magical jewellery pieces we will always need, the ones we cherish and pass on, the ones we feel deeply emotionally connected to.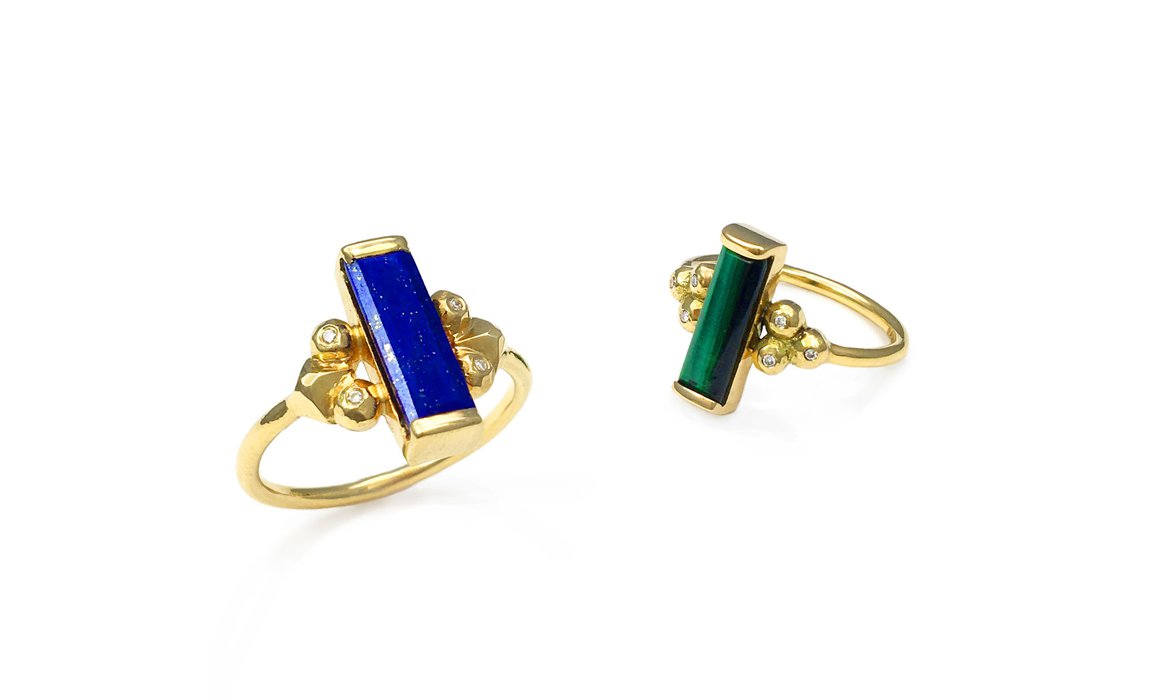 "I think my love for design and making motivated me to start my own business. However you soon realise that the creative part is actually very small compared to all the other areas you have to cover. Working for independent designers gave me a glimpse of everything that needs to be accomplished as a business owner, but observing and doing it yourself, are of course, two very different things. The year at the Centre has made me realise, there is no one right way of doing things, each business is different, and that what might be good for one business might not be relevant for another one. The puzzle, you need to find out what works for you."
Judith Peterhoff's work explores the beauty in imperfections, celebrating our individual quirks as human beings. Judith combines traditional gold- and silversmithing techniques with modern technology creating a clean yet organic aesthetic. Judith Peterhoff jewellery is consciously designed and handmade in London using recycled materials.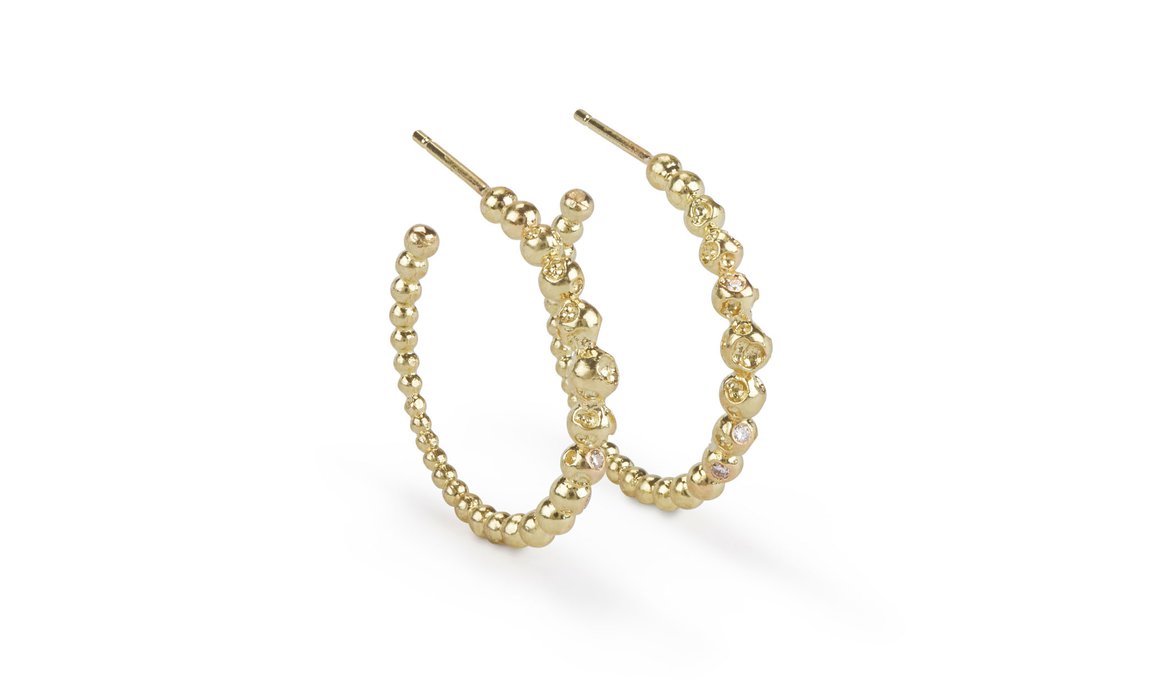 "Being on the Setting Out programme has given me more confidence as a businesswoman. Instead of questioning my ideas and decisions I now try to 'just do it', make an informed decision and then evaluate the outcome. A lot of creatives have imposter syndrome, having completed the Setting Out programme I feel stronger about the decisions I have made and that they are steps in the right direction."