A Sense of Jewellery
A Sense of Jewellery brings together outstanding examples of modern jewellery by forty artists and designers made in Britain over the past forty years. Opening at the Goldsmiths' Centre in Clerkenwell, London, as part of the London Design Festival, the exhibition sets out to rediscover British jewellery design and celebrates the quality of design thinking and material innovation which has emerged from independent studios in this period.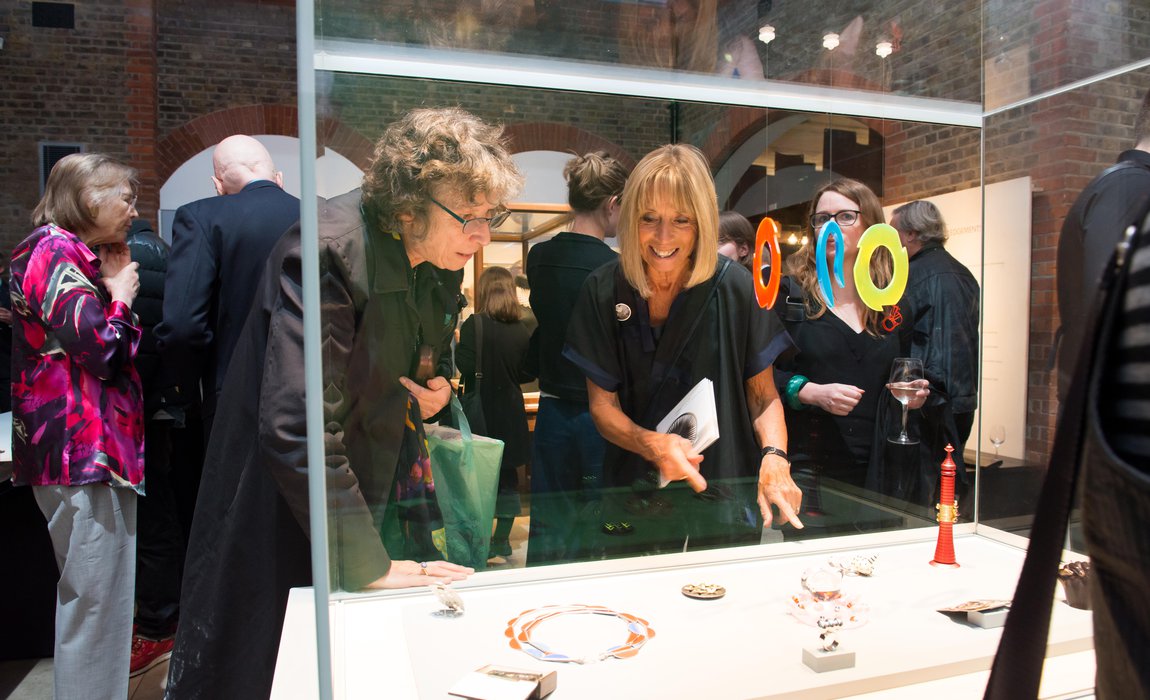 Jewels are one of the most intimate and oldest forms of human expression, seen in the extraordinary objects held in museums and personal collections worldwide. This free exhibition will unite pieces from the V&A, the Crafts Council, private patrons, artist collections and The Goldsmiths' Company's own collection to demonstrate how artists and designers continue to be drawn to this field of activity, inspired by its human and material histories.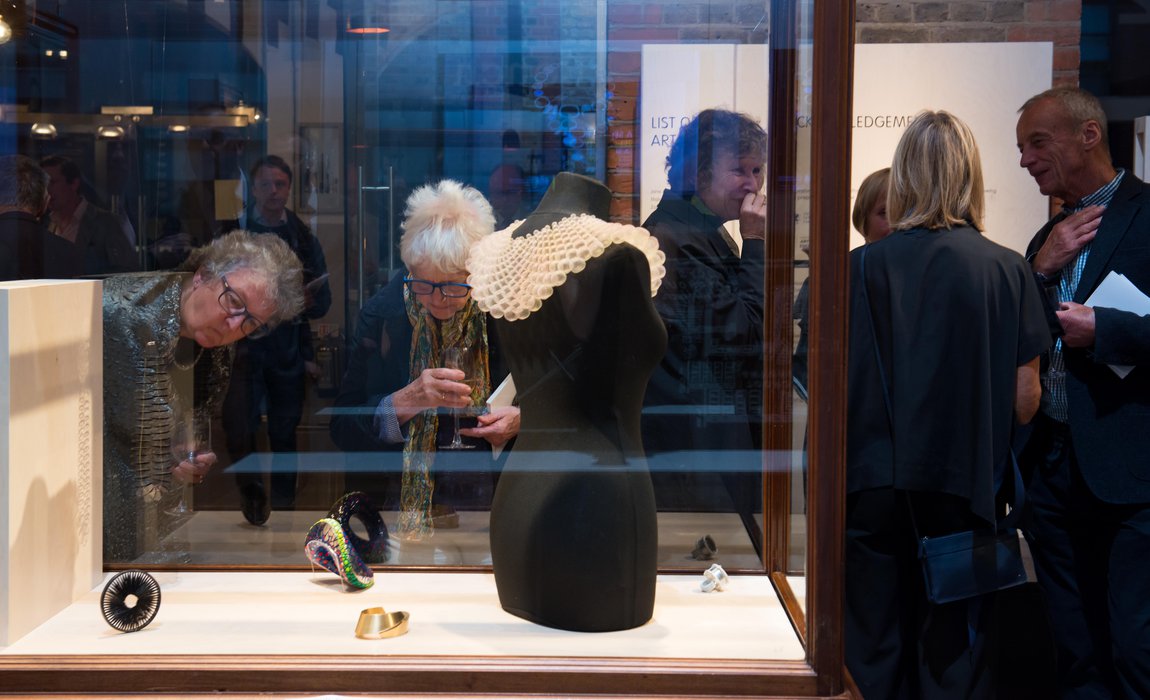 This unique combination of British works has been put together by invited guest curators: Amanda Game, a leading UK independent curator and producer in the field of jewellery and silversmithing and Liveryman of The Goldsmiths' Company and Professor Dorothy Hogg MBE, influential designer and former Head of the School of Jewellery in Edinburgh. Major works by established artists such as Wendy Ramshaw CBE and Gerda Flockinger CBE will be shown alongside works by emerging makers from across the UK, such as Andrew Lamb and Zoe Arnold.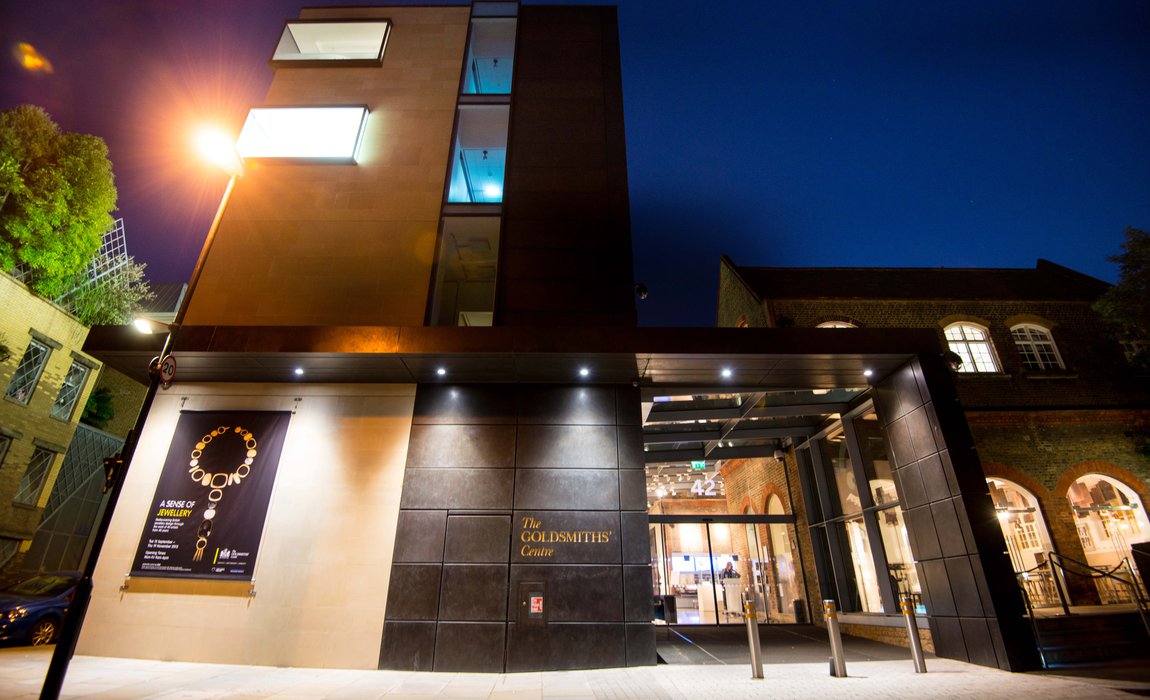 As the curators explain: 'the new Goldsmiths' Centre is a groundbreaking investment in imagination and practical skills for the next generation of jewellers, based on the principles of creativity, craftsmanship and community. A Sense of Jewellery will explore these principles through some wonderful objects which at the time of making shifted perception of how jewellery can be both made, enjoyed and worn.'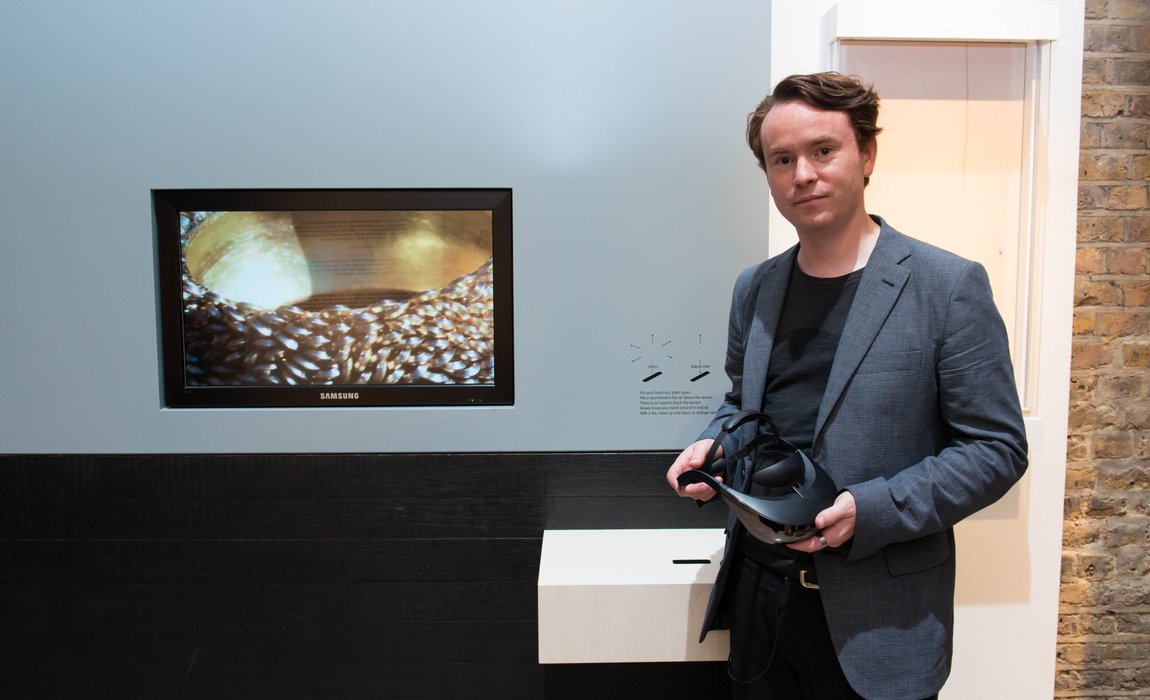 A Sense of Jewellery, as part of the London Design Festival, will also feature contemporary female artists and designers exploring themes of globalisation, identity and nanotechnology through jewellery design. Migrating Birds, led by jewellery designer Rita Patel, looks at women's experiences of migrating to Birmingham, whilst enamel artist Elizabeth Turrell studies peoples' group identity through making and wearing of commemorative badges. Through What's in My Stuff?, Maria Hanson collaborates with material scientists from Sheffield Hallam University to identify chemical components in mobile phones and to discover emotional connections between people and high technology devices through making of contemporary jewellery objects. Another highlight is a specially commissioned exhibition design from young architect, Michael Zieja of Brocklehurst Architects and a series of special events and film screenings in association with the Crafts Council looking at jewellery: its design, making and wearing from many perspectives.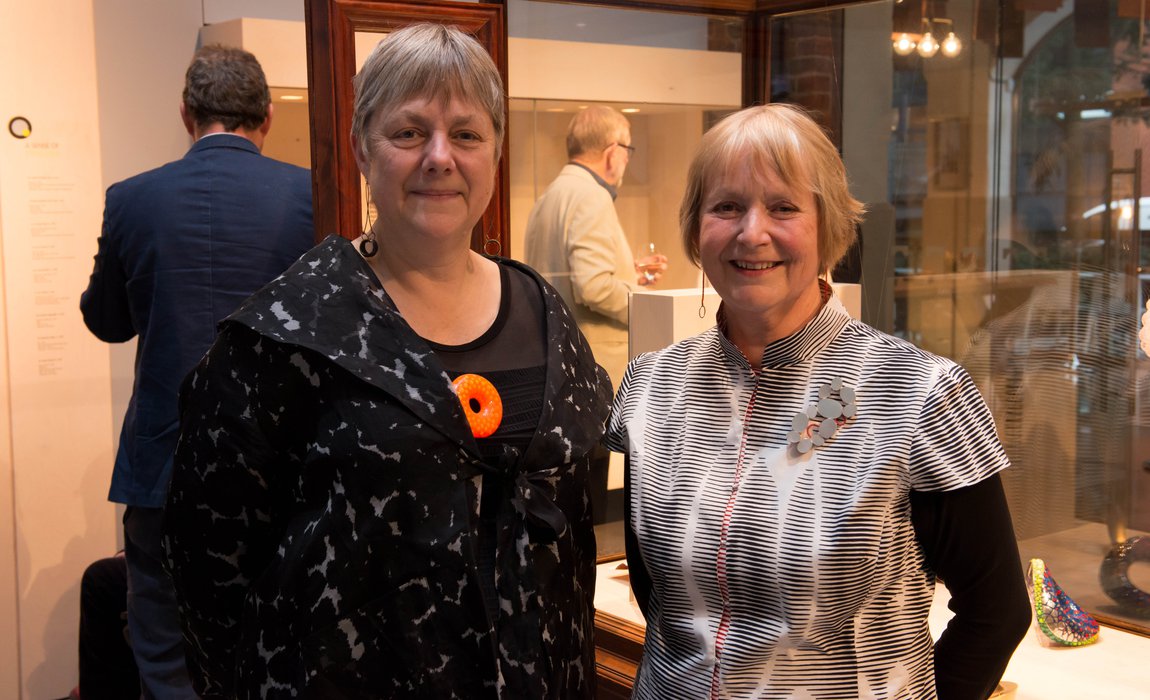 Over the past forty years, the UK has fostered a high level of creative practice, with international connections, through a unique combination of vibrant art colleges, focused patronage and active museum collecting and exhibitions. The Goldsmith Company, one of the London's oldest Livery Companies, has supported jewellery making in Britain of which the Goldsmiths' Centre, a charity for the professional training of goldsmiths, is a new chapter. These are the contexts for A Sense of Jewellery.
Notes to Editors
About the Goldsmiths' Centre
The Goldsmiths' Centre is the leading charity for the professional training of goldsmiths. Founded by The Goldsmiths' Company in 2007, it is a charitable enterprise with a specific purpose: "To advance, maintain and develop art, craft, design and artisan skills, including in particular but without limitation, those pertaining to goldsmithing". It does this by
Providing managed workspace, education and training for public benefit
Fostering promoting and extending public interest in art, craft, design and artisan skills
Providing a knowledge base and community for those engaged or interested in these skills.
For further information on The Goldsmiths' Centre and its programme, visit www.goldsmiths-centre.org
About the Goldsmiths' Company
One of the Twelve Great Livery Companies of the City of London, The Goldsmiths' Company received its first Royal Charter in 1327. The Company's London Assay Office has been responsible since 1300 for testing the quality of precious metals. The Company is the principal patron of modern jewellers and silversmiths in the UK, continuing to play an important role in support of the craft, funding apprenticeships and assisting with the technical training of aspiring designer-makers. The Company supports a wide range of other charitable causes and pursues a number of educational projects with schools. 
For more information, visit www.thegoldsmiths.co.uk