The Brooch Unpinned: The Goldsmiths' Company Collection 1961 – 2021 book launched and exhibition extended at the Goldsmiths' Centre
The Goldsmiths' Company has extended the run of its popular free exhibition The Brooch Unpinned: The Goldsmiths' Company Collection 1961 – 2021 at the Goldsmiths' Centre in London until 20th August 2021.
The exhibition celebrates the art of the brooch and the dynamic relationship it creates – between maker and wearer and between wearer and viewer. Over twenty-five extraordinary British brooches from the Goldsmiths' Company's unique jewellery collection are showcased, tracing the evolution of contemporary design in this most wearable and revealing of accessories.
The new book, The Brooch Unpinned, Brooches from the Goldsmiths' Company's Collection, 1961-2021, is written by the Company's Curator, Dr Dora Thornton. She brings together in print stunning examples of brooches, as seen in the exhibition, by acclaimed jewellery designers, including Charlotte de Syllas, Kayo Saito, Andrew Lamb and Mary Kelsall. With forewords by Helen W. Drutt English, author, gallerist, educator, consultant, and collector, and Joanna Hardy, independent fine jewellery specialist, the book demonstrates how, from 1961 into the present, brooches have indeed become an art form: one that is versatile, wearable and contemporary, and through which makers continue to expand what is possible with precious metals.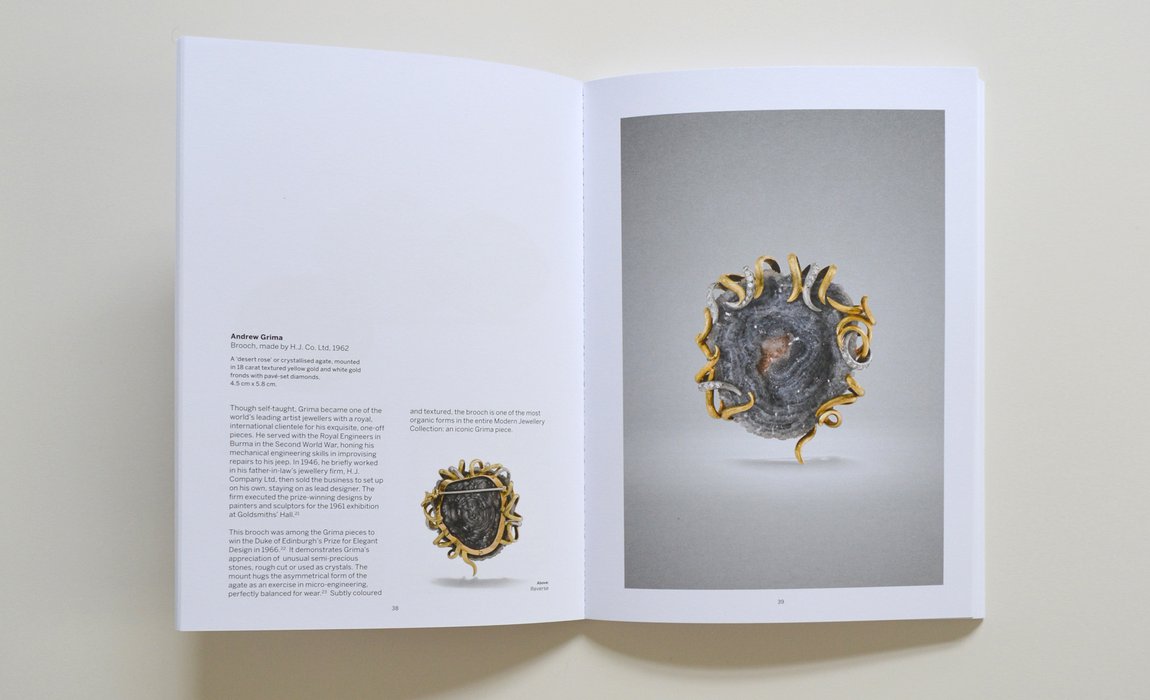 "Brooches give us a unique insight into the story of contemporary design and making in precious metal. We aim to inspire the next generation of makers, including our apprentices, through this collaborative exhibition with the Goldsmiths' Centre, and the book which accompanies it."
"In the exhibition and in the book, we bring out the sculptural qualities of the brooches through superb new images which reveal them to be what the brilliant jeweller, John Donald, calls "experiments in form." We look at the backs as well as the fronts; at the fixings, fastenings, structure and balance which make each brooch a piece of wearable art. In the book, I look at the stories and the people behind each piece, showing who we are and what we do as a Company through the lens of this miniature artform."
– Dr Dora Thornton, Curator at the Goldsmiths' Company
The book is published by the Goldsmiths' Company and will only be available online.