The Goldsmiths' Centre Announces positively Devine Creative Links Talks for 2019.
This spring the Goldsmiths' Centre in London announces its new programme of monthly Creative Links talks for 2019, headlining the cult jewellery brand, Tatty Devine. Celebrating 20 years, Harriet Devine MBE will reveal during the evening talk Tatty Devine at Twenty on 25th July how two friends, who had just finished art school, became the creators of a new cult item: colourful laser-cut plastic jewellery and since have grown a flourishing creative business.
Open to those joining the Goldsmiths' Centre's free Link membership, the Creative Links evening talk series sees a stellar line-up of invited expert speakers throughout the year, with the shared aim to fuel the inspiration and creative spark of those working in the jewellery and silversmithing industry. In 2019's programme, the Goldsmiths' Centre welcomes Rachel Taylor from the Jewellery Cut on 14th March as she is joined in debate by leading voices on the Future of Men's Jewellery, including Fiona Deffenbaugh, owner and design at Black Peral London, designer-maker Castro Smith, Darrell Granton, Head of Wholesale for UK and Ireland at Thomas Sabo, and Simon Fraser, Course and Subject Leader for Jewellery at Central Saint Martins.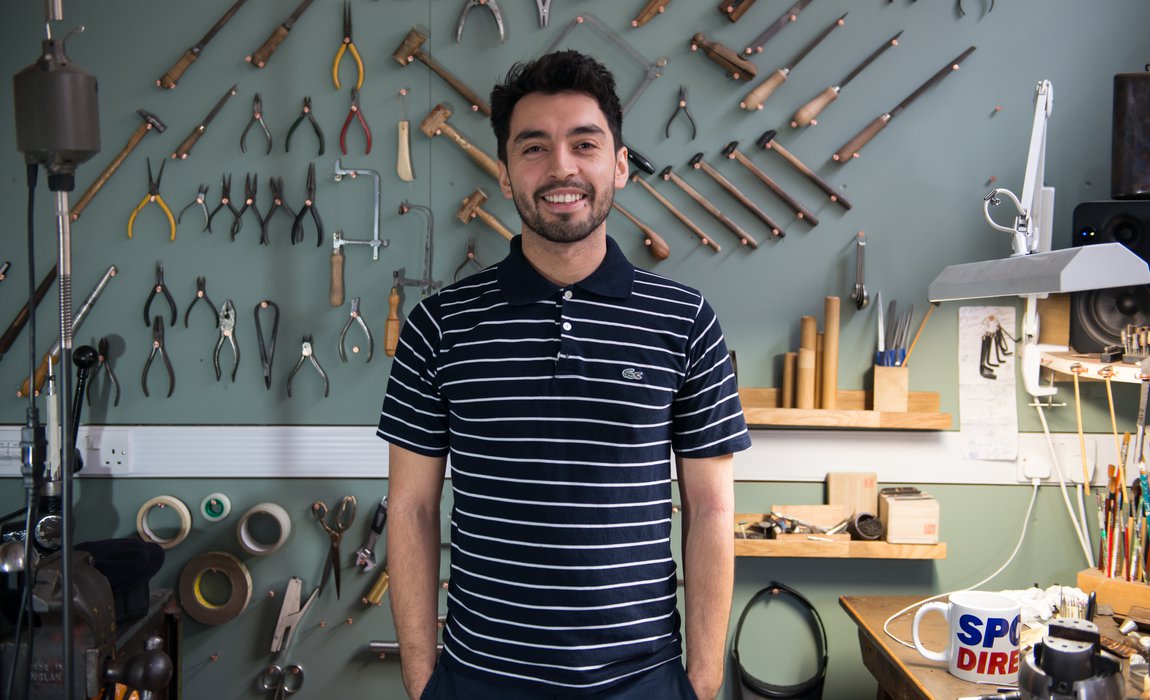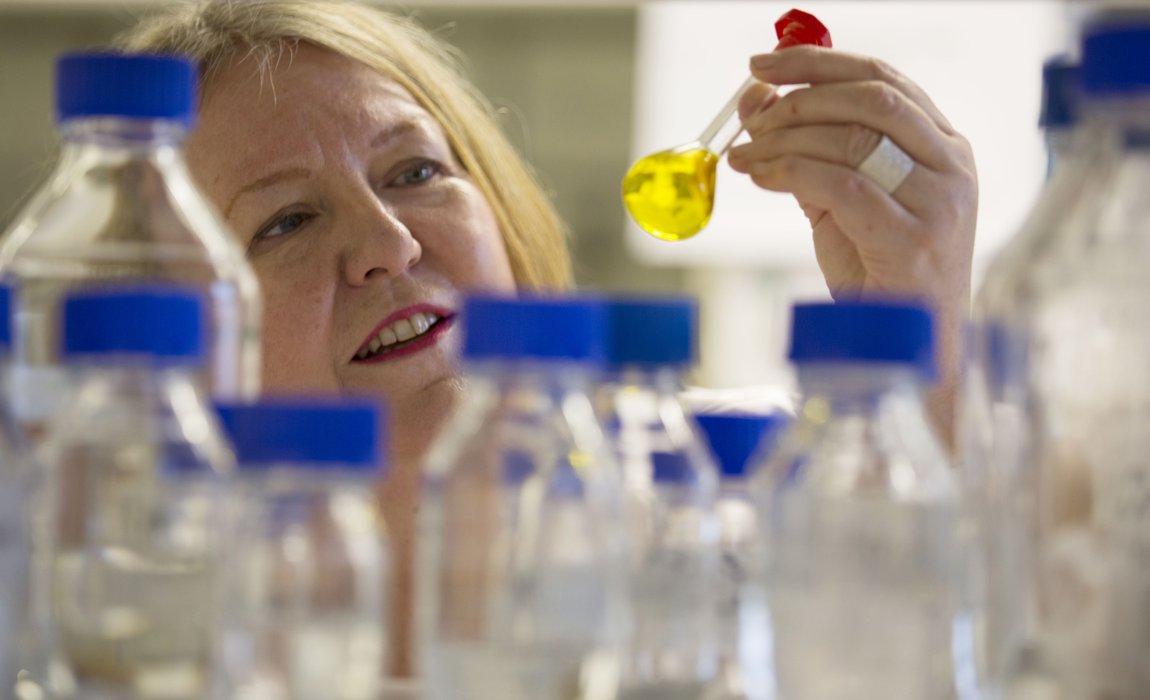 The talk series continues with Urban Goldrush on 11th April 2019 as Sandra Wilson of Duncan of Jordanstone College of Art & Design, part of the University of Dundee, presents her recent research on recovering precious metals from electronic waste. Waste from electrical and electronic equipment (WEEE) such as mobile phones and computer circuit boards is the fastest growing waste stream in the EU and by 2020 it is expected to reach 12 million tons a year. In 2012 it was estimated that only 10-15% of the gold in e-waste is being recovered. Working as an artist in residence with the Love Chemistry Laboratory at Edinburgh University where they have developed a greener method of metal recovery, Sandra has been using a hydro-metallurgy ligund that specifically targets gold, initiating a potential urban gold rush.
 
From scientific collaboration to creative collaboration; Caroline Broadhead, artist, maker and tutor, will share her extensive experience on 27th June at the talk Caroline Broadhead on Collaboration and Inspiration, exploring the role that partnership has played in the development of her practice, and the ways in which she has sought and found inspiration. To mark the launch of the new books – Colours and Textures in Jewellery by Nina Gilbey and Bekkie Cheeseman and Narrative Jewellery: Tales from the Toolbox by Mark Fenn, with a foreword by Jack Cunningham, the Goldsmiths' Centre will be hosting the Creative Links talks Using Colours and Textures to Enhance Your Jewellery on 10th October and Narrative Jewellery – Mark Fenn and Jack Cunningham Tell Tales on 29th October. Nina and Bekkie will share their research, encourage experimentation with colour and texture; while Mark and Jack will discuss their experiences of making, researching, wearing and debating the nature of narrative jewellery. 
 
""Our Creative Links talks at the Goldsmiths' Centre offer our 1,700 strong Link membership the perfect platform to be inspired and network in an informal and friendly setting over a welcome drink. From recent sell-out talks on Collaborating with Shops and Galleries to the Future of Diamonds, we are constantly looking at ways to engage our members with the latest topics and trends and spark conversation and ideas.""
– Charlotte Dew, Programme Manager
All Creative Links talks run from 6pm to 8pm and are only £10, which includes a welcome drink. To discover the full 2019 Creative Links programme, visit  www.goldsmiths-centre.org/whats-on 
Notes to editors
About the Goldsmiths' Centre
The Goldsmiths' Centre is the leading charity for the professional training of goldsmiths. Founded by The Goldsmiths' Company in 2007, it is a charitable enterprise with a specific purpose: "To advance, maintain and develop art, craft, design and artisan skills, including in particular but without limitation, those pertaining to goldsmithing". It does this by
•    Providing managed workspace, education and training for public benefit
•    Fostering promoting and extending public interest in art, craft, design and artisan skills
•    Providing a knowledge base and community for those engaged or interested in these skills

For further information on the Goldsmiths' Centre, visit goldsmiths-centre.org  

Creative Links Talks

The Goldsmiths' Centre's monthly Creative Links talks bring together Link members from across the jewellery, silversmithing and allied industries with the wider design field. Open to everybody from start-ups to established businesses, this is a great way to open doors to fresher thinking, wider horizons and sharper skills with high calibre speakers and creatives over a glass of wine after work. All top speakers build on years of experience, offering inspiration, essential advice and insight into their careers, areas of expertise and the wider industry. With a Q&A at the end of every talk, there is ample opportunity to ask your questions, seek support and get fully engaged with the topic covered. 

For further information on the Goldsmiths' Centre, visit goldsmiths-centre.org/whats-on