Amber - The Baltic Jewel
This May the Embassy of the Republic of Latvia in the UK presents Amber – The Baltic Jewel at the Goldsmiths' Centre in Clerkenwell, a free exhibition exploring the importance of amber through contemporary jewellery, textile, macro-photography and an art installation of its pre-historic inhabitant – the ant. As part of the cultural programme of the Latvian Presidency of the Council of the European Union, it showcases works by six contemporary Latvian jewellers, the textile artist Iveta Vecenane, macro-photographer Andris Zegners and renowned designer duo Mareunrols from 27th May to 26th June 2015.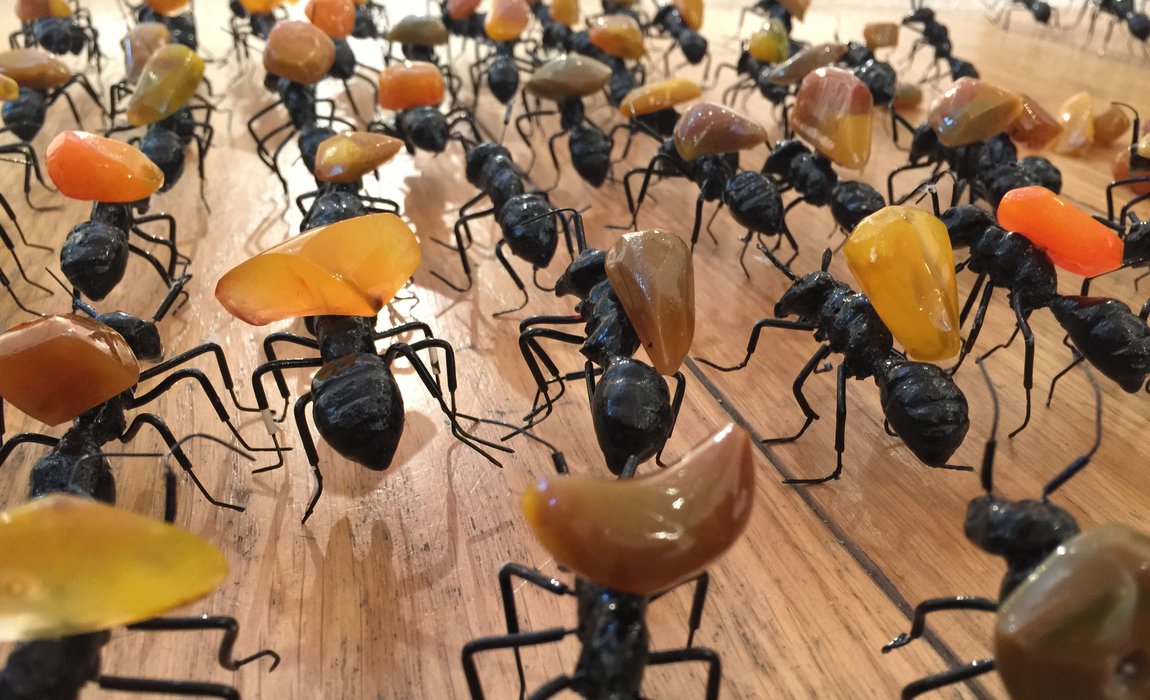 Amber, formed organically from fossilised pine resin, has been prized as a precious stone for thousands of years. It has shaped the rich culture and history of Latvia being exported from the Baltic as a valued component in jewellery and barter in Ancient Egypt, Assyria, Greece and the Roman Empire. This showcase explores how amber is still a valued component in jewellery through pieces by a selection of Latvian contemporary jewellery artists, which include Andris Launders, Guntis Lauders and Maris Anunins. Their work demonstrates how amber has in recent years emerged from the shadows of other precious stones.