SIGA Q&A with Exhibition Curator Julia Skilton
The Goldsmiths' Centre is delighted to exhibit works by outstanding young silversmiths who have completed the Studio Internship Graduate Award; Dominic Simon, Hamish Dobbie, Errin Quinn and Patrick Davison. As part of SIGA, each silversmith has undertaken a 16-week internship with leading silversmiths, from Angus McFadyen to Ray Walton. The exhibition celebrates the skills and techniques that have been passed on from the masters to young silversmiths, and we caught up with the exhibition curator at the Goldsmiths' Company, Julia Skilton to find out more.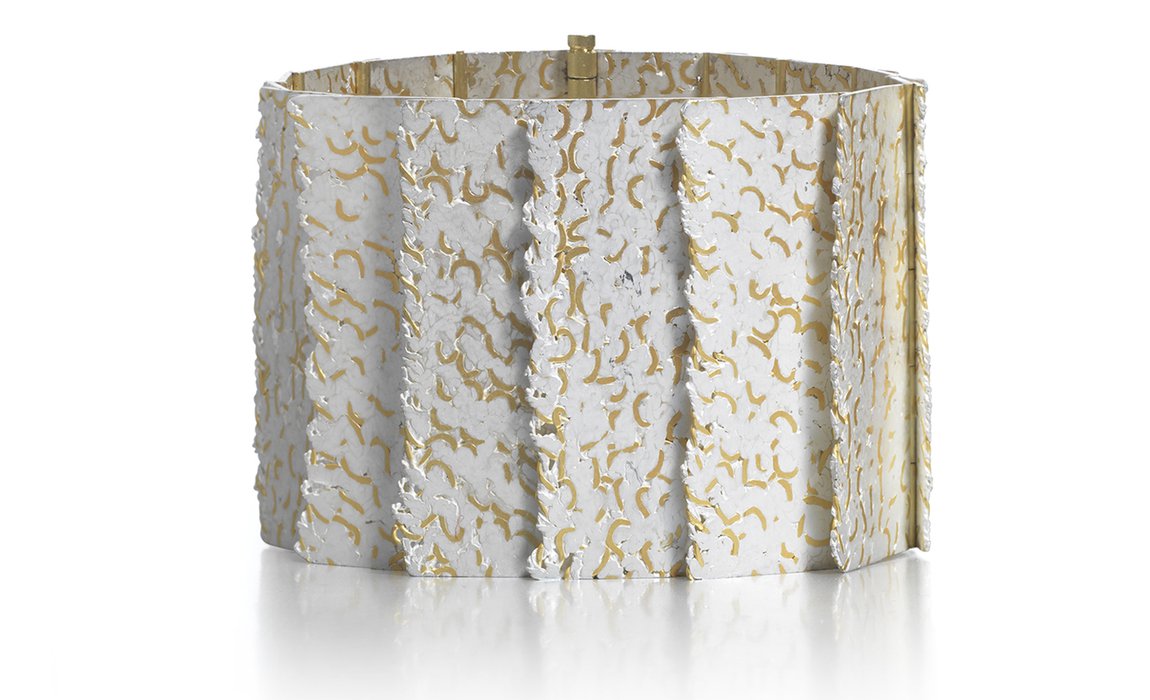 Why was the Student Internship Graduate Award developed?
The award was developed to facilitate the tradition of masters passing on their skills to young makers. SIGA is open to relatively new graduates as this is considered a critical time when developing new skills and connections can have a big impact on their work and business. This is the first year that SIGA has run and the exhibition celebrates all that the silversmiths have achieved!
Four silversmiths were chosen this year: Patrick Davison, Errin Chenoa Quinn, Hamish Dobbie and Dominic Simon. Each applicant submitted a personal statement, their portfolio, sketchbook and a silver object and were subsequently shortlisted and interviewed. It was a competitive selection process but the judging panel were unanimously impressed by a combination of their talent, determination and focus.
In what ways has the award helped participants to develop their skills?
I think the strength of the award lies in the experience of the masters and their ability to give specific and tailored advice to their students. This means their teaching has a significant effect on their student's skill set.
Another important factor is the inspiration that the masters provide to young people, which can be very motivating, and often a strong relationship is formed which carries on beyond the internship. 
It is a real joy to see the silversmiths benefit from the SIGA process. Each silversmith has developed a new core set of skills and is planning new work based on this.
I'm really excited to see how their work develops over the coming months - and particularly to see them all exhibit at Goldsmiths' Fair this year!
How can other silversmiths become involved and apply for SIGA?