Announcing Shine 2020 Line-Up
Shine 2020, the Goldsmiths' Centre's annual new talent showcase in jewellery and silversmithing, returns this year as a digital-only event, in response to our changed circumstances and consumer patterns.
Celebrating up and coming UK designer makers, it will present eleven new collections hand-picked for their originality and quality. Each maker will be supported through an intensive online skills training programme, delivered by the Goldsmiths' Centre, and designed to get them market ready for the online opening on 17th September 2020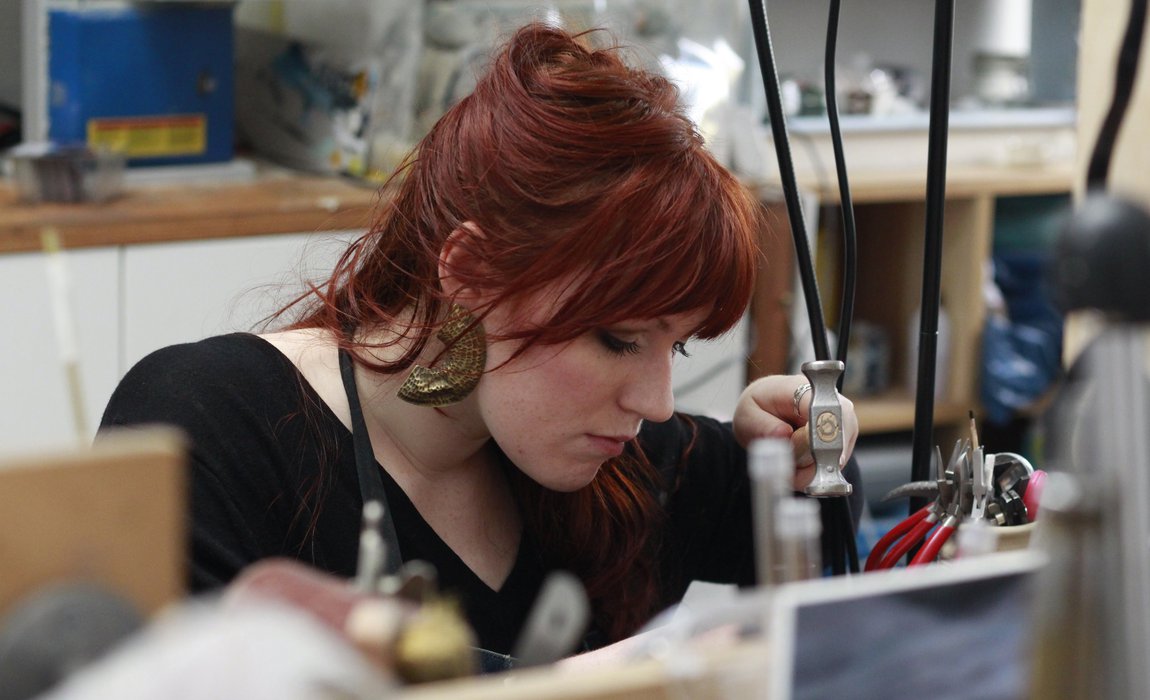 Shine 2020 provides a platform for the best new businesses in the industry. Every purchase of their work made via www.goldsmiths-shop-talent is reinvested to support emerging and thriving careers. This year's Shine 2020 exhibitors are:
Caitlin Hegney
Daisy Grice
Ellys May Woods
Francesca Urciuoli
Heidi Carthew
Katharina Kraus
Katie Watson
Lyndsay Fairley
Megan Brown
Sarah Shelton-Palmer
Yilin Wang
Online Meet the Makers events, a digital press and buyers preview evening; and interviews and short films created with the makers and shared via the Goldsmiths' Centre's social media channels will be hosted as part of the Shine programme, to enable consumers and trade representatives to interact with these talented makers.
"Taking Shine 2020 online this year offers exciting opportunities to bring beautiful designs directly to new audiences. We will be working with the best emerging talent in jewellery and silversmithing and providing intensive training for each maker to enable them to get the most out of selling at a distance. We're delighted to be supporting their enormous potential and talent; we believe they are the ones to watch."
– Charlotte Dew, Public Programme Manager
Shine 2020 makers will be showcasing and selling their work from 18th September 2020 online at goldsmiths-shop-talent.org

#Shine2020