Peter Taylor wins Creative & Cultural Skills Award
Peter Taylor, Director of the Goldsmiths' Centre in Clerkenwell, has been named as the winner of the Jewellery Award at the Creative & Cultural Skills Awards 2016. Peter won the award, which is given in partnership with the National Association of Jewellers, at last night's ceremony at The Backstage Centre, Thurrock's training and rehearsal facility for the live events industries, for his instrumental role in developing craft skills and helping young people into successful creative careers in the jewellery industry.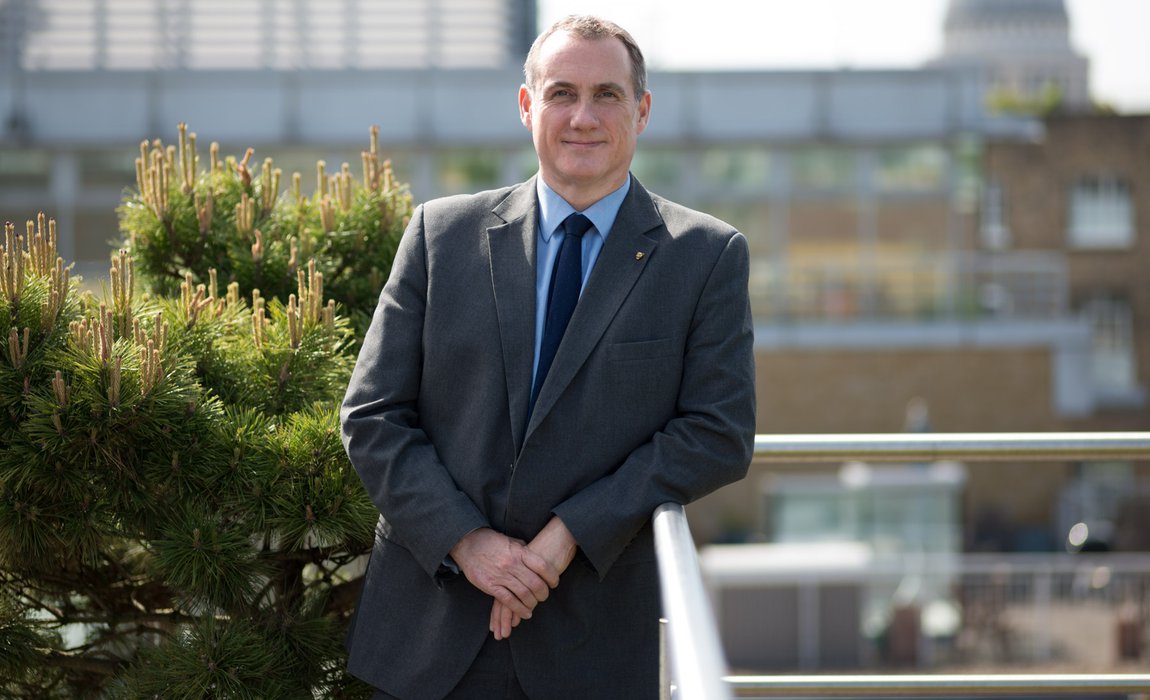 Initially training as a designer and goldsmith at the Birmingham School of Jewellery, Peter established the Jewellery Industry Innovation Centre for the University of Central England and joined The Goldsmiths' Company as its first Director of Technology & Training in 2002. He soon recognised the need for a dedicated training hub to support the craft and industry. With generous funding from The Goldsmiths' Company, he played a pivotal role in the planning and development of the Goldsmiths' Centre and became the charity's first director. 
Opening its doors in 2012, the Goldsmiths' Centre has supported over 35 aspiring craftspeople, aged 16 to 19 years, through training in traditional and cutting edge technologies. Foundation Programme students have gone on to apprenticeships, won awards at the Goldsmiths' Craft and Design Council competition and competed in the Skills Show, the largest national skills excellence event. The Centre also mentors over 30 apprentices on the Goldsmiths' Company Apprenticeship Scheme, offering release training and support to their dedicated Masters.
Pauline Tambling CBE, CEO of Creative & Cultural Skills, stated: "Peter Taylor, who has given nearly 30 years of his professional life to the jewellery sector, is a very deserving winner of the Jewellery Skills Award 2016. Peter leads ambitious educational programmes for young emerging talent with a solid track record of training young people up to the point where they successfully take on employment in the jewellery industry. It is only right that he should be commended for his ambitious and visionary approach to skills and training, which sets a standard for the industry as a whole."
On winning the Jewellery Award, Peter Taylor said: "Supporting aspiring craftspeople into lifelong careers in goldsmithing is an incredibly rewarding job. Since opening the Goldsmiths' Centre, I have seen numerous young people receive the education and training opportunities to enter this rewarding industry. I am immensely proud to receive this award, not only in recognition of my work to promote and grow the UK jewellery industry, but also for the Goldsmiths' Centre and its young craftspeople who amaze me daily with their talent and dedication to uphold this ancient craft."   
Sir David Reddaway, Clerk of The Goldsmiths' Company, commented: "Everyone who has had anything to do with the Goldsmiths' Centre will be delighted that the Creative and Cultural Skills Awards 2016 have recognised Peter Taylor's exceptional leadership of the Centre and his key role in providing young people with opportunities to learn the skill of goldsmithing; in offering employers a flow of top class young talent; and in promoting UK-made craftsmanship in an amazingly creative industry."
For further information, images and interviews, please contact:
The Goldsmiths' Centre:

Isabel Keim

T: 020 7566 7658


Creative & Cultural Skills:

Andrew Ames

T: 020 7015 1802

E: andrew.ames@CCSkills.org.uk

 
Notes to editors
The Goldsmiths' Centre
The Goldsmiths' Centre is the leading charity for the professional training of goldsmiths. Founded by The Goldsmiths' Company in 2007, it is a charitable enterprise with a specific purpose: "To advance, maintain and develop art, craft, design and artisan skills, including in particular but without limitation, those pertaining to goldsmithing". It does this by providing training, education and managed workspace for public benefit; fostering and extending public interest in art, craft, design and artisan skills; and offering a knowledge base and community for those engaged or interested in these skill. For further information, visit www.goldsmiths-centre.org
The Goldsmiths' Company
One of the Twelve Great Livery Companies of the City of London, The Goldsmiths' Company received its first Royal Charter in 1327. The Company's London Assay Office has been responsible since 1300 for testing the quality of precious metals. The Company is the principal patron of modern jewellers and silversmiths in the UK, continuing to play an important role in support of the craft, funding apprenticeships and assisting with the technical training of aspiring designer-makers. The Company supports a wide range of other charitable causes and pursues a number of educational projects with schools. For more information, visit www.thegoldsmiths.co.uk
Creative & Cultural Skills gives young people opportunities to work and learn in the creative industries. CCSkills wants to ensure that employers benefit from a skilled generation of talent and continue on a course of economic growth. Their network of industry and education supporters – the National Skills Academy for Creative & Cultural – is open to those who are committed to the provision of high quality creative education and training, apprenticeships and careers advice. Together they've created over 4,000 Creative Apprenticeships in the UK since 2008. Creative & Cultural Skills is the National Provider for the Creative Employment Programme. Visitwww.ccskills.org.uk for more information.