The Creative Dimension Trust: Creativity for All
The Goldsmiths' Centre is delighted to have supported The Creative Dimension Trust (TCDT) on behalf of the Goldsmiths' Company Charity since 2017. TCDT offers fully funded workshops and work experience placements to less advantaged 14 – 19 years olds who have the potential to forge careers where precise hand-eye co-ordination and the ability to construct 3-dimensional shapes are required. A Charitable Incorporated Organisation established in 2016, TCDT aims to give young people in craft disciplines the same kind of opportunities that are available in sport, drama and music.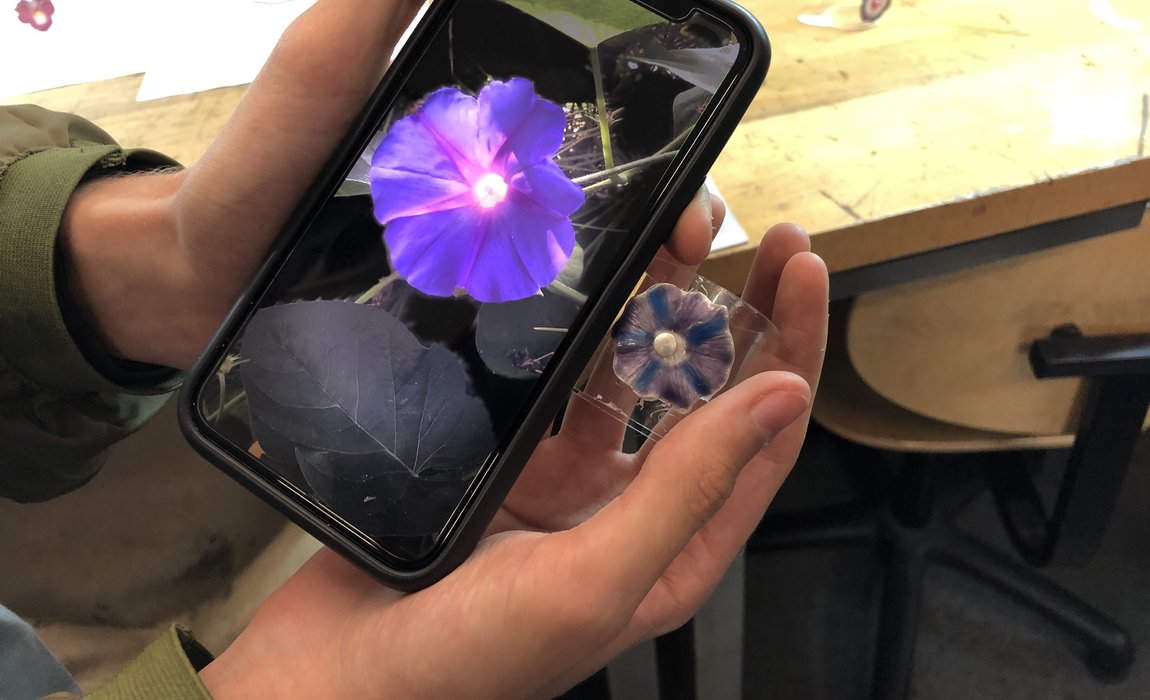 TCDT recruits students that are less represented in the sector by using free school meal eligibility data to identify areas of social and economic deprivation. TCDT works directly with art and design departments at schools and local youth and art organisations in target areas to reach a wide range of young people most in need of vocational training opportunities. In 2020, over 50% of TCDT students were BAME. 
The importance of targeting economically deprived young people was highlighted in the 2019 Durham Commission on the role of creativity in education. The Arts Council England funded commission concluded that "the opportunity to develop creativity and creative thinking is not equal across society, with too many young people at a disadvantage for reasons of geography, or socio-economic or ethnic background." It also surmised that the integration of creativity within teaching was essential to supporting pupils "in all aspects of their lives – not just in employment and economic success, but also in their relationships with others in their community and in their own identity, health and wellbeing."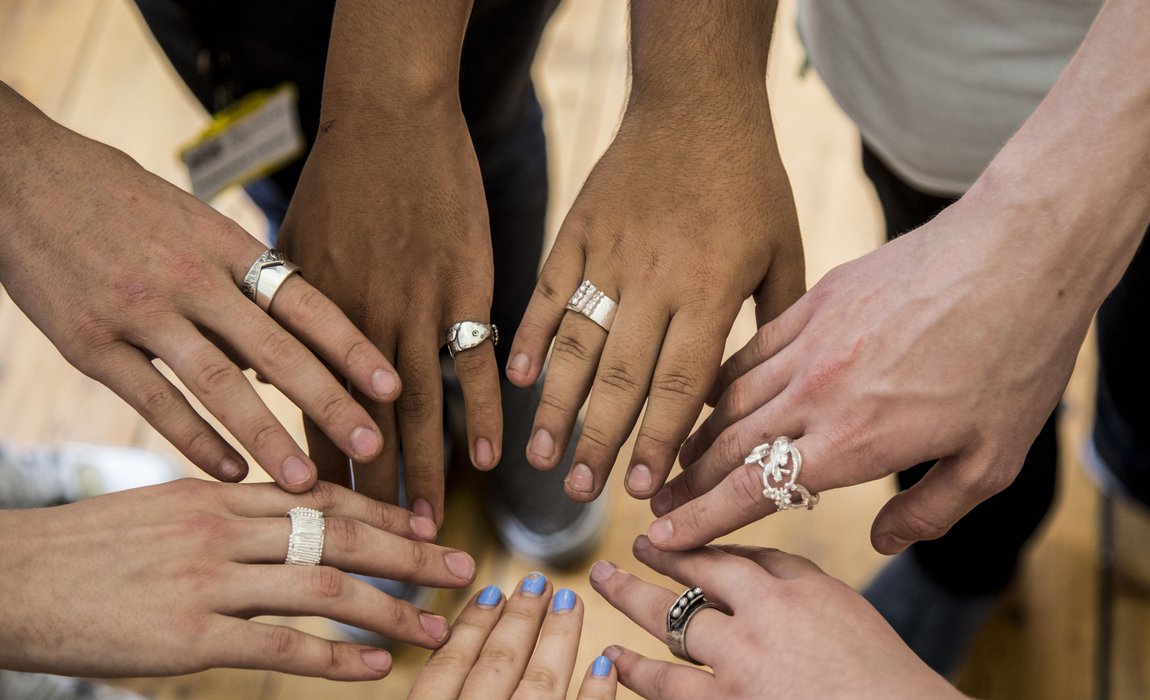 As Dr Joe Spence, Master of Dulwich College and Co-Director of the Southwark Schools Learning Partnership explains: 
"The Creative Dimension Trust has become an invaluable extension of creative development and, in some cases, 'solace' for pupils across the broad spectrum of the Southwark Schools Partnership. Now, more than ever, the need to develop and value creative risk taking, independence, problem solving and to nurture endangered 'making' skills is paramount to building diverse and innovative institutions and societies."
The TCDT workshops are delivered in partnership with a number of educational and art organisations, who provide specialist tutors, teaching venues, and essential funding and grants (the sole source of income). The diverse range of free TCDT workshops include Stone Carving (Building Crafts College), Upholstery (Conservation Department Windsor Castle), Architectural Model Making (Allford Hall Monaghan Morris Architects), Glass Blowing (National Glass Centre, Sunderland), Contemporary Sugar and Gum Paste Flowers (Head Pastry Chef, Buckingham Palace) and Jewellery, Silversmithing, Hand-Engraving and Enamelling.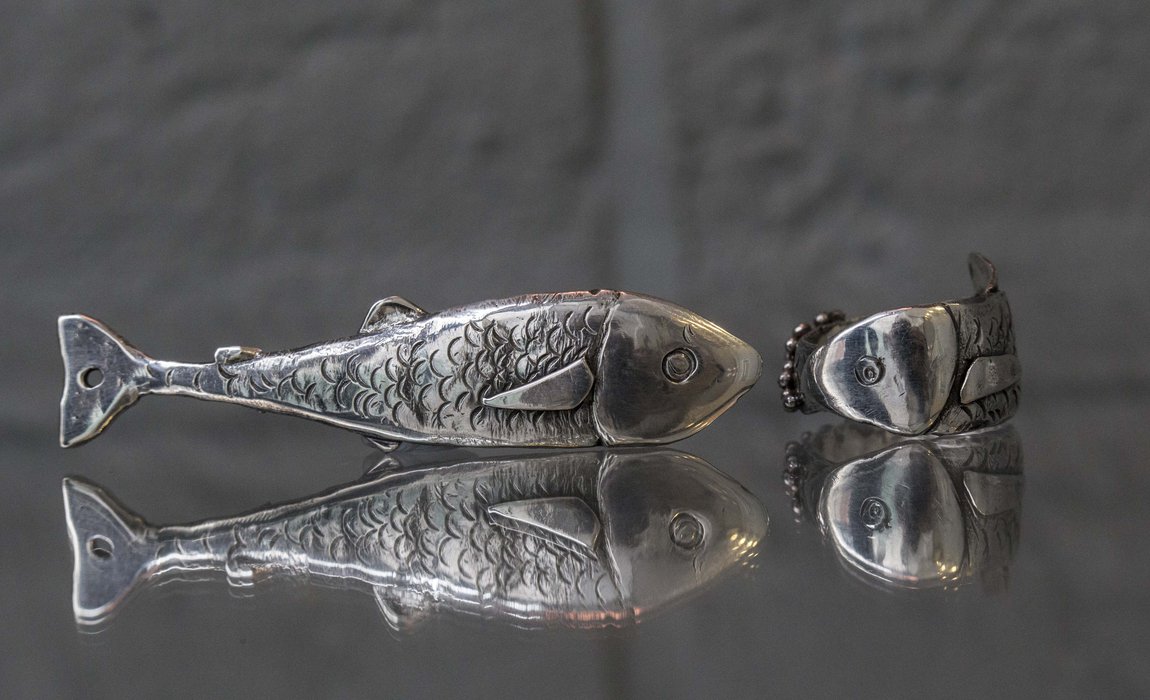 The Goldsmiths' Centre, the Goldsmiths' Company Charity and TCDT collaboration has evolved from funding to hosting Saturday workshops in Jewellery, Enamelling and Engraving at the Goldsmiths' Centre's state of the art facilities. These workshops have been delivered by leading craft specialists such as Paul (Goldsmiths' Company Freeman and Institute of Professional Goldsmiths Fellow) and Tomiko Ravn, and Angus McFadyen (Goldsmiths' Company Freeman). These workshops also allow students to see the Goldsmiths' Centre in action, which in early 2020 included two exhibitions: The Goldsmiths' Craft and Design Council Retrospective and Apprentice to Masterpiece – The Work of the Goldsmiths' Company Apprentices.
Although the 2020 programme was paused during lockdown, the Enamelling workshop was completed in October. TCDT is looking forward to resuming the second five-week Saturday workshop in early 2021. This will include an introduction to the Goldsmiths' Centre's Foundation Programme, a year-long course open to 16 to 19 year olds, and a tour of Goldsmiths' Hall including the historic library and the internationally recognised Goldsmiths' Company Collection. 
Work completed by TCDT students during Tomiko Ravn's Enamelling workshop will be featured as part of a TCDT window display in a famous central London store and also exhibited at TCDT annual event at Bonhams in the autumn of 2021. Both exhibitions will be curated by Simon Costin, a prominent set designer and TCDT Trustee. Tours and activities like these are intended to inspire an interest in creativity and creative vocations for the young people involved. Jewellery and Silversmithing are presented as possible career choices, with the Goldsmiths' Centre's training programmes and alternative routes highlighted as paths into the industry.
Aspiring goldsmith Tehya Hall found out about the Goldsmiths' Centre's Foundation Programme, a stepping-stone into an apprenticeship and a career, through her participation in TCDT workshops:
"I discovered the Goldsmiths' Centre's Foundation Programme through taking part in a Creative Dimension Trust workshop in the summer of 2018. The Trust introduced me to all the different career paths in the industry and gave me lots of useful information on ways to start my creative journey. I really enjoyed their courses and in particular the two jewellery making workshops led by the tutor Paul Ravn. Paul showed me what a jewellery career would entail and I then decided to join the Foundation Programme to start out on my goldsmithing career."
Tehya's discovery of a creative career path through the opportunities presented by the Trust is testament to the power of extra-curricular, creativity-centred learning in unlocking young people's potential. It is why it's so important that these things are available across society, to children from every social, ethnic and economic background.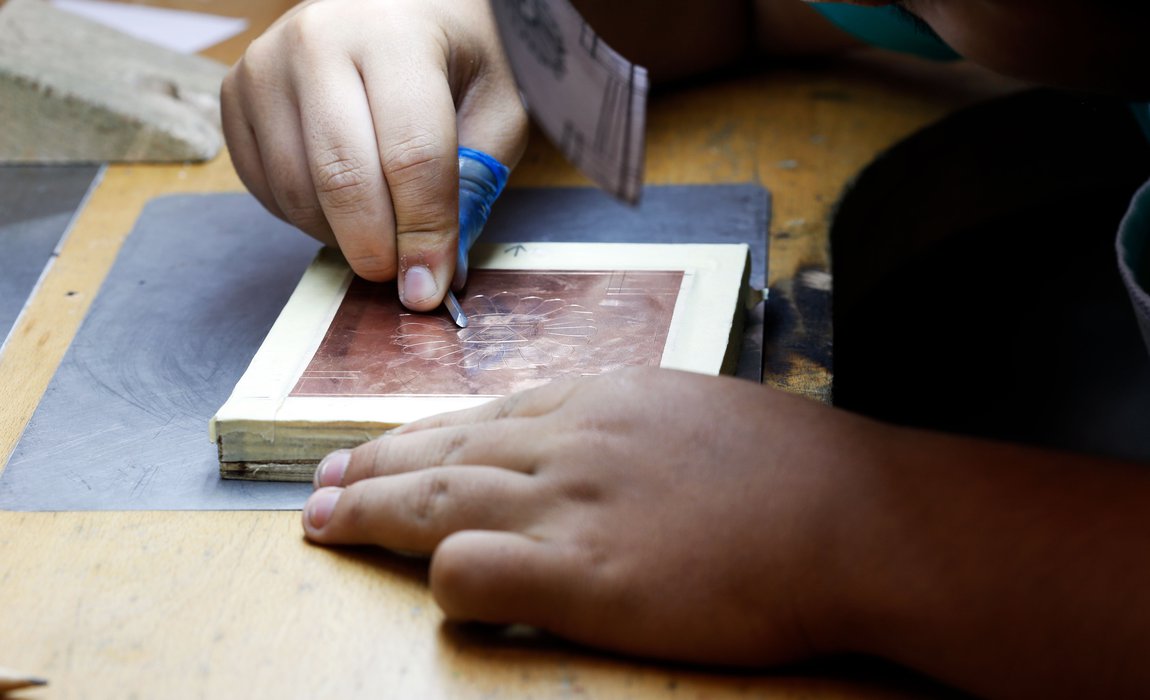 Since its launch in 2016, TCDT has increased the number of workshops annually from five in 2016 to 30 in 2020 in multiple disciplines. Its impact will only continue - next year it will be working towards accreditation, providing recognition for student achievement that can be presented on applications for courses and employment. A new alumni community has recently been launched, offering peer-peer support for young people starting out on their creative career paths. 
Penny Bendall, CEO of The Creative Dimension Trust explains: 
"TCDT greatly values the working relationship formed with the Goldsmiths' Centre in the last few years. The skills taught to such a high level present an incredible opportunity to our students, the majority of whom would not have had access to anything like this before. 2021 presents itself as a very busy year for TCDT with two exhibitions in central London and our accreditation scheme being put in place. We very much look forward to exciting new workshops with Paul, Tomiko and Angus."
The Goldsmiths' Centre would like to scale up its highly effective partnership with The Creative Dimension Trust.  Next year, the goal is to introduce, with the support of the 1327 Atomizer fundraiser, three summer schools to reach new students and ensure our industry is welcome to all young people.