Craftsmanship: A Sense of Jewellery
This is the second of three blog entries that explore A Sense of Jewellery from the perspectives of creativity, craftsmanship and community; the Goldsmiths' Centre's three values. This week I spoke to curators Amanda Game and Professor Dorothy Hogg MBE about the place of craftsmanship in the exhibition.
As I prepared for the conversation, art news abounded with reports of the reopening of York Art Gallery and one work caught my eye. For the new hang artist Clare Twomey was asked to respond to the ceramic collection. The resultant installation is Manifest: 10,000 Hours (2015), comprising 10,000 bowls: "each bowl takes an hour to make and represents one of the 10,000 hours it is said to take to become a master craftsman". The piece is an elegant and abundant visualisation of craftsmanship, describing long hours of hard work, practice and refinement. With this in mind, I started by asking how Amanda and Dorothy would describe craftsmanship.
Dorothy responded: "I immediately think of a list: uncompromising, demanding total concentration and focus, tension and risk, repetitive and boring in parts where a lot of cleaning up is required, working on something the size of your fingernail for two days, relief and some satisfaction when complete, but always knowing it could be better".
Dorothy's list is suggestive of some of the demands and traits of craftsmanship, which as a maker she is likely to have felt, whilst also, like Clare Twomey, emphasising a sense of time and labour.
As we went on to discuss the works in A Sense of Jewellery it became clear that Amanda and Dorothy see craftsmanship evidenced in a variety of qualities that are present in the finished work, and that these are achieved through a range of means:
Trial and failure
They particularly recognise craftsmanship in the enamel pieces selected for the exhibition, by Jane Short, Ann Little, Ros Conway and Hugh O'Donnell. Principally because of the demanding nature of the technique, and the risks involved: "it can easily be over fired or under fired, put on slightly too thickly and cooled too fast – there are so many variables and pitfalls".
Here Amanda sees a relationship between craftsmanship and "getting it wrong", suggesting that "it is only through experimentation, pushing the material and studying the effects of different approaches, that it is possible to produce a work such as Jane Short's Bird Brooch 1990".
Dorothy agrees, describing how Short's brooch is: "engraved and enamelled with layers of transparent enamel, so the engraving is seen through the layers – like looking in a rock pool. It is glorious and rich in colour and technique".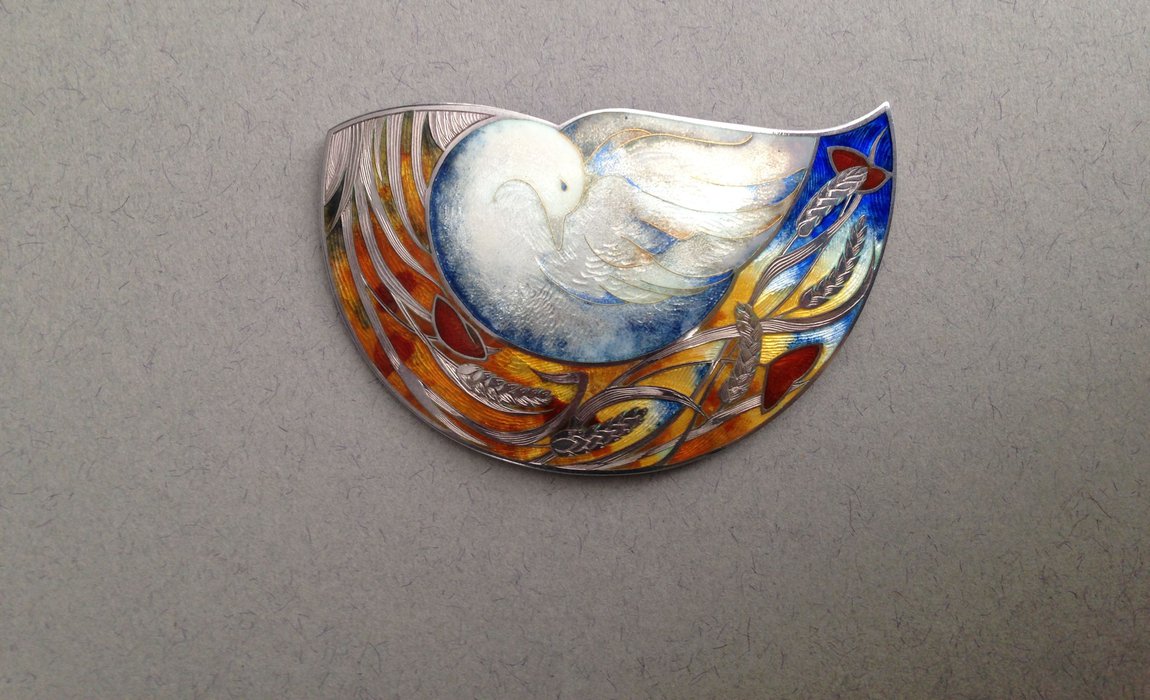 Precision and collaboration
Suzanna Heron's 3 Perspex Bangles (1976), which will be loaned to the exhibition by the Crafts Council, for Amanda, illustrate "the importance of precision in craftsmanship". Heron collaborated with Perspex producers to achieve a high technical specification as well as an accurate colour match, to realise her vision. 
And in this instance, Amanda also recognises craftsmanship is about "understanding who to work with and how"; because Heron did not make the final work, she had to communicate effectively with those who did. This too can be said of Elizabeth Frink's Bird Pendant (1961), which was cast by a collaborator who was able to achieve the desired look and finish, after Frink had modelled the design.
Dorothy sees precision in David Poston's Gold Bangle (2003): "this thin, gold, hollow form came into being because of his ability to laser weld".
Applying a technique to an idea
Poston's Gold Bangle (2003) also illustrates a further important quality for Dorothy: "the application of skills and experience in an appropriate way to execute an idea". She described how "the laser welding technique allowed the piece to be constructed without heating the whole object each time a join had to be soldered".
Applying a technique to an idea can also be about seeing the potential in new methods, for Poston it is laser technology; Maisie Broadhead's work Diamond Geezer (2010) utilises digital photography and Jo Hayes Ward, in Brooch (2011), creatively employs Computer Aided Design (CAD).
Amanda concurs, emphasising the importance of "what a maker does with acquired knowledge in a technical sense". She sees the effective application of technical knowledge illustrated in Catherine Martin's practice, describing how Martin: "learnt braiding techniques from a master textile braider in Japan and on becoming interested in jewellery,  was able to translate and evolve these techniques and apply them to metal instead". The resulting work employs a historic technique with a traditional material, in an entirely new way.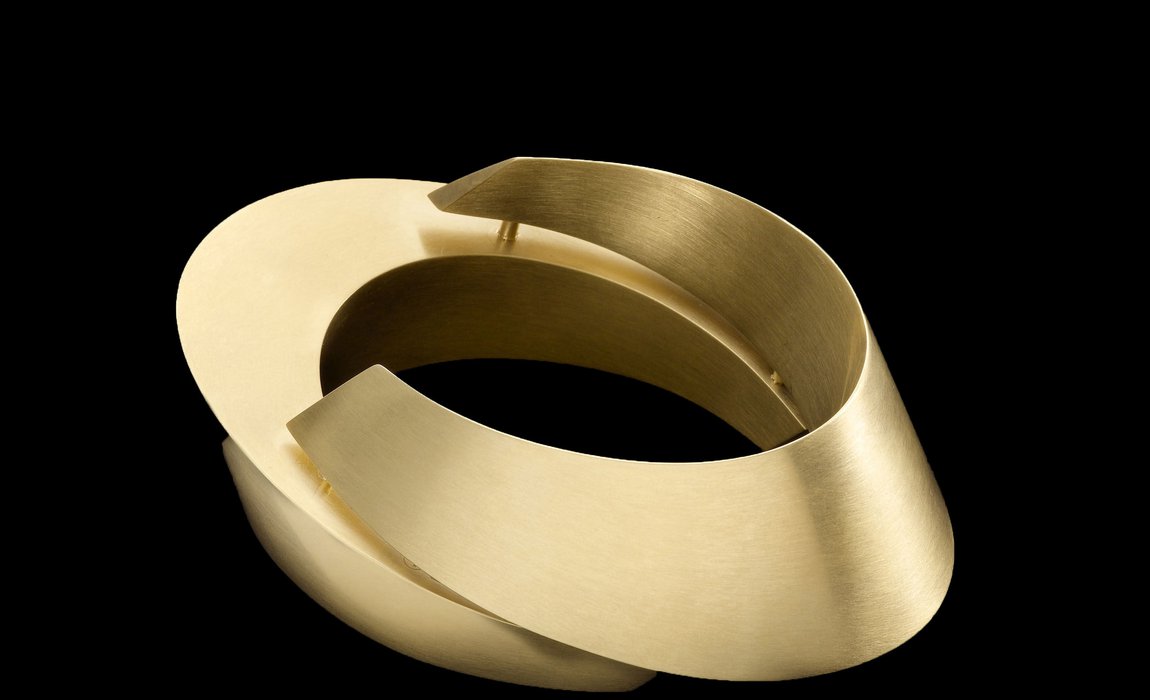 Teaching and learning
Throughout the conversation the importance of learning from others, to support the development of a craftsperson's abilities, is a common thread. For example Amanda cited the impact of enamellist Ros Conway's opportunity to be taught by Jane Short at Brighton Polytechnic in the 1980s. Similarly jeweller Jacqueline Mina had a significant effect on Catherine Martin's practice, whilst she was studying at the Royal College of Art. It is likely that every maker could name an important formal or informal learning opportunity which has influenced how they practice their craft.
Our conversation led me to conclude that craftsmanship can be recognised in the detail of each piece of jewellery, as well as in the process of its making. In some cases the skill and labour is evident, in others it is more concealed. Thinking about how one might visualise craftsmanship, and its infinite complexities, caused me to imagine that each object in the exhibition could be accompanied by an equation. This sum would include the number of hours, failures, tests, drawings, conversations, teachers, collaborators and much more, which together come to equal the work, which is the totality of all these parts.
Reassuringly craftsmanship's complexity and high demands on time and skill suggest it is not something that it is easy to pretend, although this does not stop contemporary advertising from frequently incorporating the word craft into campaigns; we have craft beer, jeans and shoes, to name a few. But by looking closely, and exploring an object's journey into being, real craftsmanship will stand out.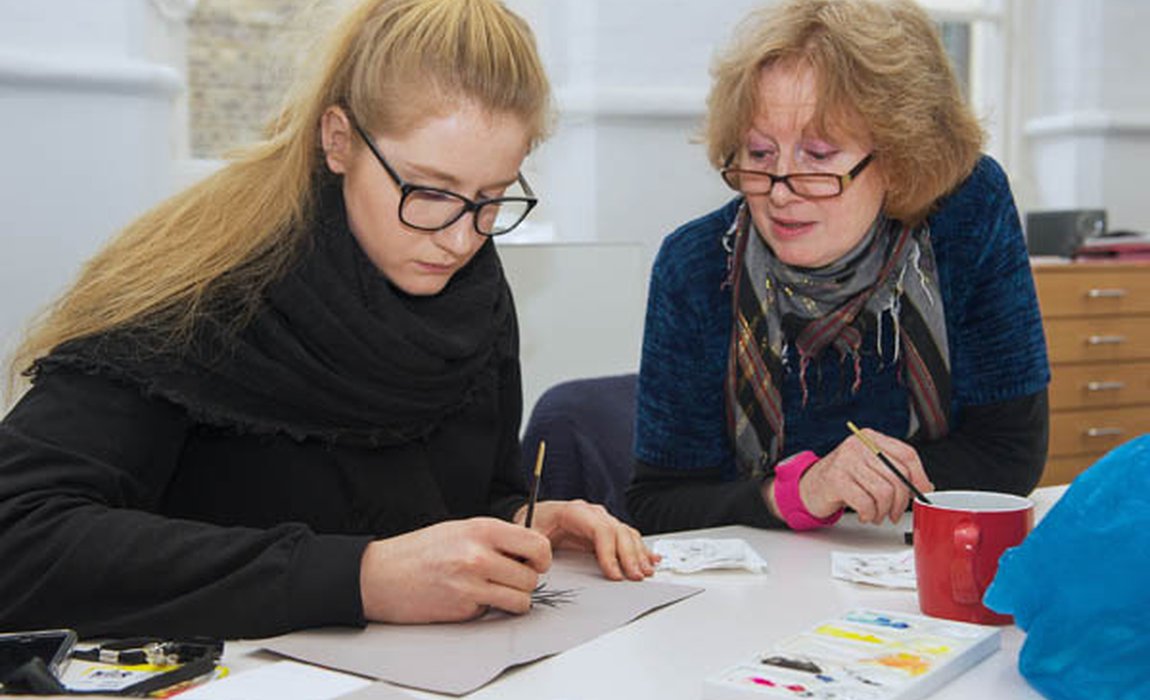 There are only two weeks to go until you will have the opportunity to look closely at objects in A Sense of Jewellery. The exhibition opens on the 15th September. See www.goldsmiths-centre.org/whats-on/ information about visiting, and the associated events programme.