Venue Hire: Chef Adam Feldman on our Spring/Summer Menu
Adam Feldman is Head Chef in our café, Bench, located at the Goldsmiths' Centre and run by our on-sight catering partners, Gather & Gather, who also cater for our venue hire events. In this interview he shares what dishes our clients can look forward to this Summer.
What inspired you to become a chef?
My mum. She was unwell when I was young so I decided to help make her dinner. As a result, I found that it was something I wanted to pursue as a career.
What is a typical day like for you as a Head Chef?
It can be stressful sometimes, but I just take it in my stride. If you show your team that you are stressed, then they will be too, so I keep calm and the team and service should run smoothly. A typical day would be making fresh quiches, frittatas, sandwiches and nice big bowl salads for Bench café as well as doing various functions each day.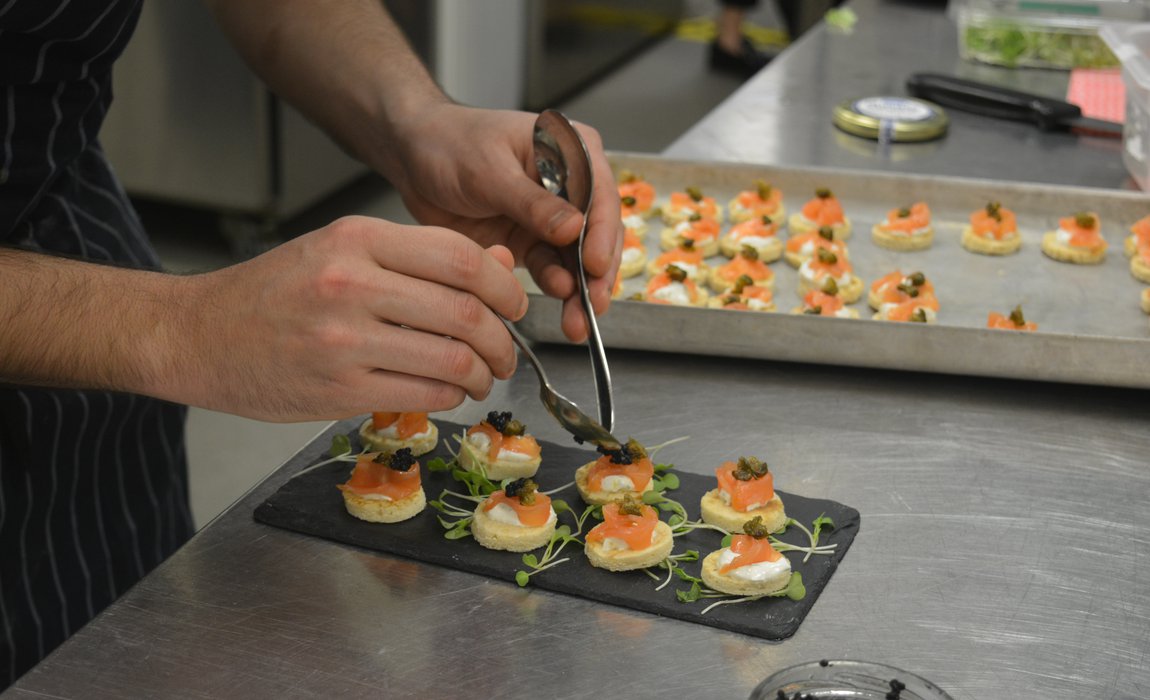 What do you enjoy most about your job?
I enjoy seeing people's faces when they try your food. It gives you alot of satisfaction to know that what you are producing is good and people are enjoying it. 
What's on the menu this Summer?
Fresh seasonal dishes ranging from; complex canapés, fresh seasonal smoothies and tasty bowl food to fine dining dishes.
What is your favourite dish on the Spring/Summer menu?
There are quite a few but my favourite would have to be the lemon and rhubarb posset with pistachio crumb. The combination or sourness, bitterness and crunch in this dessert really work well. Whoever orders this won't be disappointed.
Describe the new menu in 3 words.
Seasonal Menus