Understanding the Ethical Supply Chain
In this second article, written by ethical advocates The Scottish Goldsmiths Trust, we focus on ethical supply chains within the goldsmithing industry. Read on for an overview of what is currently involved and what you should be aware of when trying to source sustainably.
What should I be aware of in existing jewellery supply chains?
Before the rise of cheap factory labour, jewellery was a luxury product passed down through generations. With the growth of fast fashion, part of the jewellery industry has evolved to feed the demands of mass consumerist culture, with many supply chains moving materials across the world, creating waste, increasing emissions, and polluting waters. Further, there are some jewellery supply chains that profit on the unfair, forced and unsafe labour of workers. 
However, increasing awareness of where and how materials are sourced is improving supply chains and changing making practices. There is a growing movement of makers, suppliers and organisations who are championing transparent and responsible supply chains and helping to increase the environmental and social sustainability of the jewellery industry.
Jewellery supply chains consist predominantly of precious materials such as gold and silver, and base metals such as copper, brass and steel as well as precious stones. All these materials are limited natural resources and their extraction from beneath the earth's surface through mining, puts pressure on the earth as well as exacerbating other environmental pressures such as those caused by climate change. Mining causes physical land damage and affects air and water quality which has further impacts on local ecology and human health (Jain et al., 2016). 
Mining of metals and stones occurs around the world through artisanal small-scale mining (ASM) and large-scale mining (LSM). ASM is characteristically less regulated, more physically laborious, riskier for miners, and is given less formal support by governments and industries. Despite this, a large proportion of workers depend on ASM for their livelihoods.
A report by the Intergovernmental Forum on Mining, Minerals, Metals and Sustainable Development (IGF) states there was an estimated 40.5 million people directly engaged in ASM in 2017, compared with 30 million in 2014.  The reported cause of this growth being the rising value of minerals and the increasing difficulty of agricultural and rural based incomes (IGF, 2017) This latter factor undoubtedly has been caused in part by effects related to climate change. 
The following proportions of precious materials are currently mined through ASM:
20% of the global gold supply,
80% of the global sapphire supply and 
20% of the global diamond supply.  
Without formal support, ASM workers often do not have the capacity to demand a fair price for their work, gain direct access to international markets, fund health and safety equipment or ensure environmental protections. 
Further problems arise with precious materials where the materials are sourced in conflict areas. Conflict materials are those which have been extracted in areas that are characteristically plagued by war, violence and political unrest. In these situations, precious materials can be stolen and used to finance violence. The most well-known of these materials is conflict diamonds but this can occur with any natural resource. 
What is responsible sourcing?
Responsible sourcing means paying a fair price to material producers, supporting their communities, and ensuring health and safety measures and environmental protections are in place. Makers can help to improve the equality and sustainability of the jewellery supply chain by responsibly sourcing their materials.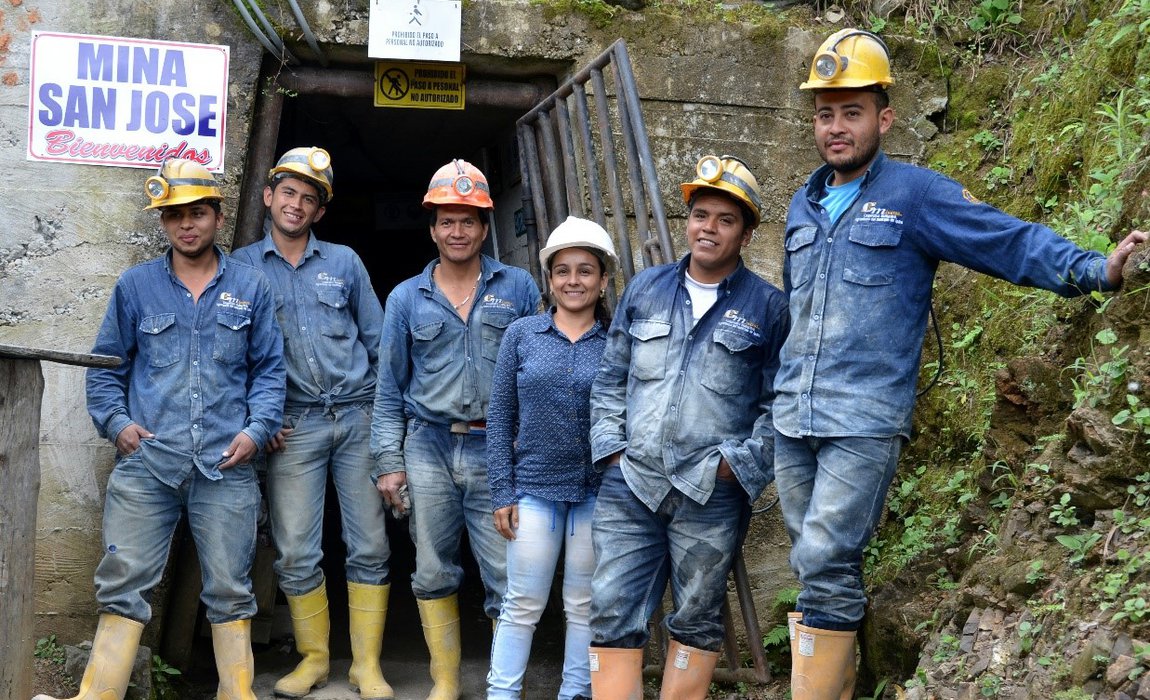 Responsible sourcing for Precious Metals
There are three widely accepted options for responsibly sourced precious metals. These are Fairtrade metals, Fairmined metals and, 100% recycled metals. 
Both Fairtrade and Fairmined are provenance accreditation schemes who work with ASM miners to bring their precious metals to market for a fair price. If a metal is certified Fairtrade or Fairmined, then the metals have been mined to their respective standard, the miners have been paid fairly, health and safety protections are in place and the mining community have been given access to support.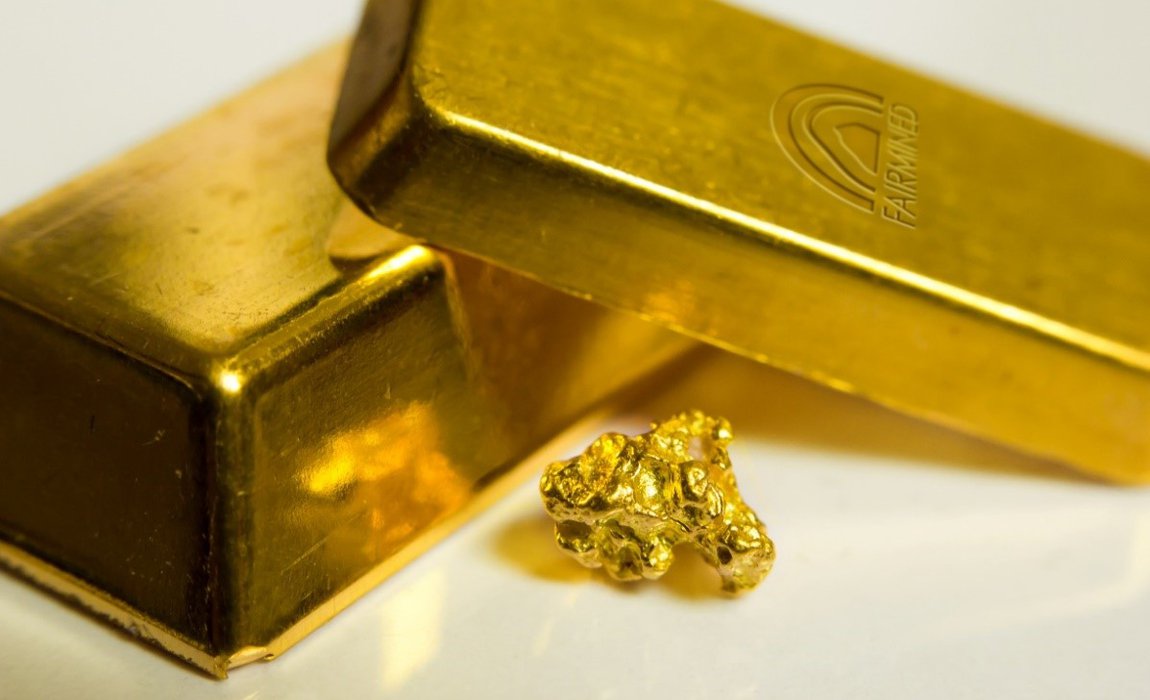 To sell Fairtrade or Fairmined metals you must be registered with the respective scheme. You can learn more about these schemes and find licensed suppliers through the following links:
 
Responsible sourcing options for Stones
Responsibly sourcing diamonds and gemstones presents some different challenges. It is common for stones to be mined in one country and cut and polished in another country with different health and safety standards. Additionally, it is much more difficult technically to appraise stones in order to trace them back to the mine of origin. 
There are not yet independently audited accreditation systems in place to certify gemstone origins as there are for precious metals. However, there are suppliers who are passionate about increasing the sustainable development of the gemstone trade who work directly with miners paying them fairly and supporting their communities.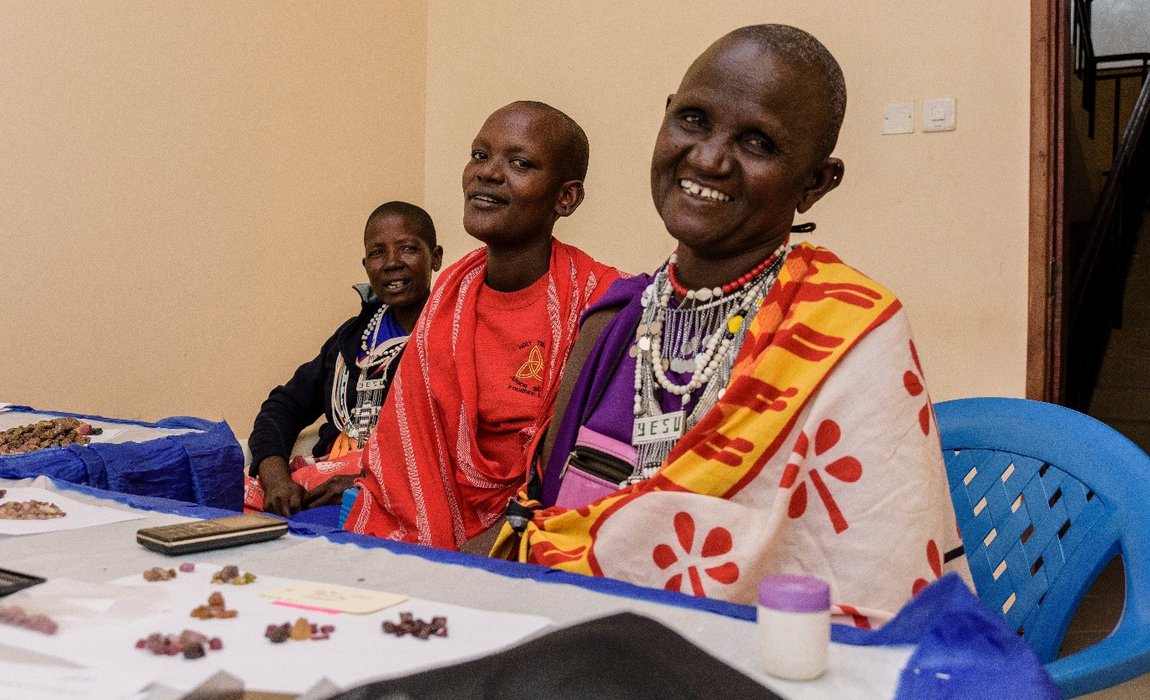 Raheli, 60, comes from a long line of pastoralists in eastern Tanzania. But as rainy seasons have become shorter and more intense, she says raising animals and crops has become harder. So about four years ago, she began mining gemstones, including tourmaline and sapphire.
"Through Pact's Moyo Gemstones project, Raheli is gaining valuable knowledge about her gems as well as access to international buyers. This is helping her get a fair price for her gems, raising her income. Raheli lives with three of her grandchildren and uses her mining income to help pay for their schooling."
There are three main options for responsibly sourced stones. These are; stones from suppliers with transparent and close relationships with the miners, recycled stones, and lab created stones. For more information and links to stone suppliers visit the stone sourcing section on the Incorporation of Goldsmiths Ethical Making Resource. 
Purchasing responsibly sourced materials requires developing an open dialogue with suppliers. It should be acceptable to ask questions about a supplier's supply chain. If you are met with criticisms or empty answers when you ask questions, this may be a sign of unethical supply chains. Even if a supplier is not aware of the origins or practices involved in parts of their supply chains, they should still be transparent about this and open to discussing their sources. No supplier will have all the answers, but many are working to improve the industry and are happy to share this journey with their clients. 
Supply and Demand
For some responsibly sourced materials such as Fairtrade and Fairmined gold and silver, the supply may not yet be as steady as non-certified metals. The reasons behind this are at times complex and often relate to the socio-political circumstances of the Fairtrade or Fairmined mines.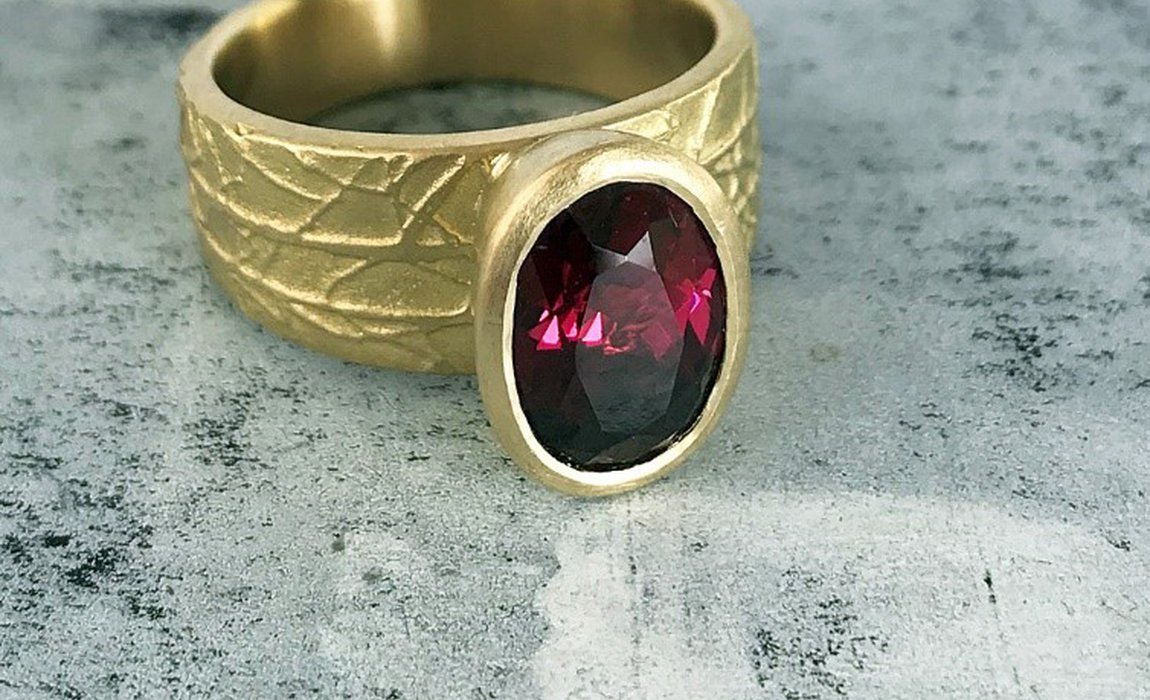 However, suppliers of Fairtrade and Fairmined metals are usually keen to share this message with makers. Reach out to suppliers and communicate what requirements you have, they will most likely do whatever they can to help you source responsibly.
As with any supply chain where actors are working towards responsible and sustainable improvements, the change cannot happen overnight and there is a degree to which consumers, makers and suppliers must work together. 
Throughout the jewellery supply chain, transparency is key. This includes communicating your journey of sustainability and responsible sourcing as a maker to your clients as well. 
Further information
References from this article:
There are many reputable sources of information relating to the jewellery, silversmithing and allied industries. Whether you are trying to find information on technical skills, processes, materials, makers or inspiration some resources relating to sustainability and ethics within the goldsmithing industry can be found below:
The Goldsmiths' Company Library relates specifically to gold and silversmithing, jewellery, assaying and hallmarking, precious metals, and the City of London and its guilds. The Library includes 8,000+ books and 15,000+ images, magazines, periodicals and journals, technical guides, films, special research collections, design drawings produced during the early and mid-twentieth century by British or UK-based craftspeople and subject files on a wide range of industry related topics. The Library is also responsible for the Company's archives, which date back to the 14th century. 
Sustainability and ethics related film content includes: 
Sustainability and ethics related articles include:

Further sources of information on sustainability and ethics can be found here:
Ethical Making Resource
The Ethical Making Resource is an online resource, for jewellers and silversmiths as well as consumers, looking for information about what ethical making means, why it is important and ways to adopt an ethical approach within a practice. The resource provides buyers and collectors with information on what responsible jewellery and silver means and what questions they should ask retailers. The resource includes: 
What ethical making means and the benefits of adopting an ethical approach
Information on the Fairtrade and Fairmined precious metal certification schemes 
Studio method alternatives including safer chemical alternatives
Tips for reducing the carbon footprint of a studio
Supplier lists of responsibly sourced precious metals, diamonds and gemstones 
Information on key initiatives in the industry and definitions of key terms
Links to critical papers and articles for further reading
 
Ethical Making Pledge
The Incorporation supports ethical making through their work with the art colleges in Scotland that offer silversmithing and jewellery courses at HND level and above. The Ethical Making Pledge was created to help these college departments implement ethical making into the way jewellery design and silversmithing is taught, both theoretically and practically. 
With the launch of the Ethical Making Pledge, Scotland is now the only country in the world with a national pledge to implement ethical making into their higher education programs. The pledge will lead to an improved awareness of ethical issues in graduating students and consequently to more jewellers and silversmiths in the trade with an ethical practice as their foundation.
 
Who are The Scottish Goldsmiths Trust?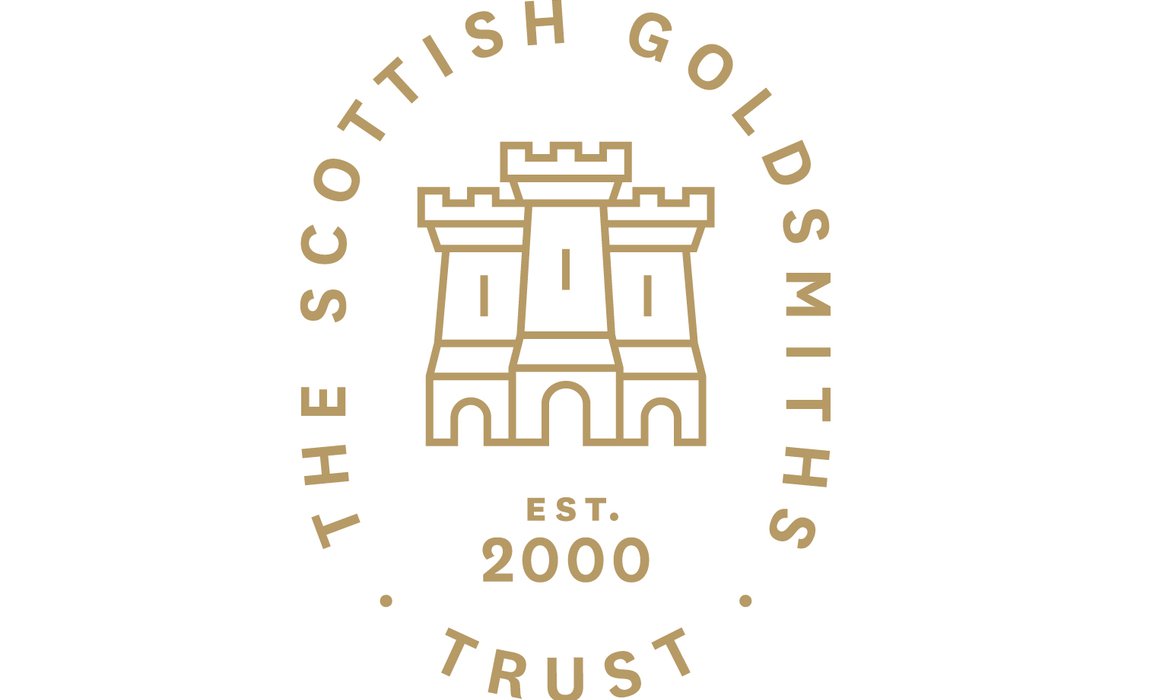 The Scottish Goldsmiths Trust (SGT) was founded by The Incorporation of Goldsmiths of the City of Edinburgh in the year 2000. The SGT has a dynamic programme of opportunities, exhibitions and awards. The SGT also curates the Millennium Silver collection, Silver of the Stars and the historical archives of The Incorporation of Goldsmiths of the City of Edinburgh. The work of the SGT focuses on promoting and supporting the education, art and craft of Scotland's gold and silversmithing heritage and trade. In recent years, their work has expanded with the creation of the Ethical Making Programme to support the adoption of responsible and sustainable practices in Jewellery and Silversmithing. 
The Ethical Making Programme consists of three core projects: The Ethical Making Resource, The Ethical Making Pledge and annual Symposium. The Programme seeks to empower others to develop their own ethical making approach and spread awareness of environmental and social responsibility in the making of jewellery and silver. As of 2022, the Ethical Making Programme is in partnership with The Goldsmiths' Centre, with the mutual goal of expanding the programme's aims throughout the UK. 
The Ethical Making Pledge (EM Pledge) is a collaborative and community-based initiative for jewellery and silversmithing educational institutions to embed practical and theoretical learning about ethical making across the UK to prepare the next generation of makers. In partnership with The Goldsmiths' Centre, the SGT have developed an ambitious plan to expand the EM Pledge across the UK and beyond higher educational institutions. 
For further information about the Ethical Making Programme, visit www.ethicalmaking.org