Gather & Gather launches first high street café at the Goldsmiths' Centre
Gather & Gather has officially announced the launch of Bench, its first high street café, located in the Goldsmiths' Centre. Two minutes from Farringdon Station and situated at the heart of the Clerkenwell creative community, Bench is a central element of the Goldsmiths' Centre at 42 Britton Street serving users of the Centre, the local business and residential community. It has a strong coffee offer, fresh hand crafted and innovative food with the option of eating out or using the 52 internal and 20 external covers.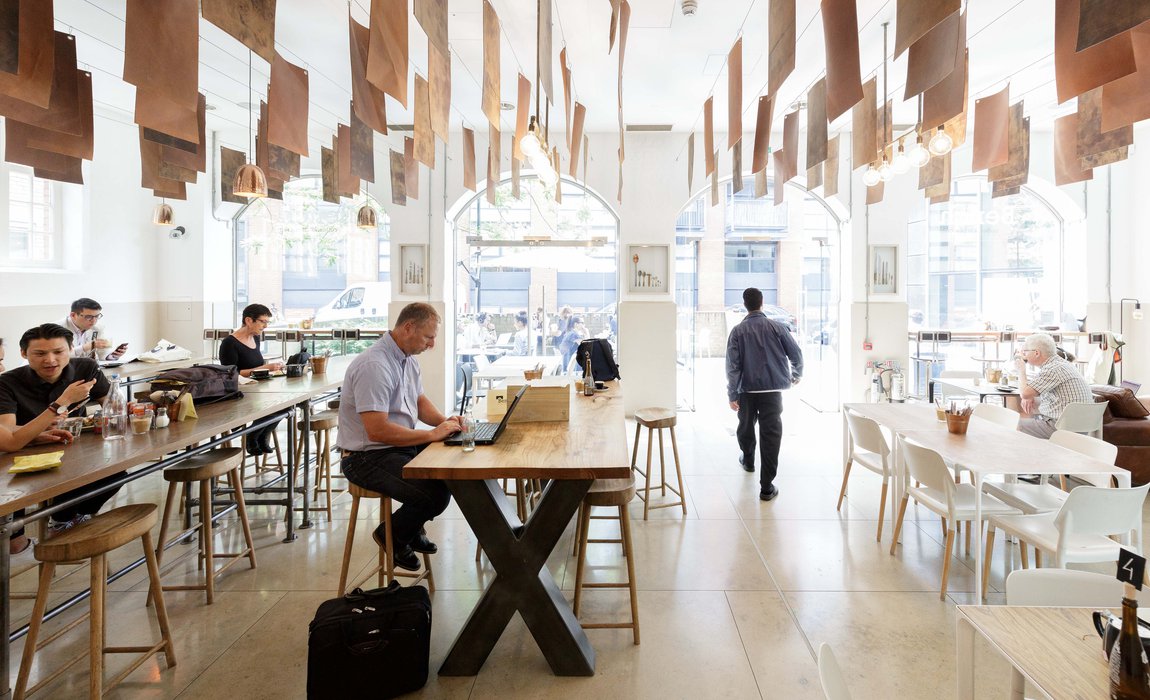 Gather & Gather began working at the Goldsmiths' Centre in late summer of 2014, quickly changing the nature of the food, preparing everything fresh on site and injecting the street food ethos of Gather & Gather into the operation. 
The Goldsmiths' Centre team worked with Boyd Thorpe Associates, an independent catering consultancy, who provided advice and support in identifying Gather & Gather as a successful catering partner for private venue hire and its in-house café. In December Gather & Gather worked with the Goldsmiths' Centre team and Fit Creative to refresh the Bench brand to ensure it reflected the Centre's own values, its sense of creativity, craftsmanship and community to become Gather & Gather's first high street café. 
"Bench is a really exciting project for us because as well as taking the Gather & Gather concept into the high street arena for the first time, we have already proved that our approach is one that the public love as we have seen turnover at Bench treble in December 2014 compared to twelve months before. Bench exemplifies Gather & Gather's approach of bringing food and people together and the importance of creating a collaborative space for the local community to interact with each other over food and coffee," said Allister Richards, managing director of Gather & Gather.
Bench's strapline of 'coffee, kitchen, craft' highlights the key focus areas of the café; expertly crafted coffee from Bristol roasters Extract Coffee and a menu of hand-created signature hot sandwiches, salads and daily changing main dishes in a building dedicated to supporting the next generation of goldsmiths. Artisan cakes and breakfast patisserie are all available from 8am on the café's 'bench', a large table in the centre of venue.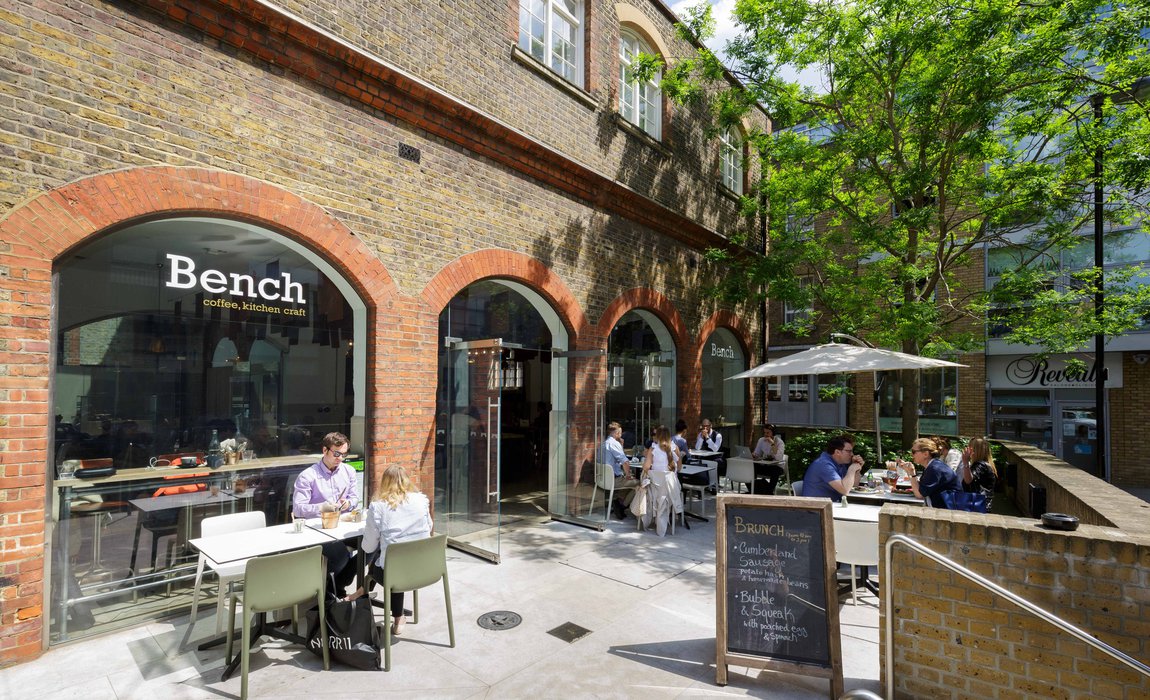 Karine Lepeuple, deputy director, Goldsmiths' Centre said, "Gather & Gather has totally embraced our vision of Bench reflecting the Goldsmiths' Centre's own values of creativity, craftsmanship and community. Gather & Gather's outstanding catering has also ensured that our private event business at the Goldsmiths' Centre is now growing fast, with each booking helping to support a young person into a professional career. Their teams' skill and commitment ensured the ideas sketched out by Boyd-Thorpe Associates and us became a reality. We're really pleased with the results."
Notes for editors
What is the Goldsmiths' Centre?
The Goldsmiths' Centre is a leading independent charity, founded by the Goldsmiths' Company in 2007, for the professional training of goldsmiths bringing together trainee and working goldsmiths as well as those interested in jewellery, silversmithing and respective allied trades. The organisation is a unique community that works and learns together to create a skilled workforce, boost the economy and promote craftsmanship in the UK. 
The Bench sits within the restored Grade II listed Victorian Board School with its training space, offices, meeting rooms and a new four-storey adjacent building housing workshops and studios and conference space. The name Bench and the new brand identity are derived from the shape of the goldsmith's work bench, which has remained the same shape for over 200 years. 
For more information go to www.goldsmiths-centre.org
What is Boyd Thorpe Associates?
Boyd Thorpe Associates are independent, professional catering consultants providing a range of catering related advisory services from market research and feasibility studies through to operational and business performance reviews, competitive tendering and ongoing performance monitoring. BTA acted as consultants for the Goldsmiths' Centre advising on the Bench concept and the tender of the catering contract. BTA's clients include The Imperial War Museum, National Portrait Gallery, Dulwich Picture Gallery, The Royal Parks, ZSL London Zoo, Museum of London and The National Trust.  
For more information go to www.boyd-thorpe-associates.co.uk
What is Gather & Gather?
Operating throughout the UK, Gather & Gather focuses on providing flexible and contemporary catering services as a standalone caterer or as part of an integrated facilities management model. 
Catering facilities can make or break the effectiveness of a workplace and great food and drink can help drive productivity, improve staff morale, and maximise competitive advantage. That is why food and people are at the heart of the Gather & Gather ethos.  
The team works hard to gather exciting new ideas, suppliers, ingredients, recipes and concepts in local and international markets, reinventing them so customers can gather and enjoy them.  
Gather & Gather is part of Mitie Group, the FTSE 250 strategic outsourcing company.
Find out more at www.gatherandgather.com
What is Mitie?
Mitie is a FTSE250 strategic outsourcing company. 
We work with people who want to perform better – now and in the future. We help our clients to run more efficient and effective businesses by looking after their facilities, their energy needs and the people they're responsible for. 
We're all about developing our people to excel every day, challenge the status quo, and inspire change in the way people live and work. 
Find out more at www.mitie.com
For further information