Goldsmiths' Craft and Design Council Welcomes Interest from New Supporters
The Goldsmiths' Craft & Design Council (GC&DC) hosted a VIP industry reception at the Goldsmiths' Centre in London on Tuesday 14th May in honour of the Patrons, Sponsors and Contributors of the annual GC&DC Awards – known in the trade as the 'Jewellery Oscars'.
The event welcomed 100 guests from across the UK industry, with GC&DC Chairman Andy Putland thanking the Awards' existing benefactors for their ongoing support, while encouraging other businesses and individuals in the trade to support the GC&DC Awards in 2020 and beyond.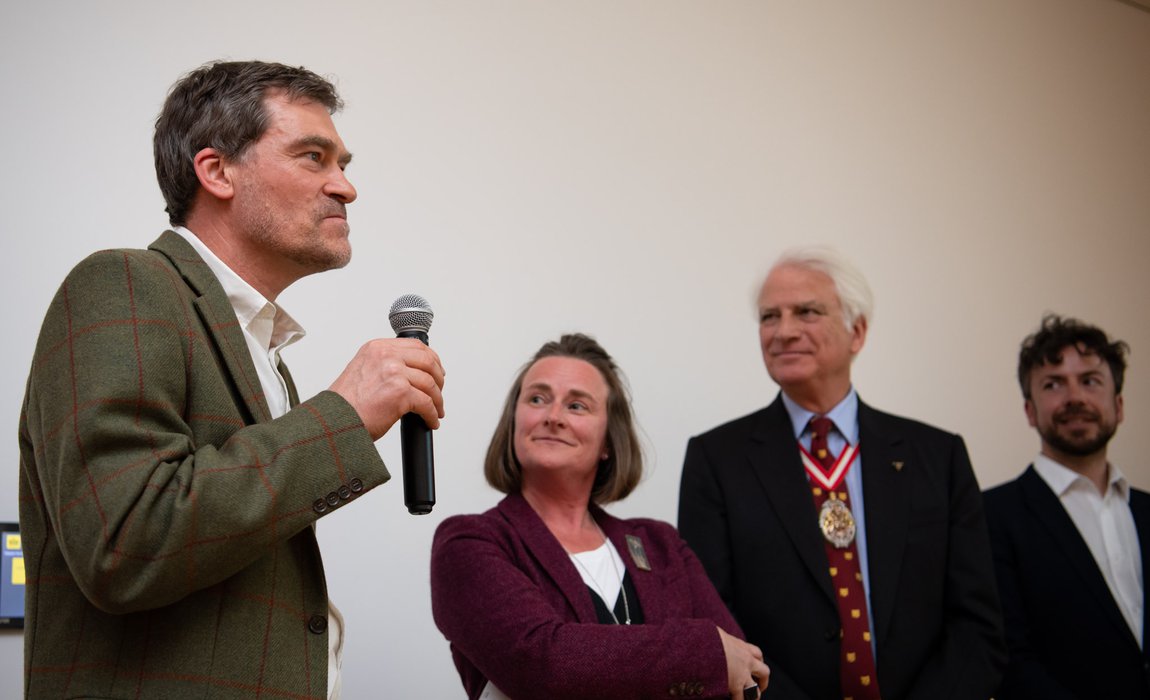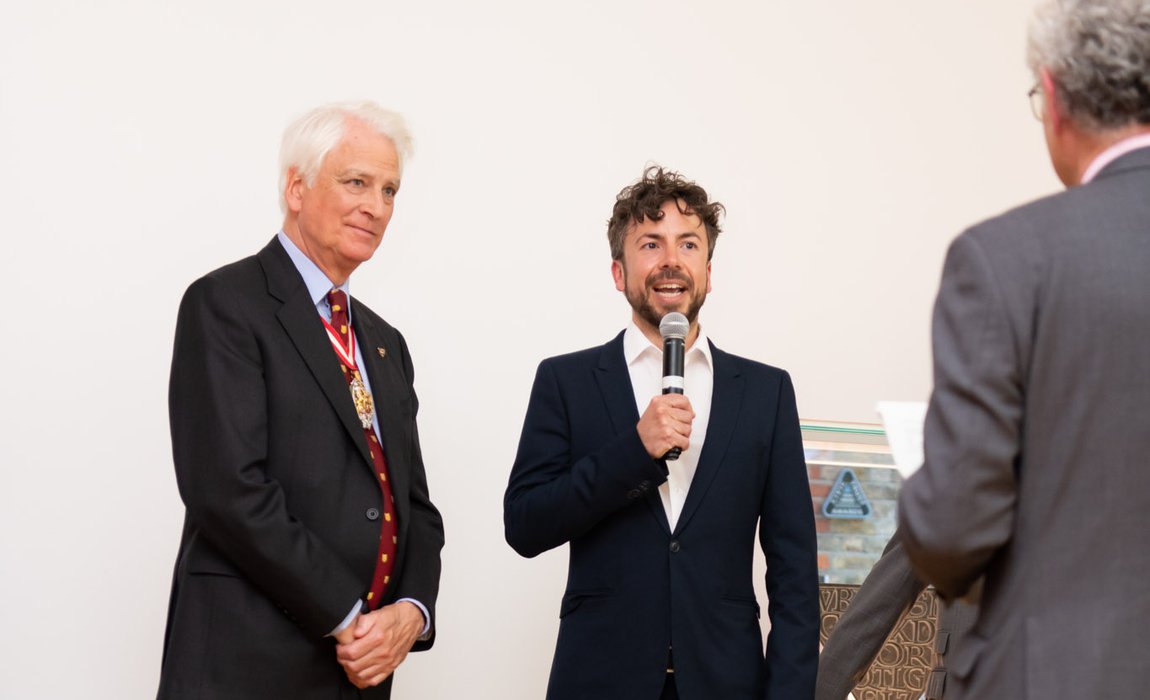 Guests enjoyed a special viewing of a video created on the 2019 GC&DC Awards night, which took place at Goldsmiths' Hall in February. This was followed by an exclusive Q&A with leading 2019 Patrons and their winners, who shared their experiences and the positive impact of the Awards. They expressed the importance of upholding quality in design and craftsmanship, and what it meant to them to win at the GC&DC Awards.
Speaking as a Patron of the Awards, Yves Frey, managing director of Yves Frey Diamonds, said:
"The 2019 Awards was a wonderful experience, with our entrants having a shared passion for coloured diamonds and the GC&DC – certainly we will support it next year."
Present on behalf of the Goldsmiths' Company, Prime Warden Michael Prideaux described the GC&DC Awards as inspiring UK-based designers and craftspeople to "push the boundaries of design". He praised 2019 Goldsmiths' Company Award winner John Moore for his daring neckpiece design, which reportedly took 200 hours to make.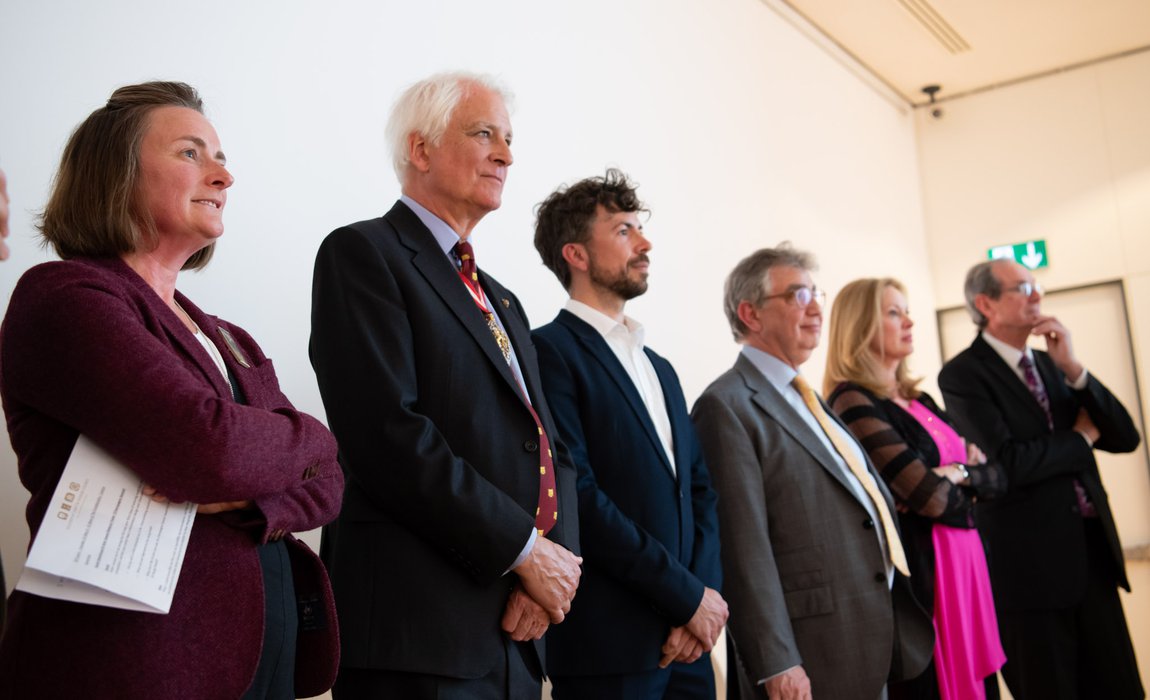 GC&DC vice chairman Peter Crump comments: "It is always fantastic to bring our industry supporters together, to express our gratitude for their ongoing support, and to show them how their sponsorship is inspiring both existing and future generations of craftspeople in jewellery, silversmithing and the allied trades. Thank you to everyone who came, and our future sponsors of the GC&DC Awards."
The GC&DC continues to work to its remit of encouraging, stimulating and promoting the pursuit of excellence in craftsmanship and design among those engaged in silversmithing, goldsmithing, jewellery and the allied trades in the UK. The Council remains the only peer-reviewed technical and creative awards in the UK industry, and are strongly supported by the leading organisations, brands and individuals wishing to uphold and future-proof the trade.
The Council's Founding and Leading Patron is the Goldsmiths' Company, with world-renowned jewellery houses Cartier and Graff as Principal Patrons. Special Patrons for the Awards currently include the Goldsmiths' Centre, International Jewellery London (IJL) and Brown & Newirth.
A full list of the Council's 2019 supporters can be found in the current competition brochure on the GCDC website.
For details of the sponsorship opportunities for the 2020 Awards, please contact: Brian Hill - 01233 720 067/07779 523 375, brian.hill@craftanddesigncouncil.org.uk or Alma Geller – 07502 414 340, info@craftanddesigncouncil.org.uk