The Goldsmiths' Centre opens its Precious Metal Grant 2020 competition for jewellery and silversmithing students
The Goldsmiths' Centre has now opened applications for its Precious Metal Grant competition aimed at HND, BA or MA level students studying jewellery, silversmithing or a related subject. The grant offers students the opportunity to design and produce a piece of their own work in precious metals supplied by Cookson Precious Metals (London) worth £750 (incl. VAT).
These annual bursaries give up to 12 silversmiths and 8 jewellers the unique opportunity to design and make jewellery, silver or associated pieces in precious metal, based on the quality of their submitted designs.
Last year's competition saw talented silversmith Estelle Burton, a graduate of University Centre Hastings, win a Goldsmiths' Precious Metal Grant and produce a series of hand raised silver vessels, titled m.other, exploring the notion of motherhood and the feelings of love and loss that accompany them. She took part in a special skill swap session where she was paired with Goldsmiths' Company Apprentices, William Sullivan from Ottewill Silversmiths and Jewellers and Sam Hunter from S.V.S Designs, who shared their expertise and knowledge with a group of Goldsmiths' Precious Metal Grant winners.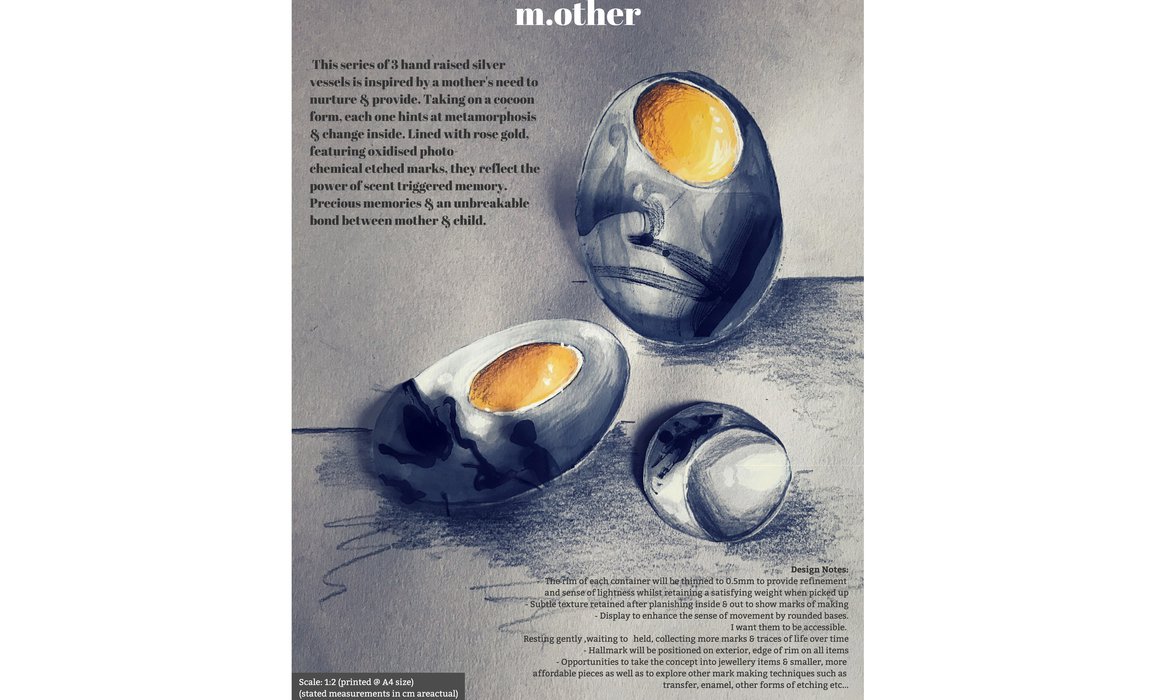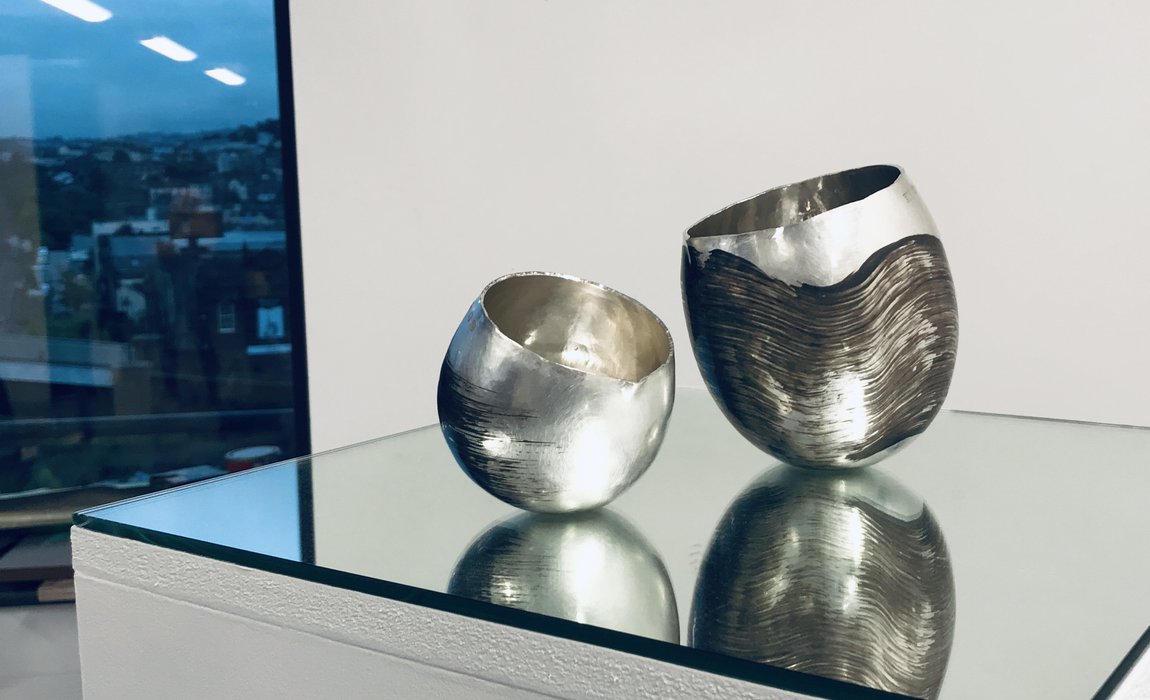 "I am undertaking something at a much larger scale than I would normally have attempted. Hand raising is a new skill for me and has made me determined to master it. I am now building up my strength and technique as a direct result of this experience. Going through the process of developing the concept and research, technical drawings and costings for the entry also helped me boil down the concept and think about what was important to retain within the work. A good discipline!"
– Silversmith Estelle Burton
"The Precious Metal Grants are our key initiative to identify emerging talent and are a great opportunity for anyone undertaking their final project. Not only do they provide funding to enable students to realise an ambitious design, they are also an opportunity to work with other emerging makers through our skills-swap initiative, learn more about the Goldsmiths' Centre, and ultimately promote their work."
– Julia Skilton, Education and Partnership Officer, The Goldsmiths' Centre
Applications for The Precious Metal Grant competition close on Monday 20 January 2020 for BA and MA students and Monday 17 February 2020 for HND students.