Getting Started Online: free introduction to business course
Are you a UK based designer, designer maker or skilled craftsperson aspiring to set up or running a start-up jewellery or silversmithing business? Getting Started Online is the course for you.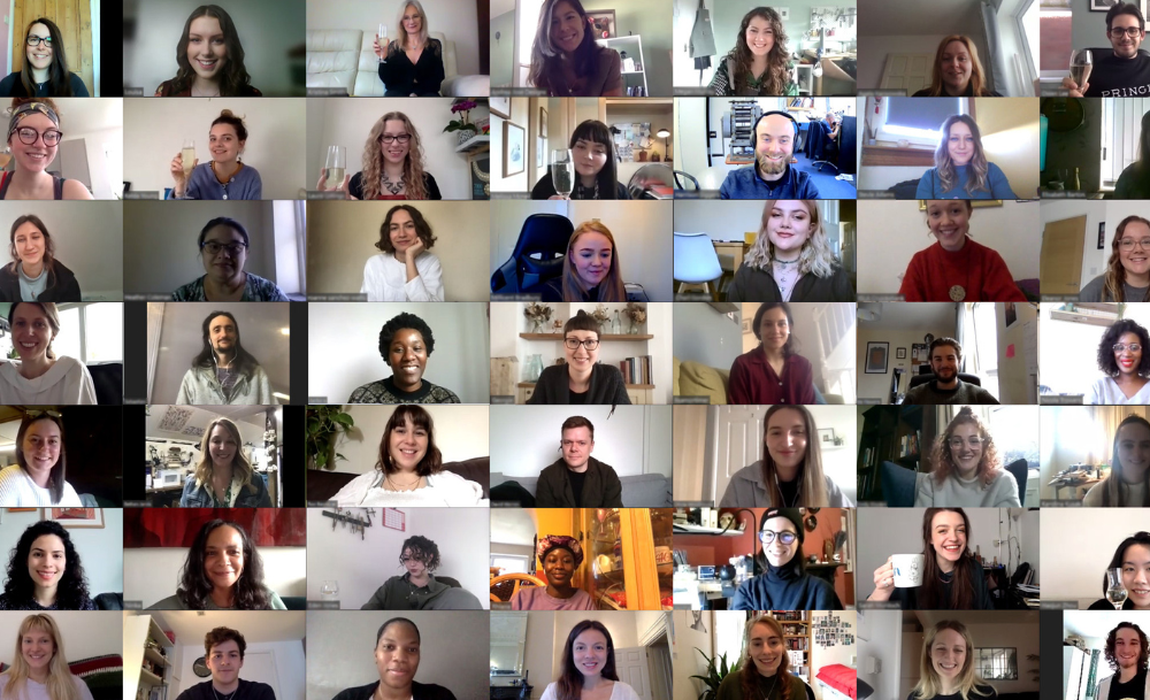 One-week intensive online course with over 100 participants.
Course dates: Mon 18 - Fri 22 March 2024, 10am - 3pm
Delivery: Online
Application deadline: Register your interest to be the first to hear when applications open for 2024. 
Course fee: Free for those who successfully apply 
Want to know more about this course? Just talk to our team! Call 020 7566 7650 or email professionaltraining@goldsmiths-centre.org
Scroll to the bottom of the page to register your interest for 2024.   
What is Getting Started Online?
It takes many steps to get a business off the ground in the jewellery and silversmithing industry. Our free Getting Started Online course helps you to: 
learn business essentials from industry experts 
network with your peers and others in the industry   
exhibit your work
Delivered through live webinars, the course consists of five industry-specific themed days:
Day 1: start and run your creative business 
Day 2: product development
Day 3: raise your business profile 
Day 4: brand and sell your work 
Day 5: develop sales channels
+ a follow-up exhibiting opportunity
"The information in the Getting Started Online course has been invaluable - real insider stuff that no one else tells you, pulling together the business and marketing skills you really need to make a jewellery business viable."
Who can I learn from?
Since the launch of Getting Started in 1981, the course has attracted an outstanding line-up of industry experts. Speakers in 2023 included: 
Rachael Taylor, journalist and editor for jewellery and watches
Sally Leonard, jeweller and founder of Leonard of London
Toyin Laketu, fashion business and digital consultant
Liz Olver, experienced jewellery industry professional skilled in design and product development
Zoe Cooper, over 15 years' experience in designing and delivering sales and leadership training, specifically for the luxury retail industry
"This course is really brilliant! All the speakers were so inspiring. They covered the well balanced programme with clarity and enthusiasm. I was enthralled every day."
Do I need particular skills or experience to apply?
We seek applicants who have come through a variety of training and learning routes. Please apply if you:
reside in the United Kingdom of Great Britain and Northern Ireland 
aspire to start, or are in the process of starting, or have recently started your own business or self-employment in the jewellery industry, whether as a designer, designer maker, silversmith or other skilled craftsperson
have completed an accredited precious metal course, an accredited course in a related craft discipline, or a jewellery or silversmithing industry apprenticeship in the United Kingdom of Great Britain and Northern Ireland. Examples of related craft disciplines, include non-precious metals, fashion, textiles, ceramics – usually these will have a design and/or making focus. Please contact our team if you are unsure whether your course meets this criteria. 
are willing and available to attend the full online course and have access to a reliable internet connection to do so.
Why should I apply?
Getting Started Online will enable you to learn from leading industry experts who will share their advice and experience. You will have the chance to network with like-minded creatives and make life-long connections in the industry.
The course will provide you knowledge and skills, inspire you put this into practice and start or develop your business. 
"Getting Started provided the motivation I needed to kick myself into gear. Structured, practical and immediately actionable."
You can also apply to exhibit your work as part of a physical exhibition and receive further training. Spotlighting Getting Started allows you to build your profile through promotion on our Instagram account, reaching over 21k followers. 
The course has helped to launch high-profile careers, including those of recent participants Alice Fry, Deborah Beck, Edward Xú and Genevieve Schwartz; as well as past alumni Ella Fearon-Low, Flora Bhattachary, Tomasz Donocik, Chris Knight and Richard Fox.
Through interactive workshops, you will learn the principles of how best to display your work and present it to a potential customer in a sales conversation. A special networking evening will enable you to put what you have learnt into practice and make new contacts and connections in the industry.
How do I apply?
Applications for 2023 are now closed. If you would like to be the first to hear when applications open for 2024, please register your interest in the form below and opt in to hear from the Goldsmiths' Centre about Getting Started Online and upcoming courses, events and news.
Register your interest for Getting Started Online