Getting Started 2023 Online
Are you a jeweller, silversmith or skilled craftsperson in the industry setting up your own business? Do you need support in developing your business skills? Getting Started could be the business taster course for you.
Part-time. 1 week course.
Course dates: Mon 20 to Fri 24 March 2023
Application deadline: Applications are now closed. 
Delivery: Online
Course fee: Free for those who successfully apply 
Or would you like to know more about this free course? Just talk to our team! Call 020 7566 7650 or email professionaltraining@goldsmiths-centre.org
What is Getting Started?
Celebrating 43 years, Getting Started is a free one-week introduction to business course for the most talented UK designers, designer makers and skilled craftspeople in the jewellery, silversmithing and allied industries.
Delivered completely online, this course will help you to get to grips with the fundamentals of setting up a successful business. Every session covers topics from managing and promoting your business, developing your product to successfully selling your work in person and online. Through live webinars and talks, leading industry experts will give you the benefits of their experience, so you can get a head start in your chosen creative career.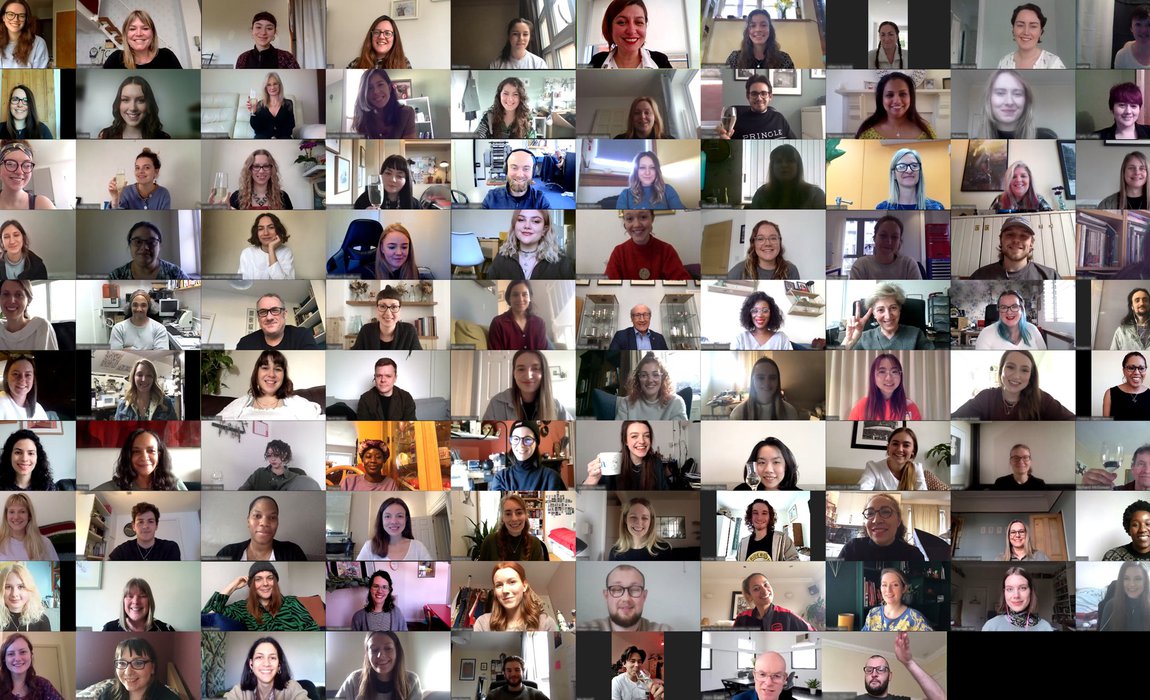 It's just an incredible opportunity to stop and reflect. To look at your own practice and what you do well and what you need to work on.
Getting Started course participant
What will I learn?
Delivered as a series of live webinars and talks from keynote speakers over five days, the programme focuses on:
Understanding your market
Developing your products 
Marketing yourself and your business
Selling in person and online
Running your business
Participants who complete the Getting Started programme can apply to participate in an online showcase launching in summer 2023. 
Who will be teaching me?
Started by the Goldsmiths' Company in 1981, Getting Started attracts a stellar line-up of highly experienced industry experts. Speakers in 2022 included:
Alison Branagan, author and visual arts and creative industries consultant 
Cara Bendon, branding and marketing specialist
Ed Hole, Business manager for the bespoke precious metals casting, 3D printing and production division at Weston Beamor
Gregory Parsons, independent curator, exhibition designer and producer working in the applied arts
Giulia Modolo, founded her coaching and sustainability business to offer strategic advice and hands-on support
Jean Noel-Soni, mastermind behind Top Notch Faceting
Liz Olver, Director of Product Design at bespoke fine jewellery brand Vashi
Nyasha Daley, leading communications expert and recognised Diversity and Inclusion professional, specialising in Women's Equality, Race and LGBT+
Patricia van der Akker, creative business adviser, trainer and coach with 25+ years' experience of working with 1,000s of creative businesses
Rachael Taylor, freelance jewellery journalist
Rod Judkins, writer, artist, and creative innovation consultant
Sally Leonard, jeweller and founder of Leonard of London
Toyin Laketu, fashion business and digital consultant 
Zoe Cooper, over 15 years' experience in designing and delivering sales and leadership training, specifically for the luxury retail industry
"This was a brilliant course. It's been amazing meeting like-minded people and some fantastic speakers. I cannot thank you all enough! I've been given the information that life experience probably wouldn't have given me."
Why should I apply?
You will finish the Getting Started week with a greater understanding of the skills needed to grow your business or develop your creative career. It has helped to launch a number of high profile careers, including those of recent participants Isla Gilham, Zeemou Zeng, Katharina Kraus and Andrew Fleming; as well as past alumni Ella Fearon-Low, Flora Bhattachary, Tomasz Donocik, Chris Knight and Richard Fox.
Through interactive workshops, you will learn the principles of how best to display your work and present it to a potential customer in a sale conversation. A special networking evening will enable you to put what you have learnt into practice and make new contacts and connections in the industry.
Do I need particular skills or experience to apply?
We seek applicants from across the industry who have come through a variety of training and learning routes. Please apply if you are/have: 
aspiring to start, or have recently started your own business or self-employment in the jewellery industry, whether as a designer, designer maker, or other skilled craftsperson 
completed an accredited Precious Metal course or a jewellery industry apprenticeship in the United Kingdom of Great Britain and Northern Ireland
residing in the United Kingdom of Great Britain and Northern Ireland
available to attend the online course and have access to a reliable internet connection 
You will need to have the ambition to kick start your own business or career; and be proactive and engaged within the jewellery, silversmithing and allied industries.
How do I apply?
Applications for 2022 are now closed.