Business Catalyst (Large) Grants
Our Business Catalyst (Large) Grants offer UK based jewellers, silversmiths and allied industry practitioners (with 5+ years' experience) the support to grow or expand their businesses. Grants of up to £7,000 (including VAT) help entrepreneurial designers and makers to spend time developing their skills and business knowledge.
£7,000 grants for sole traders and small businesses
Grant amount available: £7,000 (including VAT)
Applications close: Monday 15 January 2024 at 5pm
Number of grants available: 2
Like to know more? Read our Guidelines and FAQs or just to talk to our team or join one of our free Q&A sessions! All booking links can be found at the bottom of this page.
Click Apply now to start your application.
What are Business Catalyst (Large) Grants?
Our Business Catalyst (Large) Grants help entrepreneurial jewellers, silversmiths and allied industry practitioners who are resident in the UK and have growth plans for their business to access financial support to make these a reality. These grants have been funded by philanthropic giving from current members of the Goldsmiths' Company.
Funds of up to £7,000 (including VAT), which must be spent within 12 months of being received, can be used to help you:
adopt new skills and processes by accessing a programme of technical or business skills training within the Goldsmiths' Centre or our partners' portfolios, or an internship with a master craftsperson.
develop your team and provide new training for existing staff to ensure that the business can specialise or grow through additional knowledge and expertise. 
create new services or diversify your portfolio of work through developing a new collection intended for production in the UK or experimenting with collaborators.
expand your client base and make leaps into new markets or geographical areas by taking part in overseas exhibitions, selling opportunities, or building new partnerships.
All proposals must demonstrate a commitment to successful business growth – whether this is an increase in sales, productivity or profitability, or the potential to create new employment opportunities and an improvement in business processes.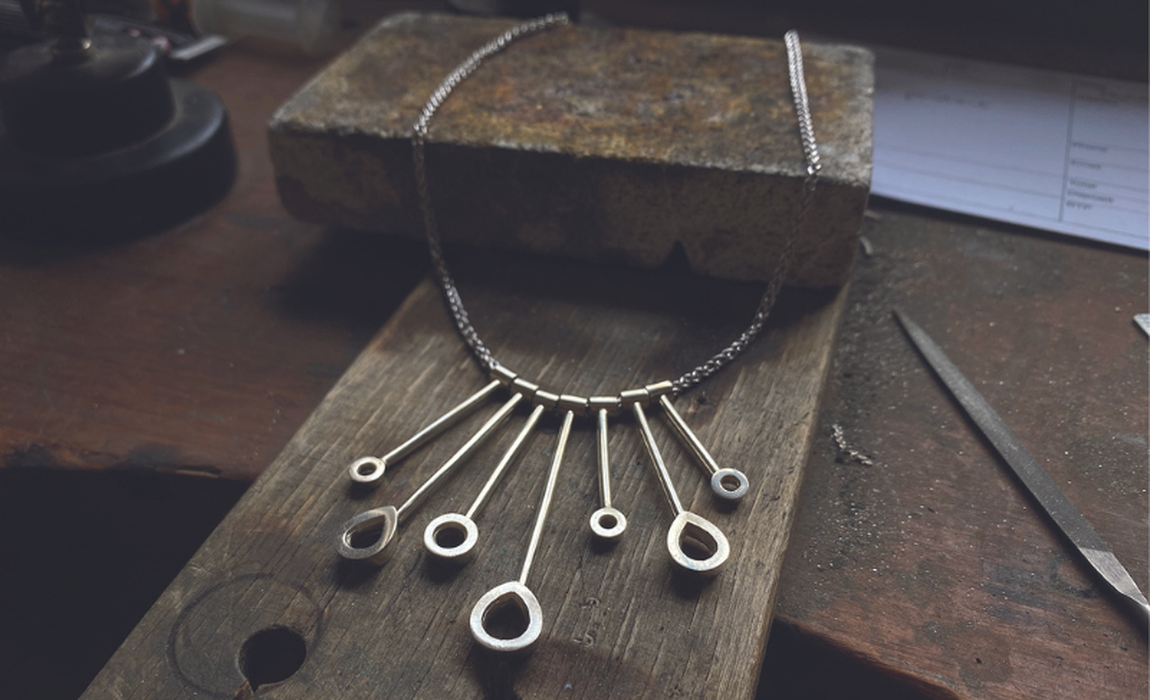 We knew that we wanted to step away from outsourcing, but it was difficult to take the time out to learn new skills or invest the money in learning. The Grant just came along at the right moment. It will save us time and money in the long run to have these skills because we will be more capable at resolving issues with pieces in-house.
You must practise in the UK for 5 years following receipt of your grant and must make a minimum of a 10% financial contribution towards the overall project cost. You are also expected to contribute to the Goldsmiths' Centre's programmes, through documenting your projects and mentoring within two years of completion. In doing so, you will share your knowledge and experience with other members of the industry and start-ups, thereby enriching the industry as a whole.
Who can apply?
The grants are open to people who:
are employed full time by their own Limited company (or if part time as 0.6 working week minimum), or as sole trader/self-employed, or micro business in the jewellery, silversmithing or allied industries.
are located and have a trading address in the UK with permanent right to remain if originally from overseas, this will need to be evidenced. They must have a UK bank account in the exact name they apply in and have the intention to remain resident in the UK for 5 years following receipt of the grant.
typically employ no more than 2 people (full-time or on a part-time equivalent), including yourself, and have a turnover up to £150,000.
are part of a small group of practitioners who usually collaborate in their work or create work together. In this instance, all individuals in the group must submit their own application and can only apply for one grant for their joint project. Organisations cannot apply, and individuals cannot apply on behalf of an organisation.
are in a financial position to contribute a minimum of 10% of the overall project cost. Proof of this funding will be required before the grant is made. Contributions in-kind, such as your time, will not be counted for this purpose.
have a minimum of 5 years of relevant business experience.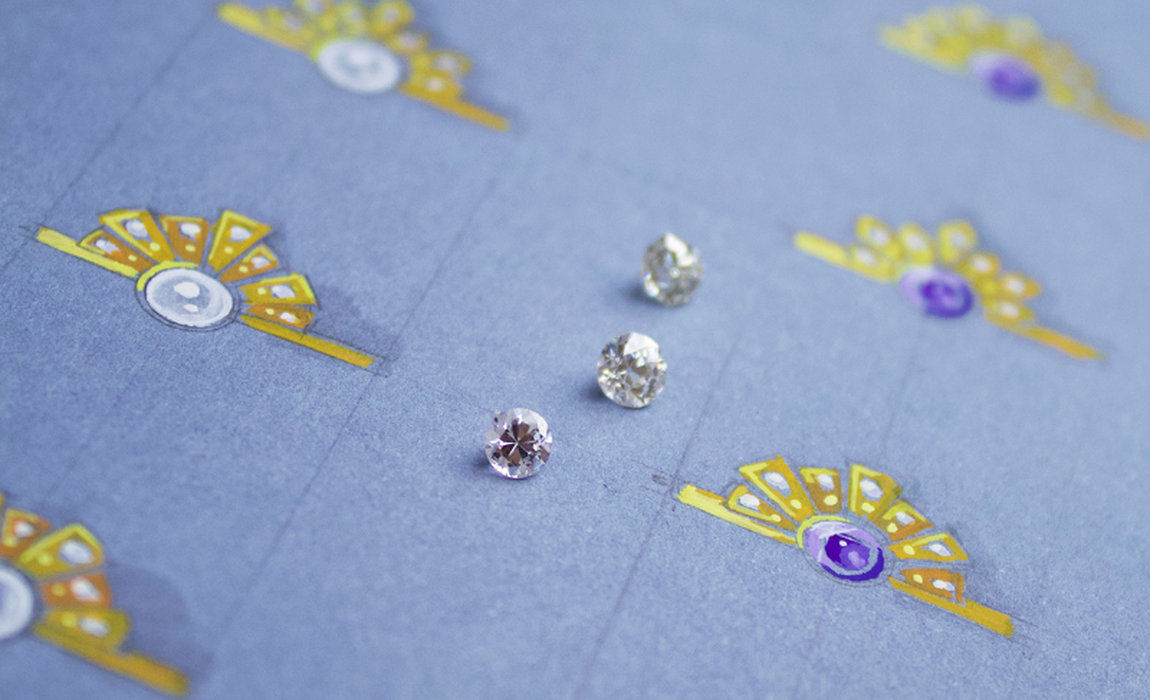 I wanted to undertake more bespoke design work – and gouache illustration is an incredibly helpful tool in showing clients what the designs are going to look like once created in 3D. I had stopped using gouache painting with the advent of CAD renders, but I wanted to get back to that traditional skill, and the Grant gave me the space to do so.
FAQs
During your project, you will need to demonstrate the impact of your received Business Catalyst (Large) Grant through a range of potential outcomes. This includes meeting measurable SMART targets identified in your application, such as an increase in sales, market segments reached, new work or employment opportunities created or an improvement in business processes.

We will also ask you to share your progress during the project and you will be asked for the following:
Receipt of all your funds received and budget breakdown of expenditure.
A mid-training report (including self-filmed footage and/or recorded in conversation Zoom session with the Goldsmiths' Centre) reflecting on your progress and areas to address in the second half of the training.
A completion report to be submitted within 6 months of the training to analyse the impact of your experience/training on your work and to demonstrate the steps you have taken to implement these and maximise the potential of your grant.
Got more questions?
To find out more about the application process and the grant itself, read our Guidelines and FAQs below, or book yourself into to a 1-2-1 session with our team: