Interview with Setting Out Participant - Jewellery Designer Emily Bedford
We caught up with jewellery designer Emily Bedford who is currently part of the Setting Out programme at the Goldsmiths' Centre. Emily runs her own brand which aims to add a sense of artistry to the everyday through its beautifully designed fine jewellery collections. In this blog post we talk to Emily about her design process and future plans.
Lovely to have you here Emily. Tell us a little about yourself, including what you do and how you got here.
It's lovely to be here. I design and hand make jewellery which I have done professionally for about 8 years. I started making pieces in my 20s, whilst I was at dance college. I love both arts, but I knew with jewellery I could interact with the world and make a living. I began selling my work to the other girls and realised that I could expand this casual approach to something more structured. Dance is something I had from the beginning, something I have been doing all my life, a personal passion of mine, whereas jewellery is a passion I discovered.
How would you describe your design style? What makes it unique?
My jewellery is elegant, vibrant and colourful with bold shaped, but intricate detail. I prefer style over fashion and I love a huge range of other jewellers' work. I want to convey a sense of artistry in my work and so it is not just a collection of clever shapes, but instead it is more of a feeling.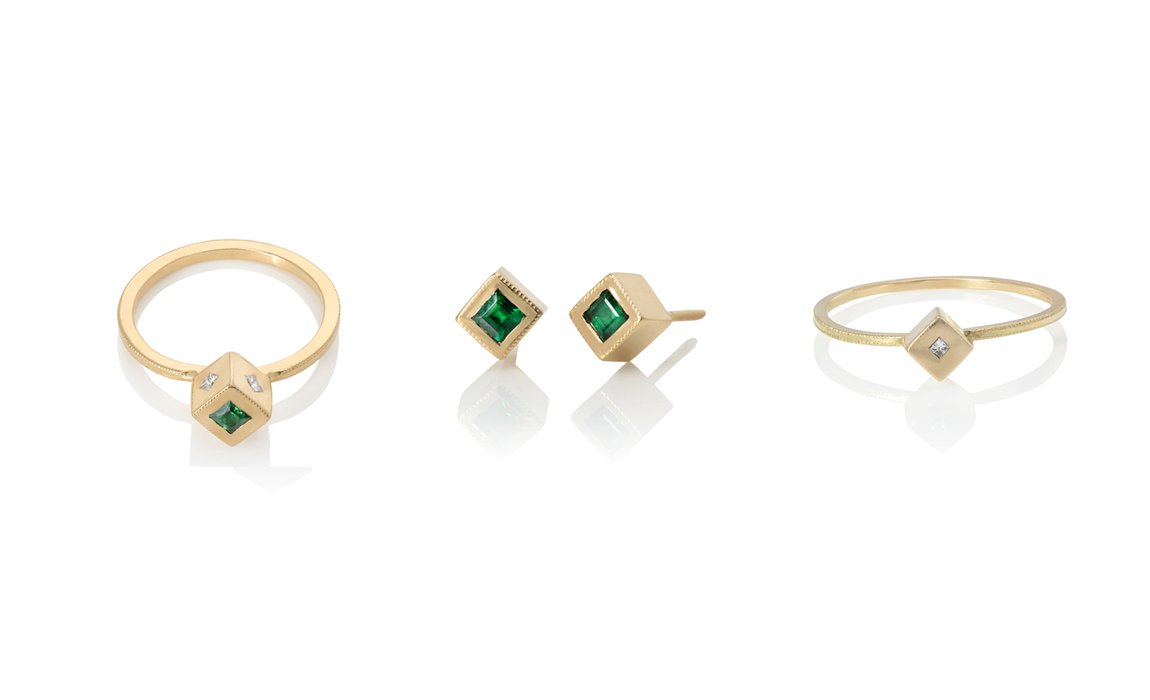 Where do you find inspiration for your pieces?
I definitely don't feel inspiration comes from a specific theme such as nature or another culture specifically. It's more of something instinctive like a thought or a feeling rather than expressing what I see. For example in my current collection I have a piece with an arch in the design but it doesn't come from architecture, more so that the structure expresses an idea such as uplift,  joy, lightness of foot, airiness or something aspirational - it is more the symbolism. 
What or who initially drew you to jewellery design?
When I was 6 or 7 my mother took me to a jeweller's house to buy some rings - it was in the 70's, the jeweller created these beautiful pieces which, to this day I still feel inspired by. That early experience definitely influenced the way I make jewellery. Even though I am surrounded by incredible technology, there's still something that resonates with me, the way she sat down alone and hand made her pieces. She made pieces that communicated something that other people understood. 40 years later I see her pieces every now and again and I can recognise her work because only she made it, she is living and breathing within the work. Even though I used a bit of CAD I still want that element of the person in it. I am trying to cross a bridge between creating something that is handmade yet finished with precision.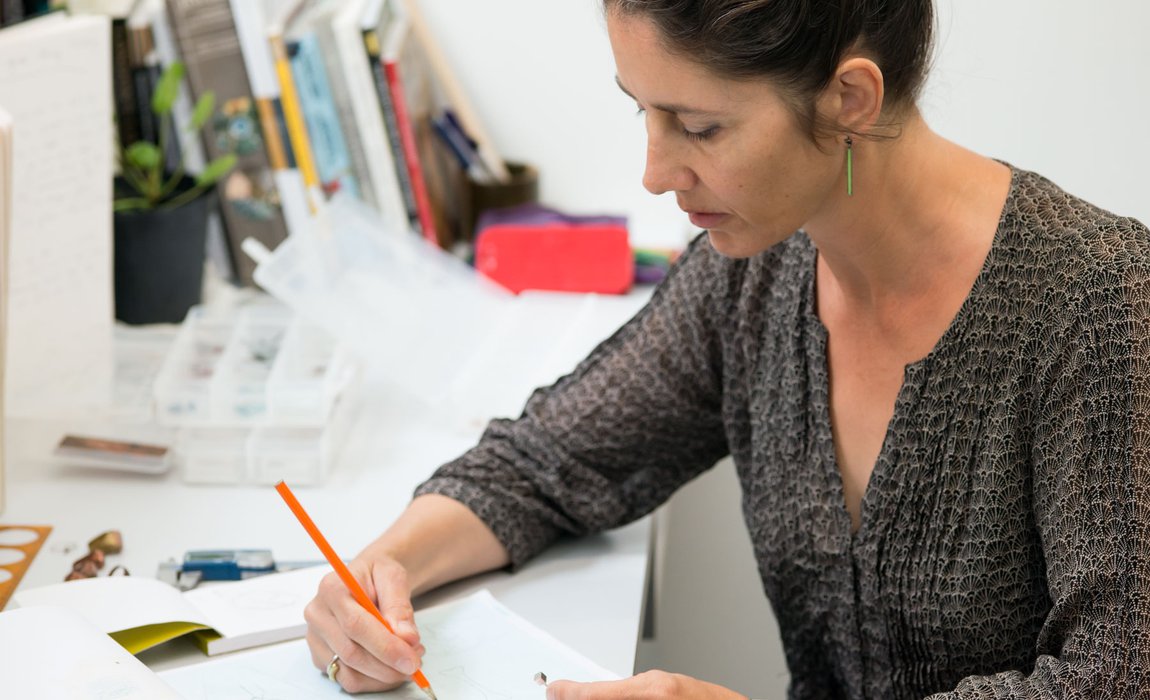 You've been honing your business skills this year with us on the Setting Out programme. How has the course helped you to kickstart your business?
The programme has plugged in all the gaps that were missing in my knowledge. I had got to a point in my business where I wasn't sure how to progress. I did do City and Guilds but am heavily self-taught too. When you're working on your own, you avoid what you cannot do, so you can get stuck. Being here is like someone holding a magnifying glass to all the bits that I haven't done. I couldn't draw well so made models to show my ideas to customers, however, this was time consuming; now I can sketch my ideas out more confidently. I can stand up in front of people and tell them what I am doing and talk with confidence about my work. I've also learnt a lot of computer skills including how to work CAD and Excel, have met inspiring gifted people and received priceless advice.
What are you planning to do once you have completed the Setting Out programme?
I am going to relaunch the business. I have been self-employed for nearly 8 years and was quite content to be making jewellery full time. I realised though that it was not sustainable. I'm looking forward to managing a jewellery business with the knowledge I have acquired here. I need the amazing workshops so will stay at the Centre for now and it is a difficult place to leave once you have experienced being here.
Do you have a most treasured item in your personal jewellery or art collection?
I have one remaining broken earring from the woman I mentioned. The other treasured item is a pair of earrings in the design of gold ballet shoes with a tiny pearl that my boyfriend got me from an antique shop when we first got together. From a distance they just look like a beautiful shape but it's only when you get closer that you recognise what they are and the intricate detail.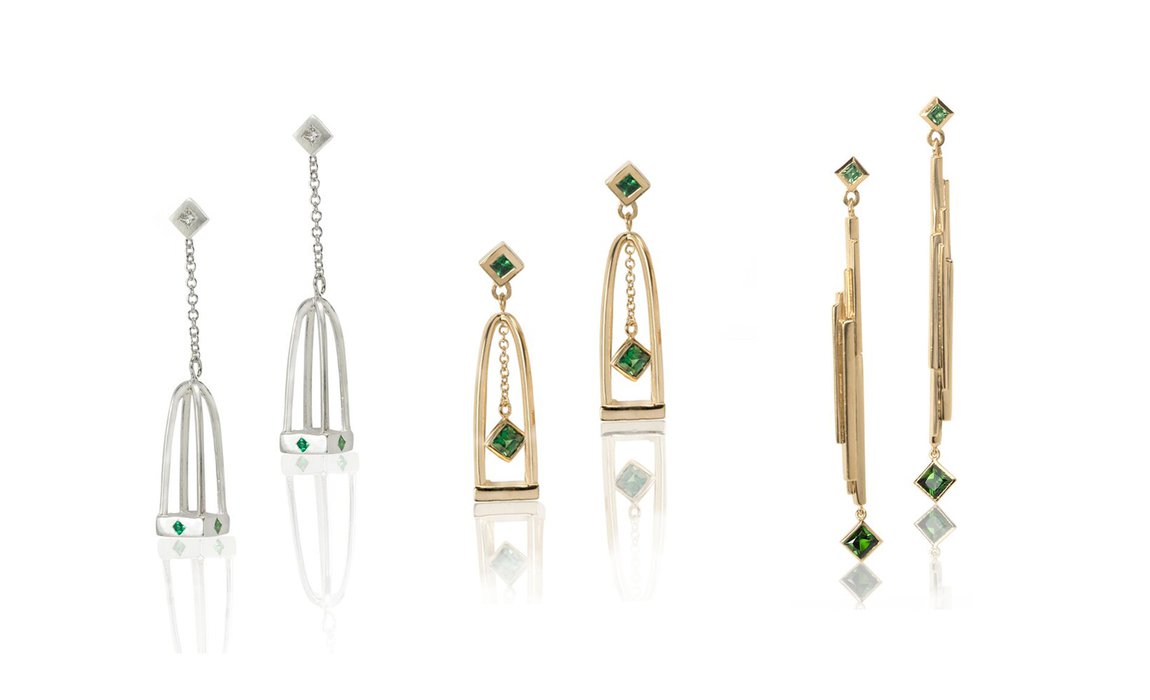 Who would you most like to see wearing your jewellery one day?
I just like it when the jewellery appeals to someone enough that they must buy it and have it. That is the magic bit of the equation that makes the business work or not work. No amount of technical skill, qualification, impressive CV or business planning can predict this.
What advice would you give to anyone who is thinking of applying for Setting Out?
That it requires a lot of your time. Setting Out is very intense and there's a lot to do. I thought I would arrive, get support and have a base for the business, but it is more immersive. I am lucky that I don't have to have other work while I am here; Setting Out is a big commitment. There's a lot of business homework, also there is no technical training as such, you need to be ready to launch a business. The year goes by very quickly and I found I had to be a sponge, absorbing all the information whilst working hard and leaving baggage behind.
 Click here for more information on the Setting Out programme.