In Conversation with Setting Out Participant, Jessica Jue
This week we interviewed talented silversmith and maker Jessica Jue, who has a long history with the Goldsmiths' Centre. Having completed our business taster course Getting Started in 2017, a year later she enjoyed a week's work experience with resident silversmith Clive Burr, contributed work to the Made for the Table exhibition, and collected numerous Goldsmiths' Craft & Design Council (GC&DC) Awards in 2019. A regular Goldsmiths' Fair participant, most recently, Jessica has been enrolled on our business incubation course Setting Out, and will be applying her freshly honed business skills to a talk at New Designers on 28 June 2019.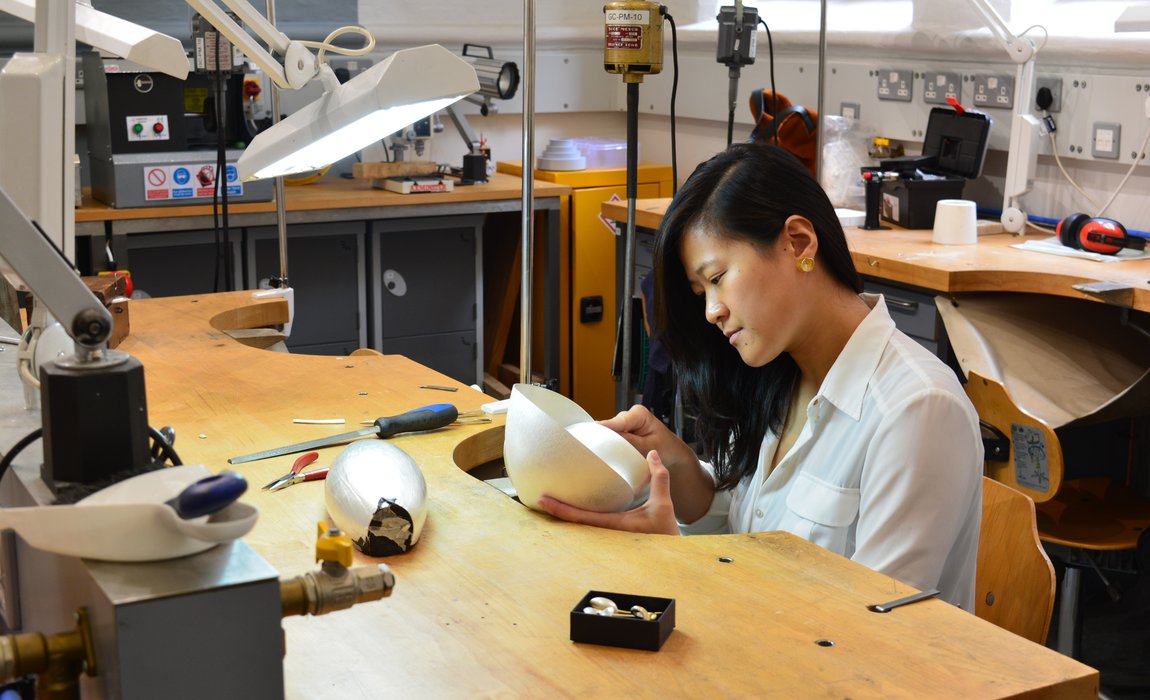 Could you tell us a bit about what you're doing in your career right now - what's changed since your last interview with the Goldsmiths' Centre for Made for the Table?
Quite a bit has happened since my last interview with the Centre, Made for the Table seems so long ago now! During the past year I have developed some new work, participated in several exhibitions and fairs abroad, but I think one of the main events has been starting the business incubation course 'Setting Out' at the Goldsmiths' Centre last September. Ever since, I have been creating my work here and receiving lots of mentoring and advice as to how to improve and grow my business.
This year has not just been about developing a new range of work, but it's also heavily focused on reevaluating my entire business strategy, and expanding my knowledge on marketing, branding, costing, customer profiling, etc. and applying that new set of skills to my business.
What does a regular day look like for you?
A regular day involves going into the Centre in the morning and starting the day with a very large coffee, whilst getting all my admin work done as quickly as possible. Then I will either attend the business sessions for Setting Out, complete course work, or I'll head into the workshop to develop my new range of pieces or complete the commissions I get throughout the year.
You'll be hosting a talk at New Designers with Daisy Grice and Leonid Dementiev. What challenges are involved in presenting a talk like this – and are you looking forward to it?
I very much look forward to presenting this talk, New Designers is something I love going to every year anyway, so getting involved like this is really quite exciting! I think one of the main challenges is to talk about your development and process in a way that is helpful and inspiring to others. I hope that talking about some of the training and support I have received over the years will be motivation for others, and will help to reassure makers that starting a business isn't all that daunting, as there are always people around to give you guidance and help you out.
You've previously exhibited your work at New Designers. Did meeting and viewing the work of other exhibitors have an impact on you as a maker?
Yes, exhibiting at New Designers has definitely impacted me as a maker. I think one of the nicest things was to meet so many other creatives who are all at the same stage as you are, and look at the way they would approach their graduate collection. It was interesting to see so many different materials, as well as techniques being used, and it generally was a very insightful week of learning and networking.
What do you have planned for Goldsmiths' Fair, and has your practice or style evolved much since the first time you took part?
I have quite a bit planned for Goldsmiths' Fair this year. First of all I am developing a whole new range of jewellery, as well as several centerpieces of silverware. In terms of style, I am hoping for this new range to be even more fluid and rhythmic than the previous one, and that I am developing an even more prominent signature style. But most importantly, there is now much more consideration behind all my pieces, as Setting Out has definitely influenced my approach to the designing and making of a piece. I very much look forward to applying all this knowledge on my newest collection of work.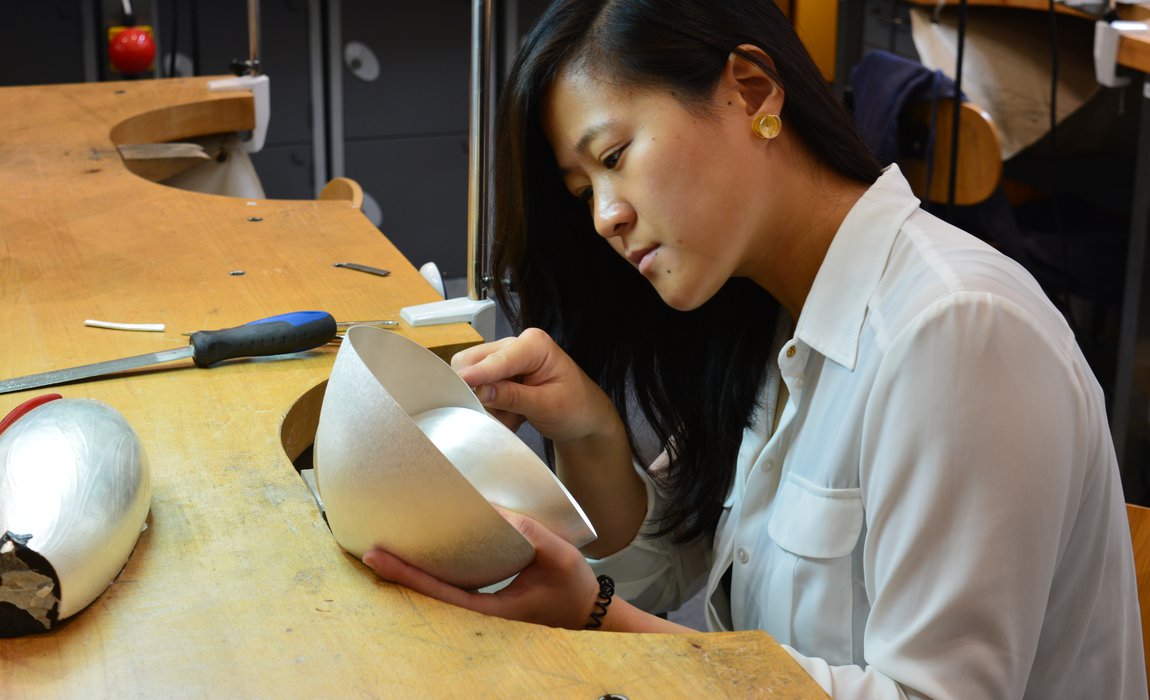 What's next for you in your career?
What's next is to expand my business, continue honing my skills as a silversmith and reach out to more platforms to show my work.