Shine 2018: Melissa Montague
Melissa Montague is yet another talented participant in Shine 2018. She chatted to us this week about the development of her distinctive style in silver and mixed metals, and documenting her making process on film.
Why did you decide to become a metalsmith?
As a child, I often made simple bead jewellery with my mum. Then I studied Art at college, and discovered the beautiful properties of copper, which lead to me beginning a degree in Jewellery and Metalwork. During my degree, I was always unsure whether I wanted to focus on jewellery or objects and that has carried through a little in my work now, with some of my pieces being small and jewellery-like. One thing I am very sure of is that I love working with metal and ultimately whatever I make is centred around the material and exploring its properties.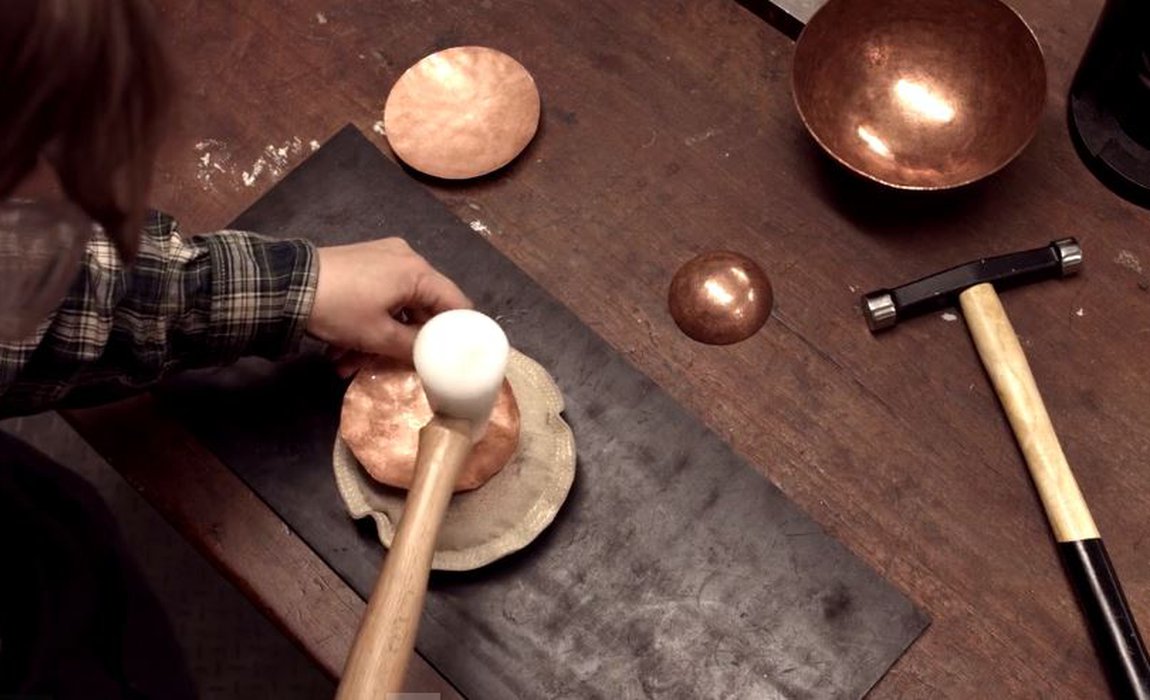 You make silver and metal objects, how do these collections differ, and do they have different audiences?
Yes, I think my practice is multifaceted and this is reflected in my work. I strive for a distinct aesthetic in all of my pieces but have two main strands to my collections. My mixed metal objects are an exploration of form, surface and function with some set parameters such as scale and material, and many are created from found objects. These objects are not intended to be functional, however they are intended to make you question their purpose, to look closer at them and if possible, pick them up. People really respond to this, it elevates the pieces.
My silver objects on the other hand are generally functional and tend to be larger pieces, such as drinking vessels and spoons. These are created to be used if you choose, but are primarily intended to be displayed. I love working with silver, particularly getting pieces hallmarked, and the idea that one day someone will rediscover them and know where, when and who made them.
What techniques do you use to create your pieces?
I use a lot of hammer techniques such as forging and raising. This is to manipulate the shape of the metal, and for the finished surface decoration. I also construct a lot of my work from separate components by soldering and occasionally riveting. Most of my pieces are fully or partially chemically oxidised to emphasise the surface texture.
How do you want your products to be used by customers?
I design my work to be on display, so I hope that my customers choose to display it.
You document the making process on film. Why do you wish to share your process in this way and what kind of responses do you get from customers?
I have always been fascinated by how things are made or how they go together - I even love building flatpack furniture! I wanted to share my process for two main reasons; firstly because I am so interested in the making process that I figured other people must be too; secondly I think it's really important to my work specifically because it can be quite ambiguous in both the outcome and process.
For example, there are several ways to make a vessel and some of my smaller pieces start as a piece of pipe, whereas some of the other pieces start as a flat sheet. The time that goes into these different processes will be reflected in the price. People that have seen the film have been really positive about it, and are really surprised to see the beginnings of a piece raised from flat sheet. I intend to get more films made in the future.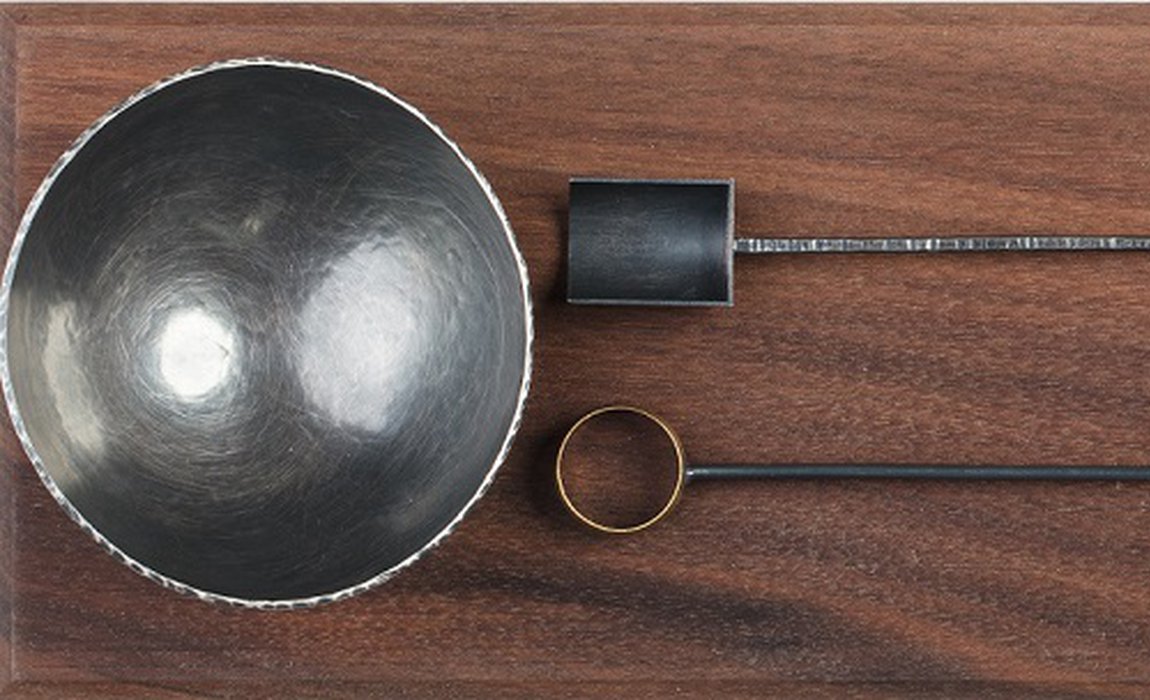 What do you hope to gain from exhibiting at Shine?
I really wanted the opportunity to show my collection in its entirety, as very often galleries prefer a variety of pieces. I hope that my work is being viewed by a different demographic that may not have seen it otherwise, and that I might gain some new admirers who go on to become customers.