Talented jewellers Paul Savage and Paul Wilson on founding their creative business RockPAUL
This week we speak to talented jewellery designers and resident craftsmen Paul Savage and Paul Wilson, founders of the creative business RockPAUL. Formerly Gold Members, they are now based at the Goldsmiths' Centre in their own studio where the duo creates unique, handmade jewellery designs.
Could you please tell us a little bit about yourself and your career to date?
Wilson – My name is Paul Wilson. I am a classically trained diamond mounter and I have worked for C A Treble for around 14 years, which is where I completed my apprenticeship. I specialise in diamond mounting but I also do a lot of wax carving and polishing. I have worked for a lot of London's West End companies doing a varied amount of work from one off bespoke pieces, to mass produced work and repairs. 
Savage – My name is Paul Savage and I am a small worker. I completed my apprenticeship with Clive Burr and have been working with him for 14 years, up until we started RockPAUL in February 2016. Like Paul Wilson I have completed a lot of work for many West End clients around the world making large pieces from trophies to tableware, boxes and object d'art. 
Who came up with the name RockPAUL?
Wilson - We wanted to create a unique brand name, something a little more quirky and different as opposed to a classic double barrelled name which has already been done before. We like RockPAUL as it is relevant to us and what we do. 
Tell us a little about your business. How long have you been trading for and what services does your company provide to the trade?
Wilson – Paul Savage and I have worked together for many years creating fine jewellery but it was only about a year ago when we decided to start up RockPAUL as a limited company. During that time RockPAUL has grown and grown. It was quite daunting to start with as neither of us had experience with running our own business but every day we seem to get more and more out of the business and it has been a huge learning curve. 
Savage – Although it was a big jump we have eased ourselves into it slowly, taking on more and more work each month. There was so much to learn and even now it is just a case of getting as much information from everyone to help us build the company up and get it running so that it is profitable. We have been overwhelmed by the amount of support from friends, family, clients and of course the Goldsmiths' Centre. 
Wilson - We noticed there were a lot of big diamond mounting firms but not many small ones. There was no brand behind it and that is where the idea of creating RockPAUL stemmed from. We are different in the sense that we can do quite a varied amount of work, Paul Savage being a small worker and I a diamond mounter, we can cover all bases and therefore we are a unique partnership. 
What motivated you to start your own business?
Wilson – We have both been working for the same company for such a long time and we have learnt so much over the last 14 years. Paul and I started the apprenticeship scheme together. It was a case of wanting to move on, make more money, do something new and have our own control over what we do, moving forward in our careers. We both needed a new challenge and setting up RockPAUL has certainly done this.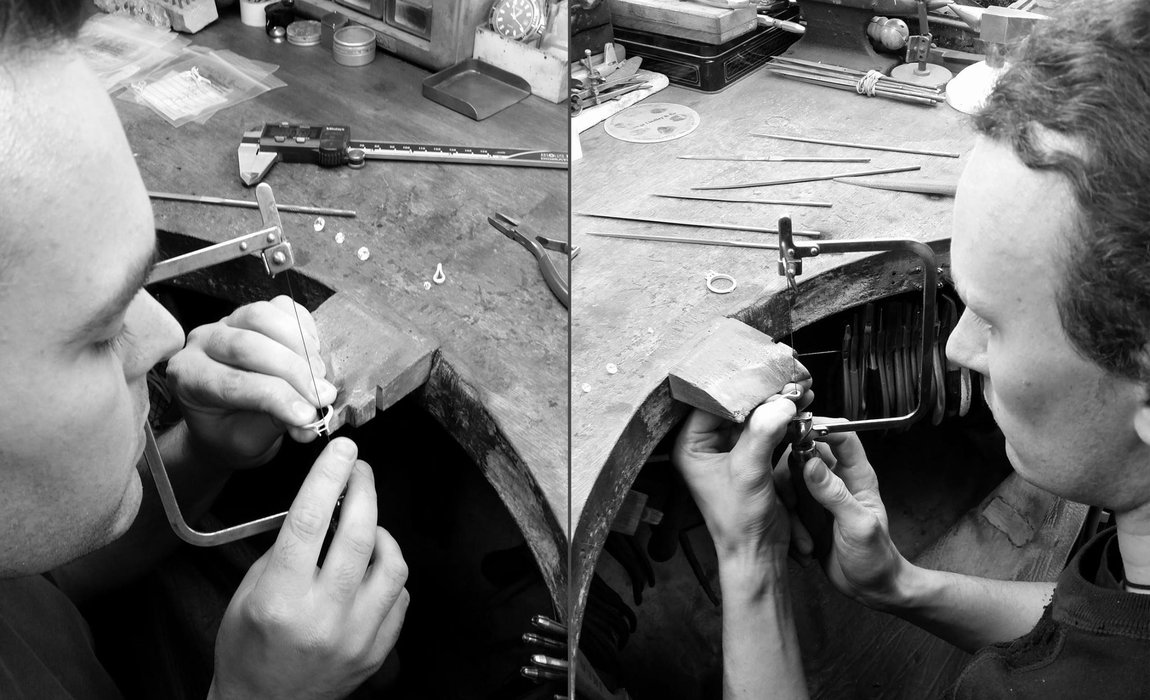 You have worked on pieces for royalty and many VIP clients from around the world. What does it take to work in the luxury goods market?
Savage – Patience. Doing the kind of work that we know, quite a lot of the time you are thinking about how you can develop and refine an idea as the end product has to be absolutely top of the end quality. If you are reproducing one off pieces they have to be the best. Patience is the biggest virtue and you just need the right mind-set. Also not having a problem with finding fault or someone else finding fault in what you are doing. I am very critical of the work that I produce but I believe you have to be, to be the best. 
You both are involved with the Goldsmiths' Centre's charitable activities and support aspiring craftspeople to learn technical skills. What do you particularly enjoy about teaching others?
Savage – Witnessing my students learning and developing new skills from seeing them starting in the workshop not having a clue what to do, to then seeing them at the end produce the piece you have asked them to make is very rewarding. Even if I am seeing someone for half an hour and they just want a bit of guidance, it is nice to be able to pass on some knowledge and skills. I am so passionate about sharing this knowledge and passing our skills on to the next generation, we cannot let this trade die out and it is something that we need to all do. 
Wilson – Paul and I really appreciate the journey as we were both apprentices so we have been there and got the t-shirts! It is exhausting but really rewarding. We are always learning from our peers and other craftsmen. It is a pleasure to share our knowledge with the future generation.
What advice would you give to anyone who's interested in starting their own business?
Savage – Do your research; find trustworthy craftsmen and suppliers in order to build your network. Make sure the people you surround yourself with are able to give you the right information. It has taken us a long time to find the right people and now we have a solid network that supports RockPAUL. You are investing a lot of time at the beginning with very little gain. It is also important to be involved in your trade such as making sure you are at events, meeting the right people and asking lots of questions. 
Wilson – Even though we officially set up RockPAUL last February, it has taken a lot longer than that to sit down and think about it, write out a business plan and get the right contacts. Between us we have 28 years of experience and a lot of support from our network. You have to be prepared to invest time and effort and we had to purchase several pieces of equipment and machines, although we have been quite fortunate in that our peers have passed things on to us.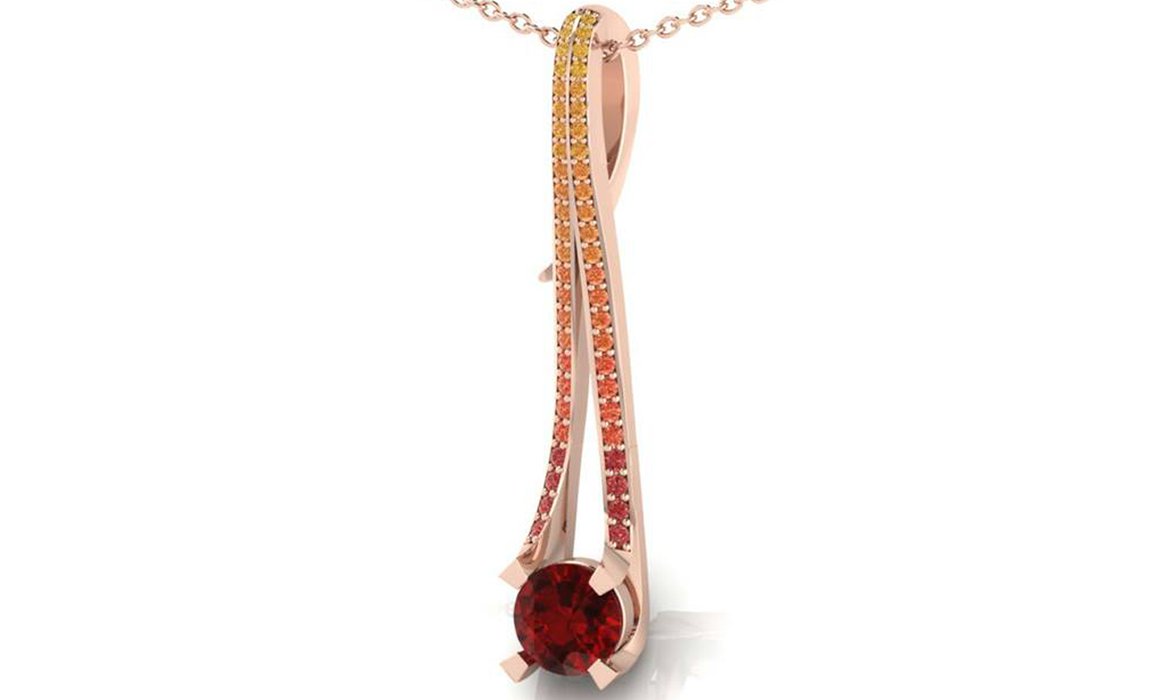 What would you like to make that you haven't so far?
Wilson – I have never had the pleasure of making a tiara. We have had a few come into the workshop for repairs but to actually make one from scratch would be fantastic and a different challenge.
Savage – I like model making and I would like to make a car. Although I have worked on car models before, I have never made one completely from scratch so this would be a great challenge.
What are your business plans for the future?