Foundation Programme: An Interview with Zoe Williamson
Zoe Williamson has just begun her journey into the industry. A first year student on the Goldsmiths' Centre's Foundation Programme, she joined the course in September 2018 after seeking a more hands-on alternative to university-style learning.
How did you first hear about the Goldsmiths' Centre?
I first heard about the Centre through a family friend, Brian Hill. He is a consultant on the Goldsmiths' Craft and Design Council (GC&DC) and had the GC&DC Award book on his kitchen table. My mum flicked through it and said straight away 'Zoe would like this'. So, we did some research, and that led to me doing some work experience at Ottewill Silversmiths, which I absolutely loved.
What inspired you to apply for the Foundation Programme?
I've never really been that academic. I did okay at my GCSE's, but I'm more of a practical learner, writing has never been for me, so university didn't feel like a good fit. Since I loved my work experience so much, and I've always thought about doing an apprenticeship, I looked into it, found the Foundation Programme and decided to go for it.
Have you always been a creative person?
Yes. Since I was in reception at school, I've always made things with my hands, from cardboard and other materials. When I started secondary school, that instinct grew, especially when I did an Art and Design Tech GSCE, which I loved.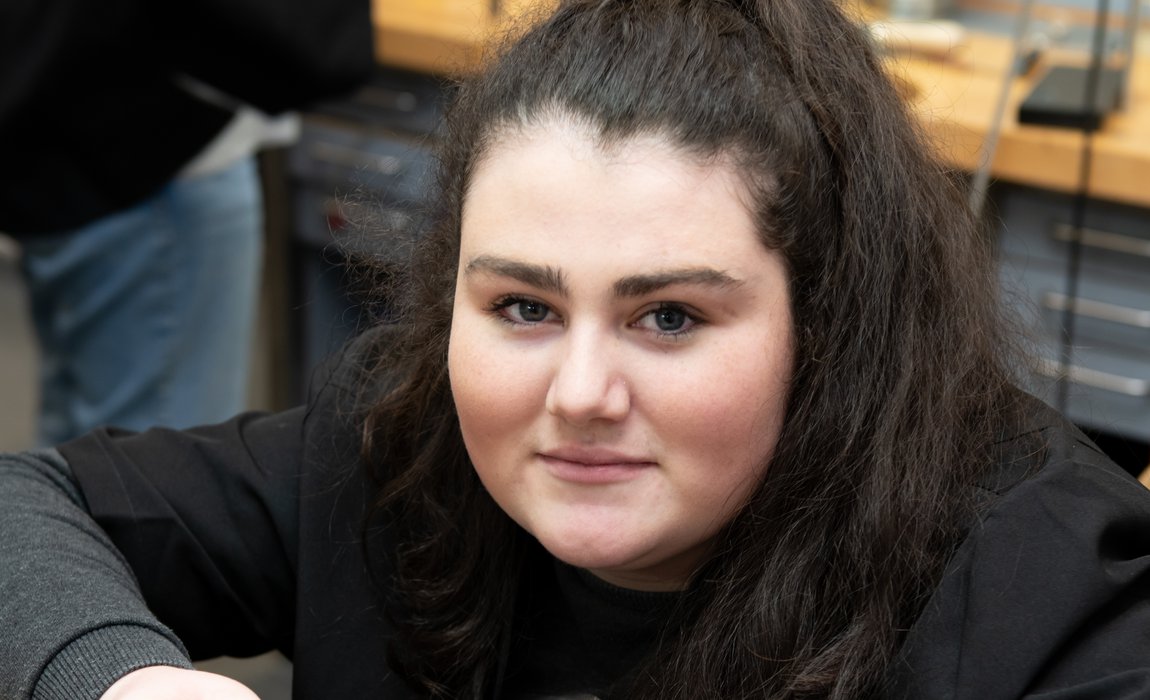 What area of study has most interested you so far?
Having worked with Steve Ottewill at Ottewill Silversmiths for over two years, on and off, I prefer silversmithing. I just enjoy making things for practical use - jewellery looks nice but it doesn't really have a purpose other than decoration. Also, what I like about silversmithing is that you never do the same job twice, every project is completely different.
Can you highlight one memorable moment of your time on the course so far?
I've enjoyed all of it! Before I started on the Foundation Programme, I hadn't really done any work with jewellery before. So I'm just getting to grips with that, doing a bit of everything, and learning a whole new set of skills.
I've also enjoyed all the trips we've been on, like to Hatton Garden and Bond Street. The GC&DC Award Ceremony was an eye-opener – that so many young people can achieve such a high standard of work is inspiring. And since a lot of the winners took the same path through this course at the Goldsmiths' Centre that I'm doing right now, it really gives me hope for my future in the industry.
What inspires you creatively?
Nature has inspired a lot of my design work so far, and I've also created pieces that have a sentimental ppurpose - for example, at my bench at home, I created something for my parents based on the family dog.
Working with Steve Ottewill had a big impact on me. I got to see how much work goes into something that seems simple, like a trophy, even if it's tiny; creating all the components, soldering them together, filing it down, and then something going wrong and having to rectify that mistake and work through it. In general, everyone I've met at the Centre so far has also been really inspiring, they're all so skilled, and they're always around.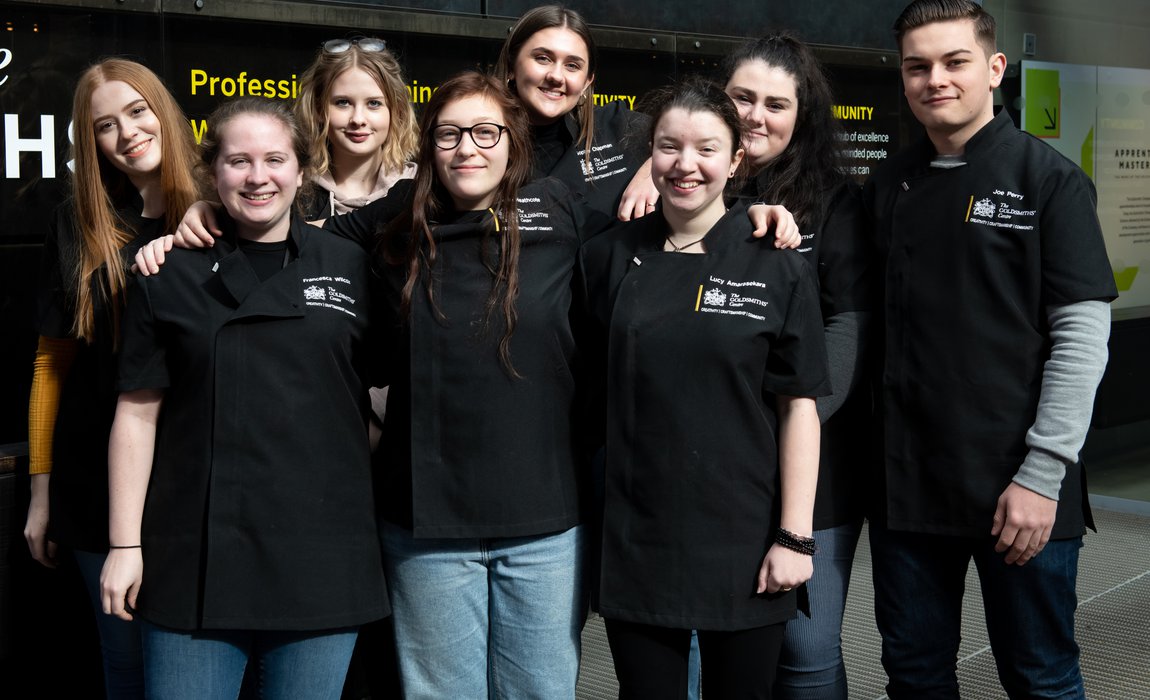 What do your friends and family think about your choice of career?
It's not a trade that a lot of people know a lot about, so some of my friends from secondary school don't really understand – they think I put beads on a string! But all my teachers were extremely supportive and helped me with my application and to put a portfolio together. My mum's quite creative too, so gives me hints and tips with design work.
Based on your experiences so far, would you recommend the Foundation Programme to other young people?
I'd definitely recommend it! It's such a good opportunity, you're taught by the best people, and you get to do mainly hands-on work. Most of your written work is done in your own time at home, so during lessons you're kept busy with practical things. I think that's a huge benefit over university, it's full-on, hands-on - just getting on with it.
Applications for 2019/2020 close on Sunday 5 May 2019. 
Interested in applying for our Foundation Programme course? Find out more information here.