Shine 2019: An Interview with Holly O'Hanlon
OH219, a collection by up-and-coming jeweller Holly O'Hanlon, will be available for view at Shine 2019, our annual talent showcase, and for purchase at All Set, our October Selling Pop-Up. In anticipation of these two exciting events, we caught up with the Irish-born maker, who recently graduated from our business incubation course, Setting Out.
So, can you tell us a bit about how you got started in the industry?
I moved over to the UK from Galway in Ireland to begin my studies on the foundation at Hereford College of Arts. Throughout my BA in Jewellery Design at Central St Martins, I tried to make it a priority to get some experience which, if indirectly, related to jewellery. This began with a placement at Margaret Howell and then an internship with Imogen Belfield in the run up to her seasons of Rock Vault at London Fashion week.
The following year, I assisted Galerie Marzee at Collect which subsequently led to me interning with them in Holland during my placement year - just before my final year of uni. The different approaches to materials and standard of international design I was exposed to there made it clear that my work would benefit if I had opportunity to improve my bench skills. At that time, I felt like I was lacking in my abilities - I had all these designs and concepts, but I couldn't execute them in a way that I was ever really happy with.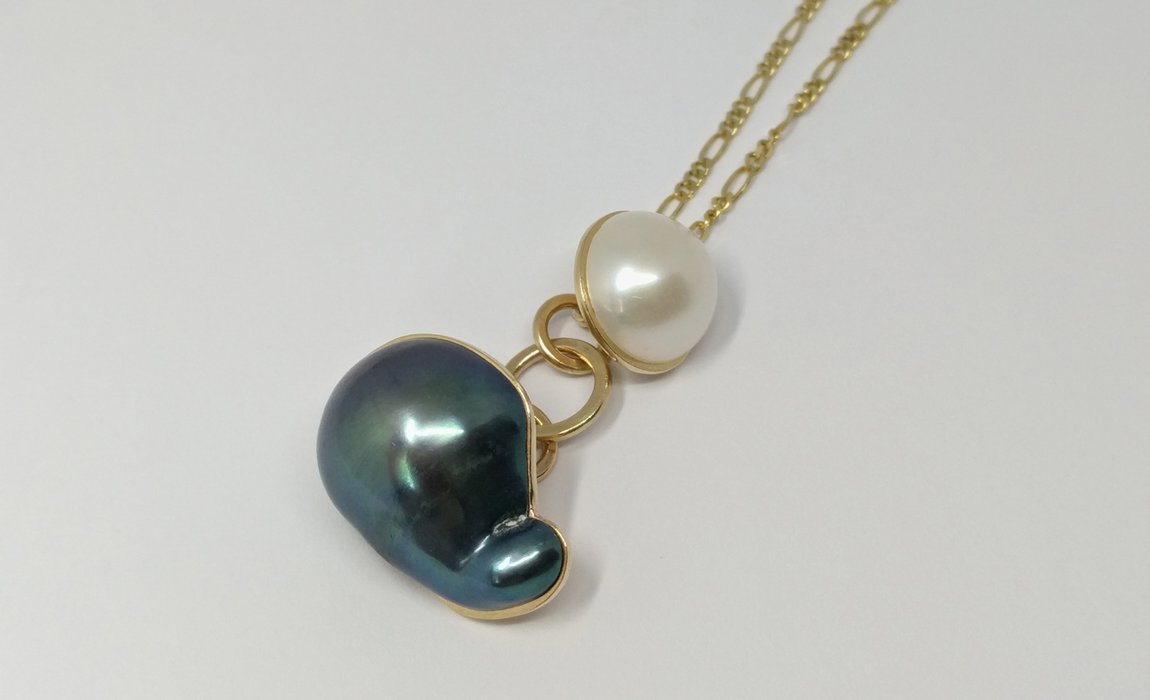 In my placement year I worked with Antje Brauer, a contemporary goldsmith based in Hohenleipisch in Germany and then another with Tore Svensson, a master silversmith in Gothenborg, Sweden. Metalwork never came very naturally to me so to be afforded the luxury of time and solitude in those studios to learn from such experienced jewellery artists and to purely focus on process without any real stress of a looming deadline was absolutely invaluable. 
A Future Makers award for materials support that I received from the Design and Crafts Council of Ireland supported my final collection. During that year I was selected to show in Munich at Talente 2017 which gave me an amazing platform for my work. I was awarded 'Overall Best' by Theo Fennell for my final collection at CSM, which was later presented by Grayson Perry at our graduation ceremony. It was a moment of affirmation for me that there was an appreciation for the direction I was taking my work in and I decided to put that money straight into my practice - it financed a year of hot benching alongside other makers. This too was a real learning curve, as it gave me a general insight into how others functioned as independent designers.
Everything gradually seemed to flow from that point. I spent the year following graduation working towards a couple of exhibitions including the Marzee Graduate Show, a showcase at Theo Fennel, IJL with Bright Young Gems, Galerie Samagra Paris, Modern Life - a group show at Gill Wing, JOYA Barcelona, and recently a group show at galerie door in Holland also having the opportunity for pieces to be brought to fairs such as Collect at the Saatchi and Quade in Rotterdam with MARZEE for Starters, Munich Jewellery Week, THIS Art fair and KunstRAI in Amsterdam.
How confident were you about your business skills before Setting Out?
Business to me always seemed like a bit of a dirty word. I really didn't fully appreciate how little I knew and how many different aspects there are to making a business work. Before, I would spend a week sitting in a workshop making a single brooch, it was all about building up layers of value. I thought the work would speak for itself, but I realised that if you don't know how to find your market for that work, it won't sustain you, either financially or with any sort of self-belief. As jewellers, our practice is inherently solitary. It's so important to find a space for interaction, connection and support - which is basically everything that The Goldsmiths' Centre encompasses.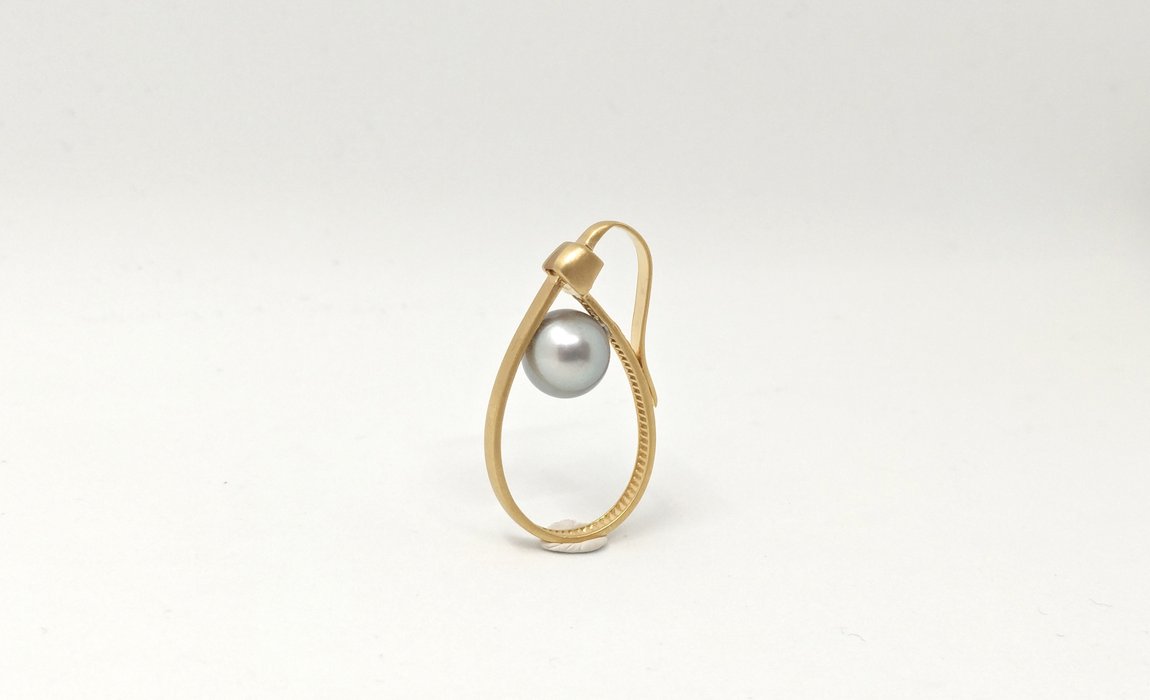 What made you want to start your own business?
I'm interested in different facets of fine and contemporary jewellery and I wanted the freedom to merge elements from each. I think one of the benefits of being independent is that you can make process the central focus of what you do - it helps to keeps things simple and earnest. In general, I just had a yearning to do my own thing, and I felt that to have a business was a natural progression from what I had been doing to date.
You have a very distinctive style, what some of the main themes of your work, and what inspires you as a maker?
I'm really interested in binaries and opposites, and exploring the tension between them so that the contrasts and commonalities can be seen. Human intervention is another theme that runs through most of my work - I like to explore how we interact with impact surfaces. I'm also fascinated by what people consider to be valuable, and taking non-precious things and making them precious, using traditional techniques to explore their utilitarian features to turn them into fine objects.
You're taking part in All Set, a jewellery selling pop up at the Centre. What kind of customers do you expect will be most drawn to your collection?
I see my customer base as those who are drawn to process and looking for innovative uses of traditional techniques in wearable pieces.
What are you most looking forward to about Shine, and related events like All Set?
This year, it really feels like we've all been approaching our collections with a kind of tunnel vision. Shine and All Set are opportunities to burst that bubble and to see the result of all the hard work - which we're all obviously hoping will be positive! The benefit of being attached to Goldsmiths' Centre is invaluable – as it has a widespread audience underpinned by an interest in supporting craft.
Can you tell us a little bit about the collection you'll be debuting at Shine?
The collection I have been developing, OH219, is handcrafted using gold and freshwater pearls. Everyday forms depicting minutiae which usually serve a purely utilitarian function hold the pearls in place or wrap around the body offering a deceptive and playful take on contemporary fine jewellery - drawing attention to the everyday and framing the unseen. Pearls have such an inherent preciousness, a distinctive element of traditional jewellery, so I have tried to disrupt this - by slicing them, grinding them and adding a practical, functional element to the pieces.
What advice would you give to someone thinking of starting their own jewellery business?
Find a starting point, a common thread in a concept that is of real interest to you and make that your focus. If you're working non-stop on something, you need to be certain of the reasons why you're doing it, or you'll just lose momentum. It's also important to make connections with other makers that you trust and feel comfortable delegating aspects of your work to, otherwise you'll just burn out. For me personally, it's always been really important to work alongside people that I can bounce ideas off and who will challenge me in terms of how something is looks, how it feels and how it's constructed.