An Interview with Goldsmiths' Company Apprentice, Lewis Towens
In an interview conducted earlier this year, we were given insight into an increasingly rare corner of the industry, and the day-to-day life of a young person committed to keeping it alive - Lewis Towens, a Goldsmiths' Company smallwork apprentice at Ottewill Silversmiths.
Can you tell us a bit about your journey into the industry?
In some ways, my journey into the industry was an accident. I started in the building trade, doing carpentry, but fell out of love with it. My dad, Paul Towens, has been in the metal trade for 37 years, and at the time of my entry into the industry, was working for Ottewill Silversmiths. Steve, the owner at Ottewill's, said to my dad, "well, it sounds like Lewis has an understanding of hand skills, so why doesn't he give this trade a go?" So that's what I did - I started a two week trial period at Ottewill's and found that I automatically took an interest in what the team was doing there, and the work. At the end of those two weeks, Steve offered me a job with the view of potentially offering me an apprenticeship after one year.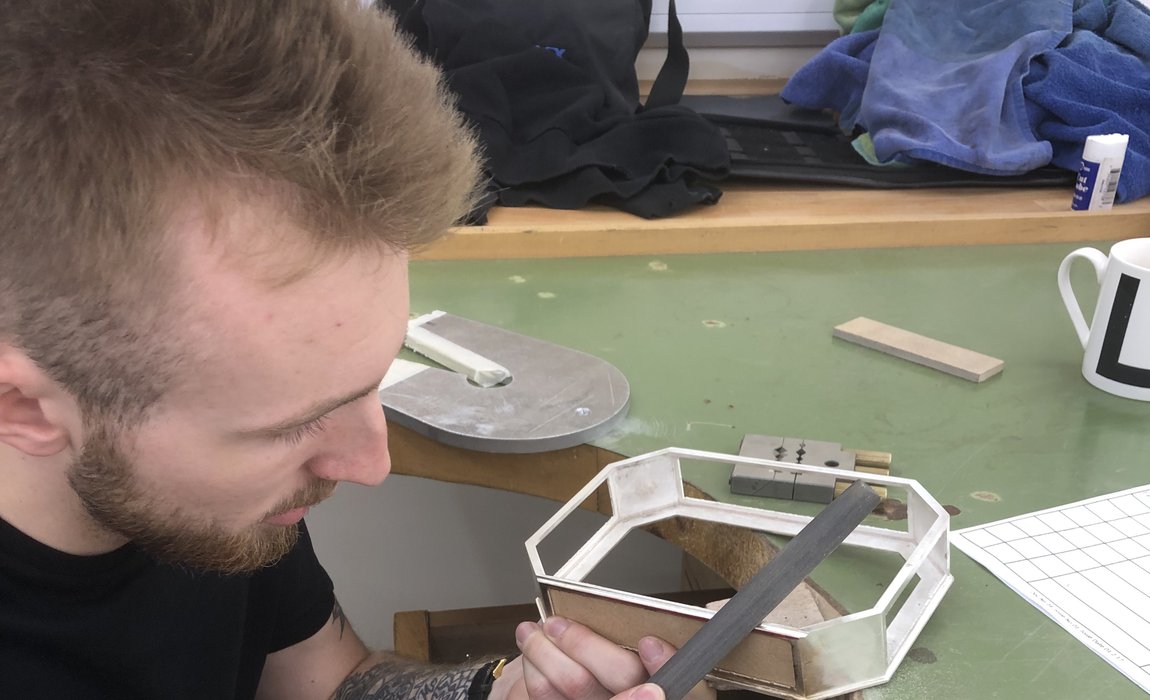 What does an average day look like for you as a smallworker?
As a smallworker, you start with an understanding of the day and the tasks ahead, like reading and working out drawings of the job at hand. The margin for error is minimal due to most of your work being on a much smaller scale, so you need to be as precise and accurate as possible. Liaising with designers and customers is also a massive factor in the job, as is knowing every step of the way what is needed to carry out my work.
Why did you choose a career in smallwork?
I chose a career in smallwork because I was brought up around it my whole life. My dad always had a workshop at the bottom of the garden, where he, as a small worker, would make and produce different pieces of object d' art which I found fascinating. So, when it came to choosing what specialist subject I wanted to do my apprenticeship in, I felt that my skill base always leaned towards smaller, intricate pieces over anything else.
What's the most important part of your day?
The whole day for me is important - making sure that I am always willing to learn and have an understanding of what I'm doing, and on top of that ensuring that I keep my workspace clean and tidy and that I'm wearing the correct PPE at all times.
What's unique about your place of work?
What sets aside my place of work is the vastly different people that Steve employs, all with their own unique talents and skill base, and because of this, we're very fortunate to be able to bring in a variety of different work to make and produce.
Why do you think it's important to keep the craft of smallwork alive?
I think it is extremely important to keep the craft of smallwork alive because there are not enough smallworkers coming through the trade, and there is always a need for handmade pieces. With the likes of CAD, rapid prototyping and all other types of machine-made work, I think it's even more important. Skilled craftsmen and women are still needed because there are still things the machines cannot do, and we need to keep hand skills alive or before long, there will be no one left able to teach and continue these practices.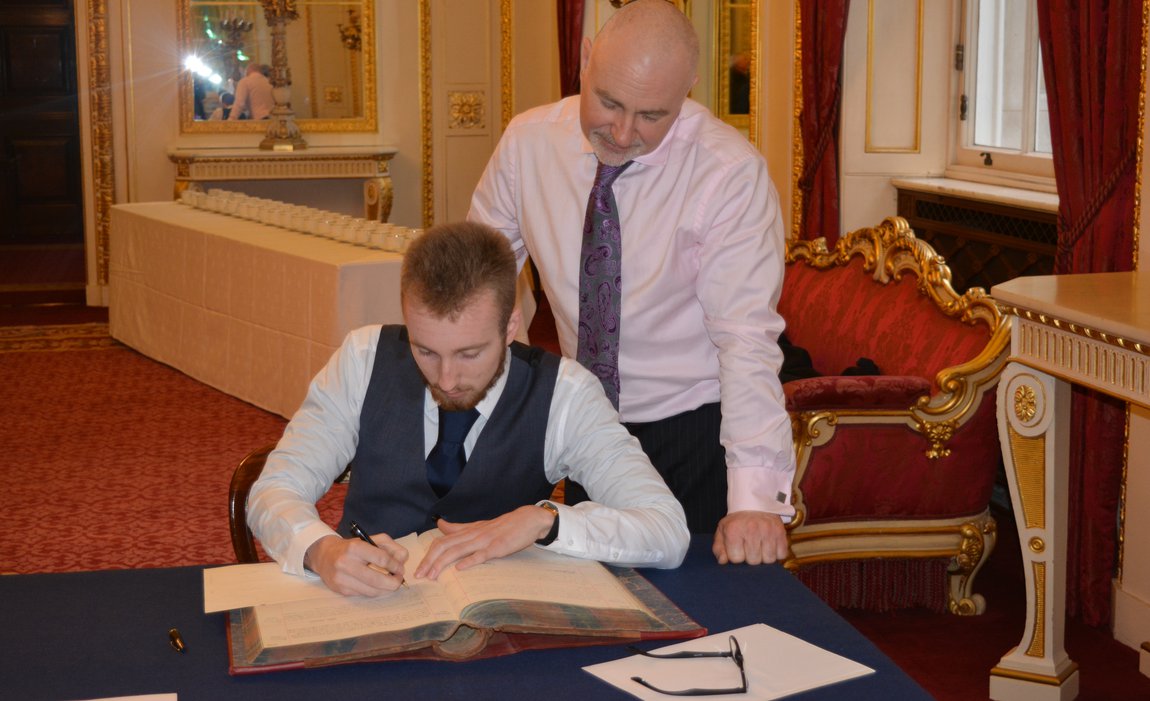 How has the Goldsmiths' Centre impacted your life and career?
The Goldsmiths' Centre has massively impacted my life and career by giving me the opportunity to meet so many different people, be that other apprentices or already established, skilled workers in the trade. Through the Day Release programme, the Centre has also given me the opportunity to learn different specialisms that I would not ordinarily learn elsewhere.
What's next for you?
I am going to carry on learning and absorbing all the information that I can so that I can keep improving and enhancing my skill base. I would also like to start making and submitting competition pieces so that I can show off all that I have learned during my apprenticeship. I have a massive interest in jewellery, and as it stands today that is another avenue that I am pursuing. My dad has recently opened Varoshe Bespoke Jewellers, where I've been spending my spare time, learning something that I wouldn't ordinarily get to do in my average day-to-day working life.