Manasi Depala on Making The Surya Beaker
We met with Leicester based Silversmith Manasi Depala, winner of the Goldsmiths' Craft & Design Council Awards in 2016 and 2018, who is adding our summer exhibition, Made for the Table, to her impressive resume, as one of 19 makers creating a unique silver beaker for the event.
What inspired you to become a silversmith?
During my A Level in Art and Design, I realised that I enjoyed hands-on making and went onto complete a Degree course in Jewellery & Object. After this, I took part in a one-year postgraduate residency at Bishopsland Educational Trust, where I was introduced to many established and inspiring silversmiths.
The theme for Made for the Table is Old and New - how will this be represented in your beaker?
The pattern chased around my beaker is inspired by traditional wood carving seen on ancient Indian temple buildings. I have recreated the design to suit a modern audience and spread the design over three parts; each section is split up with a straight geometric line created through the technique of chasing. I think that this mixture of modern forms inspired by traditional patterns, and made to look clean and geometric fits in with the theme quite well.
What are the biggest challenges involved in meeting a brief such as this?
One of the main challenges is to commit to the agreed design. With the Made for the Table brief, the design was selected and approved and so if certain things don't work out as planned, you have to make sure that any changes decided in the making process still fit in with the initial design.
Would you say you are more influenced by the contemporary, or the historic?
I enjoy both, I love modern shapes, clean lines and neatly constructed pieces, but I really enjoy creeping in a bit from historic cultural rituals and tradition into my designs.
Are there any other makers whose work you admire?
To name a few makers who really stand out for me - I really like the clean, geometric shapes used by Angela Cork in her work. I also really appreciate how much effort goes into the finishing of her pieces. My biggest influence is Rod Kelly who I have been training under. I love that he uses chasing as a way of telling an interesting story through his pieces.
Why do you think silverware is still current/appealing today?
Because silver is so adaptable to so many different shapes, it always stands out on the table compared to other tableware, and the work of modern contemporary silversmiths keeps silver exciting and new in today's world.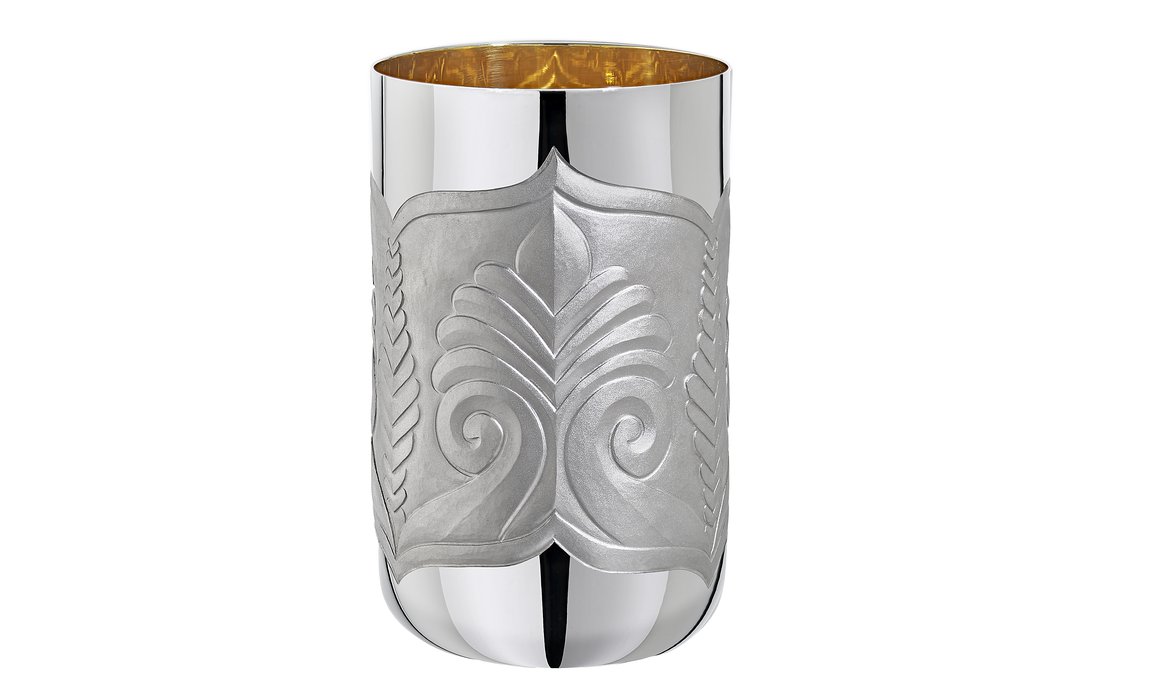 What are you most looking forward to about participating in Made for the Table?
I am really intrigued by this project, I can't wait to see how different makers have interpreted the exact same brief into their own styles. I want to see all the different results!
Do you have any advice for other aspiring makers?
Keep practicing, the more you make the better you get!