Interview with Setting Out alumni - Flora Bhattachary
Award-winning jeweller, Flora Bhattachary, was part of the Goldsmiths' Centre's Setting Out programme in 2015. She is now based in her own studio at the Goldsmiths' Centre, where she creates her unique, handmade jewellery designs. In this blog post we catch up with her to find out how the Setting Out programme helped her in establishing her business, and what she has been doing since.
Hi Flora, you were part of the Setting Out programme here at the Goldsmiths' Centre in 2015. How has being part of this programme helped you in setting up and running your practice/business?
I think that having a base at the Goldsmiths' Centre has helped me a lot - it is such a beautiful building to come to everyday! Being part of a group that were all going through the experience of establishing new businesses was also an incredible emotional support. You realise that you aren't the only one going through the same issues. The Setting Out programme was really about giving us a basic business, technical and design skills - so it's a good foundation to start from. Being in a friendly and supportive environment and having experienced people on hand to discuss business decisions is incredibly valuable.
What have you been doing since you completed the Setting Out programme?
The Setting Out Programme finished during February 2016 and I've been really busy with shows and commissions. I've had a lot of orders for my specialist hand carved stone rings and I've been working on some lovely engagement ring commissions. I'm finally developing a line of engagement rings to launch this year - which I'm really excited about. It took a bit of time, but I also launched my new selling website. I've shown my work in Paris Fashion Week and had a joint show at the National Centre for Craft and Design together with the textile designer Robin Hinchcliffe.  I was also selected for Made in Clerkenwell and took part in a group exhibition with the 2015 Setting Out alumni - 'Spring Treasures' at Craft Central.
You have now moved into one of the Starter Studios at the Goldsmiths' Centre. How has that been for you and what advantages does being based at the Goldsmiths' Centre provide you?
It's been amazing to have a base for all my tools and equipment, but it is also lovely to have a personal sanctuary. When I come to my studio, it's busy and it is a space totally dedicated to work - without the distractions of kids or the rest of life. That is hugely helpful if you are trying to get a batch of jewellery finished or finalising some designs for a deadline. Being in the Goldsmiths' Centre is brilliant. It is a lovely modern space bang in Central London that clients love to visit. There are also some incredibly skilled craftspeople on my doorstep and I'm super close to Hatton Garden. There is even a café - so we are well provided for!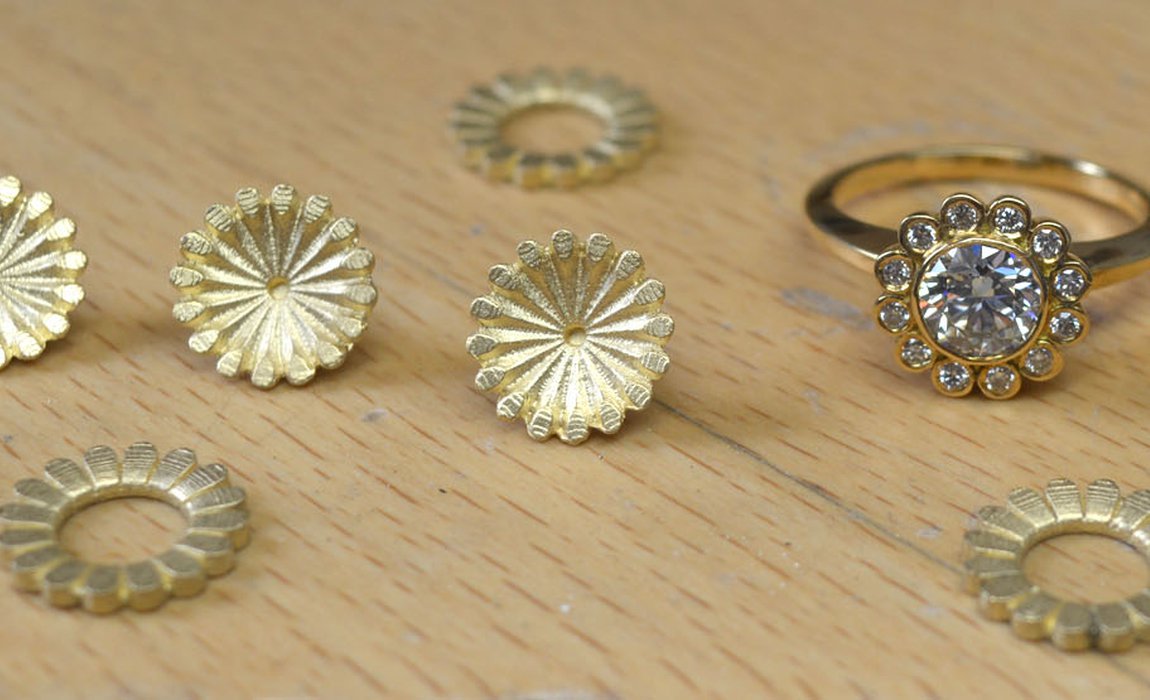 How do you see your business growing over the next 1-5 years? Where do you see yourself as a jewellery designer?
I'm keen to focus on working in gold and in continuing to launch unique design collections with a contemporary feel.  Expanding my stockists and taking my business abroad (particularly to the US) are my next key focus. I've also been working on some design collaborations with online retailers - so it would be great to develop that further. I'll be at Goldsmith's Fair again this year, so I'm busy working away for that at the moment.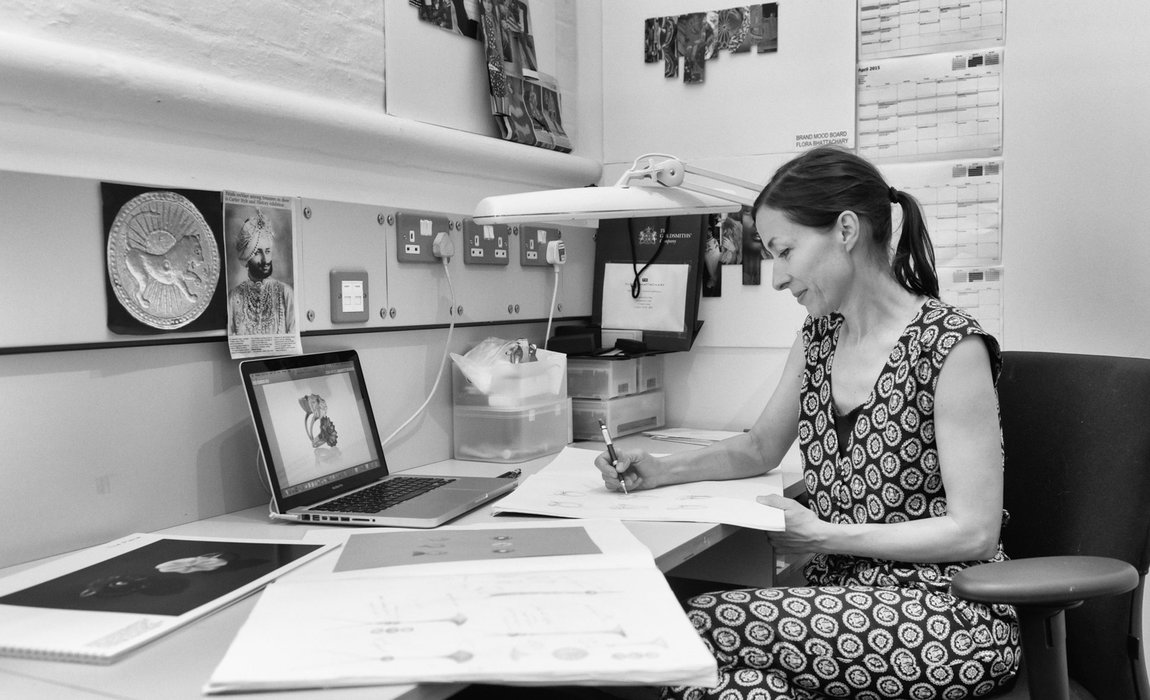 What advice would you give to current and future Setting Out participants?
I'm not sure that they really need any advice! They all seem hugely competent. I suppose the main thing that I would say is that they should use their time at the Centre well. The Setting Out programme is a year when you are relatively protected and have advisers on hand - so make the most of it!
Click here to find out more about the Setting Out programme at the Goldsmiths' Centre.