Chef Tom Warhurst on a typical day as a Head Chef
Tom Warhurst is Head Chef at our café, Bench, located at the Goldsmiths' Centre. Run by our on-sight catering partners, Gather & Gather, he joined our team in last year and is our in-house expert for bespoke catering events and also industry exhibitions.
Hi Tom, could you please tell us a little about yourself and your career to date?
Sure, I've been working in the industry since I was 16. I've been Head Chef here at the Bench since November 2016 which has been a huge learning curve. Before then I was working close by at an events business creating canapés and lots of tasty dishes. Prior that I was working in various pubs and restaurants doing odd jobs from being a pizzeria man to pub chef.
What is a typical day for you as a Head Chef?
We have lots of different events that we deliver here at the Centre. A typical day starts at 7am with a lot of rushing around for the first couple of hours; organised chaos is how we describe it. We get in and prepare the breakfast with a nice selection of food. Then we crack on with lunch and there's always a fair bit to do. We're always trying to do the best we can.
We create a lot of different dishes here even before all the events which makes it a great dynamic environment making it an excellent place to work. Our kitchen is lovely because we have daylight - hard to come by in kitchens where you're mostly underground. There's never a quiet moment. The hours can be quite long sometimes but it's all fun. The variety of events we have here means we get to create a huge selection of food, and if we have an event on we'll make some additional peices and put them out for customers in Bench.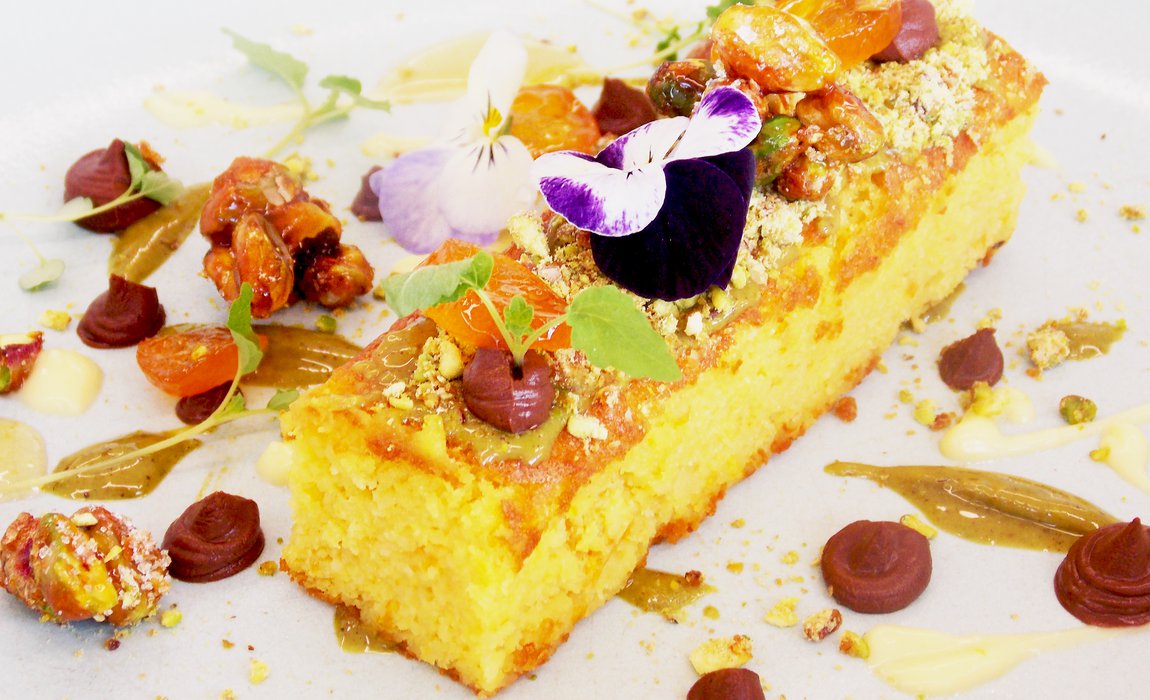 What do you enjoy most about your job?
I enjoy the creativity and giving people the experience of eating something perhaps they wouldn't have enjoyed before, something you know is tasty yet healthy, and seeing customers appreciate the food! I also enjoy the pressure and rush of having to get something done before service.
What is your favorite cuisine to cook and to eat?
I'm always researching and taking inspiration from different cuisines. I was born in London and love that it is a hot spot for food globally. We've got so many cuisines and ideas going on in London, so in a way I've been born in a great city and it's a brilliant time to experience new foods. I don't feel it necessary to define myself in one way; in one sense that's good and in once sense that's bad, but you know that's just what London is now. You can try anything – it's a proper melting pot. So I guess my favourite cuisine stems from whatever the flavour of the month is, if I see something and I don't know how to make it I just give it a go, perfect it and move on. 
Do food trends influence the way you cook?
You have your idea and you have to sort of look into it. You don't want to disregard something, but I mean there are always these fads and I always use my common sense really. When it comes down to it, people know that it's good to eat your vegetables and cut down your meat, drink a moderate amount. I don't prescribe to anything as such – it's just too much hard work. Bench is a nice alternative because you've got a lot of food establishments around here and you know where you can find a greasy burger but here at Bench we have a good balance. We're not too healthy and there's always something a bit naughty on the menu. That's where I'd like to keep it going, offering a truly healthy, yet flavourful alternative.
How is catering at the café Bench different to catering for our bespoke events?
At Bench it's more about making the most out of the fresh produce we have available on the day, and creating food we know people love. When we cater for events, it's more about how the food looks visually and giving guests something they haven't seen before, whether that be a fine dining plate or street food experience.
To find out more about venue hire at the Goldsmiths' Centre, visit www.goldsmiths-centre.org/venue-hire