Award-winning designer Imogen Belfield on being one of the Goldsmiths' Centre's first Gold Members
With the recent launch of the Goldsmiths' Centre membership scheme, we speak to multi-award winning jewellery designer, Imogen Belfield, on being selected as one of the Centre's first Gold Members.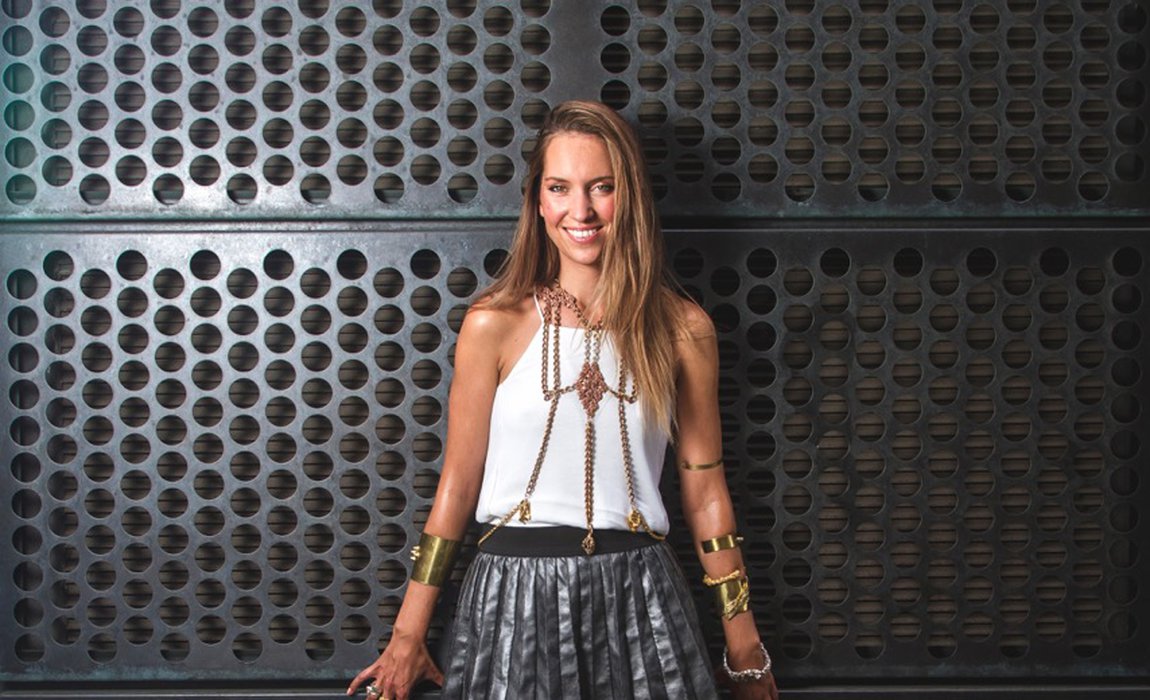 Hi Imogen. Could you please tell us a little bit about yourself and your career to date?
I trained at The John Cass Faculty of Art and Design in London. The summer I graduated, in 2008, I moved into my first studio space at Flux Studios. Four years later, in 2012, I moved into my first space at the Goldsmiths' Centre.
You have won a string of awards, with the latest being your Gold award at Couture in Vegas this year. What other accolades have you won?
I have won the following awards throughout my career to date:
New Designer of the Year award at the 'One Year On' section of New Designers in 2010.
Winner of Bright Young Gem in 2011 at International Jewellery London, as selected by Hilary Alexander and Vivienne Becker.
In September 2012, I was announced by Professional Jeweller as a NEXGEM and was in the list of Hot 100 jewellers in the UK and Internationally.
In 2012 went onto win the KickStart and Style Sight Trend award at International Jewellery London.
In 2013 Imogen Belfield was named a 'VOGUE TALENT' by Vogue Italia.
The Professional Jeweller HOT 100 named Imogen Belfield as the jewellery industry's 'Trendsetter' in 2014!
Shortlisted in 2014 and 2015 as a Finalist for Jewellery Designer of the Year by UK Watch & Jewellery Awards.
Finalist for Designer Business of the Year, by the UKFT in 2015.Best in Gold at the COUTURE Design Awards 2016 in Las Vegas.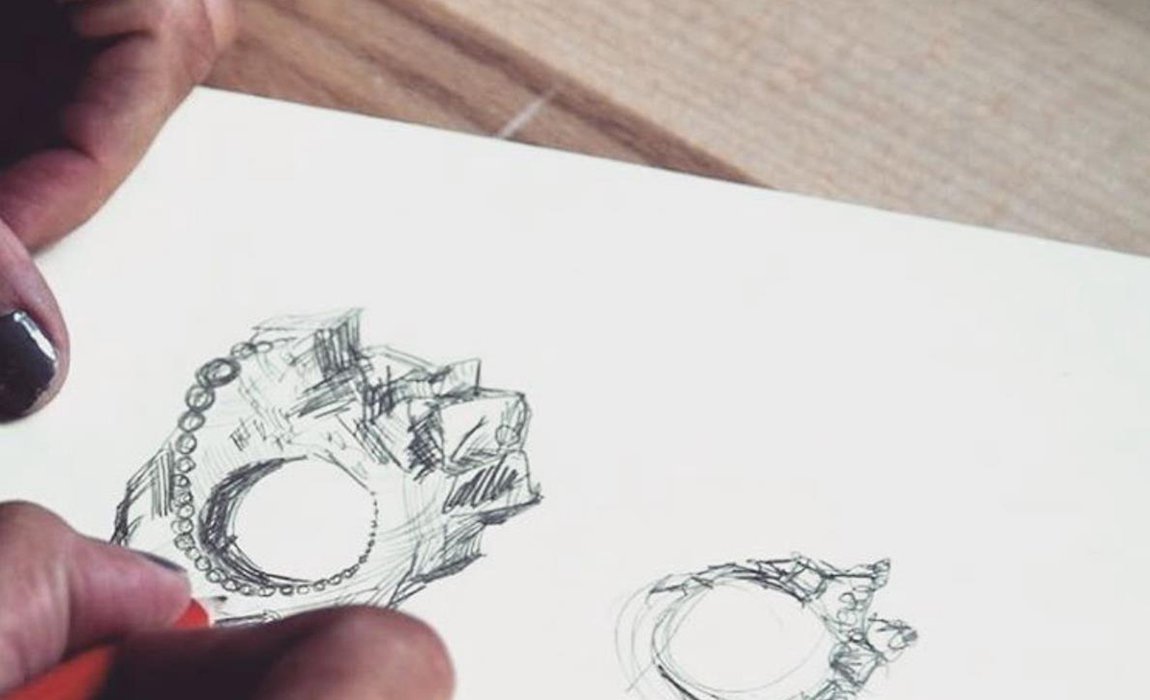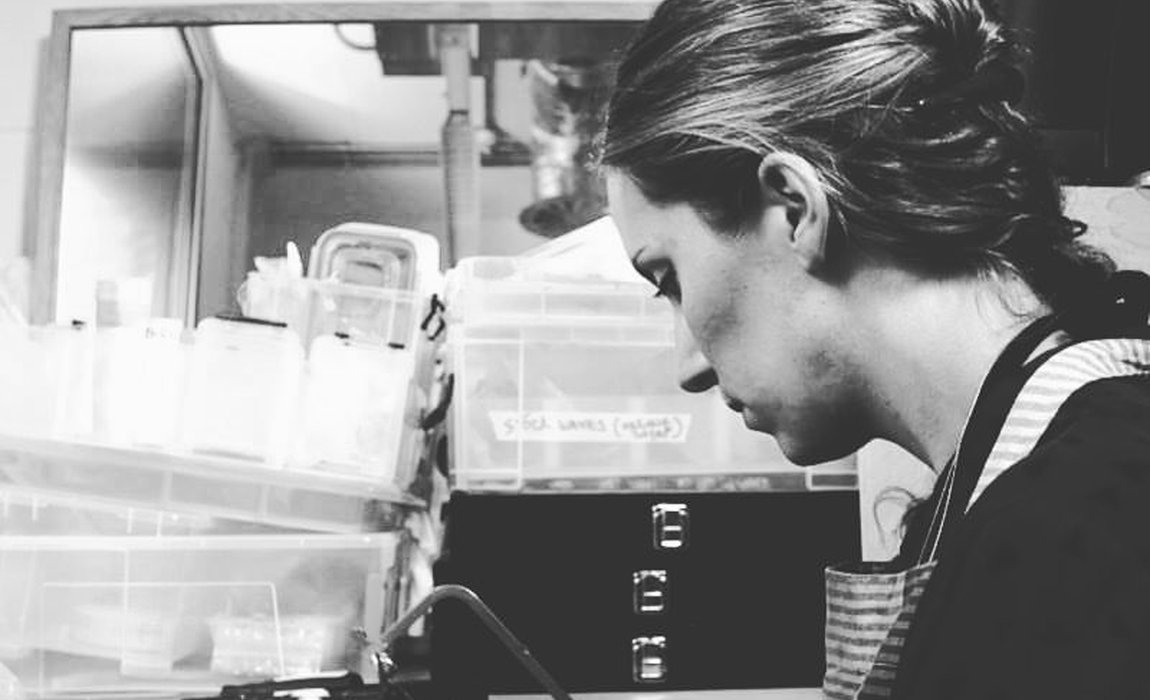 Congratulations on being selected as one of the first Gold Members at the Goldsmiths' Centre. What made you decide to apply for our exclusive membership? And how do you feel that the Gold Membership will help you and your business?
It is the natural progression, as the business continues to grow and evolve. As a Gold member, I have access to the studio facilities, as well as the flexible work space. All our products are either made in house, or with the stone setting, casting and production businesses within the Goldsmiths' Centre or in Hatton Garden. So to have my business based within this vibrant hub is ideal.
"The Goldsmiths' Centre is more than just a building in Clerkenwell, it's a place for people to meet, relax, and share creative ideas. Having spent 3 years in a Starter Studio, I was lucky enough to be part of this unique community from its outset in 2012. I'm now thrilled that as a Gold Member, I'll be able to continue to access the exceptional facilities – including access to a bench, laser-welding and micro-setting equipment – and be the first to hear about new events, courses and networking opportunities whilst retaining my address here at the Goldsmiths' Centre."
What are your business plans for the next year and future?
Imogen Belfield jewellery continues to grow internationally, with new stockists buying our products worldwide. Developing our fine line of jewellery; working with precious metals, diamonds, pearls and coloured gemstones, as well as working on one of a kind bespoke commissions with clients in the UK and overseas.
To find out more about Gold Membership at the Goldsmiths' Centre, link up here and visit our website at: http://goldsmiths-centre.org/members-area/become-a-gold-member/