Award-winning metalworker Matthew Tomalin speaks about his late wife, Pamela Rawnsley
Award-winning metalworker and jeweller, Matthew Tomalin, spoke to us about his late wife's work and practice following a special curator's talk that was held at the Goldsmiths' Centre on 7th April 2016.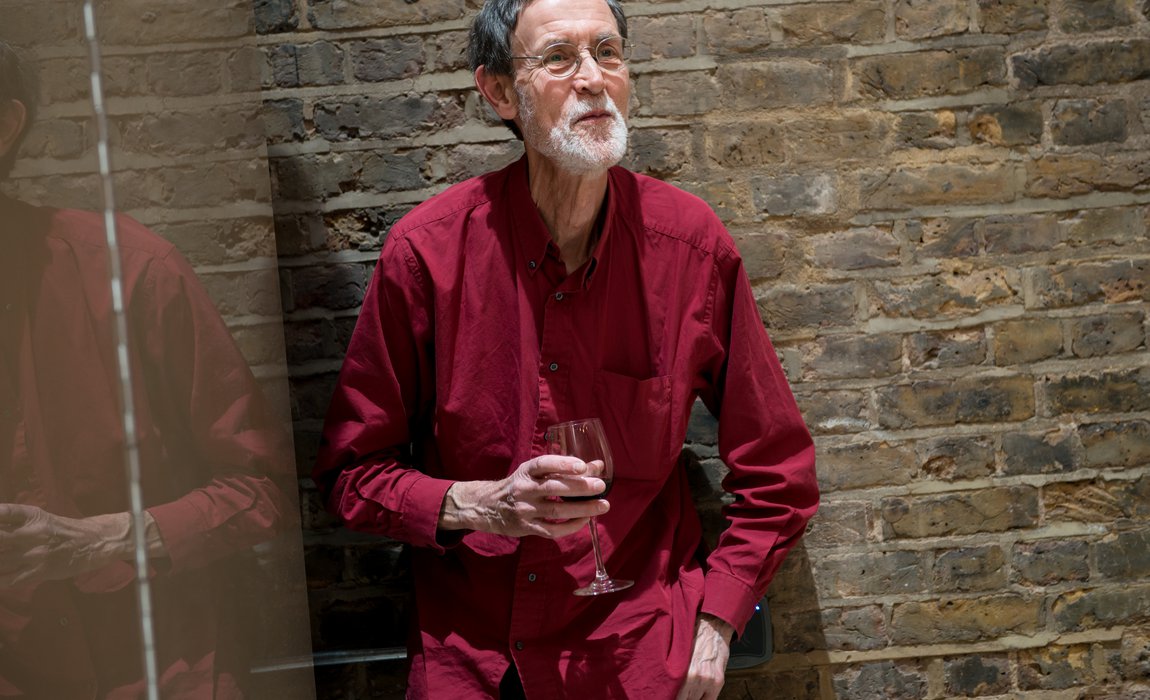 Thank you very much for an enjoyable talk today, and thank you for sharing such an intimate insight into Pamela's career and work with us. You are a metal worker and originally a jeweller. Could you tell us a little about yourself and your work?
Yes, I was originally a jeweller in the mid-60s into the 70s. Following on from this, I started working in wood at a very tiny and delicate scale. I then went back to wood and metals and then I started working in non-precious metals on a slightly larger scale.
In the mid-90s I discovered iron casting and over the last 20 years my practice has been effectively a small, one person iron foundry. And that's been wonderful. I've now more or less stopped that partly because of my advanced years and partly because I want to go back to other sorts of metals.
It was really lovely to hear you talk about the various tools you created for Pamela to aid her in her work. How did you and Pamela work together?
We always had separate studios, different work schedules, different processes and even different music, all of the important things that would have made it impossible to share a workshop. We were always another pair of eyes for each other asking questions such as 'is this any good?', 'am I onto something?' and we would help each other in that way. I would be a technical help partly on the level of making equipment and partly because I had a different understanding of working precious metals, so again we would put our heads together. It was a partnership but never sitting down in the same space doing our own work together.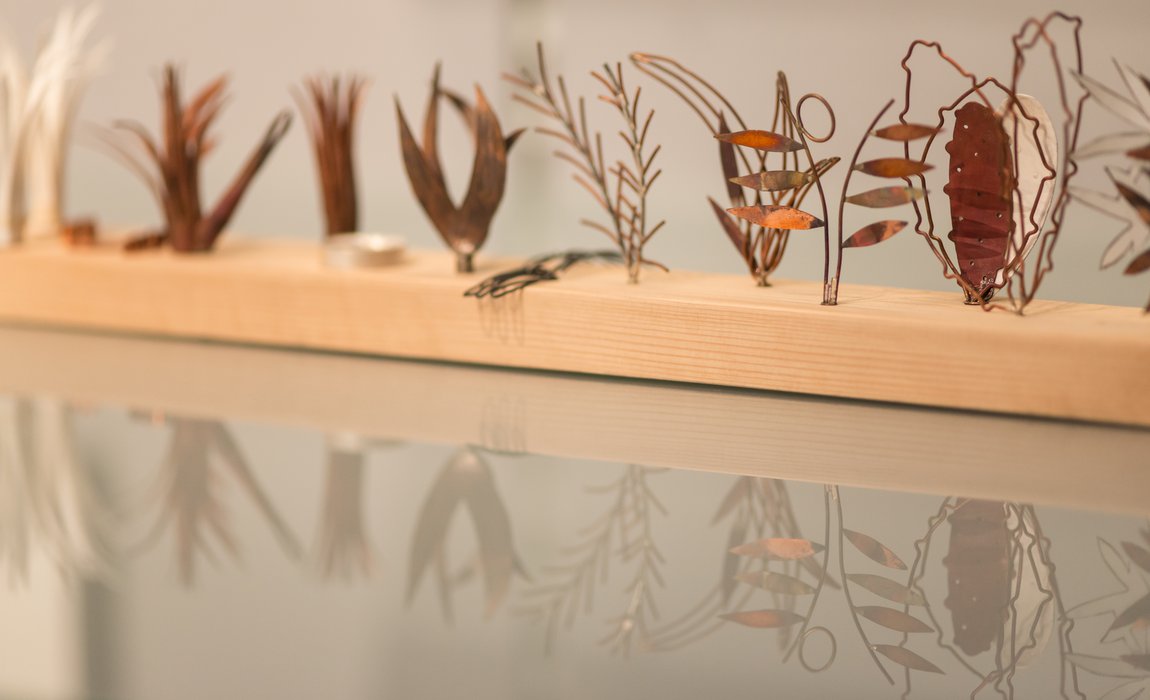 What are your thoughts as you walk through and view this retrospective?
I love it! It's gorgeous! And I'm a fan…
Do you have a favourite piece from the exhibition?
I obviously have lots. If you want me to name one, then it would have to be 'Out of the North'. These are the pieces (the pair of vessels) on the banner outside and on the left as soon as you come in to the Goldsmiths' Centre which was Pamela's last and most technically challenging, and I think most expressive vessel pair or vessel sequence. It was a combination of the vessel sequence ideas and Pamela said of that piece, that she made in 2011-2012, at her time of dying she said to me 'that is yours'. So I suppose that's my favourite. Technically that piece was very challenging and we had to invent a technique for how to solder the detail attachment to the body without melting it or compromising the joints that were already there and we had to put our heads together and jointly problem solve that one which we did.
What do you think Pamela would say if she saw the exhibition of her work here at the Goldsmiths' Centre?
She would be very happy…
During the Pamela Rawnsley exhibition at the Goldsmiths' Centre, we have been collecting donations for Brain Tumor Research. Please help us continue our fundraising by visiting the charity website at http://www.braintumourresearch.org/where you can also make donations.